There's something about food halls that make us go wild—perhaps it's the access to a handful of regional culinary hotspots and open-plan seating that's super nostalgic. Prepare for some foodie fun at the Valley's next big food hall: The Academy in Poughkeepsie. The space functions as a downtown live-work-play destination with 28 apartment units, a coworking center, an event space, a fresh produce market, and of course, a massive food hall slated to open this month.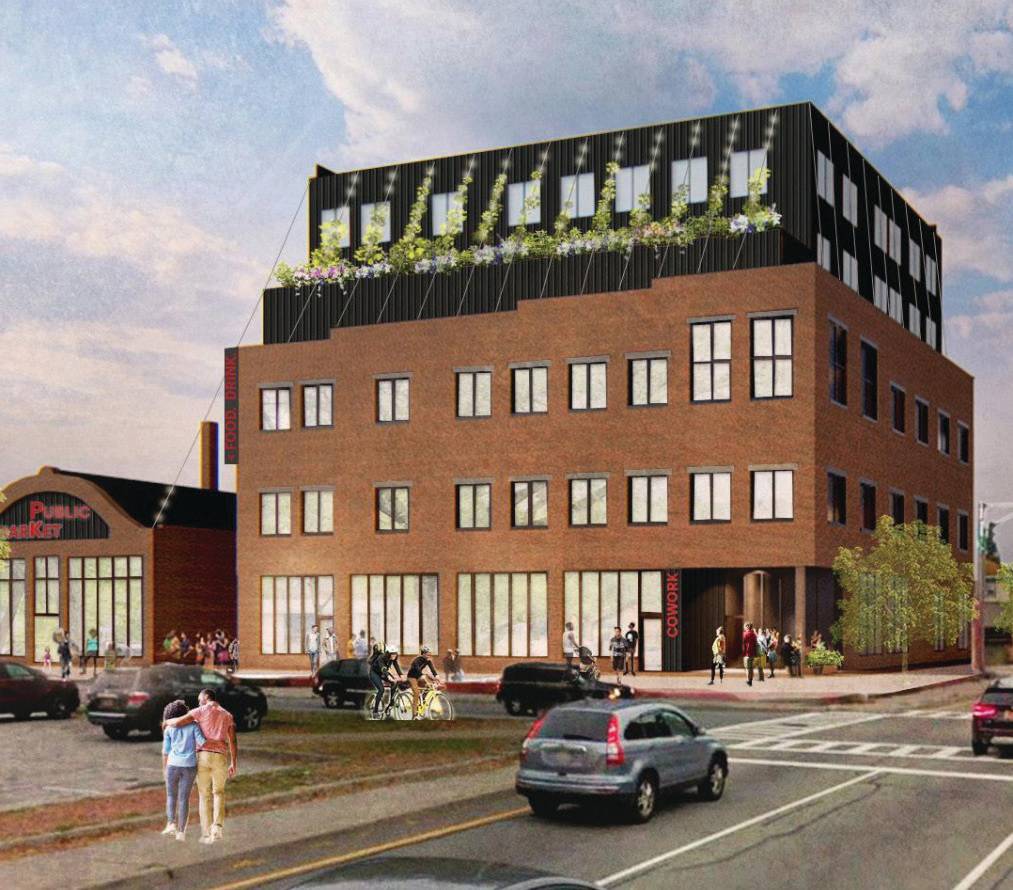 Some highlights include a local craft beer store, called The Academy Brew, with small-batch ales and stouts on draft plus fresh-filled growlers, crowlers (canned growlers), and bottles to take home; a coffeeshop fueled by fresh-roasted beans from local fave Ready Coffee; a Newburgh Flour Shop satellite location; East-West, an Asian-fusion spot specializing in ramen, Bao buns, and stir fry; and Smoke 33, a barbecue stand that slow-smokes meats and serves up house-made rubs, sauces, and sides. The anchor of the hall is The Academy Kitchen and Bar, with an American bistro menu, 75 seats, and a massive central bar.
A couple miles down Route 44, you can also work, play, and live in the city. At Eastdale Village, a 35-acre community featuring restaurants, medical, retail, and office spaces, and 250-plus rental apartments. On the grounds, find the highly anticipated second location of Rosticceria Rossi & Sons (imagine being able to eat the Number Four sandwich every day if you wanted to!) and the award-winning Pizzeria Posto. And that's not all: you'll be able to find outlets for Ye Olde Gift Shoppe, Spoons Ice Cream & More, Sweetbakes Café, and Amanda's Macaron Shoppe.