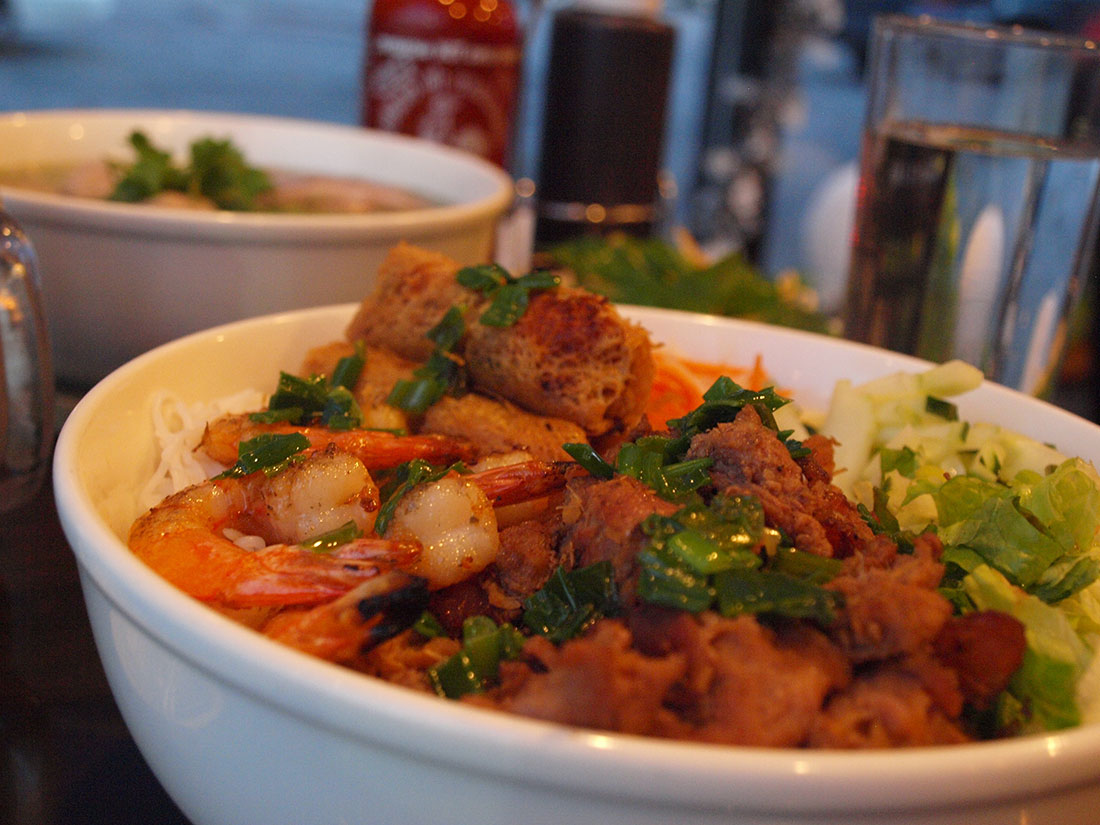 MOST PEOPLE HAVE VERY limited knowledge of Vietnamese cuisine, though they may have sampled it during a visit to Vietnam. "So, our main idea is to provide the same flavors and try to make it convenient to enjoy again—or try for the first time—the traditional dishes of the cuisine," says Khang Nguyen, manager of Pho Corner Bistro, Westchester's newest Vietnamese spot. Open for lunch and dinner, the family business offers 10 in-house seats, take out and delivery from a menu that features traditional noodle soup, pho, banh mih and various rice dishes. Chef Karen Nguyen returned to her Vietnamese roots to learn the craft of the cuisine. "I went back to my country to learn how to cook the noodle soup," she says. "We really wanted authentic pho, a soup dish that mainly consists of beef bones, onions and other traditional ingredients, all cooked for 12 hours. It took a long time to learn how to execute just right." The Nguyen siblings, along with partner Andy Hoang, say they are excited to bring authentic Vietnamese cuisine to Westchester, and Chef Nguyen assures that the menu will always be innovative (she currently is developing vegetarian and chicken versions of the classic pho).
Pho Corner Bistro
740 North Bedford Rd, Bedford Hills
914) 242-1662
phocornerbistro.com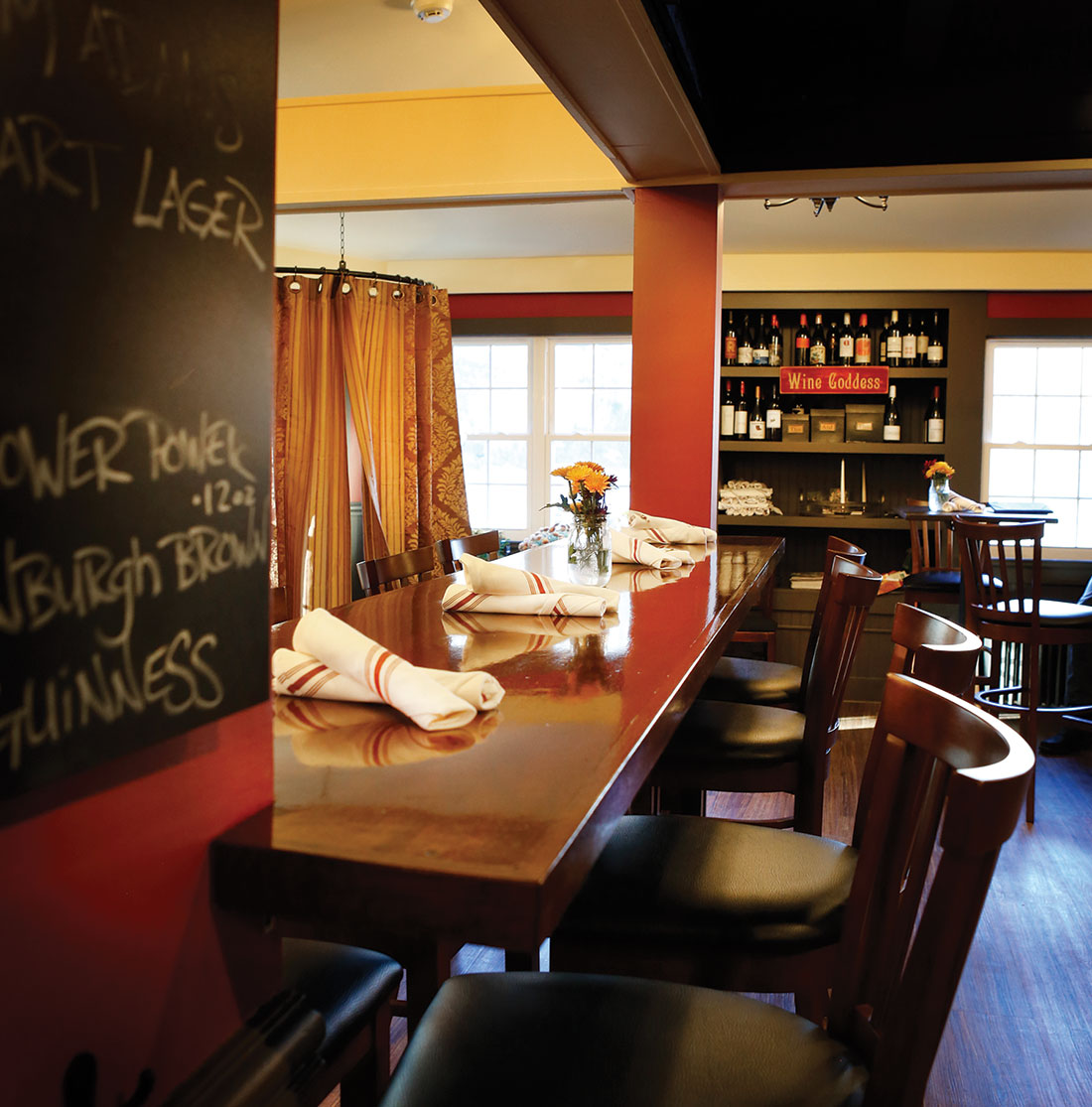 Paula Young, previously the owner of the diminutive Paula's Stone Cottage Wine Bar, in Fishkill, is embarking on a new venture, throwing her love of good wine, food and people into a full-on gastropub where good wine and drink still take center stage: Paula's Public House. Young upholds the 47-year legacy of what was formerly Mulligan's Irish Pub and transforms it into an inviting gastropub sporting a cozy and friendly environment complemented by the warmth of a fireplace and a rustic ambiance. Paula's offers lunch, supper and late-night fare and features live music, open mic and karaoke nights. The lunch menu centers on simple soups, salads and sandwiches. Supper ranges from light starters (hummus, wings, ahi tuna and sticky pork belly sliders) to 14-ounce rib eye, fish and chips or pasta. A customer favorite is the butter burger, an open-face burger with a butter- and spice-filled center on a bun from Mario's bakery, topped with a poached egg. ("It is divine," Young comments.) Upcoming tasting events are scheduled to help familiarize patrons with Hudson Valley products.
Paula's Public House
2186 New Hackensack Rd, Poughkeepsie
(845) 454-7821
---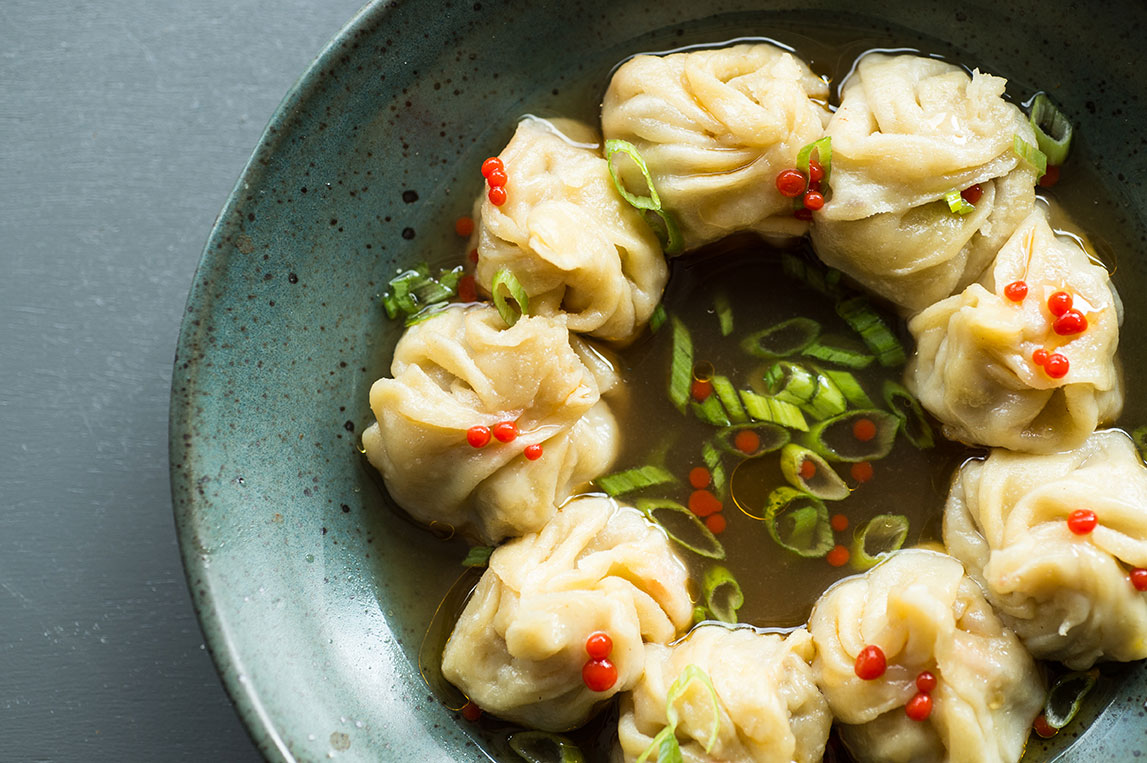 As Kelly Jenkins Polston sees it, her new restaurant is bringing a taste of the West Coast to New York. This uptown dining destination is inspired by northern California cuisine, à la Alice Waters and Thomas Keller, emphasizing local, seasonal ingredients and seafood. Redwood's focus, though is decidedly East Coast, emphasized by dishes like Maine mussels prepared with saffron, thyme, Dijon, Chablis, and finished with a baguette. One of the aspects that Kelly says makes Redwood's cuisine particularly noteworthy is the four-course prix fixe menu available on Saturday and Sunday nights, spotlighting products from the Kingston Farmers' Market. The menu changes seasonally—for the colder season expect ingredients like smoked pumpkin, crab apple and crème fraiche bisque. There's a setting for an intimate meal with friends or family or for a large party (the expansive Pasadena Room accommodates up to 180 guests). There's also a seasonal rooftop dining area "Up-Top."
Redwood Bar and Restaurant
63 North Front St, Kingston
(845) 259-5868
Redwooduptown.com