Are you ready to sample the delicious cuisine of Hudson Valley Restaurant Week? This May 10-23, the region's beloved dining event returns with new restaurants, new menus, and socially distant dining options available for everyone. In Sullivan County, local restaurants utilize fresh ingredients to craft delectable dishes that highlight both regional classics and innovative specials. So what are you waiting for? Browse through some of our top picks in the Catskills, then check out our full list of participating restaurants here.
277 Rock Hill Drive, Rock Hill
Since the 1960's, Bernie's Holiday Restaurant (referred to fondly as BHR) has been a top dining destination in the Catskills. Even outside of Hudson Valley Restaurant Week, BHR changes its menu consistently due to its commitment to fresh, local, sustainably-sourced ingredients (like Murray's Chicken, Hudson Valley Cattle Company Beef, and Beaverkill Trout). For Hudson Valley Restaurant Week, start with Catskill Brewery beer mussels or wasabi firecracker calamari. The Dodge Inn Steak is a BHR specialty, and the golden seabass veracruz with yellow rice is also an entree to consider. Raisin bread pudding a la mode, freshly filled cannoli, and a NY cheesecake will force you to save room for dessert.
888 Resorts World Drive, Monticello
Enjoy a taste of fine Italian fare at Cellaio Steak. Available Wednesday, Thursday, and Sunday of Hudson Valley Restaurant Week, Cellaio's four-course menu pulls out all the stops. Start things off light with a parmesan frico Caesar or creamy polenta boscaiola (with forest mushrooms and crispy bacon). Fusilli and pasta al pomodoro round out the pasta primi, and show-stopping mains like roasted salmon and broiled petit filet will have your mouth watering. How delicious does a marscarpone cheesecake with fresh strawberries for dessert sound? For an additional fee, pair fine wines with three of the courses for an ultimate tasting experience.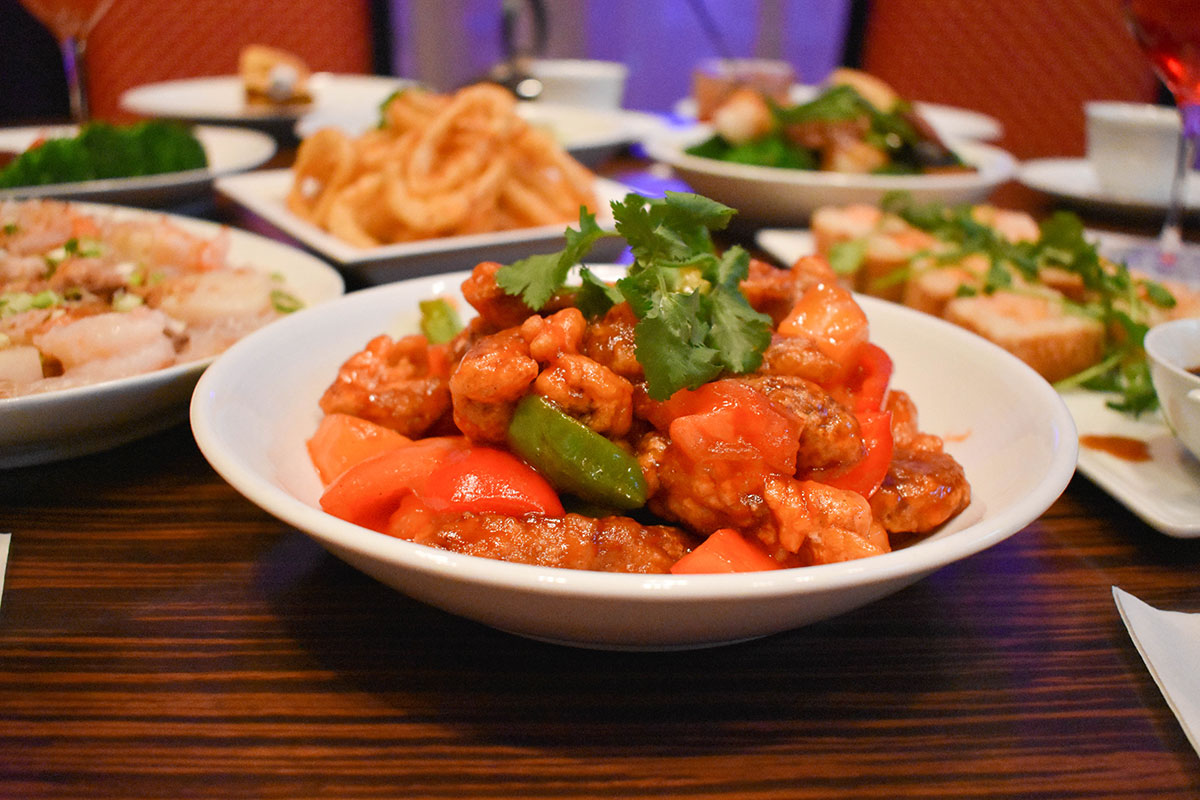 888 Resorts World Drive, Monticello
Lotus' calm, contemporary atmosphere encourages the exploration of its over 70 menu items that draw inspiration from all corners of Chinese and Japanese cuisine. A three-course menu for Hudson Valley Restaurant Week starts customers off in familiar territory with vegetable spring rolls and shrimp dumplings, and gradually introduces them to more adventurous offerings. The crispy Mapo tofu brings bold Sichuan spice alongside minced pork and mushrooms, while the lemon chicken breast has a sweeter, honey sauce. For dessert, enjoy the refreshing likes of matcha green tea gelato and yuzu lemon sorbet.