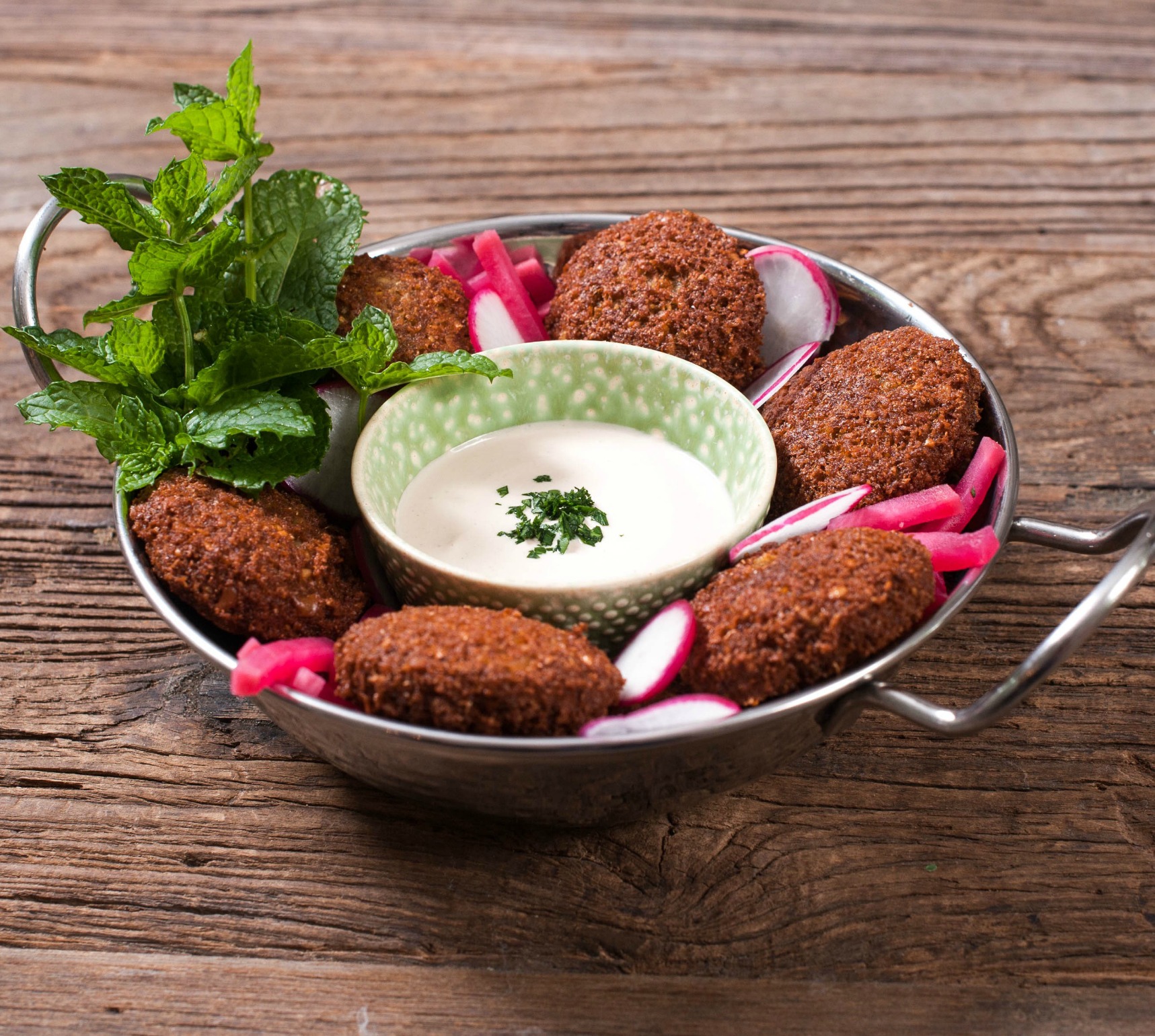 DINERS CRAVING BISTRO-STYLE vegetarian cuisine on the fly need look no further. Rosemary and Vine in Rye offers variations on authentic Mediterranean dishes— entirely meatless, clearly labeled as containing nuts, gluten or dairy—for dine-in, pick-up and catering.
The four-section menu targets a variety of sizes and tastes: petites, cazuelas, dolces and a kids menu. Pair small-plate classics like hummus and babaganoush with a variety of filling main courses (each only $10), including traditional falafel and Moroccan tagine. For the kids, order any mini cazuela (served in smaller portions) or a Mediterranean-influenced American classic: grilled cheese pita with Welsh cheddar and vegetable slaw, organic milk and biscotti.
Owners Berj Yeretzian and Tania Rahal, originally from Lebanon, completely redesigned the former Upper Crust Bagel Company space with massive windows, reclaimed wooden counters and an open kitchen and food counter. The restaurant itself combines convenience and class, an efficient "order up" system in a clean, modern setting. A bar area serves up a mix of Mediterranean and local wine and beer, including Whitecliff Riesling and Doc's Draft Hard Apple Cider, plus a rotating list of draft beer.
Rosemary and Vine
29 Purchase St, Rye
(914) 481-8660; rosemaryandvine.com
Sun 11:30–8:30pm; Mon–Thu 11:30am–9pm, Fri–Sat 11:30am–10:30pm
---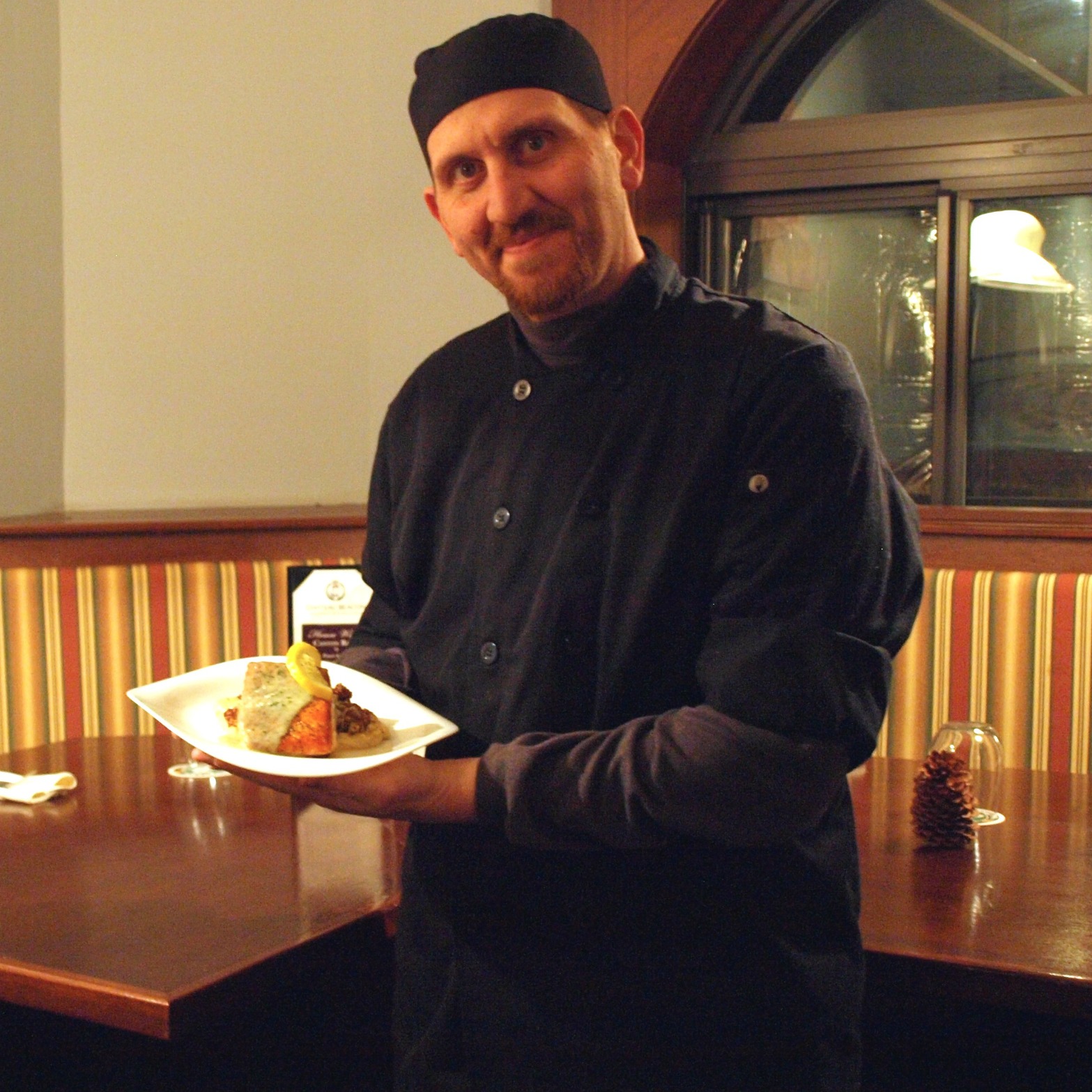 "WE ALL HAD A DREAM of opening a restaurant," says Abhishek Mukherjee, one of the four owners of Beacon's new restaurant and banquet hall. Mukherjee and co-owners Paul Evwiehor, Melissa Evwiehor and Rafael Mendez opened the doors this December in the expansive location (previously Mary Kelly's). The new owners transformed the Irish tavern into an elegant banquet space and pub-style bar, accented with warm wooden furnishings.
Chef James Abbatiello, a Le Cordon Bleu graduate, emphasizes locally sourced ingredients in the Mediterranean-inspired menu—natural, free-range beef, chicken and fish are paired with Hudson Valley produce from Red Barn Produce in Highland in dishes like salmon with celery root and parsnip purée, red quinoa and lemon dill beurre blanc. A bar menu offers lighter fare, while the expansive Sunday brunch can only be described as lavish.
As a banquet hall, restaurant and pubstyle bar, Beacon's new culinary trifecta can accommodate parties of almost any size. Live music on weekends.
Chateau Beacon
37 Lamplight St, Beacon
(845) 765-8874; chateaubeacon.com
Tue-Thu 4:30–10:30, Fri–Sat 4:30pm–1am, Sun 11–3, 4:30–10:30
---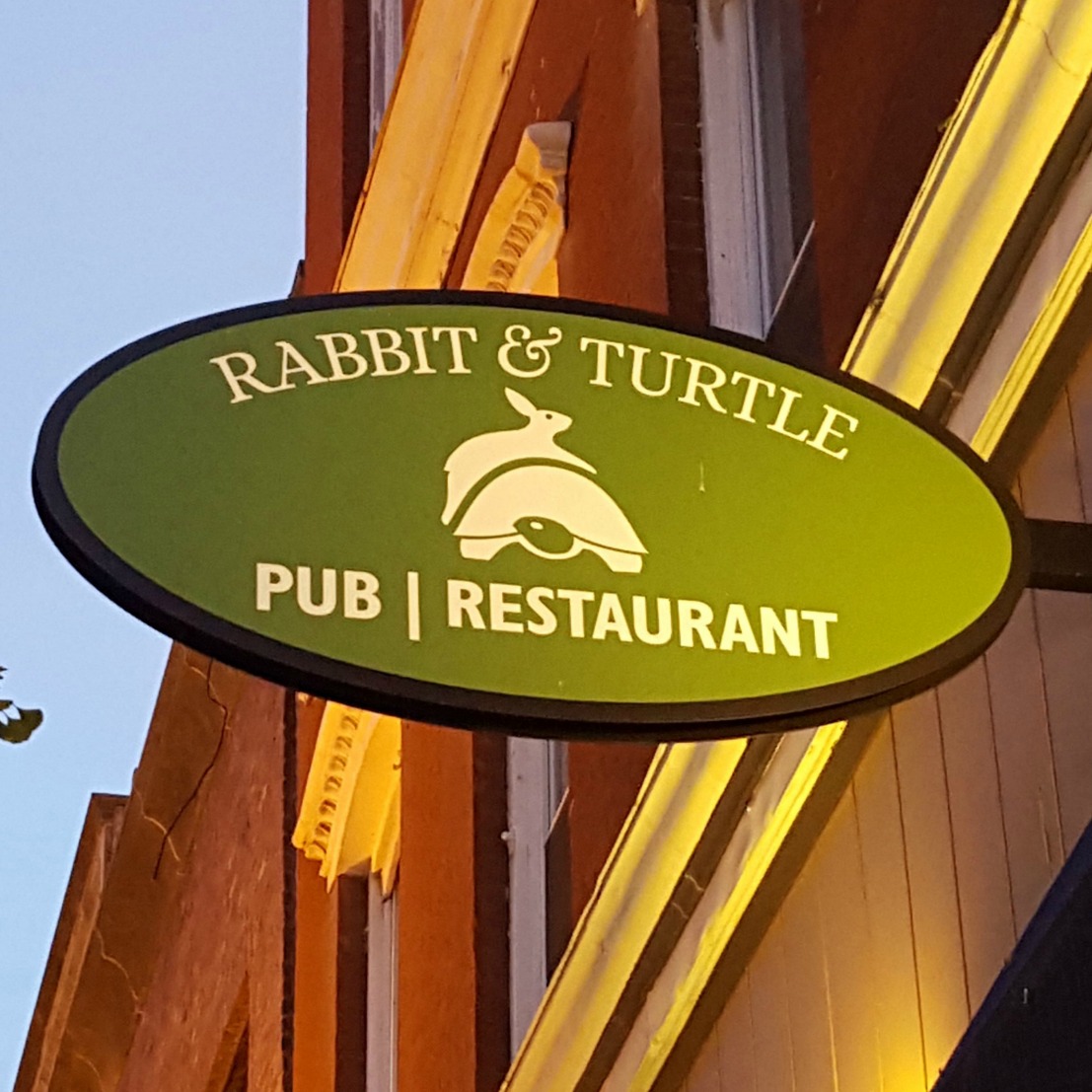 CHEF JOHN HOLM is "bringing a modern element to Poughkeepsie" with co-owner and local culinary legend Pascal Graff (owner of Le Bouchon in Cold Spring and Alain Bistro in Nyack). Holm, who worked with Graff previously at Brasserie de Paris in Hoboken, designed an eclectic, modern American menu that suits the aptly named, multi-tiered restaurant. "[My] background is French cooking, but we want to get away from that—I like to play around with my food and manipulate it in ways that you don't expect," he says. Surprises include Atlantic cod with leek, rutabaga gratin and red beet (the leeks are gelled, the beets are served as a foam "more like an air," and the roasted parsnip purée is butter-poached for over five hours and served with apple cider caviar).
As for the restaurant's name: "The rabbit is the front part—very eclectic, a modern twist—and everything is very fast," Graff explains. The high energy of the bar area settles to a simmer in the lounge and dining room in the back, "a beautiful restaurant where you can take your time, where you can relax."
The unique dining experience joins a revitalized dining scene in downtown Poughkeepsie. "I absolutely love Main Street," Graff says. "Poughkeepsie is in revival mode—and I believe in it. It's the last stop on the train, anyway."
Rabbit & Turtle
302 Main St, Poughkeepsie
(845) 345-9964; rabbitandturtlepubrestaurant.com
Tue–Thu noon–3, 5–9pm; Fri noon–3, 5–10pm; Sat 5–10pm; Sun 11am–4, 5–9pm
---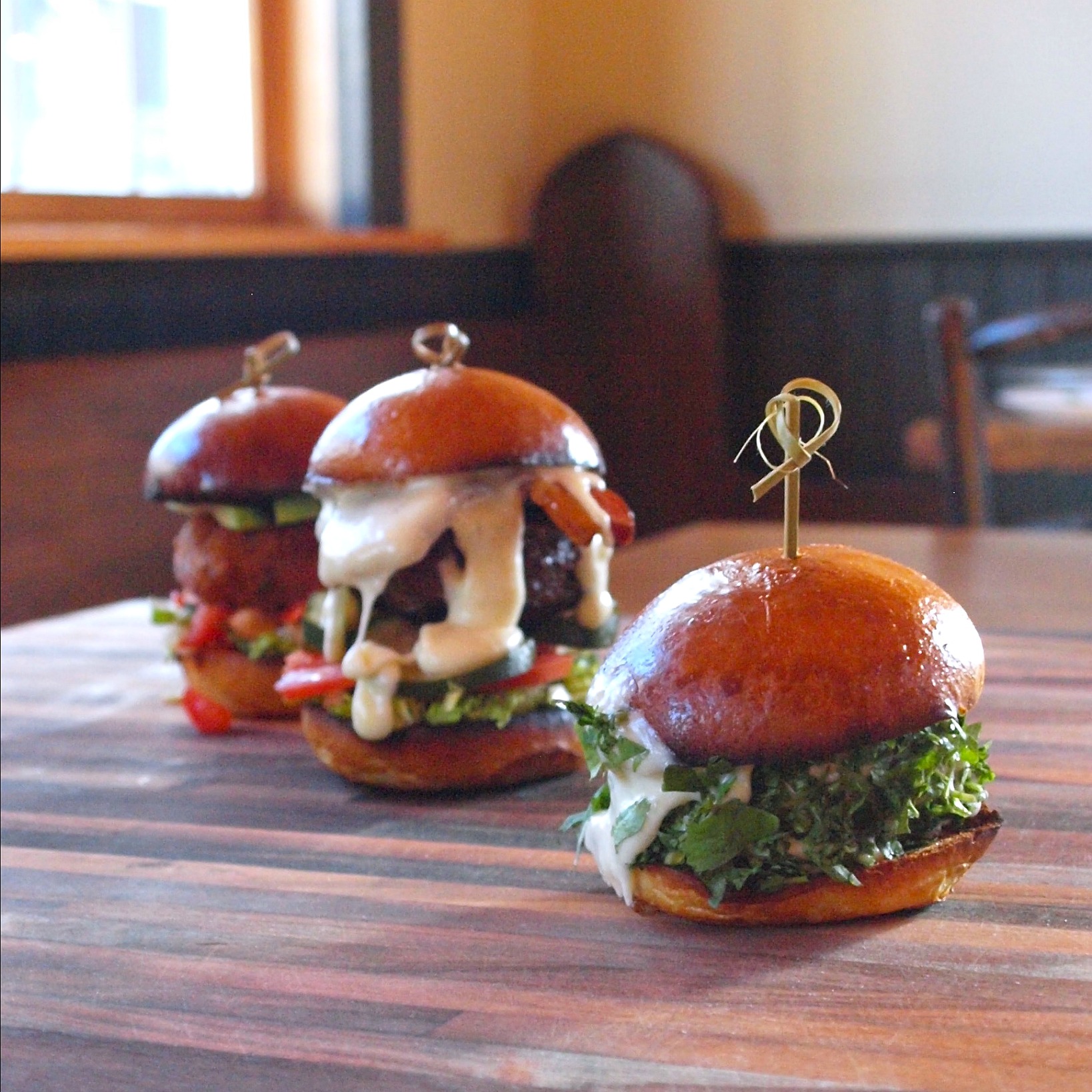 TUCKED AWAY FROM New Paltz's main drag, away from the high-volume college-dominant nightlife, is a warmly lit newcomer to the village's vibrant dining scene. Owners Mike O'Neil, Leah Allen, Julie Dabbs and Billy Simkiss came from Brooklyn to fill a niche they saw in the New Paltz dining and nightlife scene—an eatery a step up from the college bars but more casual than fine dining.
Local breweries dominate the taps; craft cocktails (like the popular Cattle Dog, a whiskey-and-cider spiced up with elderflower, cinnamon and lemon) are inventive yet affordable. Chef Kyle Chandler's small-plate menu can be described as "pub fare with a twist." Chef Chandler finds his menu inspiration by sourcing locally from farms, including Taliferro and Sprout Creek. The space includes a large outdoor patio as well as an upstairs dining area outfitted with eclectic decor and board games. The kitchen is open late enough to accommodate the college crowd. Diners are encouraged to order at the bar and seat themselves to enjoy "the bar that happens to serve really good food."
Huckleberry
21 Church St, New Paltz
(845) 633-8443; huckleberrynewpaltz.com
Mon-Thu 4pm-2am, Fri-Sat noon-4am, Sun noon-2am
---
---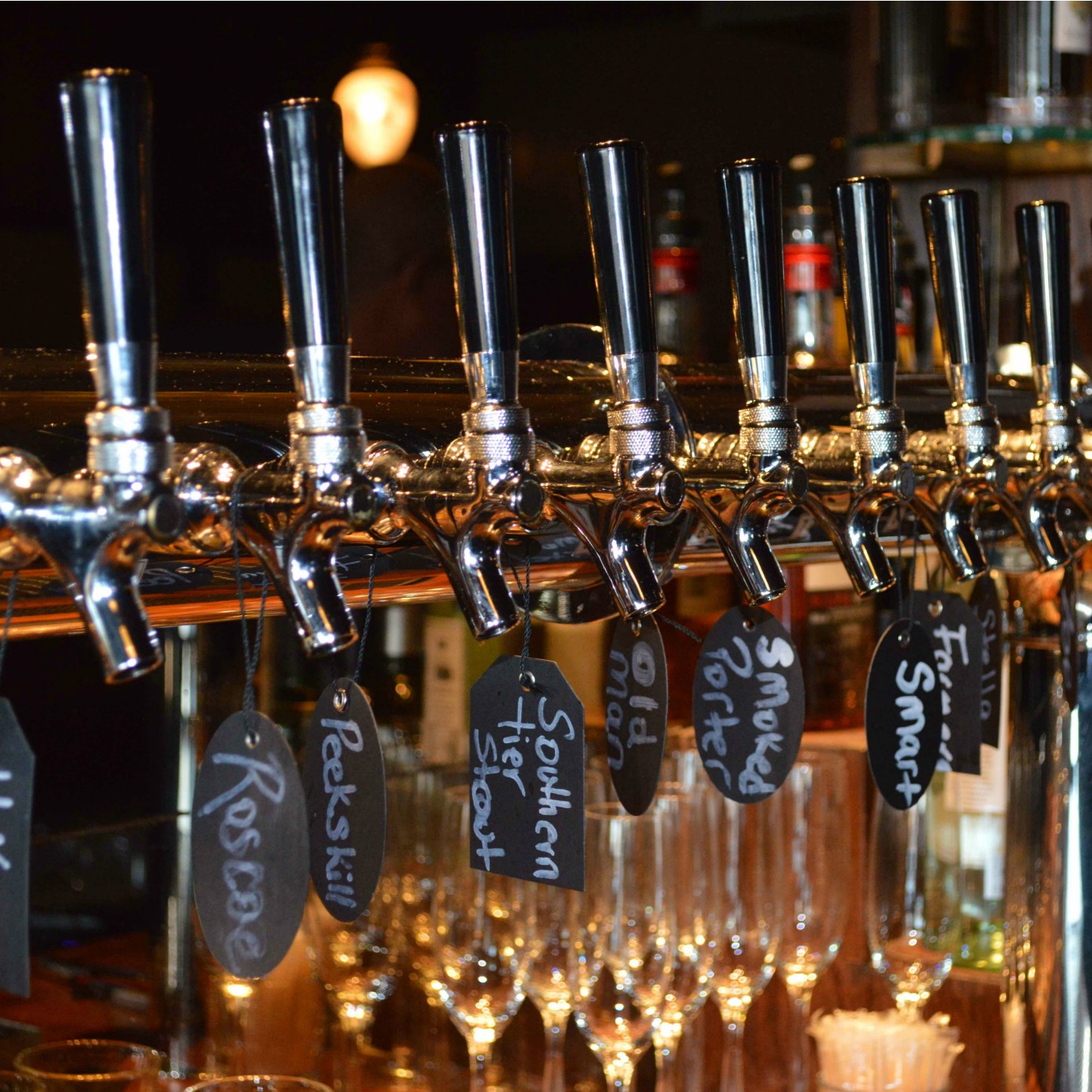 AFTER DECADES OF SUCCESS with a traditional Northern Italian menu at Cathryn's Tuscan Grill in Cold Spring, owner Cathryn Fadde has broadened her horizons with a locally sourced, globally inspired menu in the old Brick House location in Marlboro.
The menu's foreign flavor profiles have no bounds—Latin, Asian and North African influences are evident throughout. "The more diversity that your menu has," Fadde says, "the more people will come to your door." Seasonal specials are listed alongside culinary staples on a halfconstant, half-rotating menu. Flights of rotating local brews are available in fourbrew samplings and wine from Warwick Valley, Benmarl, Robibero and Millbrook are available at the full bar.
The two-floor, 100-seat Art Deco restaurant features an aged-wood bar with copper inlays, bordered by turquoise and chartreuse stained glass from the 1930s. A glass-paneled patio overlooks the center of the hamlet. "It's such a great building and I could see what I could do to make it a community asset again," Fadde says of the space.
Don't expect the same old thing from Fadde in the new location. "I love the food we have on the menu at Cathryn's, but I didn't want to do exactly the same thing," she says. "I am looking forward to using produce, grains, meats and fowl…we even have shrimp farmed in Newburgh."
Perch
1 King St, Marlboro
(845) 236-3663
Mon, Wed–Fri 11:30–9:30, Sat-Sun noon–10:30
---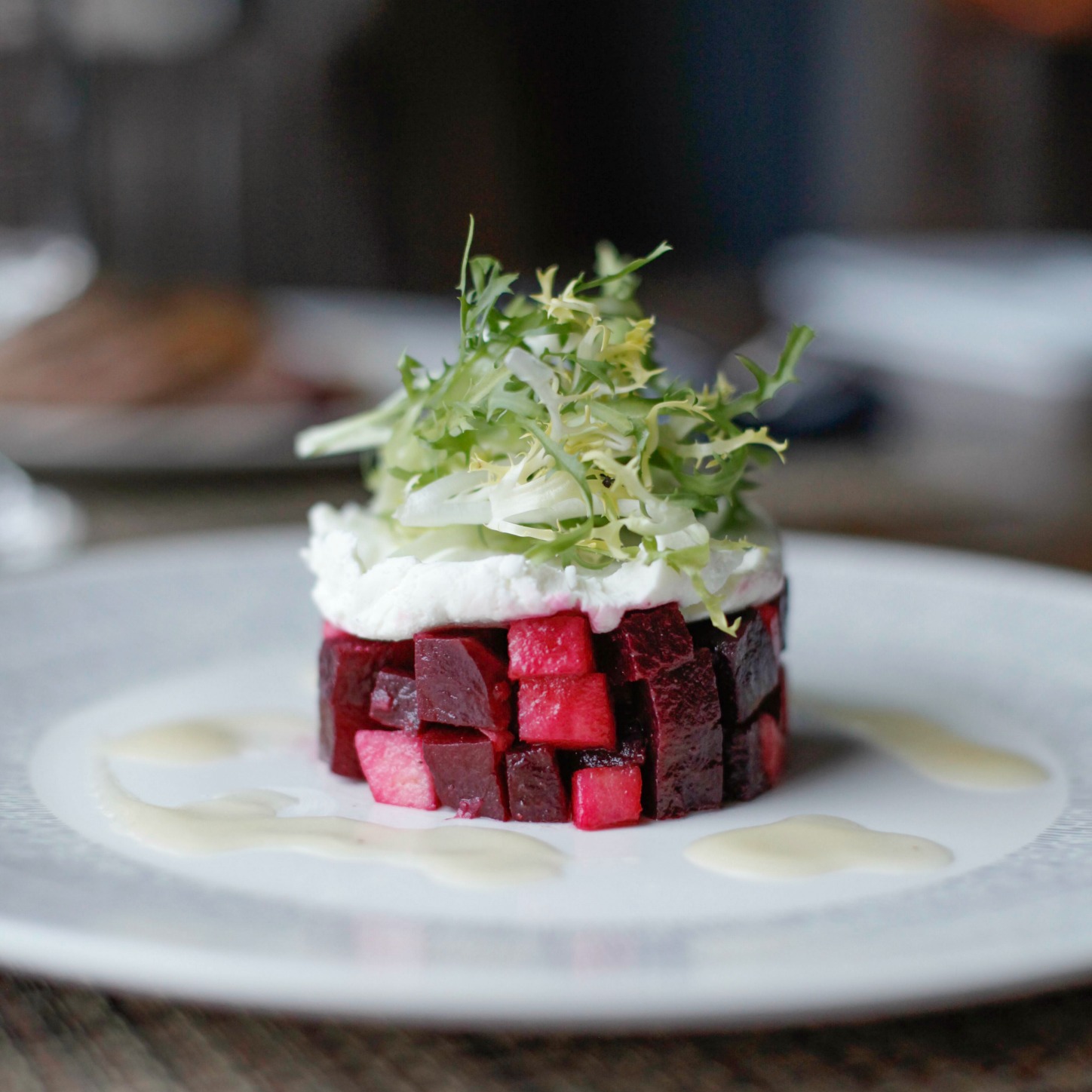 FOLLOWING A YEAR-LONG, $3 million renovation, Emerson Resort and Spa debuted its latest Catskill-centric restaurant in early December. Based on Ralph Waldo Emerson's famous poem, the contemporary country-style restaurant offers a variety of locally sourced dishes.
"For me, Catskill regional food is what we find in the hills," manager Greg Gagne explains. "That's foraged items like mushrooms, nuts, trout from the rivers around here." He describes the menu as "rustic" and "very approachable." The New York strip, for example, is from Hudson Valley Cattle Company; it pairs with seasonal sides like roasted sunchokes and winter greens from a Delaware County farm. "We like to keep moving and experimenting and playing, because we're still defining ourselves, from the kitchen to the bar," Gagne says.
Head Chef Alain V. De Coster, previously an instructor at the CIA and the French Culinary Institute, runs the kitchen with Sous Chef Renee Cory, a Johnson and Wales graduate. The restaurant seats up to 80, including the bar area, with open access to The Great Room, where diners can enjoy their meal in front of the massive fireplace or by the floor-to-ceiling windows with views of the Catskills.
Woodnotes Grille
Emerson Resort and Spa
5368 Rt 28, Mt Tremper
(877) 688-2828; woodnotesgrille.com
Mon–Fri 7am–noon, 5–9pm; Sat–Sun 7am–noon, 5–10pm