Looking for breweries in Rockland County? These local destinations hit all the right notes with hoppy brews and scenic locales.
When it comes to breweries in Rockland County, there's a little bit of everything. For water lovers, the destinations along the Hudson River are an easy stop during day trips to towns like New City and Nyack. For those who are more inland (or visitors from New Jersey), the brewery offerings tempt with scenic patios and substantial beers on offer. So, are you ready to sip and sample? Here's where to go when you want a brew in Rockland County.
Pearl River
One of two breweries to call Pearl River home, Defiant resides in a massive space that lets beer aficionados spread out and enjoy. The brewery offers a diverse lineup on its standard draught offerings, which include the likes of its Muddy Creek Lager and Medusa IPA. On the premium draught menu, NEIPAs stand out, with standard offerings, double-hopped varieties, and infusions on the lineup. P.S. Defiant even offers hard seltzer (blueberry lemon or grapefruit, anyone?).
Of course, the brews are only half of the story here. Defiant's smokehouse is a favorite throughout the Hudson Valley, and for good reason. Go for one of the combo platters – and better yet, share with friends – to sample tempting bites like slow-cooked pulled pork, smoked beef brisket, dry-rubbed chicken wings, and baby back ribs. As for sides, it's hard to go wrong with the baked beans, mac and cheese, and brisket chili.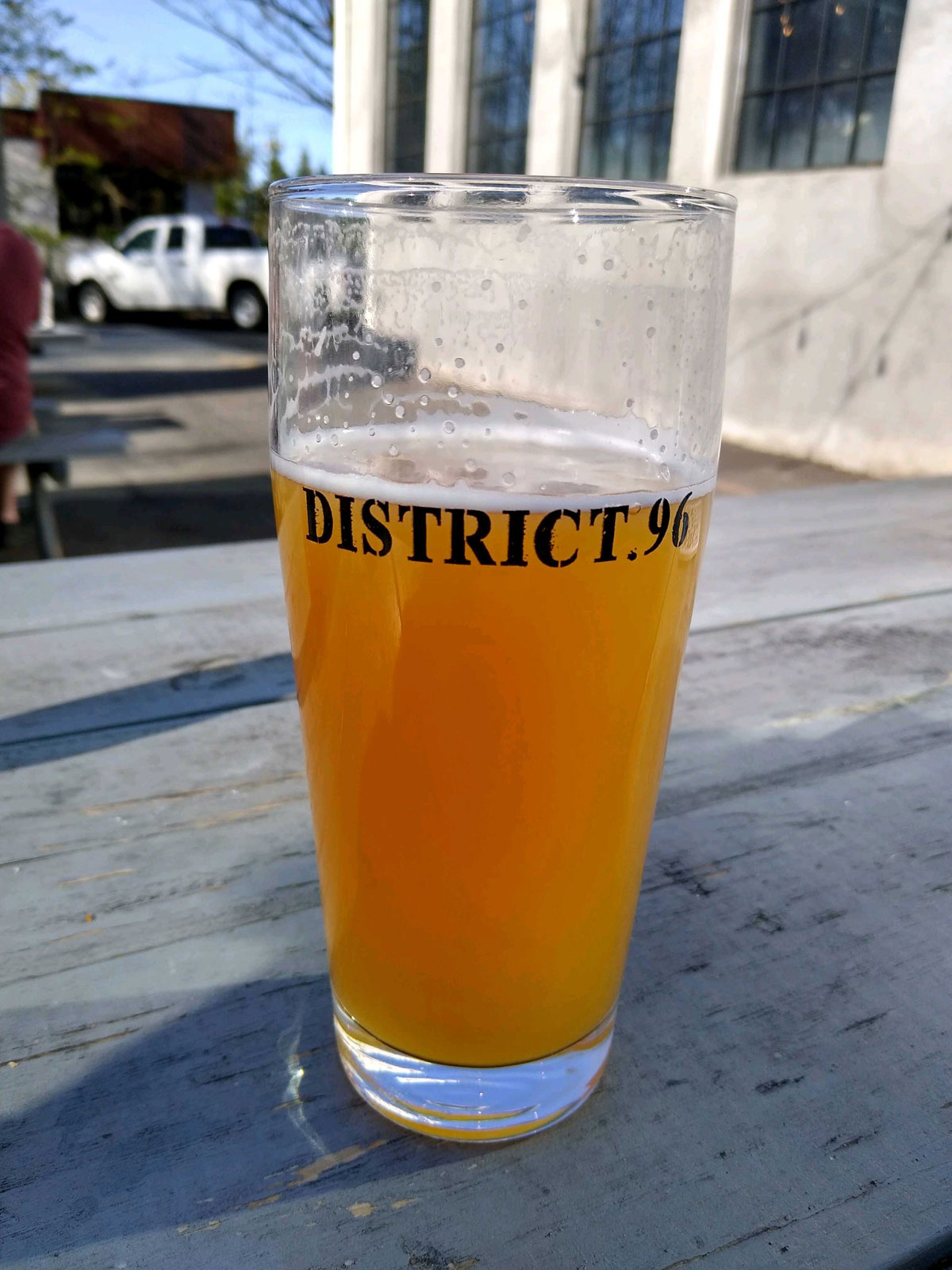 New City
If you're in the mood for beer and a burger, District 96 is the place to be. The New City brewery sits conveniently alongside the BURGER loft, making it an ideal destination for a casual lunch or dinner with friends in Rockland County. Space is ample here, thanks to indoor seating at both the brewery and restaurant, along with patio space and picnic tables out back. As for the beer menu, expect a rotating selection on tap and in cans. IPAs reign supreme here and range from heavy-hitting to highly sessionable. Keep it lighter with Silent Majority, a pale ale that sits at 5.5% ABV, or go big with District Heights, a DIPA that's a collaboration with Heavy Reel Brewing in Seaside Heights, NJ. To pair with your pour, opt for one of the burgers from which the BURGER loft takes its name. The Buffalo, with blue cheese dressing and buffalo sauce, is a must, while The Tuna, made with sushi-grade tuna that's peppercorn-crusted and seared rare, is ideal if you're in the mood to switch things up.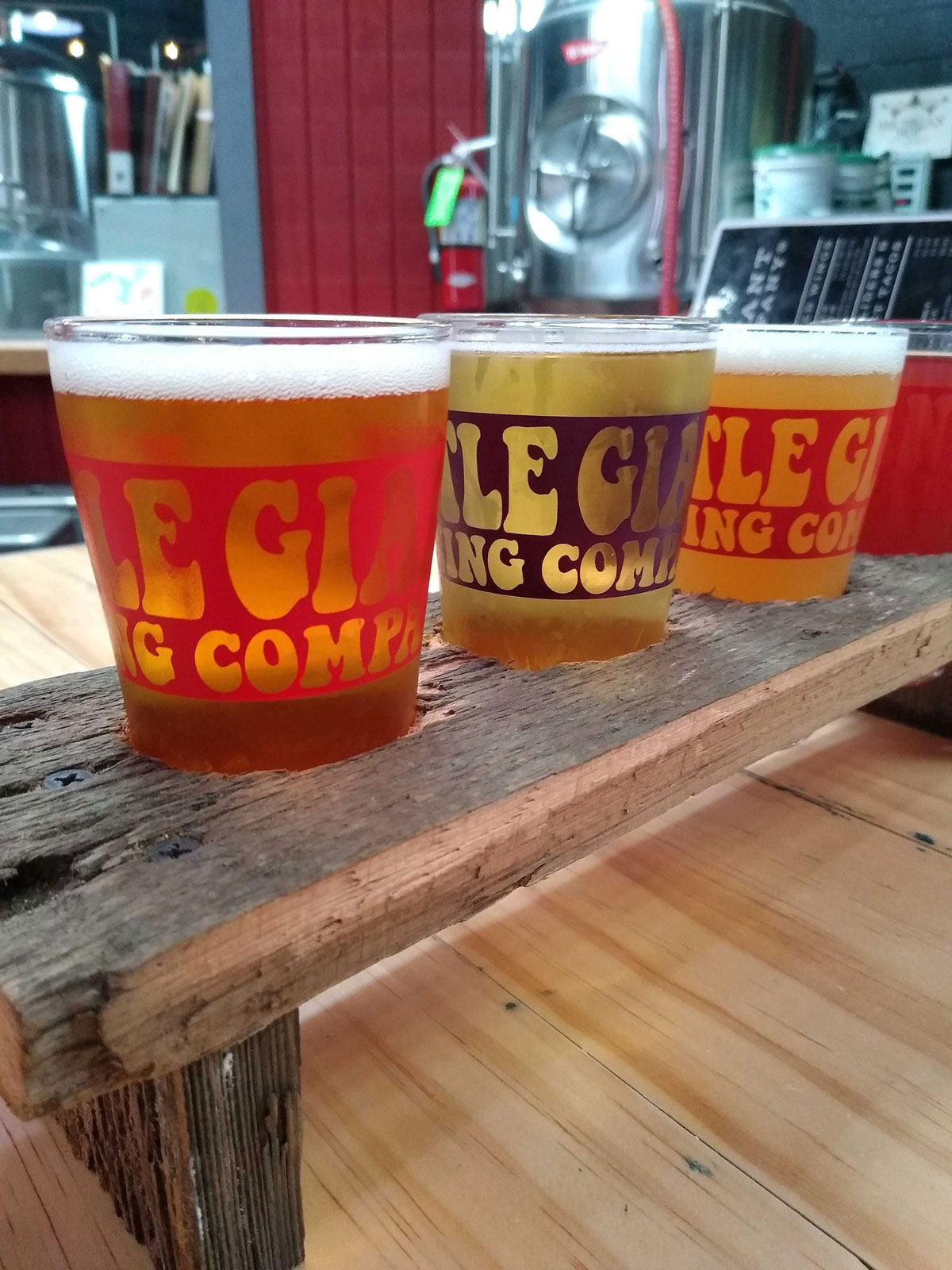 Pearl River
Located in the heart of Pearl River, Gentle Giant Brewing Company is a welcoming microbrewery and barbecue joint. The venue itself has an open vibe, making it perfect for the many events the brewery hosts, including trivia and bingo nights, live music, and even yoga. The beer menu runs the gamut from a sessionable Paleolithic Pils to a Motis Irish Red, a 5.2% ABV beer with a roasted malt taste and a striking red amber color. To go with your glass, order up brewpub snacks like dirty fries, loaded with chili and beer cheese, or go for gold with one of the mouthwatering smoked meat platters, which let diners pick and choose between ribs, prime brisket, barbecue pulled pork, and chicken legs.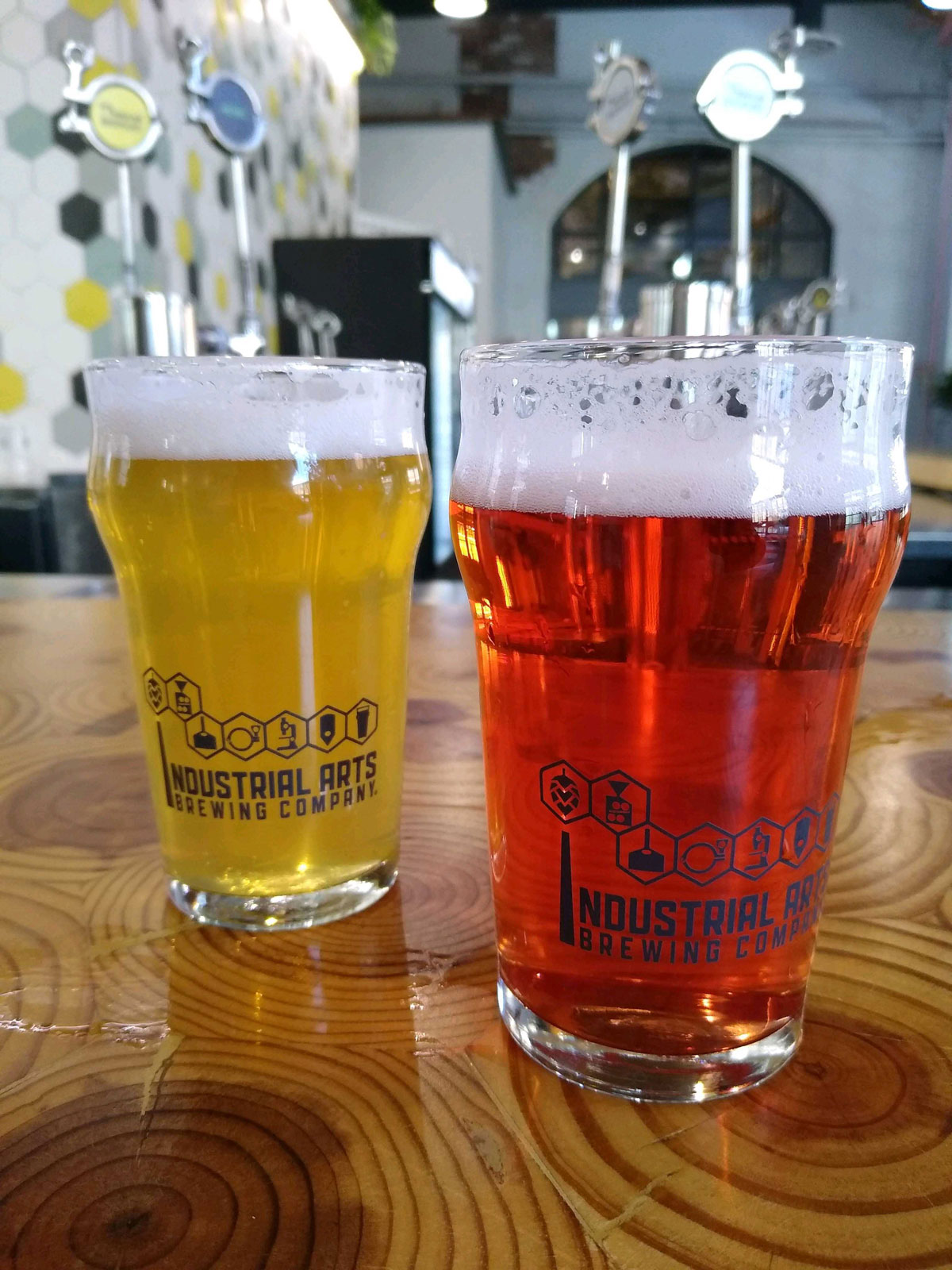 Garnerville
The OG location for Industrial Art Brewing Company is still going strong in Garnerville. You've likely seen the brewery's signature cans around the Hudson Valley, so stop by the taproom for an industrial vibe that's at once light, airy, and incredibly welcoming. For first-timers, the Core Series is the place to start, with Wrench (hazy IPA), Pocket Wrench (hazy pale ale), Metric (pilsner), and Tools of the Trade (extra pale ale) all worth a sip. From there, feel free to venture into new territory with Summer Landscape, a classic lager made with flaked and cracked corn from Hudson Valley Malt and NY Craft Malt to benefit Fareground.
Planning an event? Industrial Arts' space in Garnerville is ideal for hosting events, whether it be a birthday celebration or an engagement party, as well.
West Haverstraw
A newcomer to the Rockland County brewery scene, Stony Point is open and welcoming visitors in West Haverstraw. Stony Point is a New York farm brewery, so expect local ingredients to feature front and center on the menu. As for what to drink, keep it classic with Broken Surge, a German pilsner that's brewed traditionally and comes in at a 4.1-percent ABV. For something a little different, try the Big Black Bark, a black IPA with a malt body and Centennial, Chinook, Citra, and Magnum hops.
Nyack
As Nyack's first microbrewery, Two Villains carves a niche for itself in the waterfront village not only through its hop-forward ales and saisons, but also through its indoor-outdoor vibe and Southern-style pub fare. In the warmer weather, grab a table outside to sip on delights like Doomsday, a hazy IPA, or Harmonic Resonance, a cream ale. Pair your drink with an order of soft pretzel bites, served with Two Villains signature beer cheese, or opt for a full-blown meal in the form of the Half Fried-a-Que chicken, featuring slow-smoked chicken that's flash-fried crisp and tossed in Suffern-based Fink's Sweet & Smokey BBQ Sauce.
P.S. Not feeling a beer? Two Villains has a scrumptious cocktail menu, too.