Autumn is an amazing season for diners and drinkers in the Hudson Valley. From pumpkin season to local specialties, there is a ton to be excited about when the leaves start changing.
Once temperatures begin to dip, local wine cravings change. Fuller bodied reds, drier whites, and barrel-aged releases become the talk of the town. Drink these vinos from Hudson Valley vineyards and wineries to really get in the autumn spirit.
Pine Bush
If one wine could represent fall experiences in the Hudson Valley, it might be Baldwin Vineyard's Autumn Crush. This one-of-a-kind vino features both local apples and pumpkin. However, there's a twist to these classic fall flavors. Autumn Crush is fermented on hops, creating a really interesting palate sensation. A bit of bite makes this dry wine a real winner. For more seasonal sips, try Baldwin's apple wine.
Washingtonville
"America's Oldest Winery" always has a trick up its sleeve when it comes to crafting novel and interesting wine experiences. From sangria to chocolate wine, no two tastings at Brotherhood Winery are exactly the same. Late Harvest is a fairly sweet Riesling. It's crisp and has a balanced acidity that matches dropping temperatures perfectly. Notes of apricot and honeysuckle dominate the nose, while subtle touches of honey and lychee define its flavor. Drink this chilled, and pair it with tasty fall treats.
Gardiner
Sometimes, the best part of the season is checking out all of the new releases. Bruynswick Winery at Kiernan Farm just opened its doors in Gardiner at the end of the summer. One of its first estate wines, the traiminette, is the culmination of more than 10 years of planting, harvesting, and experimenting with locally grown grapes. This hybrid white wine boasts floral notes and hints of lychee. Bruynswick's traminette, along with its chardonnay, is aged in stainless steel tanks rather than in oak.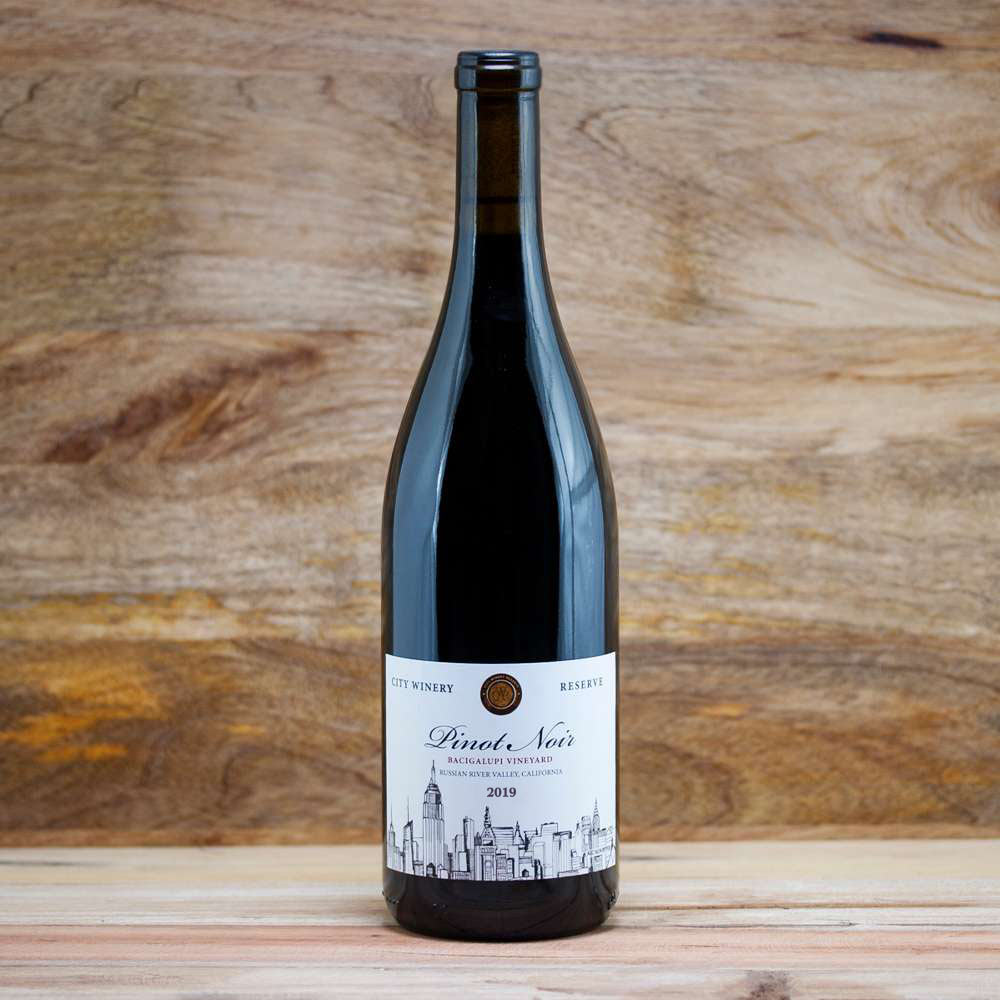 Montgomery
City Winery Hudson Valley has made a splash this season with outdoor concerts, creative dining, and, of course, delicious wines. The Montgomery winery's winemaker Travis Van Caster adores pinot noir once the weather gets a little chilly. This out-of-town choice is a single vineyard wine from the Baciagalupi Vineyard in the Russian River Valley. On the nose, Van Caster finds ripe cherries, dried strawberries, and fresh red plums followed by Herbes de Provence and porcini mushrooms. Tasting notes include vanilla, fruit compote, and a hint of tarragon.
Marlboro
Love it or hate it, pumpkin spice finds its way into nearly everything when fall rolls around. Candles, coffee, marshmallows, and anything else one can imagine feature this seasonal specialty. Glorie Farm Winery has its own take on this classic. Rumple Pumpkin is a semi-dry white wine with big pumpkin spice flavor. Whether you're serving this with pumpkin ravioli in brown butter sage sauce or a hearty butternut squash soup, it's a perfect addition to any autumn tablescape.
New Paltz
Robibero Winery creates a host of super-delicious wines. For harvest celebrations, fall dinner parties, or Halloween festivities, Rabbit's Foot is a sure bet. This red "table wine" was engineered to please, with fruity notes of plum and dark cherry. A hint of brown sugar adds to the seasonality. Local baco noir and pinot noir grapes combine for a drinkable, accessible wine. Of course, estate Syrah and Malbec are both excellent choices for cold weather as well.
Marlboro
Stoutridge Distillery and Winery takes its time perfecting wines, with many varietials aging six years or more before release. The 2008 Noiret is a top-notch selection for elegant dinners during the Hudson Valley's autumn season. A bold balsamic nose delights, with a bit of cracked black pepper rounding out the aroma. Deep flavors of red plums and spices are especially captivating. The noiret grape is a hybrid, showcasing newer trends in the wine industry.
Gardiner
Colder temperatures generally inspire a shift from summer gins, vodkas, and tequilas to dark liquors like rye whiskey and bourbon. Whitecliff Winery, one of the Hudson Valley's premier vino destinations, produces a wonderfully bourbon barrel-aged dessert wine. The blonde is actually a white port made from vidal blanc grapes. It's then aged for two years in Tuthilltown Distillery/Hudson Whiskey bourbon barrels, infusing the wine with butterscotch and caramel notes. Strong and sweet, this wine ends a fall feast with grace and indulgence.