Are you getting hungry for the arrival of Hudson Valley Restaurant Week? This May 10-23, the region's biannual dining event returns with new restaurants, new menus, and socially distant dining options for all. In Ulster County, local restaurants spice things up with fresh ingredients, innovative offerings, and tempting specials. So what are you waiting for? Browse through some of our top picks in Ulster County, then browse our full list of participating restaurants here.
235 Main Street, Saugerties
For a cozy, community vibe with top-of-the-line food, look no further than Dutch Ale House in Saugerties. For Hudson Valley Restaurant Week, the Ulster County eatery offers dine-in and outdoor seating, with the menu available for dinner from Monday to Sunday. Speaking of the menu, it's a real treat, and starts with appetizers like Dutch onion soup and gem lettuce salad. From there, diners can choose between spaetzle with taleggio cheese and fish and chips for the entrée. Dessert is equally delightful, with a toss-up between butterscotch pudding and a brioche donut with raspberry filling.
38 Nevele Rd, Ellenville
The Ellenville Country Club Grille serves up delicious American classics in a beautiful Ulster County setting. Their Hudson Valley Restaurant Week menu dresses up recognizable comfort food in completely novel ways. Philly cheesesteak spring rolls, tasty beef sliders, and Faroe Island salmon spiced with everything bagel seasoning are particular standouts. Smoked kielbasa-filled pierogies and steak frites round out the succulent, savory prix fixe menu. Close out the night in a decadent way with funnel cake fries or a classic New York-style cheesecake with a graham cracker crust and raspberry sauce.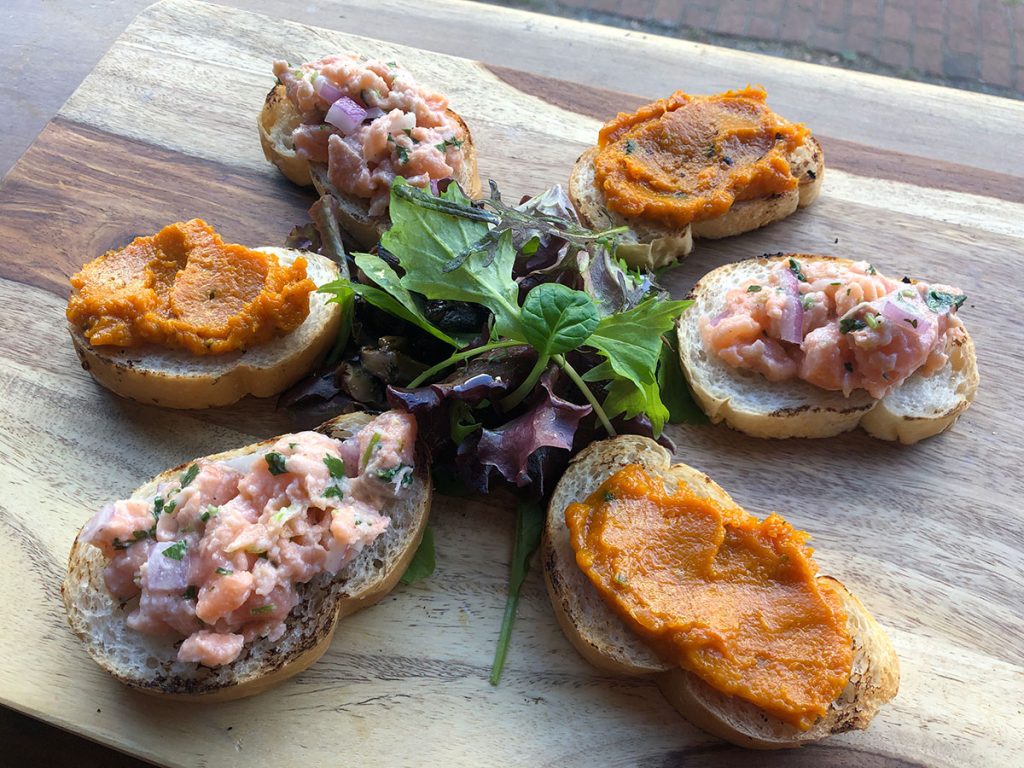 32 Market St, Kingston
Stepping into the shoes of beloved former gourmet haven Duo Bistro, Grainne (and its inventive market) is not short of character or personality. The women-owned restaurant boasts several menus full of interesting takes on fresh Hudson Valley fare that people adore. French dip, mushroom pho, and a rustic grilled cheese sandwich exemplify the creative spirit of Grainne. Across lunch and dinner specials for Hudson Valley Restaurant Week, floral chocolate cake and fresh berry tarts delights any foodie with a sweet tooth. Come for the unique atmosphere, stay for the delicious offerings, and dive into the nautical history of the eatery's name and mascot.
636 Broadway, Kingston
An artisanal sandwich-deli concept out of Kingston, Lunch Nightly redefines meat-centric menus in the Hudson Valley while also crafting delicious vegan cuisine. For Restaurant Week, the Broadway butchery compiles an incredible lineup. Stop in for lunch on Wednesday and Thursday to sample a reuben piled high with housemade pastrami or tasty beet baba ghanoush on house focaccia. Thursday night's dinner special includes smoked beef neck over cilantro rice, and fresh key lime pie. The vegan option comes with a pea-pesto glazed turnip salad and Thai iced tea boba pudding. Both meals let patrons taste the roasted veggie baba ghanoush.
114 Mill Hill Road, Woodstock
The new sister to Dutch Ale House in Saugerties, Millstream Tavern specializes in classic grill and tavern fare inside a beautifully renovated 1800s building in Woodstock. In addition to serving the Woodstock Golf Club, the eatery offers a special Hudson Valley Restaurant Week menu for lunch daily during the week. With both dine-in and outdoor seating available, the restaurant gives visitors the choice between asparagus velouté and beet salad to start. After that, it's onto a fried shrimp sandwich or pasta primavera for the main, followed by Meyer lemon donuts or cheesecake with blueberry compote for dessert.
298 Wall St, Kingston
This family-owned Northern Italian bistro takes inspiration from the culinary travels of father-and-son duo Eric and Joseph Cafaro. Ingredients are sourced directly from the boot, and from local Hudson Valley producers. Sit down for a classy white tablecloth lunch or dinner during Hudson Valley Restaurant Week. Indulge in starters like truffle arancini or clams prosecco, and hearty main courses like the all-time classic pappardelle Bolognese. Go traditional for dessert with tiramisu, or choose something decidedly more American with carrot cake.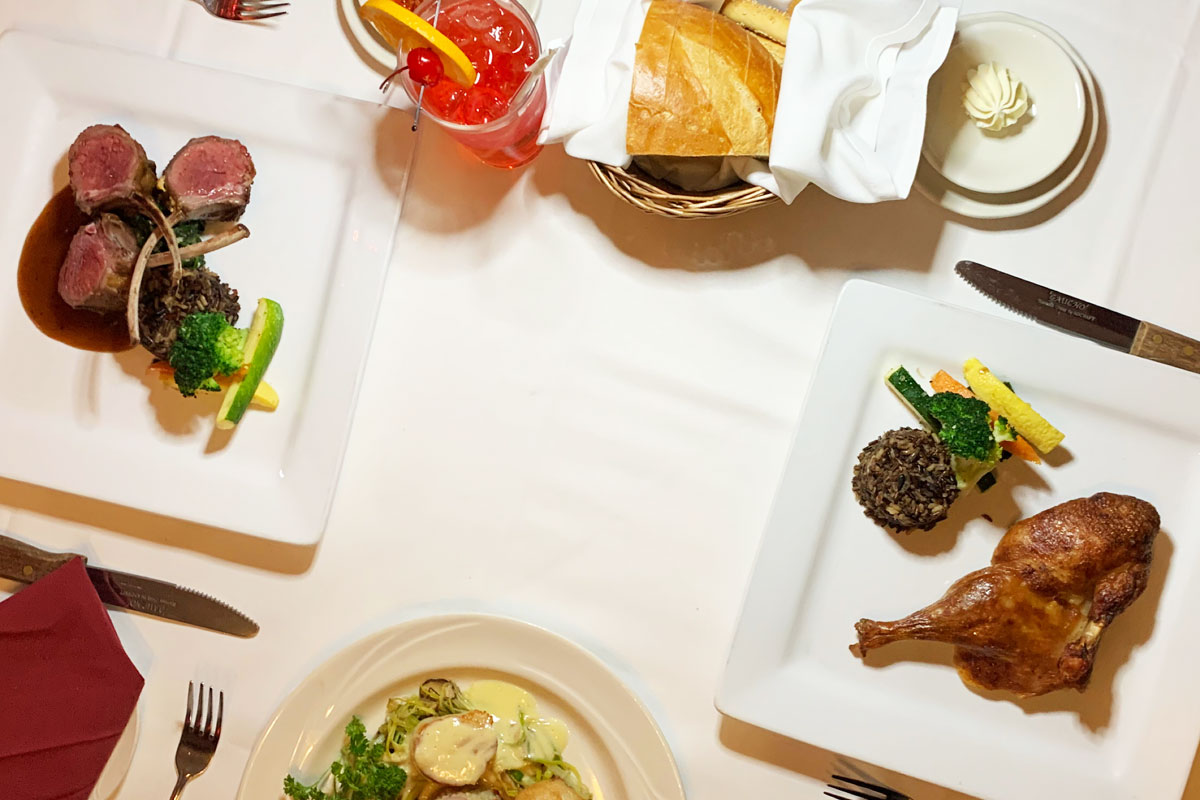 1725 Route 9W, Milton
As one of the most iconic restaurants in the Hudson Valley, Ship Lantern Inn is a must-visit during Restaurant Week. The Milton eatery makes its HVRW menu available for dine-in, outdoor seating, and takeout, with reservations recommended for dinner from Tuesday to Sunday. The special menu itself is substantial, with appetizers ranging from cream of butternut squash bisque to braised baby pork osso buco. Entrees could be Hudson Valley chicken scarpariello or Prospect Hill Orchards cider- and mustard-glazed rack of lamb. To finish things up, dessert offerings include Caradonna Farm apple crisp, Lukan Farm honey-infused crème brulee, and a sorbet trio.
4802 Route 209, Accord
The Hudson Valley Restaurant Week experience at Stone House Tavern is something of a choose-your-own-adventure journey. To start, visitors can dine in, eat outdoors, or order takeout as they prefer. The restaurant is dog and family friendly, with the HVRW menu available for both lunch and dinner Tuesday to Saturday. Diners can get the culinary party started with strawberry spinach salad, chicken corn chowder, or arancini before moving onto mains like linguini primavera, pan-seared salmon, and chipotle apricot barbecue ribs. Plus, every meal ends on a sweet note with either mixed berry clafoutis, chocolate peanut butter pie, or NY-style cheesecake with dulce de leche and raspberry coulis.
162 Canal St, Ellenville
Tony and Nick's Italian Kitchen is open for dinner every night of Hudson Valley Restaurant Week. For locals searching for high-end comfort food with a bit of Italian flair, this Ellenville eatery is the place to be. Truffle bacon mac and cheese, eggplant parmesan, calamari scampi, and ground chuck bolognese round out some of the menu's richest options. Lighter fare includes a crispy cauliflower appetizer and a fresh seafood cake. Tiramisu or chocolate mousse are perfect ways to end the night on a sweet note.