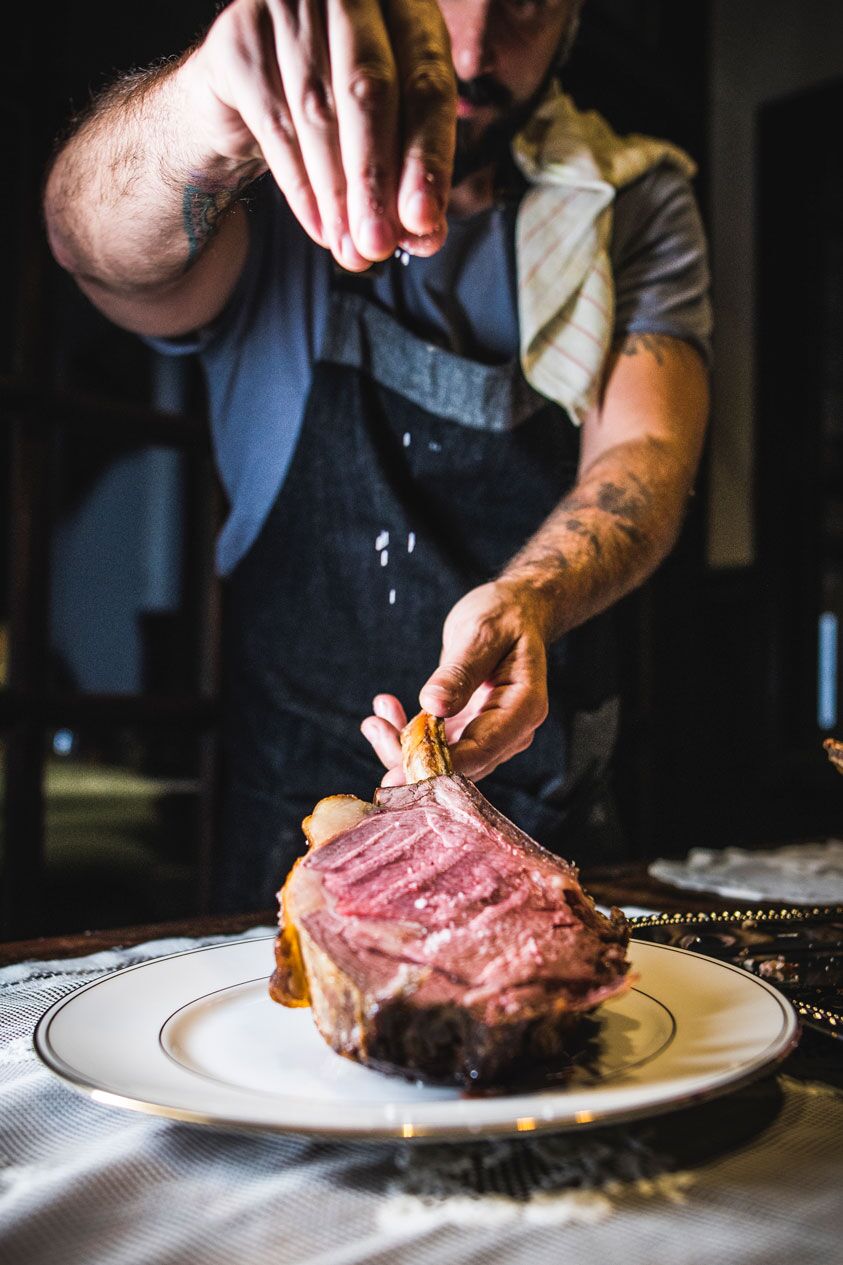 The British have made their way to Dobbs Ferry, this time by way of a new restaurant. Modeled after classic British gastropubs, chef/owner David DiBari (perhaps best known for his two other restaurants, The Cookery and The Parlor) opened The Rare Bit in December.
Inspired by the simplicity of British cuisine and chefs like Fergus Henderson, DiBari says he gladly accepts the challenge to change the minds and palates of diners regarding the much-maligned food culture of the former empire. The name accentuates the playfulness on the menu and on full display throughout the restaurant.
Diners can enjoy classic British dishes like fish & chips, Welsh rarebit and Yorkshire pudding in a whimsically decorated space complete with bold wallpapers, chandeliers and quirky art. The bar, too, honors British traditions with an impressive cocktail program (including an extensive gin & tonic selection, naturally), along with British-inspired cocktails like Tea Thyme (vodka, Earl Gray tea, honey and fresh thyme) and The Royal Wedding (a carbonated gin-based cocktail with grapefruit and Aperol).
The Rare Bit shares Dobbs Ferry with The Cookery and The Parlor, and DiBari lauds the village as being a place where good food, art and culture are appreciated. He adds that it doesn't hurt that it offers riverfront views of the Palisades, as well.
The Rare Bit
23 Cedar St, Dobbs Ferry
(914) 693-8000; therarebitdf.com