There's not a trace left of Woodside Farm, the small patch of land on Cedar Avenue in Poughkeepsie that James Adamuccio purchased after he emigrated from Padula, Italy and settled in Poughkeepsie in the late 1800s. Nor are there any remnants of the small farmstand Ralph A. Adams and his wife, Mary, set up in 1919 on their 50-acre farm on Dutchess Turnpike.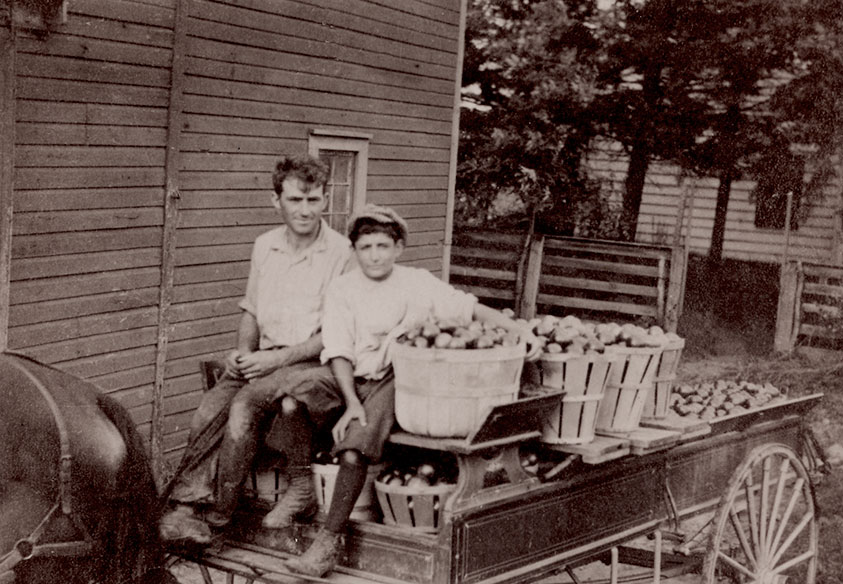 But the ghosts of that farm and its humble roadside stand topped with baskets of tomatoes, corn, peppers, cucumbers, apples and peaches still linger in the aisles of Adams Fairacre Farms, the Hudson Valley's premiere gourmet market. Throughout a century of significant growth and expansion, Adams has maintained its core values and philosophy, reaffirmed by its mission statement, "Giving You Farmstand Quality Every Day."
That philosophy is at the core of a company that now owns four major markets in the region, employs more than 1,200 workers and generates more than $180 million in sales a year, and it's what drives Ralph's grandsons, company CEO Patrick Adams, 59, and his younger brother and company COO Steve, 47.
"We've never forgotten our roots," says Adams Marketing Director Bill Lessner. His office is in the company's "corporate headquarters" above Adams' Poughkeepsie store, just feet away from where the family's original farmstand stood. "The mission statement is more evocative than literal," Lessner adds, "but, basically, it's about product freshness and farmstand roots."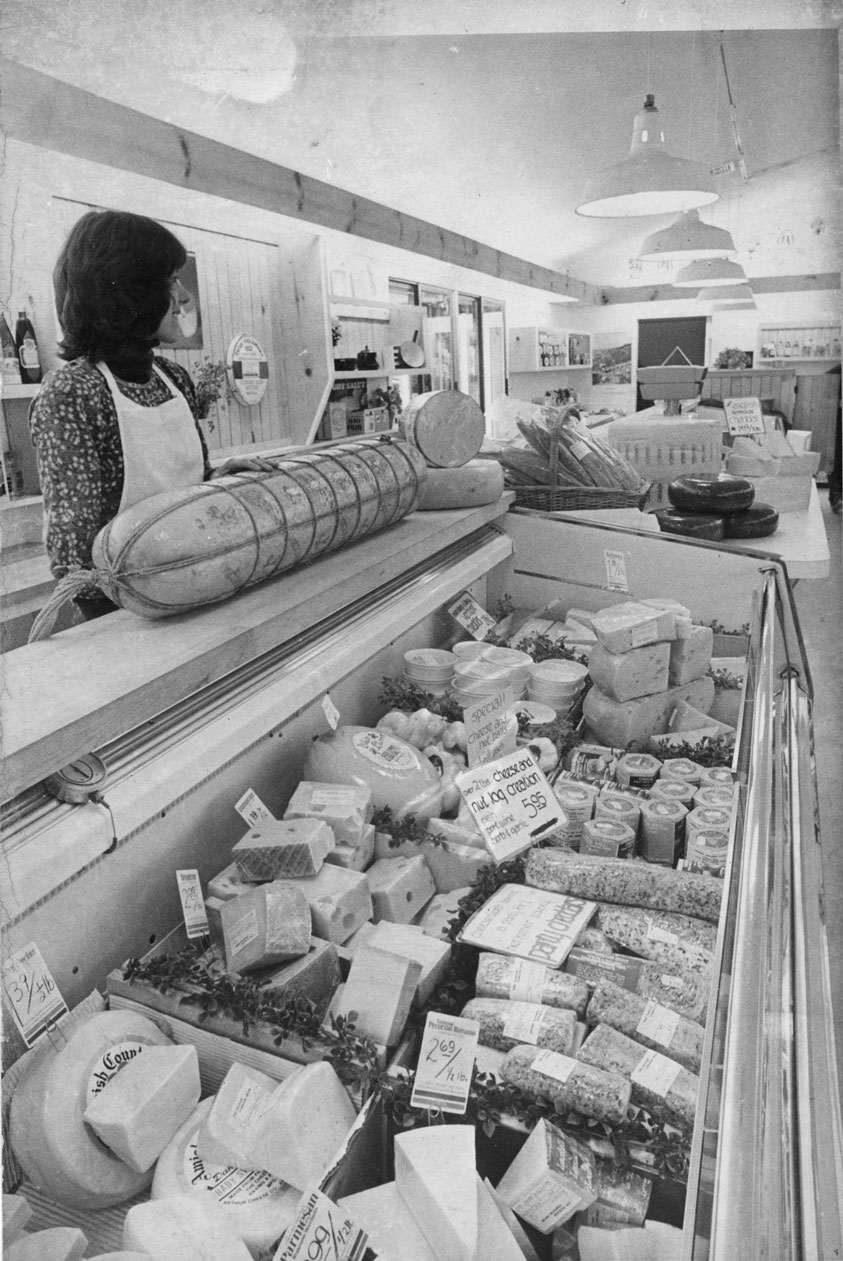 From 1919 to 1957, Ralph A. Adams ran the farm. In 1958, his sons Ralph and Donald took over and built a small store. At first, they just sold fruits and vegetables, but soon people were asking for more. "Once you sell produce, they want cheese, then meats, then a deli," Donald, the current patriarch of the family, observes. "It was a slow, natural progression."
Adams' growth began in the early 1960s with the addition of the first garden center; by the mid-1970s, a deli, imported and domestic cheeses and gourmet foods were added. Kingston got its own store on Route 9W in 1981; Newburgh opened in 1998 with a salad bar, prepared foods, a sweet shop, gift shop and a gourmet food selection. The fourth store opened on Route 9 in Wappinger in 2011.
Today, all four Adams markets feature produce, meat, seafood, a bakery, garden center, greenhouse, nursery, gift shop, flowers, candy and gifts, prepared foods, deli, grocery and cheese departments.
The growth of the market is tied to the growth of the Hudson Valley as both a bedroom community of New York City and as a tourist destination. "As we expanded, we expanded to a growing population base," Patrick notes. "People moving from the city upped the demand for a wider selection of products." But growth brought with it a concern. "We were afraid that as we added meat and fish, as we expanded the grocery, as we added a bakery, people would think we're a supermarket, not a farm market," he adds.
That approach to expansion has been successful is particularly evident at the Adams Greenhouses, located behind the Poughkeepsie store and beyond Adams Power Equipment, Adams Landscaping and Adams Fences (known as the "backyard businesses"). The greenhouses stand where the original farm was located, and they're where all the bedding plants for the garden shops in all the stores are grown. That small part of the business is ranked among the top 100 Independent Garden Centers in the entire country.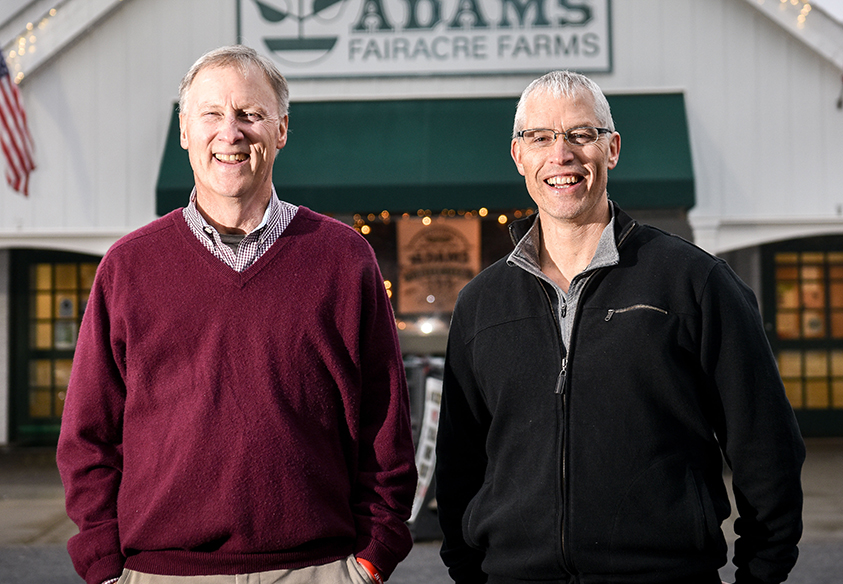 Part of the company's success might be due to its unique management approach, Patrick says. While most store managers lay down universal rules with no autonomy for department managers, "We allow our managers to run their departments like it's their own shop—but they have the backing of the whole company. They have autonomy but communicate with each other so the best practices come out of it."
The result is that the company maintains "a good culture of treating our employees well," and so retains smart, outgoing employees," Steve adds. "In return, they treat the customers well."
Several employees have been on the payroll for 40 years, and three or four recently celebrated 30 years. "Many people work here [who] bring retail experience from other places feel that they've landed in retail heaven," Patrick notes. "We have a lot less turnover than other stores."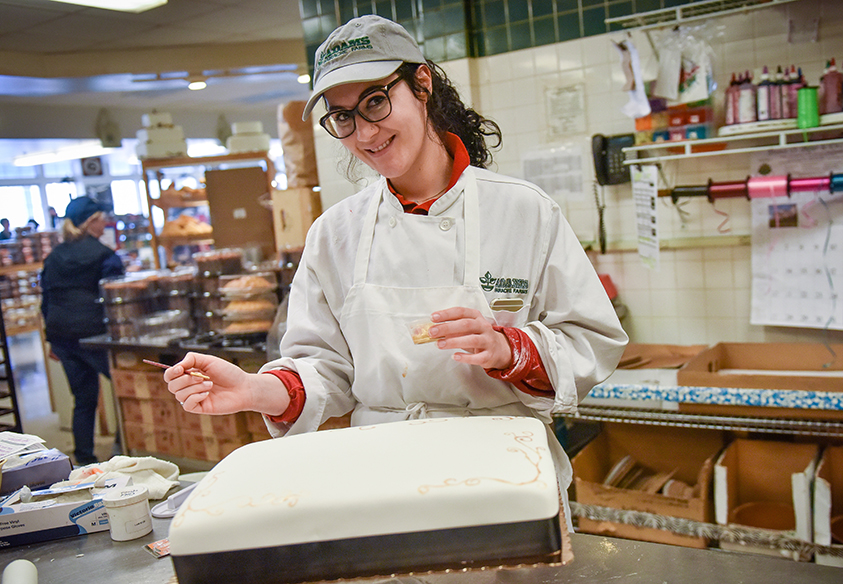 Human Resources Director Gaye Mallet is the first (and only) hiring professional on the Adams roster. She's been there 21 years. When hiring, she says she looks for "someone with a great attitude, good energy, who is friendly, hard-working and not afraid to make eye contact. We always say that we can train anyone with the right attitude."
IT Director Mike DeCiutiis is another life-long Adams employee. Starting at age 16, he worked his way up from cashier and grocery clerk. Greg White started as an office manager, worked his way through accounting and is now the company controller.
Adams' customer base remains loyal, too, and it shows at the register: Customers spend an average of just over $40 per visit to Adams, while the average grocery shopper spends $34.61 per visit, according to The Food Marketing Institute.
Adams nurtures its customer community with a variety of enticements. Free, in-store seminars cover subjects ranging from cake decorating and sushi making to German pretzel making and beekeeping. For the annual Lawn & Garden Show, held at all stores, crews design and install hundreds of spring bulbs, annuals, trees and shrubs in the greenhouses. It's always a big hit.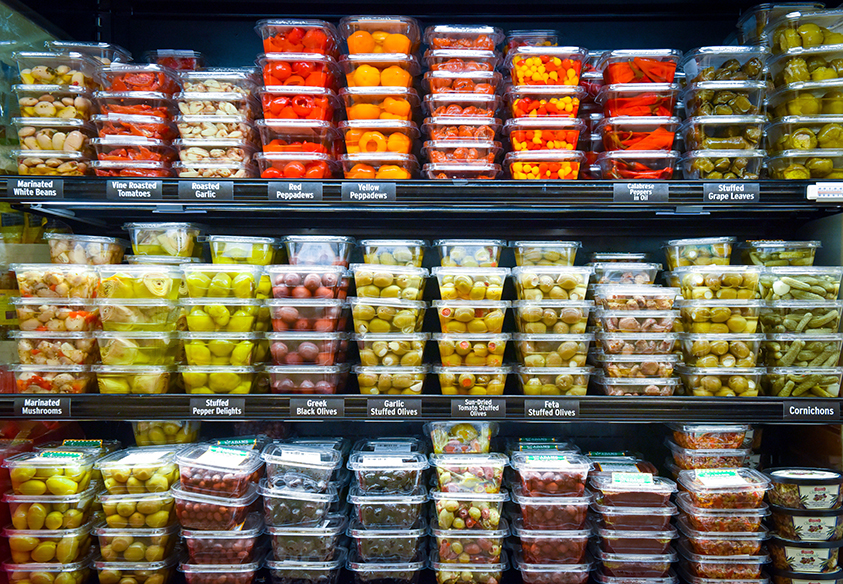 "Adams is a store in a state of constant evolution," Lessner says. "We work with 30 local farms to bring the best and the freshest to our customers. We're trying to have fresher products, better service, as many local products as possible and try to be fair with our pricing."
Prepared foods are the company's largest growing product segment. Roast chicken, wings, fresh salads and salad makings, lasagna, mac and cheese, prepared fish and meats are the big sellers. Mozzarella, made in the Newburgh store daily, is delivered fresh to the other three locations. Each week, 2,000 pounds—a ton—of Adams-made mozzarella is served on pizzas and Caprese salads throughout the Hudson Valley.
"Shoppers are impressed that there are actually people here cooking stuff, and the menu changes every day. All day long, workers are chopping vegetables for the salad bar, roasting chickens, baking French and Italian bread," Lessner says, noting it's not unusual to see a social media post asking, "Are the donuts being made yet?"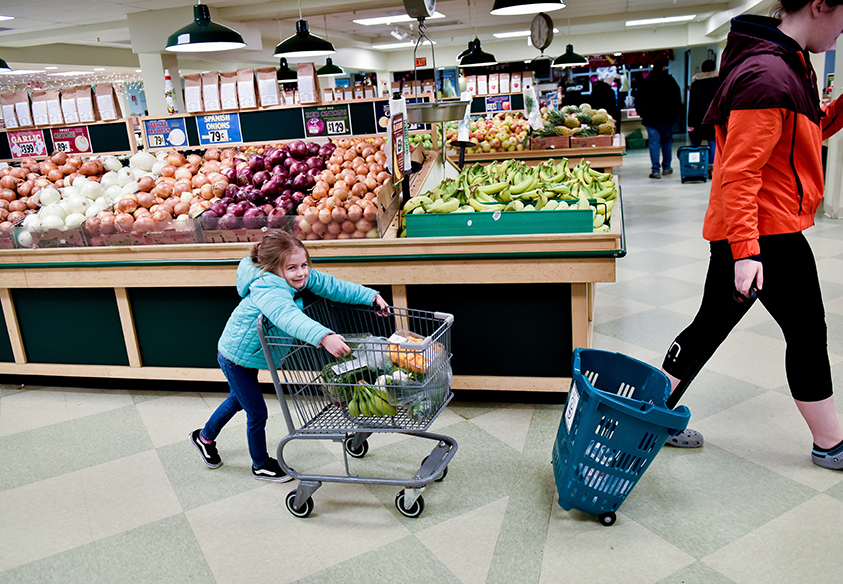 For the Adams team, working with local producers and farms was "not only part of their own history as farmers, but also the first means of the expansion of their farmstand," Lessner continues. "Working with local farmers broadened their list of offerings, thus paving the way for the successful grocery and garden supply businesses. Today, local sourcing is what the people want."
One of those local producers is the Haight family, owners of Hudson Valley Cold Pressed Oils in Pleasant Valley. Though 70 different olive oils crowd Adams' shelves, the Haight's sunflower oil also is available—Adams in Poughkeepsie was the first local retailer to carry the product, in fact.
"I started working at the store stocking shelves with Steve [Adams] in high school," Jeff Haight says. "I have lots of great memories and friendships from working there. I spoke to Steve and Mark Griffin about the sunflower oil project. They came to the farm for a tour and demo of the entire process—from pressing the oil to bottling—they placed the first order to go into their store that day!" he recalls. "For us, being sold at Adams gives us credibility in the community."
Adams Fairacre Farms
adamsfarms.com
765 Dutchess Tnpk, Poughkeepsie
(845) 454-4330
1560 Ulster Ave, Lake Katrine
(845) 336-6300
1240 Rt 300, Newburgh
(845) 569-0303
160 Old Post Rd, Wappinger
(845) 632-9955