THANKS TO ROCKLAND BOCES STUDENTS and teachers who created the new rooftop green garden at Union Restaurant and Bar Latino, owners Paulo Feteira and chef David Martinez are growing a mélange of vegetables and herbs and creating a union of a different sort. Martinez incorporates the homegrown harvest into his menu, a fusion of New American and Latino cuisine (and freshly snipped mint is a prized ingredient in Union's popular mojitos).
The upscale restaurant with an urban vibe opened three years ago in the village of Haverstraw. Martinez and Feteira have also earned a reputation for giving back to the community: In February 2009, they launched "Union Gives Back," opening the restaurant for three days to serve a complimentary buffet meal to more than 3,000 adults and children from around the county. The "We Care Foundation" is an outgrowth of that event.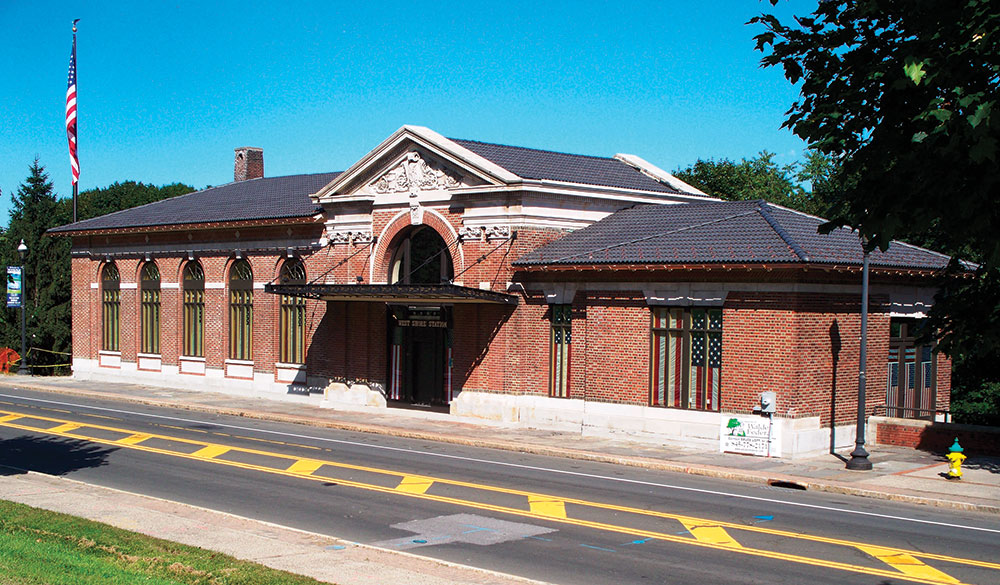 The green roof project kicked off the foundation's "We Care, Go Green" initiative in June. Feteira, who serves as business manager and maitre d', says he was intrigued when he heard from Bill Boydston, Rockland BOCES Director, who was dining at Union, about a green roof project on the campus in West Nyack. The green roof was designed by Fanny Perez Michaud, an occupational science teacher, one of 10 teachers nationwide who won a PBS Teachers Innovation Award. The educational and interactive aspects of Michaud's project motivated Feteira and Martinez to collaborate with BOCES and create a green roof garden of their own.
The garden may double the life of the roof. It helps insulate the building, keeping it cooler in summer and absorbing and retaining heat in the winter. A green roof also reduces air pollution and dust as well as chemical and storm water run off while creating an environmental oasis for natural organisms.
But, as the BOCES students and Feteira are learning, growing tomatoes, zucchini, cucumbers, lettuce and micro greens in a rooftop garden is very different from growing the same plants in soil at ground level. How much weight the roof can bear, especially when wet was a critical factor to consider.
Prior to construction of the Union garden, students Daniel Goswick and Josh Intrator had been experimenting with the BOCES garden to determine what planting mediums would be best. The math class came to the restaurant and took measurements, Eric Kurtz's carpentry class built 4-foot by 10-foot raised beds equipped with an irrigation system, and biology students tested the temperature and pH levels of the soil.
"Now we're growing different things, experimenting to see what works and what doesn't," Feteira says. "The kids are learning—we're learning, too."
Feteira and Martinez plan to share their newly acquired knowledge with community gardeners in Haverstraw, where many of the buildings, like their own, have flat roofs ideally suited to rooftop gardening. Meanwhile Union's garden is also an opportunity, says Feteira, to teach kids and the community about the benefits of growing and eating healthful, locally-grown produce. He encourages diners to "take an after-dinner stroll" and see what's sprouting up on the green roof. An added bonus for those who take to the stairs is the panoramic view of the village skyline.
The partners plan to share the harvest with BOCES culinary students and a local food pantry. Creating a culinary scholarship and culinary intern program also is on their agenda. "Union Restaurant," Feteira smiles, "The name makes sense."