The Hudson Valley has always been one of New York's premier dairy regions, so it's no surprise that the Hudson Valley is home to some of the best ice cream to be found anywhere.
Here's the scoop on some of our favorite licks. This is ice cream that is well worth a drive this summer.
---
Ice Cream with a View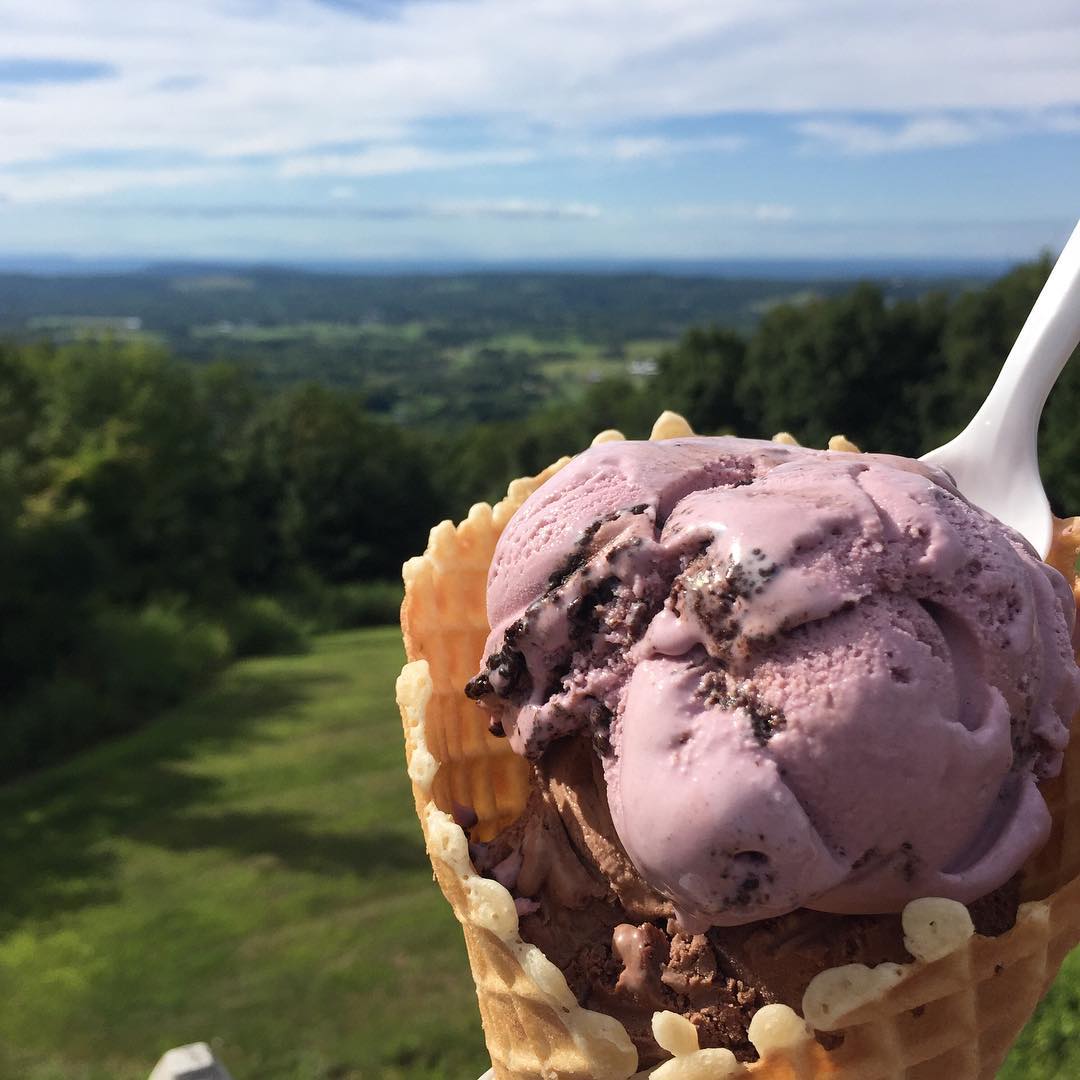 Bellvale Farms Creamery
Warwick (Orange County)
Consistently voted as one of the best ice cream places in the country (yes, you read that correctly), Bellvale Farms (a seventh generation dairy farm) obviously knows a thing or two about making cream, and ice cream, too. You can look out over the beautiful Mt Peter and enjoy a cone or dish of traditional vanilla and chocolate, or indulge on a decadent treat like Bellvale Bog, a rich, dark chocolate ice cream with brownie dough and a fudge swirl.
Bellvale Farms Creamery
1390 Route 17A, Warwick
(845) 988-1818
---
Homegrown Flavor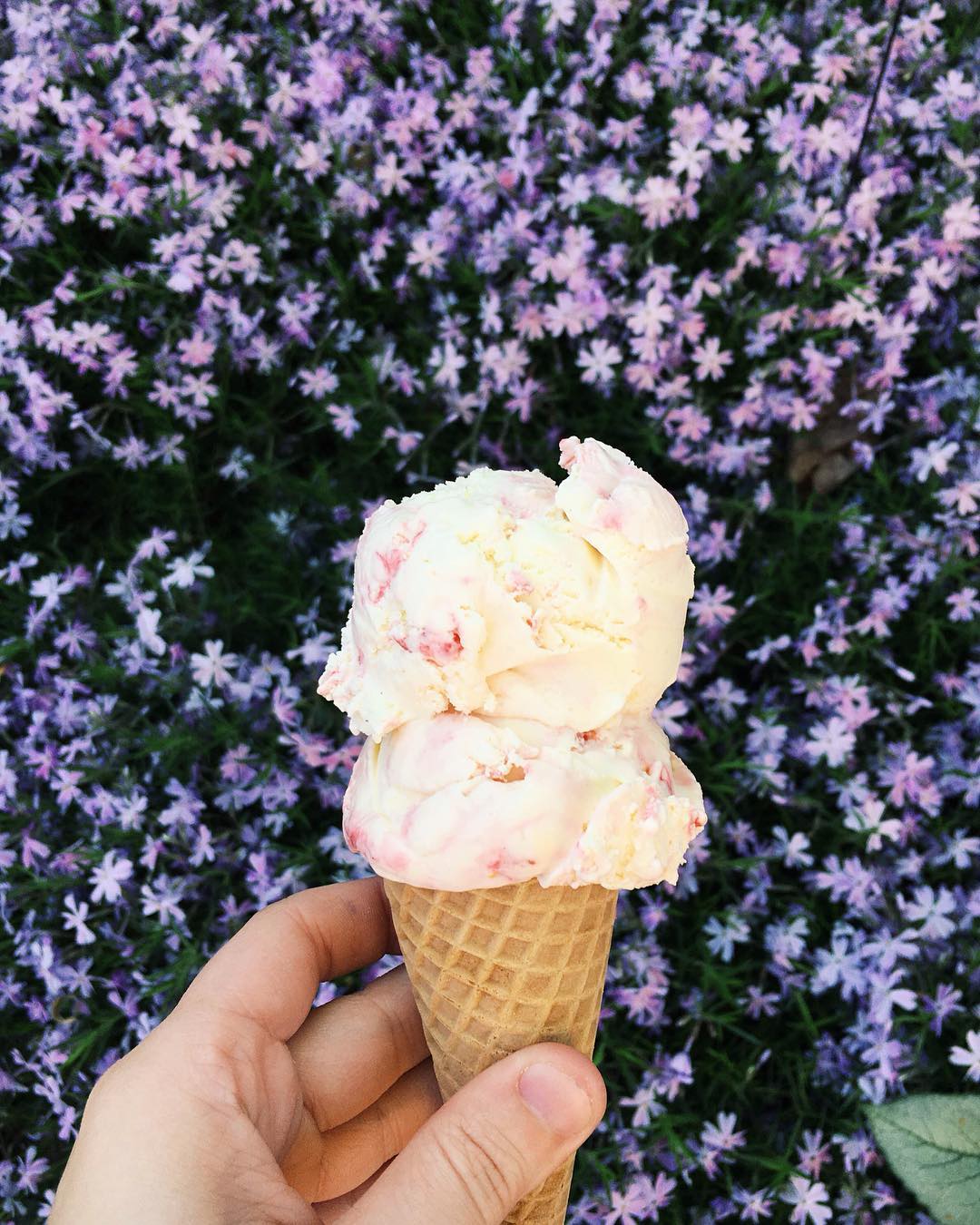 The Blue Pig
Croton-on-Hudson (Westchester County)
Located on a quiet street in Croton-on-Hudson, this quaint ice cream shop's flavors are anything but. The rotating list of flavors includes just about the whole range of what's possible, from green tea and creamy lemon with raspberry swirl, to mojito sorbet– all made with locally-produced ingredients, some grown in the shop's very own garden.
The Blue Pig
121 Maple St, Croton-On-Hudson
(914) 271-3850
---
It's Bona-fide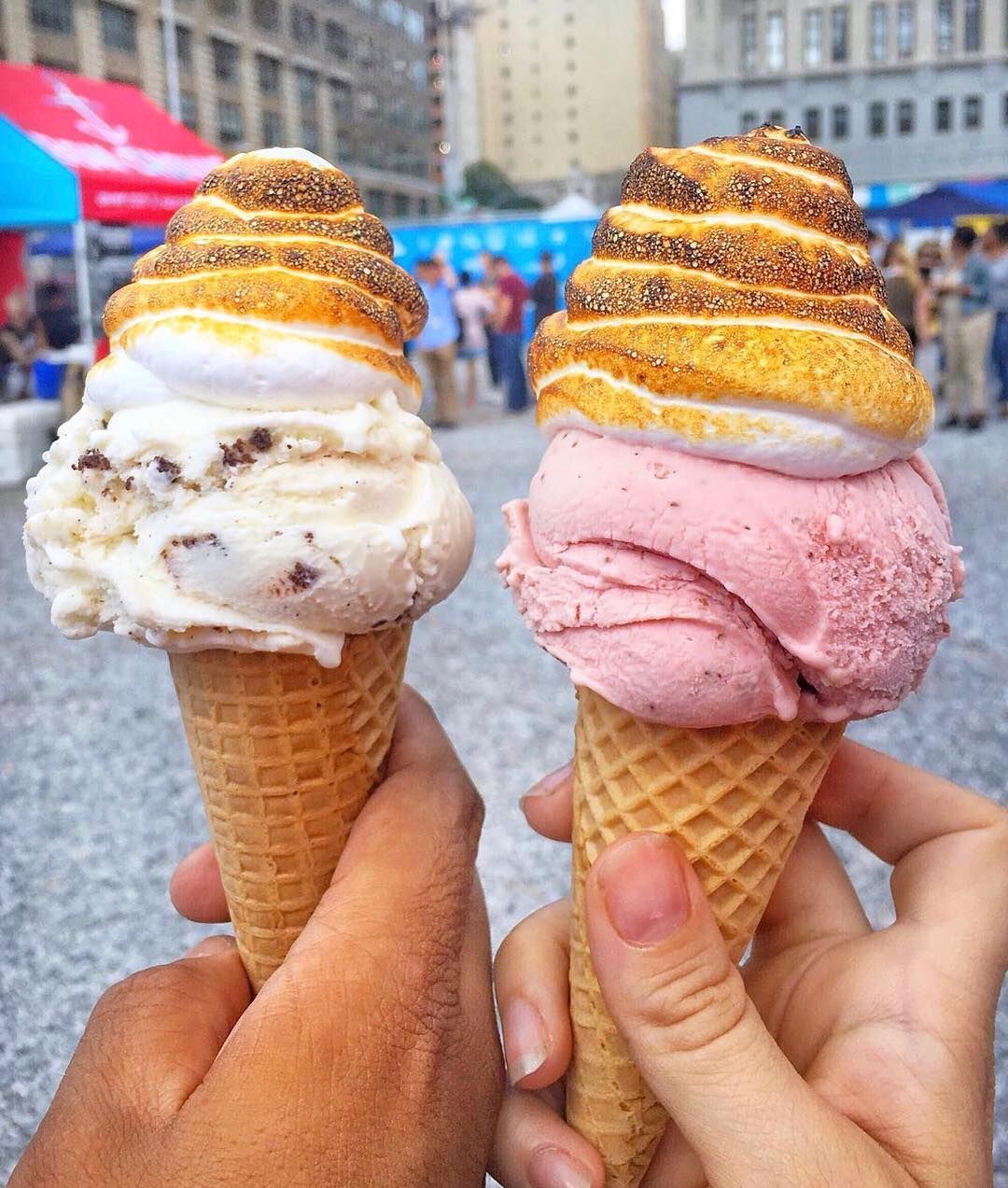 Bona Bona
Port Chester (Westchester County) and throughout NYC
Nick Di Bona (perhaps best known for his win on Food Network's Chopped), serves up creative, "chef-driven ice cream" at Madison Kitchen (in Larchmont). In October, Bona Bona is expected to open in Port Chester. Meanwhile you can get your ice cream fix from his traveling Bona Bona food truck that wanders throughout lower Westchester County and New York City. Original flavors include Rainbow Cookie, Holy Cannoli and Nutella S'mores (topped with a swirl of homemade marshmallow, torched to order).
Madison Kitchen
7 Madison Ave, Larchmont
(914) 732-3024
Bona Bona Ice Cream (October 2018)
10 Westchester Ave., Port Chester
---
Exotic Tastes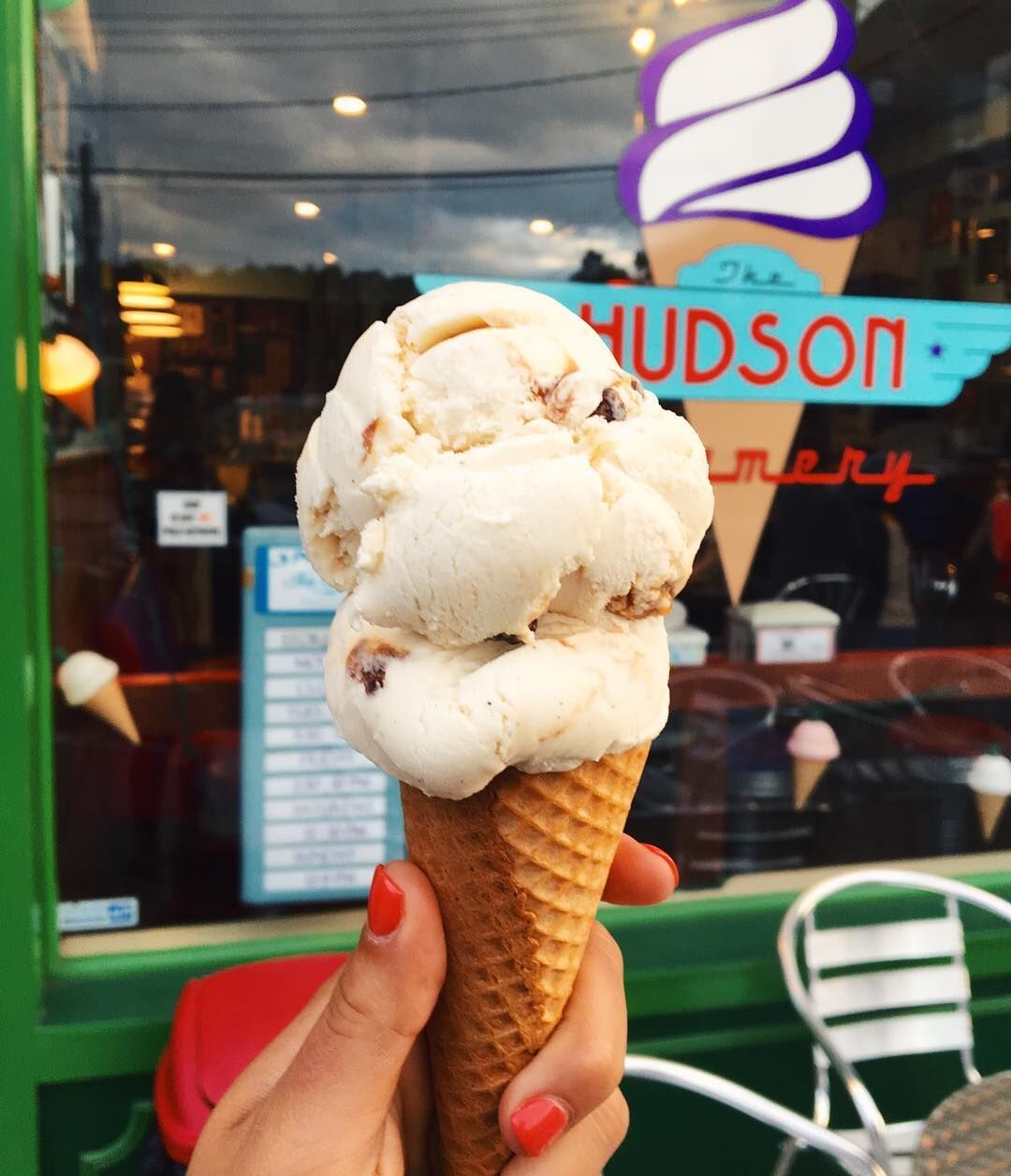 The Hudson Creamery
Peekskill (Westchester County)
This Peekskill ice cream shop offers hand-dipped servings of Jane's Ice Cream, the legendary Kingston maker that's been rolling out exotic, artisanal flavors like Chai Tea, Thai Peanut Coconut and Pomegranate Molasses for three decades. Signature sundaes include the Serafina (vanilla ice cream, espresso-infused balsamic, dark chocolate syrup, an amaretto cookie and fresh strawberries). There's soft ice cream too.
The Hudson Creamery
55 Hudson Ave, Peekskill
(914) 293-7811
---
Love that Dairy-free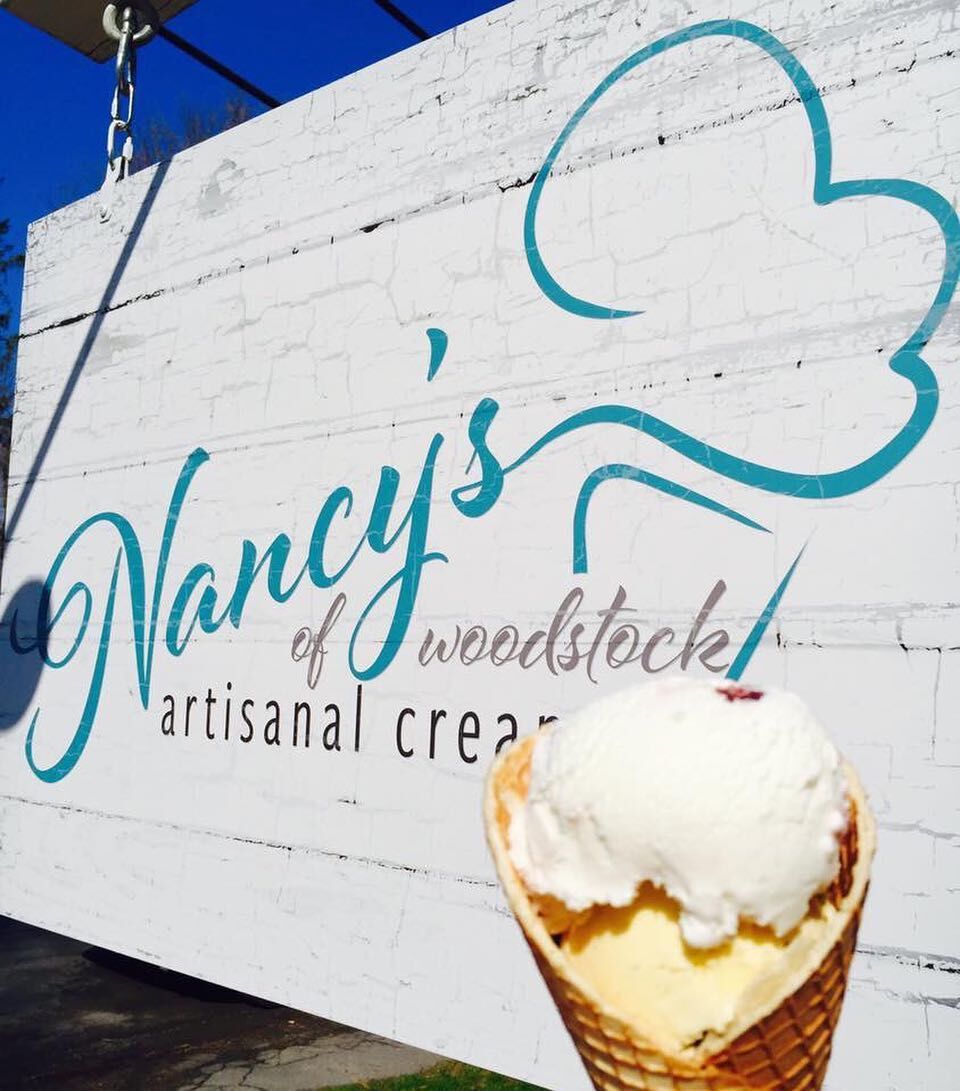 Nancy's of Woodstock Artisanal Creamery
Woodstock (Ulster County)
Drawing inspiration from their global travels, Kathy and Sam Spata have created a host of innovative flavors made with local ingredients for their ice cream. Flavors like: Sour Cream Cherry, Cream Cheese Carrot Cake and Stout ice cream. Where else but in Woodstock could you find traditional dairy ice cream along side vegan and dairy-free (coconut-based) options, including sundaes and shakes.
Nancy's of Woodstock Artisanal Creamery
105 Tinker Street, Woodstock
(845) 684-5329
---
Back to Basics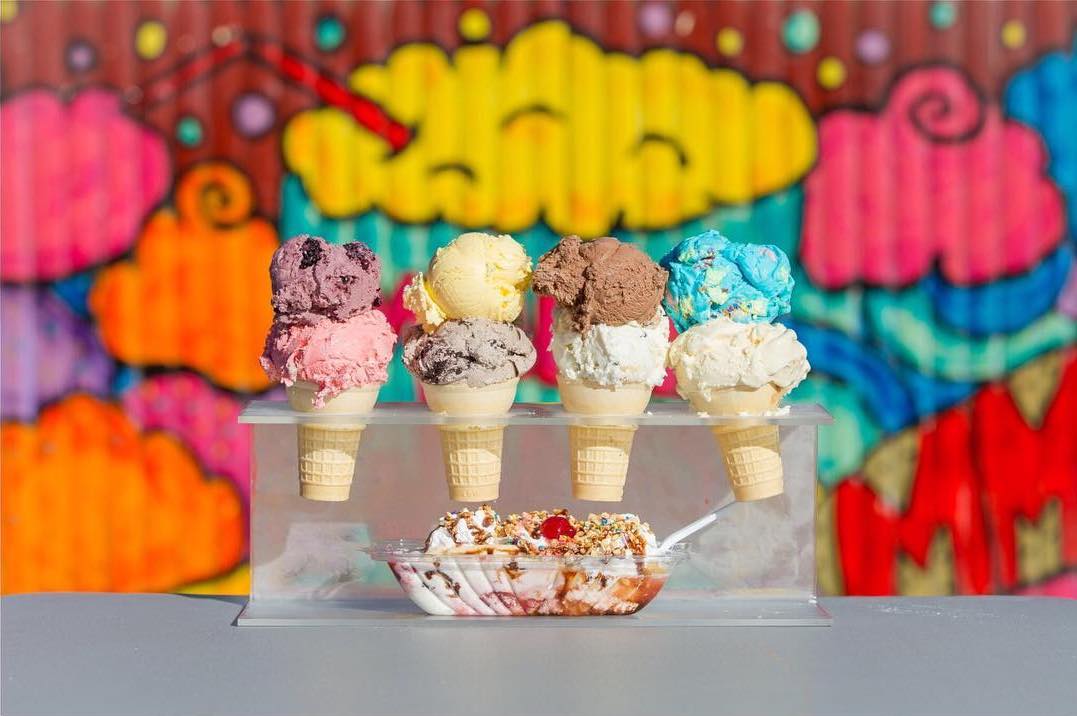 Mary Jane's Dairy Bar
Middlehope (Orange County)
Take a step back in time at this 1960s-era dairy bar, where seasonal flavors like apple pie and pumpkin share the menu with soft-serve sundaes, homemade brownies, and "chipwiches". The lines of Little Leaguers (and their parents) are a sure sign this is a favorite stop for locals after the game.
Mary Jane's Dairy Bar
5334 Route 9W, Newburgh
(845) 561-8450
---
Moove over Ben & Jerry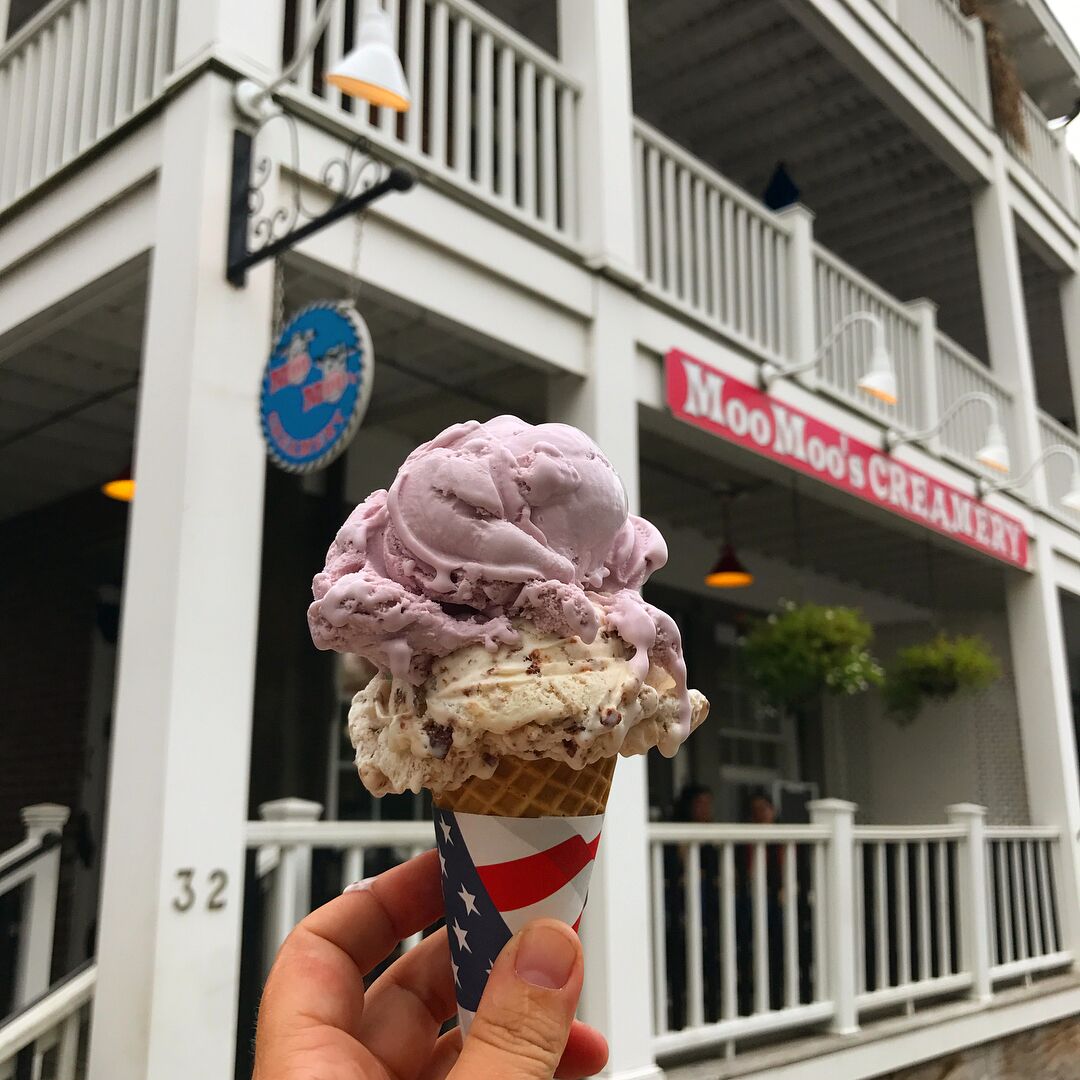 Moo Moo's Creamery
Cold Spring (Putnam County)
Embrace your inner kid at this Cold Spring ice cream parlor that offers more than 100 flavors (up to 16 available each day). Indulge in flavors like Cookie Dough, Nilla Nilla Wafer, and Cotton Candy. If that doesn't satisfy your nostalgic craving, feel free to call ahead—they'll create a custom flavor upon request.
Moo Moo's Creamery
32 West Street, Cold Spring
(845) 554-3MOO
---
Locally Sourced Flavor
Penny Lick Ice Cream
Hastings-on-Hudson (Westchester County)
This Hastings-on-Hudson ice cream shop features homemade custard-based ice cream, sorbet, push-pops and other creamy frozen treats, all made with fresh, local ingredients. That means seasonal flavors like blueberry jam, blackberry mint, and strawberry follow the berry harvest—and the delicious sugar plum sorbet is made with local fruit too.
Penny Lick Ice Cream
580 Warburton Ave, Hastings-On-Hudson
(914) 525-1580
---
Kid-Friendly Cones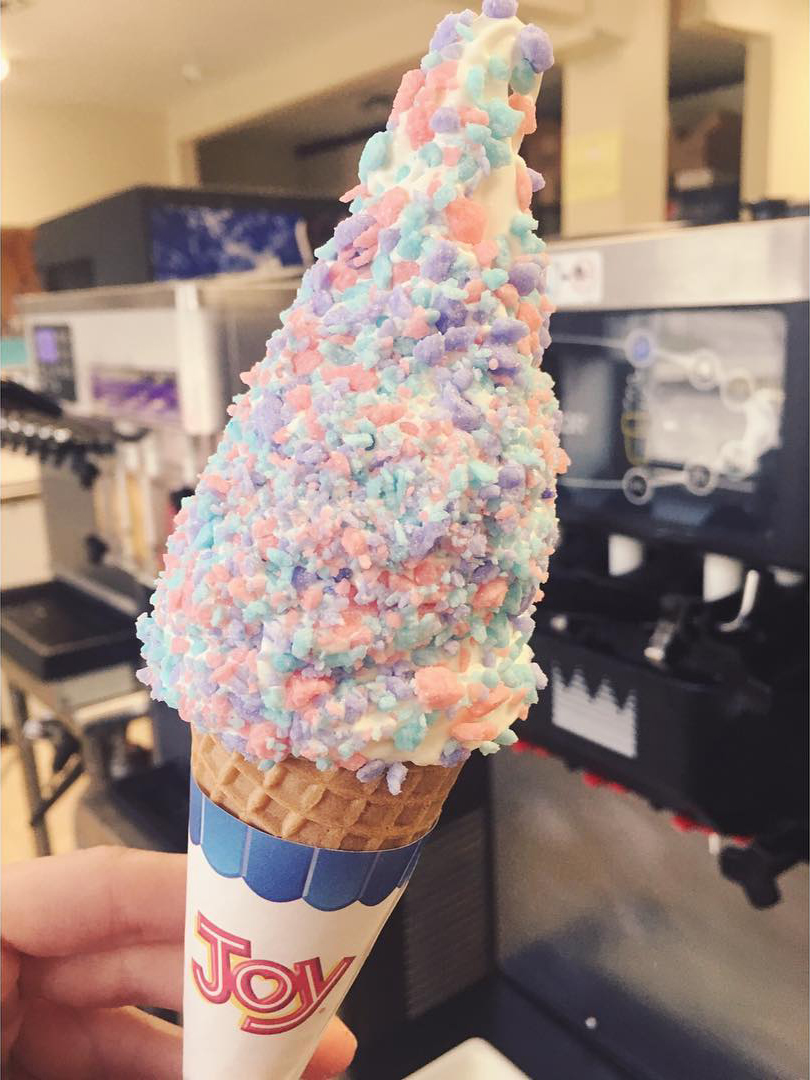 Ron's Ice Cream
Beacon (Dutchess County)
This corner ice cream stand in Beacon is a favorite among locals. Dishing out delicious Crowley soft serve and Hershey's hard ice cream with creative toppings like cotton candy crunch. Not surprisingly, the lines are long when school lets out.
Ron's Ice Cream
298 Fishkill Ave, Beacon
(845) 838-2028
---
Ice Cream for You & Fido (Staff Pick!)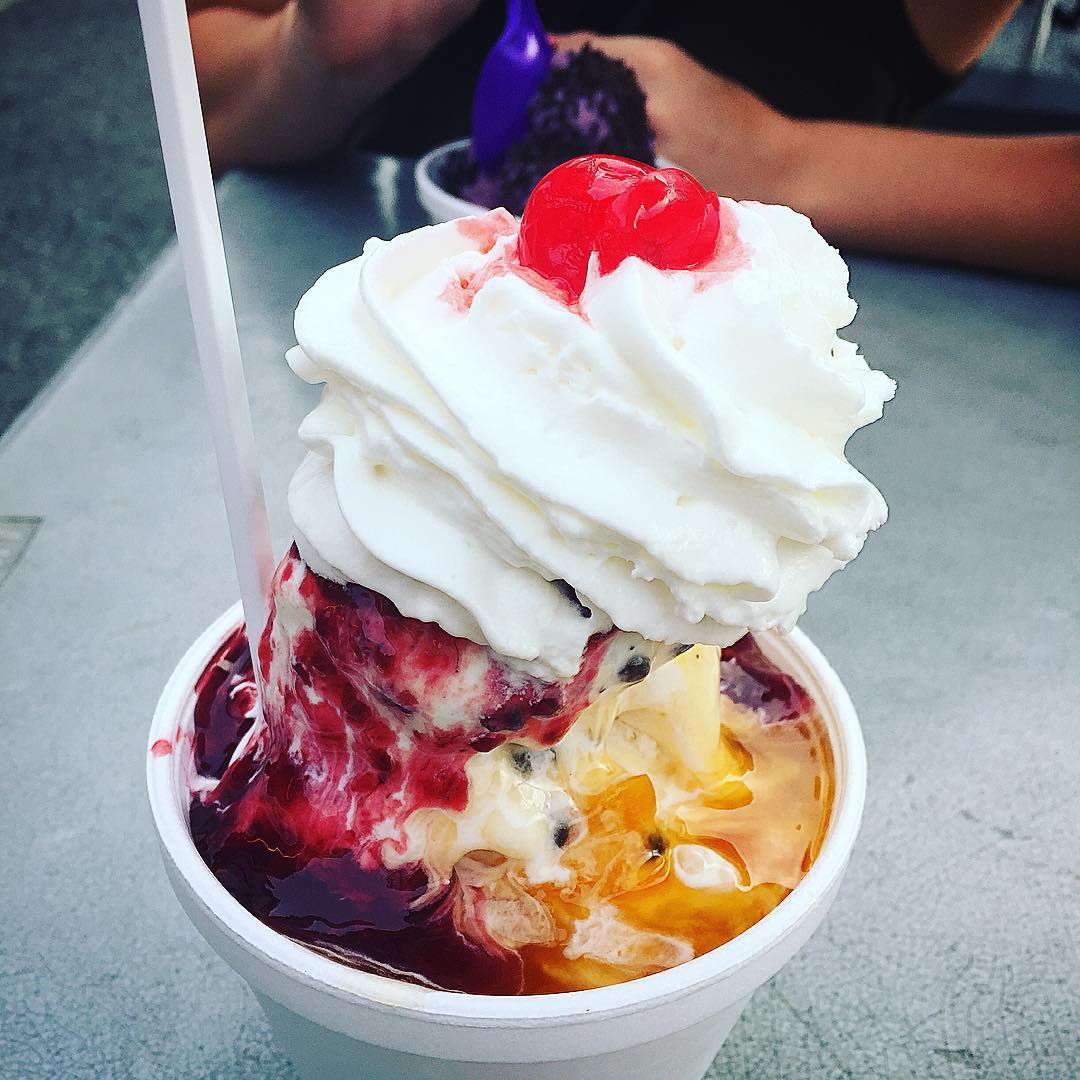 Village Creamery
Wappingers Falls (Dutchess County)
Located just off of Main Street in Wappingers Falls, the Village Creamery offers delicious soft serve and (western New York's) Perry's hard ice creams. Indulge in a Peach Melba sundae, or a thick mocha or banana shake, and indulge your favorite four-legged pal with an ice cream Dogwich.
Village Creamery
14 Mill St, Wappingers Falls
(845) 297-0306
---
Retro Licks (Staff Pick!)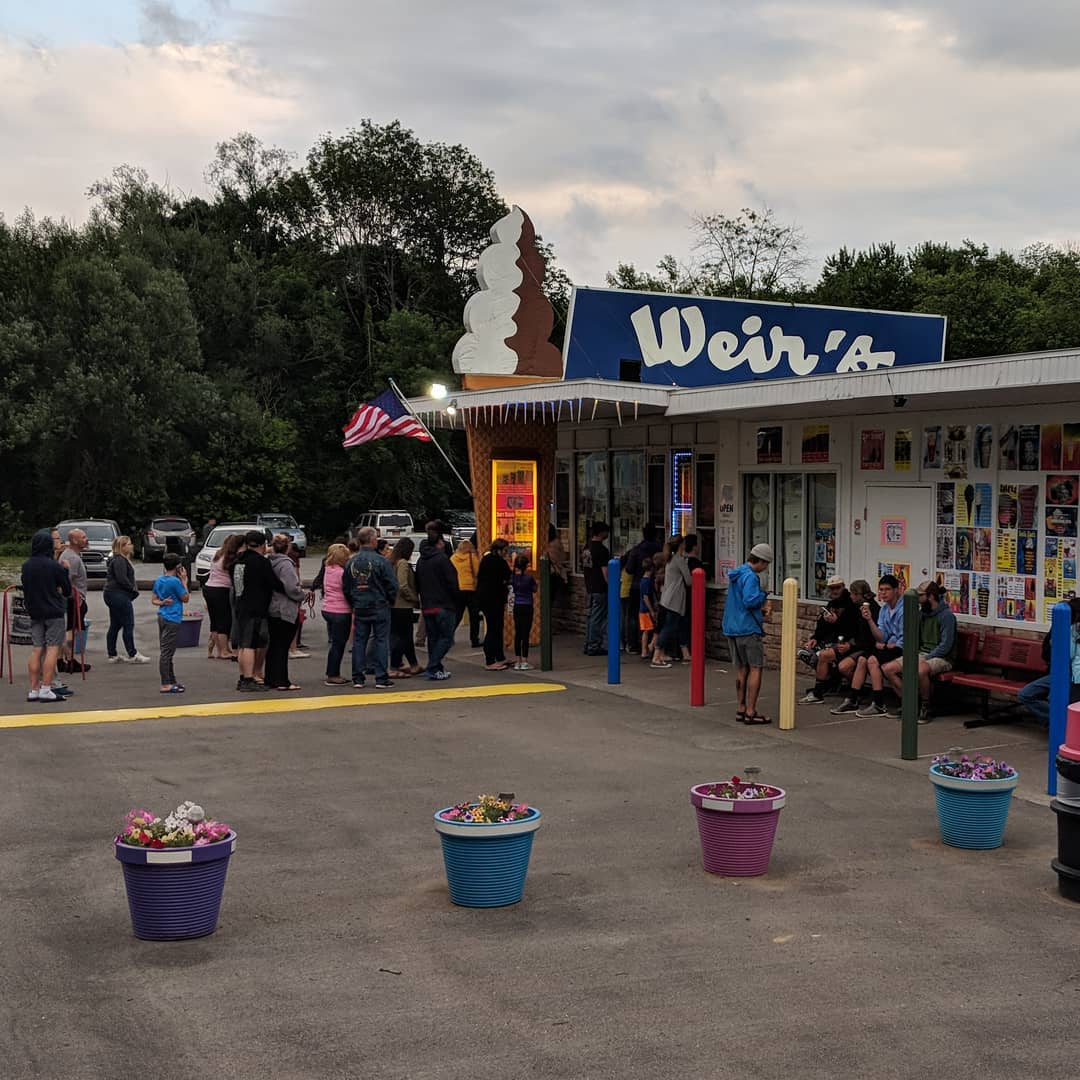 Weir's Ice Cream
Salisbury Mills (Orange County)
This old-school dairy bar offers homemade hard ice cream and soft-serve that will take you back in time. Serving a mix of classic and contemporary favorites like Grape Nuts, Rum Raisin, Kookie Monster and Cannoli ice cream, this landmark dairy bar is a one-stop fix for your cold, sweet cravings.
Weir's Ice Cream
2159 Rt 94, Salisbury Mills
(845) 496-4258
---
Farm Fresh Scoops (Staff Pick!)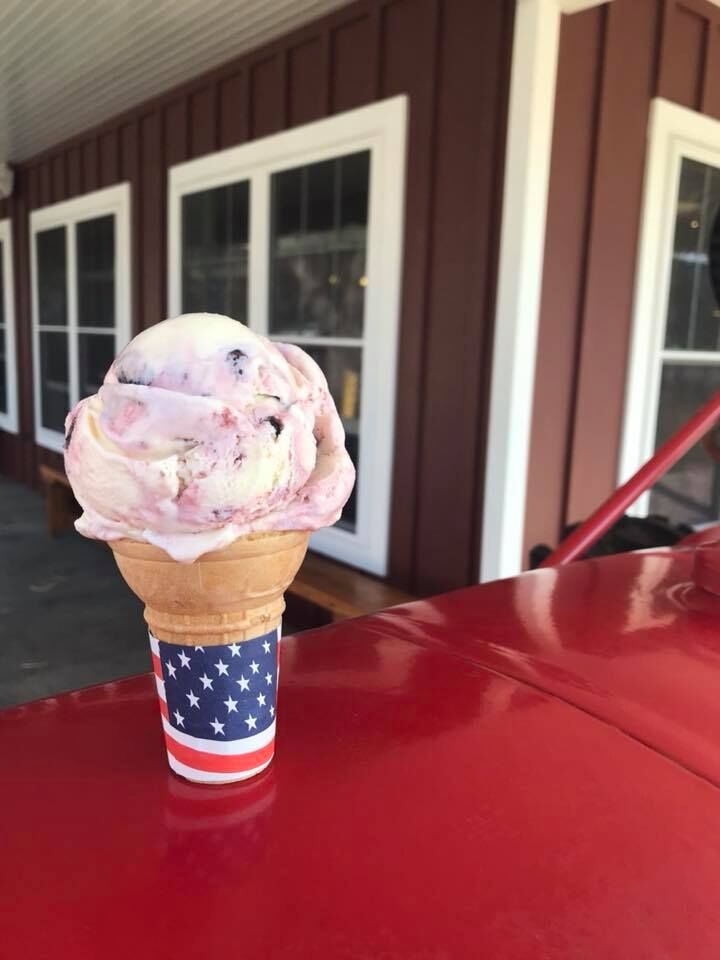 Zoe's Ice Cream Barn
Lagrangeville (Dutchess County)
The sign says "From cow to cone in three days!", so there's no doubt that this ice cream is fresh. Using only local, Hudson Valley Fresh dairy products to make their soft and hand-dipped ice cream, Zoe's features a rotating list of unique flavors like Lavender Honey, Lemon Meringue, Maple Walnut and Dulce De Leche.
Zoe's Ice Cream Barn
1181 Route 55, LaGrangeville
(845) 454-7108
---
A Whole Paleta of Different Flavors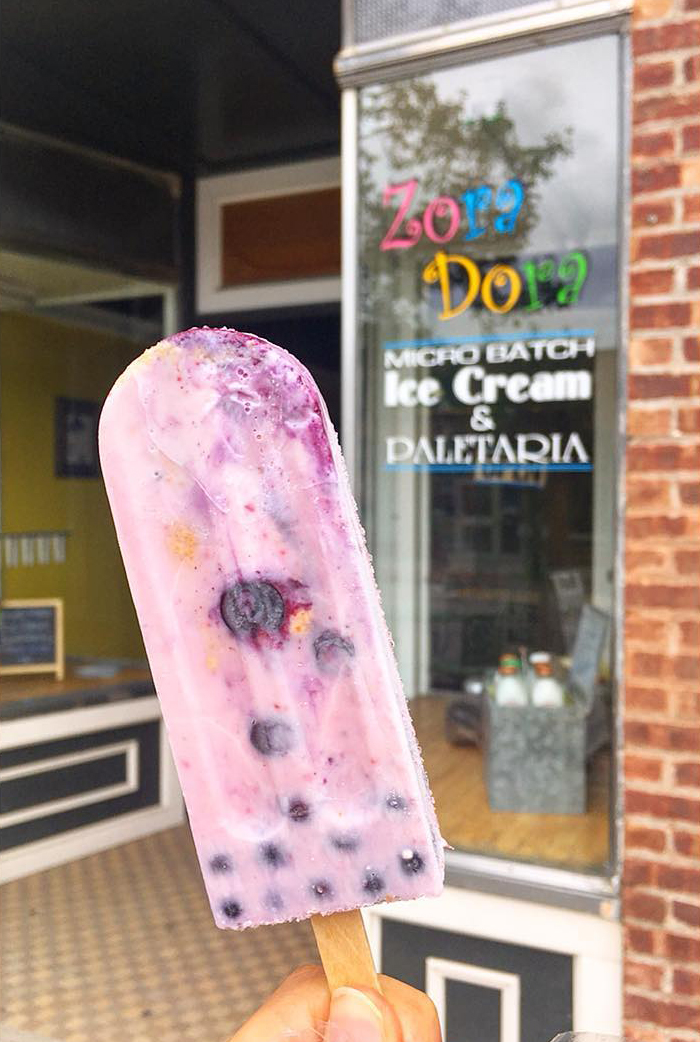 Zora Dora's Micro Batch Ice Cream and Paletaria
Beacon (Dutchess County)
Flavor is the theme at this Beacon ice cream and paleta (popsicle) shop. Bright Latin American-influenced tastes and fresh seasonal ingredients make for a lively list of paleta flavors like pineapple chili lime sea salt, sweet potato hazelnut praline and turmeric coconut. Homemade gluten-free ice cream sandwiches are also available.
Zora Dora's Micro Batch Ice Cream and Paletaria
201 Main St, Beacon
(646) 206-3982