WHILE MANY IN THE HUDSON VALLEY have been enjoying the boom in local craft beer, craft spirits and, of course, craft cider, subtle but no less significant changes are a foot on many levels of the region's wine landscape, as well. They're just not as dramatic or obvious—after all, there's only a single harvest of grapes each year compared to the multiple fermentations and distillations of beer and spirits.
One of the major reasons for the improvements in the regional wine scene has been experimentation with new grape varieties.
Both new and mature wine producers are helping to refocus attention on the region's wine industry. One third of the region's established wineries reportedly are expanding, and new ones start up each year. "Money," as Carlo DeVito, owner of Hudson-Chatham Winery and president of Hudson Valley Wine Country, puts it, "has driven the improvements."There is more money flowing into the region's wine industry than ever, DeVito claims, fueled by owners, vintners and investors with greater knowledge in both grape growing and wine making, as well as the most effective impetus of all—the community of winemakers themselves. Growers and winemakers are increasingly working together, DeVito says, helping each other, sharing in formation about successful techniques and potential pitfalls. In addition, producers regularly gather to blind taste wines, offering feedback and ideas about how to handle problematic batches. Winemaker and Milea Estate Vineyard co-owner Bruce Tripp calls it "cross pollination" among winemakers.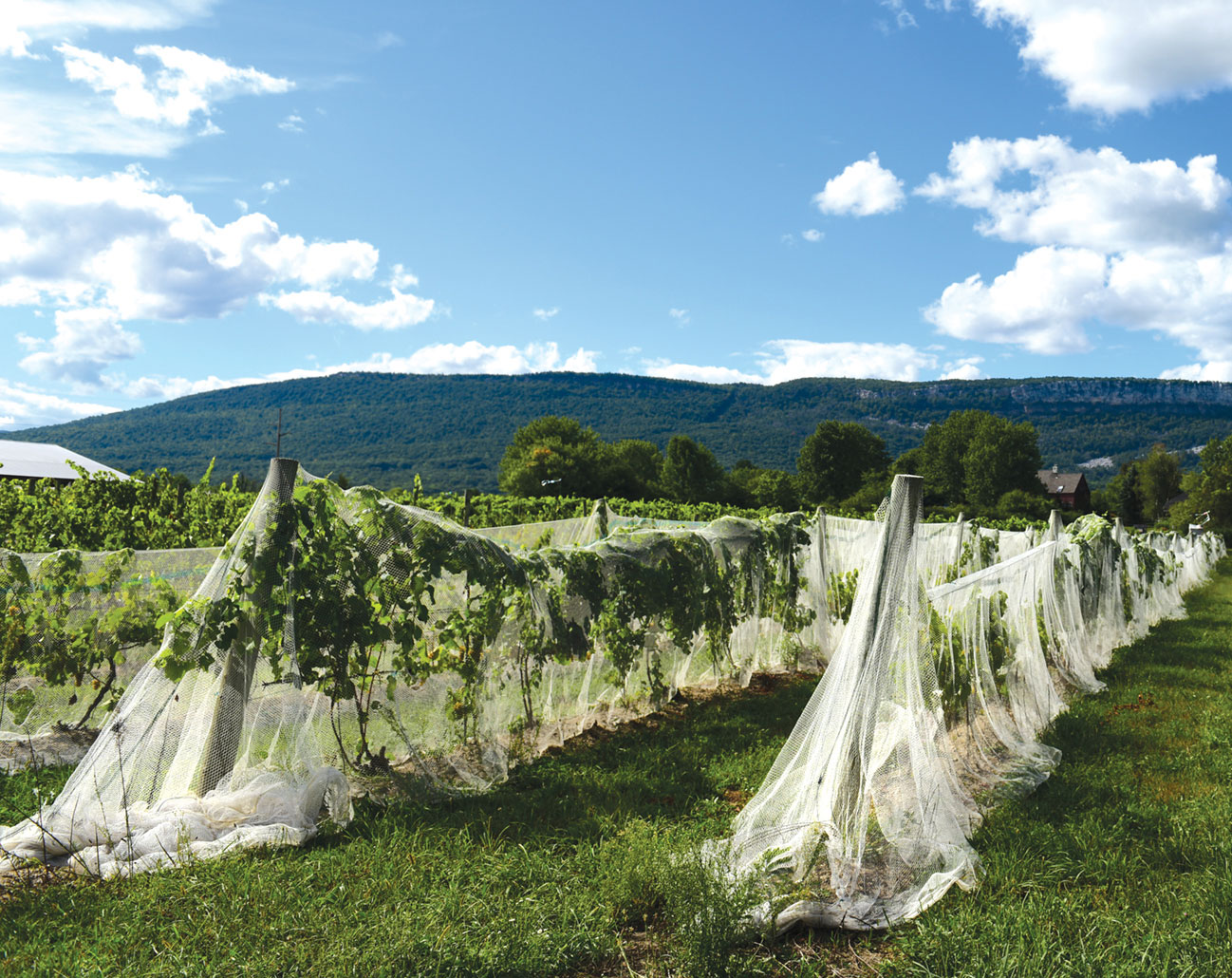 One of the major reasons for the improvements in the regional wine scene has been experimentation with new grape varieties. Michael Migliore, co-owner of Whitecliff Winery in Gardiner with his wife Yancey, has been working with plantings of Gamay on the winery property at the base of the Shawangunk Ridge since 1979. At first, yields at Whitecliff were so small the wines were simply kept as private stock, but experiments with various batches paid off. The Migliores found that Gamay, a grape known for making Beaujolais and some of the great Cru wines, such as Moulina Vent and Morgon, "was are liable producer, with good yields, good ripeness and tolerant of the weather, "Yancey notes. By the early 2000s, they had developed a significant, workable crop and released their first bottling. The wine was dynamic, with beautiful red-berried fruit, an elegant texture and just a hint of oak. Subsequent vintage shave continued this expression—the current release is reminiscent of a Cru Beaujolais, with red berries and earth packed a round a robust structure.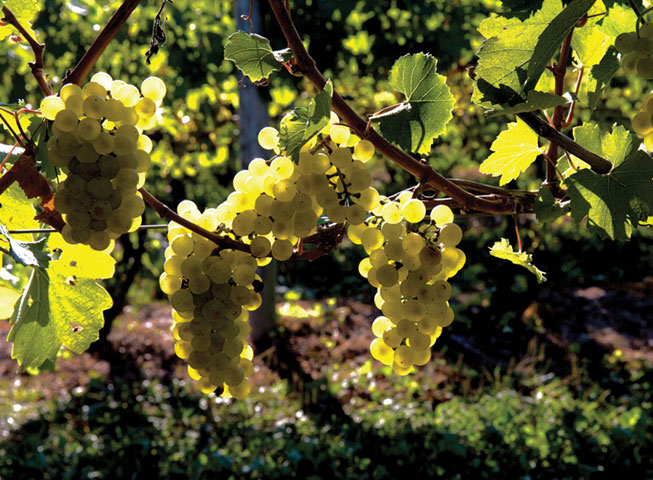 The Migliores also are physically expanding their plantings. Michael had managed a vineyard in Greendale, near Olana, south of Hudson (Columbia County), and he was convinced of the potential of this area. Despite the site's location, "It's warmer overall—the river has a big impact there," Yancey explains. "It's quite sloped and directly above the water, so the warm air rises into the site. "The Migliores planted a few acres, primarily Gamay—they report the new site seems promising and will yield its first crop next year. Gamay isn't the only new grape sprouting roots in the Hudson Valley. In 2013, Matt Spaccarelli, winemaker at Benmarl Winery, in Marlboro, planted a single acre of Albariño, a white grape best known in Galicia, Spain, and widely acknowledged for producing some of that country's best white wines. Spaccarelli's inspiration came from former consulting winemaker, Kristop Brown (now the winemaker at Glorie Farm Winery, also in Marlboro). Spaccarelli was impressed with the grape's resistance to moisture and humidity and its cold-hardy nature. The new planting spurred Spaccarelli to partner with Casey Erdmann to create Fjord Vineyards, where the focus is on "wild fermentation" and other experiments. "[At] Fjord, I have free reign," Spaccarelli explains, admitting his approach has "pluses and minuses." Nonetheless, he says he generally finds the wines "lighter and more dynamic, in a way." The 2015 Albariño inaugural release is a case in point—lively and fresh, it offers texture and depth, surprising attributes coming from such young vines.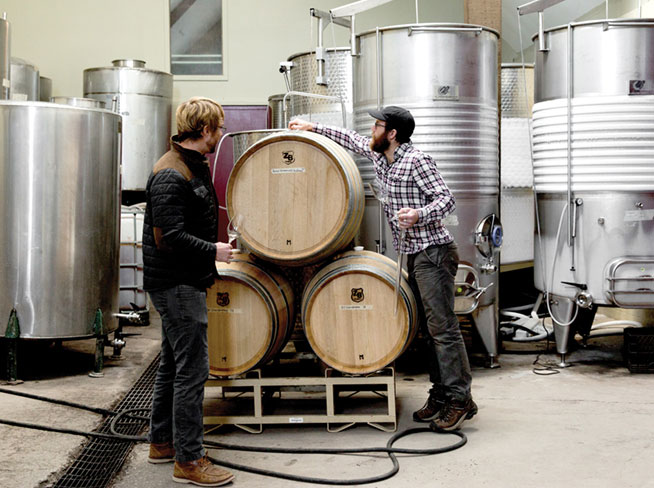 Another new addition to the region is Milea Estate Vineyard, in Staatsburg (Dutchess County). While Barry Milea has owned the property since the 1980s, the family only recently became interested in growing grapes. After planting a small vineyard about nine years ago, Milea, along with partners Ed Evans and seasoned winemaker Bruce Tripp, expanded the plantings. Among their first commercial release, in the fall of 2016, was a 2015 Chardonnay. It is fresh and clean, with a creamy texture but without the oak; a Riesling from the same vintage is drier, with just a hint of residual sugar, making it perfect for spicy dishes or a plate of local charcuterie. For many, the star of Milea's lineup is its Pinot Noir—bright, with clean cherry fruit, plenty of acidity and a mineral component that extends the finish.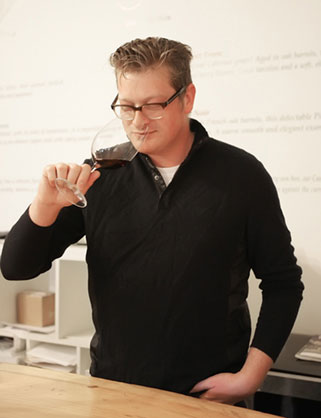 While these new wines and wineries may mark a shift in the regional wine lexicon, the Hudson Valley wine community recently saw the retirement of one of its pioneers. John Bruno, founder of Oak Summit Vineyard in Millbrook, was known for his meticulous work in the vineyard—his chardonnay and pinot noir inevitably were part of any discussion about the valley's best wines. Bruno's retirement, however, is just the end of a chapter, not the book: Some of the fruit from his vineyard now goes to Milea, and some to Tousey Winery, owned by Ben Peacock and his wife Kimberly Tousey, daughter of winery founder Ray Tousey. Tousey Winery's current Chardonnay offers a whiff of butterscotch while the palate remains true to the apple-y character of the grape; the pinot noir is both expressive of the grape and the region, with bright, cherry fruit and delicate mineral notes—a wine equally at home with rich fish as with roasted chicken or pork.
Wine lovers, certainly, now have even more reasons to drink local.
Hudson-Chatham Winery, in Ghent (Columbia County), is another operation that has quietly renewed its focus on quality. While many of the valley's newer wineries are working mainly with classic European grapes, Hudson-Chatham owners Dominique and Carlo DeVito are exploring more commonly planted hybrids. The couple credits amateur winemaker Steve Casscles as a significant contributor to their success. "We started working with Steve from the beginning—he gave us fruit but also advice on winemaking," Dominique recalls. Carlo eventually supplemented Casscles' Baco Noir vines with old vine she found in the Finger Lakes. The winery, a converted dairy farm, has found its footing—the Seyval Blanc, de Chaunac and Baco Noir vines all have performed well despite harsh winters.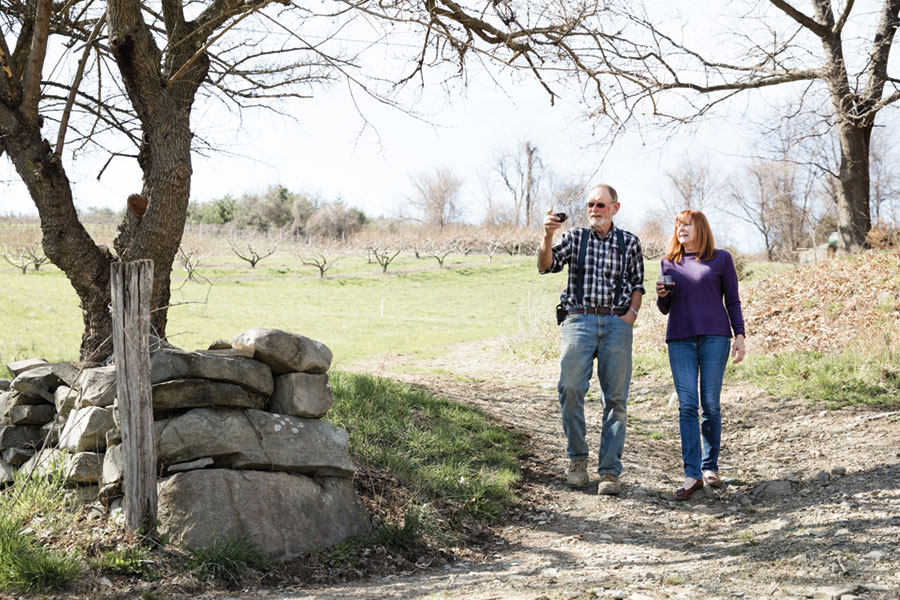 Hudson-Chatham's range of Baco Noir bottlings are expressive of all the grape offers, with subtle but distinct differences. The Estate Block 3, for example, shows delicate aromatics and texture, while the Reserve is more robust, offering more black fruit. The Old Vine Cuvée is a powerful, age-worthy expression. Other hybrids also have been successful, especially Chelois, which Carlo describes as having "lots of beautiful cherries—red cherries, bing cherries—and lots of bright acidity keeping it fresh."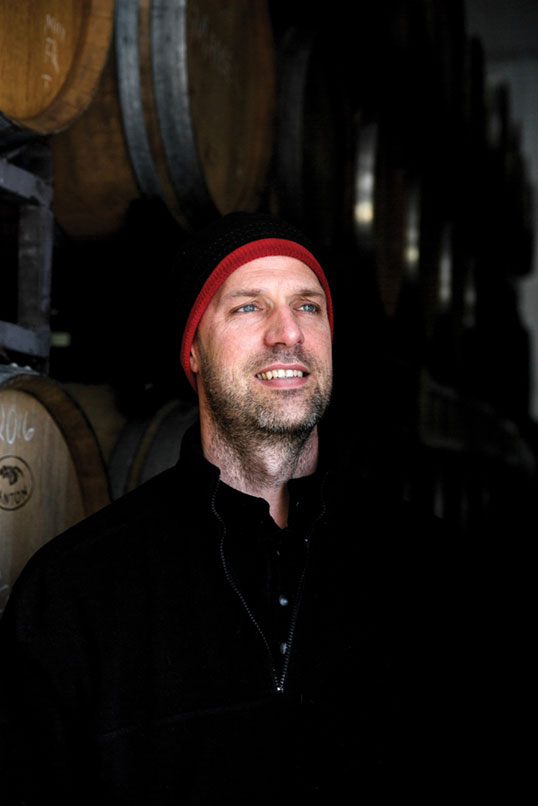 Is there a renaissance for Hudson Valley wine on the horizon? Well, with local producers fully committed to developing quality wines and continuing to push boundaries—working, for example, with grapes like Zweigelt and Blaufränkisch—it is clear that there has never been a better time to explore local wineries. And wine lovers, certainly, now have even more reasons to drink local.