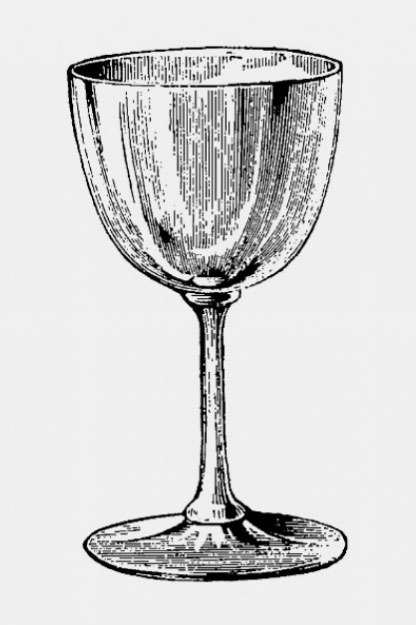 THANKSGIVING, CHANUKAH, KWANZAA, Christmas, New Year's Eve and Valentine's Day–there's no doubt about it, we're into the holiday season. If you're like me, sometimes you wish you could just hibernate from the day before Thanksgiving until the day after Valentine's Day, but then we'd go to sleep hungry and wake up broken-hearted. So, come on, get into it and celebrate these special days, unless you want to be labeled a curmudgeon or can do a really good rendition of Scrooge, curling your lip, intoning "Bah! Humbug!"
The big difference between the meals we enjoyed in our youth and those we enjoy as adults (aside from the harsh realization that out-of-season st ring beans in a sauce of canned cream of mushroom soup is no longer our culinary ne plus ultra) might have to do with the Adult Beverages, specifically the myriad of wines now available to grace our tables.
Thanksgiving, the quintessential American holiday, is just around the corner. In every city, town, village and hamlet of the United States, the melting pot that is America bubbles over in an idealistic celebration of the bounty we share together, whatever our native cultures or ethnic backgrounds may be. The classic Thanksgiving dinner of autumn squash soup, turkey, stuffing (called "dressing" in the South), sweet potatoes, glazed carrots and pumpkin pie is still an incredibly popular feast, though by no means the only menu that will be served on November 26. The contemporary Thanksgiving meal is sue to feature touches of the culinary cultures of the immigrants, old and new. In the most comprehensive sense, the foods we eat at Thanksgiving are, for many of us, a partial definition of what it means to be an American.
Thanksgiving wines, I think, should also celebrate America, so I will be serving only American wines at my table. The featured wine, as always, will be made from he only vinifera possibly native to the United States: Zinfandel. I'm not talking about white Zinfandel, a semi-sweet rosé version of the real thing, but deep, dark, inky purple Zinfandel, full of luscious fruit that will complement the sweet pan gravy of the turkey and the sausage in the stuffing, that will bring out the richness of the dark meat and drumstick, coat the white meat like a fruit sauce and create a subtle background to the sweet potatoes and carrots.
Zinfandel is now beginning to get the attention it deserves from wine lovers, but it's still a bargain, with many good wines available for under $10 (Fetzer, Sutter Home, Seghesio, Gallo Sonoma, Charles Krug, Mondavi/Woodbridge, among others). You can splurge and buy great Zin for $15 to $25 (Edizione Pennino from Francis Ford Coppola, Storybook Mountain, Green and Red, Rodney Strong "Old Vines," Benziger Family, Ravenswood, Martini "Monte Rosso," Monteviña "Terra d'Oro," and Ridge are just some that come to mind).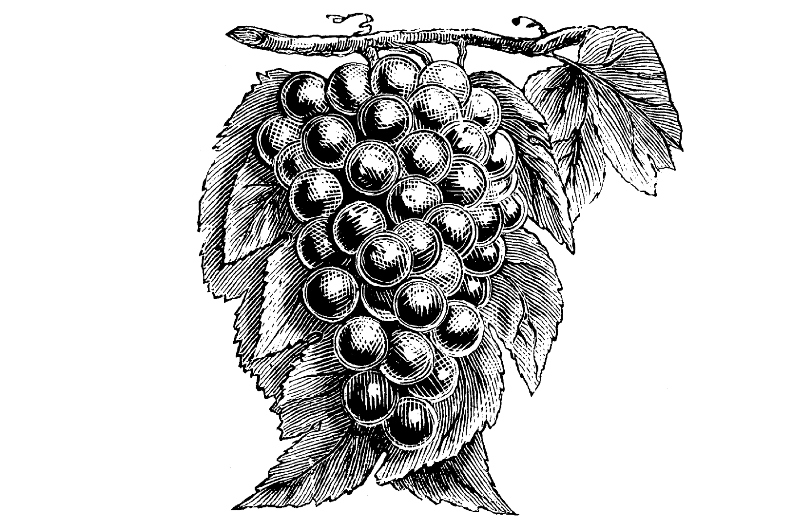 Remember also that Pinot Noir (a grape native to Burgundy, France) is a great match with the annual feast. Pinot Noir is the most versatile of all red wines, and with its astonishing fruit and complexity is made to order for Thanksgiving flavors. Great American Pinots include Sokol Blosser, Erath, Rex Hill, Eyrie, Domaine Drouhin and Adelsheim–all from Oregon. California contributes Acacia, Robert Sinskey, Robert Mondavi Reserve, Fetzer and Wild Horse, among others.
From our own Hudson Valley, try the excellent estate-bottled Pinot Noir Reserve from Millbrook Winery, made with care and skill by John Graziano. Expect to pay anywhere from $10 to $40 for Pinot Noir, with extra-good values in the $12 to $15 range.
For those who love white wine with their turkey, I'm going to suggest foregoing the standard "vanilla" wine–Chardonnay–and instead recommend American wines made from two lesser-known grapes: Gewürztraminer and Chenin Blanc. Picking these wines can be a bit tricky because their flavors can run the gamut from very dry to quite sweet; for Thanksgiving we're looking for the semi-dry to dry versions.
Gewürztraminer (the grape is native to Alsace, France) with its nose of honeysuckle, lilac and litchi, has a spicy flavor that will pick up seasonings in Thanksgiving dishes and refresh the palate. My favorite Gewürztraminer are Louis Martini from Sonoma and Navarro from Mendocino, both around $10 to $13. Fetzer makes a somewhat sweeter version, and at $6 to $7 it is the largest-selling Gewürz in the world. Finally, check out Lenz, a fine Gewürztraminer producer on the North Fork of Long Island.
​Chenin Blanc is a grape native to the Loire Valley in France, and the best dry Chenin Blancs in the United States are made by Chappelet and by Pine Ridge; both are widely available for about $10. Chenin Blanc is crisp and refreshing with sufficient body to work well with the myriad flavors of the Thanksgiving feast.
Chanukah would be an ideal time to serve kosher varietal wines. Believe me, I'm not talking about the Manischewitz and Mogen David jug wines of yore, but some excellent wines at affordable prices. High-quality white and red kosher wines are made in California–Weinstock, Hagafen and Baron Herzog are just three producers. From France, there's dry Riesling and Gewürztraminer wines from Alsace, and powerful reds from a small Edmond Rothschild property in the Haut-Médoc district of Bordeaux. Sparkling Asti from Piemonte, Italy, is a sweet treat for dessert.
Of course, Israel produces kosher wines, and the Merlot and Cabernet Sauvignon reds and méthode champenoise sparklers from the Yarden winery are delicious, as are the whites, especially Sauvignon Blanc and Chardonnay, from Galil winery. (The winemakers at the best of Israel's wineries are trained in the enology program at the University of California at Davis, by the way.)
Christmas traditionally is a highly religious holiday, but for good or ill it is celebrated today in the most secular way. Of course, intimate, family-oriented Christmas Eve suppers and Christmas-day dinners are enhanced by special wines, and they provide a perfect opportunity to plan a sumptuous multi-course dinner with distinguished wines chosen for each course. It's the perfect time to break out those special bottles you've been saving: the boutique California Cabernet Sauvignon; the killer Zinfandel; a big bottle of Bordeaux; an elegant Burgundy; that one bottle of Brunello di Montalcino or Barolo you've been stewarding for 20 years; that New Zealand Sauvignon Blanc, or that single-vineyard Australian Chardonnay. And perhaps now is the time to enjoy that Rioja Gran Reserva that nobody (but you) knew you had in the cellar. Who better to taste these gems with than those who mean the most to you?
Remember that moderation is the key to enjoying wine, especially if you have to drive. After all, you don't want to have to mutter to your host after dinner (or to the state police at a DWI checkpoint), "Forgive me, for I have Zinned."
New Year's Eve calls for true Champagne and high-quality sparkling wines from the United States, Cava from Spain, and other producers of good bubbly. Enjoying elegant sparkling wines (and assiduously avoiding cheap sparklers) is a way to assure that you are celebrating with joie de vivre and discriminating taste. The good news about Champagne–the real deal from Champagne, France–for under $30, and excellent méthode champenoise bubbly for $7 to $15.
Look for fine spaklers produced in California (my personal favorites: Roederer Estate Brut from Mendocino, Iron Horse Brut Rosé from Sonoma's Green Valley, and Domaine Chandon Blanc de Noirs from the Napa Valley), Washington State (Domaine Ste. Michelle, probably America's best value at under $10), Oregon (Argyle Brut is fantastic), New York State's Finger Lakes (Château Frank and Glenora Brut, as well as Hermann Wiemer sparkling Dry Riesling) and even New Mexico (Gruet Brut and Blanc de Blancs).
I love many of the Spanish Cavas I have tasted, made by the méthode champenoise from Macabeo, Xarel-lo and Parellada grapes. Personal favorites include Paul Cheneau Blanc de Blancs, Summaroca Brut, Segura Viudas Brut Natur, and especially Lopart Brut. Cava starts at about $5 and peaks at $20.
Valentine's Day is the most romantic day of the year, and several wines seem to be designed just for a lover's celebration of heart, body, mind and soul. Naturally, France, the country that is trés romantique, takes the lead in Love Wine. From Bordeaux: Château Calon-Segur, a big red wine, has a big red heart on the label, while one of the crus of Beaujolais–Saqint-Amour–visits us as the Saint of Love. From Alsace: Hugel is the producer of "Cuveé Les Amours" Pinot Blanc, a luscious, sensual white wine. From Burgundy's Côte de Nuits comes an expensive, elegant premier cru (first growth) Pinot Noir-based wine, Chambolle-Musigny "Les Amoureuses."
The sexiest wine for Valentine's Day might just be from California. If you and your significant other are old enough–or soiphisticated enough–to remember America's eternal goddess of love, try Marilyn Merlot, complete with an estate-approved provocative photo of La Monroe right on the label.
Whatever you and your loved ones eat and drink as you celebrate the holidays, remember that moderation is the key to enjoying wine, especially if you have to drive. After all, you don't want to have to mutter to your host after dinner (or to the state police at a DWI checkpoint), "Forgive me, for I have Zinned."
---
Steven Kolpan is Professor of Wine Studies and Gastronomy at The Culinary Institute of America, and is the author of Niebaum-Coppola: A Sense of Place, published by Routledge. He is the co-author of Exploring Wine: The Culinary Institute of America's Complete Guide to Wines of the World.