THIS IS THE TIME OF YEAR for those large and small gatherings with family and friends that happen all too infrequently much of the rest of the year. One traditional and hospitable way to begin these celebrations is with a few sips of a flavorful tipple, and the holidays offer opportunities to create distinctive, memorable drink experiences for guests. Whether a large party or intimate family gathering, holiday celebrations are an ideal time to experiment with new and local beverages. Not only will your guests be intrigued by the discoveries, they'll be delighted by the flavors and versatility.
Sparkling wine always is welcome for celebrations, especially during the winter holidays. Clinton Vineyards (Clinton Corners) pioneered Hudson Valley sparkling wine in 1981 when Ben Feder, who founded the winery in 1976, bottled a mere 200 cases of his first version.
Feder focused on Seyval Blanc, a French hybrid grape ideal for this region due to its early ripening and ability to produce and sustain in cooler climates. Feder had envisioned a vineyard estate similar to those he experienced in Europe, and, following the European sensibility, he created sparkling wines using the traditional méthode champenoise, which involves a secondary fermentation in the bottle, creating delicate bubbles and layers of toasty, yeasty, brioche-like character. Though Feder died in 2009, his vision is carried on by his wife, Phyllis, who still produces a few sparkling options based on Seyval Blanc, including the light, fruitful Seyval Naturel and the robust Jubilee. Baldwin Vineyards (Pine Bush), Benmarl Winery (Marlboro) and Whitecliff Vineyards (Gardiner) offer particularly clean, crisp sparklers.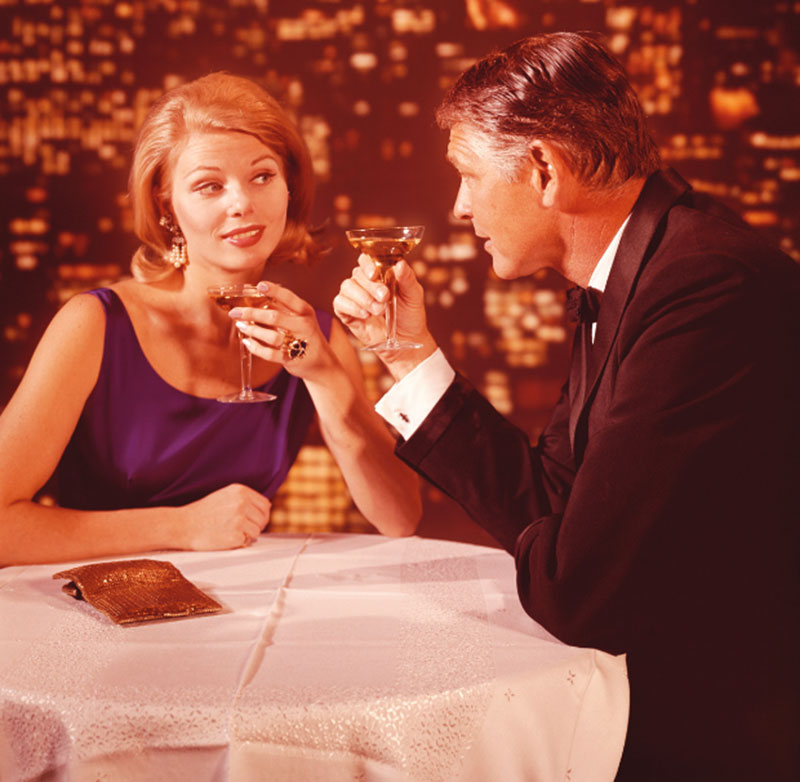 While sparkling wines may be enjoyed by themselves or paired with a range of food, one of the more celebratory ways to use them is in mixed drinks. One classic example is the Kir Royale—an ounce or so of cassis mixed in a glass of Champagne (technically it's a Kir Pétillant when mixed with sparkling wine)—a simple but tasteful way to greet guests and invite a convivial mood. Cassis, layered with the rich flavor of black currants, returned to local production about 12 years ago when the ban on domestic growing of the berries was lifted. The lovely sweetness never overwhelms the palate, in part due to the cutting acidity. A growing number of Hudson Valley wineries, including Clinton Vineyards, Tousey Winery, Glorie Farm Winery, Hudson Chatham Winery and Warwick Valley Winery & Distillery, among others, currently produce cassis.
While the pleasures of sparkling wine certainly aren't limited to the cold-weather holidays, some other beverages have become identified with seasonal special occasions. Krupnikas, a centuries-old, honey-based spirit with Lithuanian origins (also known as krupnik in nearby Poland), is flavored with a complex recipe of herbs and spices. "People would make it even before the holidays—in September or October, when you could cook with the windows open. It would only come out [for] an important event," says Kestutis J. Katinas, founder/owner of KAS Spirits in Mahopac. Though typically thought of as a wintertime specialty, krupnikas also is served at spring weddings and other special celebrations.
The process of making krupnikas is relatively simple—spices and fruit rind are simmered in water; honey and grain-neutral spirits are added; the liquid is cooled, and then rested to complete the infusion of the flavors, filtered and bottled. The exact recipe for any given krupnikas, however, is individual and proprietary.
Katinas has been familiar with krupnikas since he was a teenager. After being laid off from his job at Con Edison, he sold his house in the Catskills and founded KAS Spirits, with the goal of scaling his family recipe for krupnikas to commercial proportions. He hand-labeled the first bottle of KAS Krupnikas in 2014.
Like many northern- and eastern-European ethnic drinks, krupnikas has a reputation as being sweet but powerfully strong. KAS's version is smooth and refined, with abundant baking spice notes and a long, balanced finish—warming and comforting without being overwhelming. The spirit traditionally is served as a shot, but mixologists have discovered this old-time spirit creates interesting modern twists on everything from a French 75 to a Negroni, or even a sophisticated Boulevardier.
Krupnikas has applications even beyond beverages. "We put it in peach pie—with all the extra spices, it just brings the flavors out tremendously," Katinas extolls. "One of our neighbors made a glaze for ham; someone else made crème brûlée with it."
Basically heated wine infused with spices and fortified with spirit, glögg, a Nordic concoction, often is associated with winter holidays. Traditionally, though, glögg isn't just a "holiday thing" in Nordic countries; it's commonly served whenever family and friends gather, explains Hetta Glögg's Darren M. Davidowich. "You have it on the stove or in the crockpot—as people come in the door, you'd hand them a small mug of it," Davidowich notes.
Davidowich founded Hetta ("heat") in 2013; the company's glögg is based on a family recipe, a mixture of herbs and spices that imbues the product with its distinctive aroma and flavor.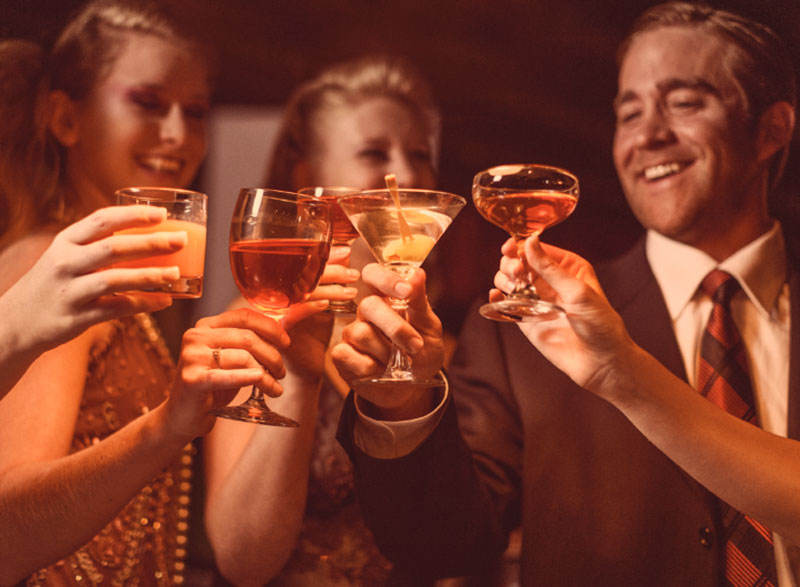 Classic glögg is served piping hot in two-ounce portions (periodically refreshed). Like krupnikas, glögg is versatile enough to be used in mixed drinks as well. At The Corner, the restaurant inside the recently refurbished and stylishly appointed Hotel Tivoli, glögg is served both ways: When guests arrive on a cold night, they are offered a shot "right when they come in," according to Assistant General Manager Janett Pabon; the restaurant also has incorporated glögg into a bourbon-based cocktail with equally warming properties.
Beer cocktails are a light, enjoyable, lower-alcohol alternative to the over-indulgence that is often the norm during the holidays. As the historically literate Paul Maloney at Kingston's Stockade Tavern notes, "Even a stout is typically low in alcohol," compared to the higher abv of spirit-based drinks. For this barkeep, beer cocktails open a light and refreshing realm of possibilities.
Maloney's Pilsner Punch, for example, is a bright, refreshing drink that, due to its carbonation, is appropriate as an aperitif. Maloney prefers Helga Pilsner, a beer from Kingston's Keegan Ales named for the Helga hops that give it an aromatic, spicy profile—in the cocktail, these notes mingle with fresh fruit elements to create a highly drinkable beverage.
For something a bit weightier, Maloney suggests a Stout Flip cocktail. "Flip" cocktails are known for rich flavors and creamy texture—the richness of the stout plays off the depth of the bourbon while crème de cacao elevates the chocolate notes of the beer. A full-flavored concoction, it's satisfying and perfect with a rich holiday meal, or even as an after-dinner drink.