Whether you want to learn about sustainable farming, pick a bouquet of flowers, or sample excellent local fare, you'll truly enjoy a visit to this gem in Goshen.
Pulling into the driveway of All One One All Farm (AOOA)—the name of which is not only inspired by the famed Three Musketeers line, but also describes the farm's philosophy to "enrich the local community together"—is like entering a secret garden that only a lucky few know about. A rustic red barn built in 1805 beckons guests to enter and peruse the freshly baked bread, muffins, and tea cakes, or grab a bunch of carrots or kale that were plucked from the farm's 14 acres. A seasonal menu of salads, sandwiches, and heartier fare like coq au vin are also available for those who want to sit and stay awhile.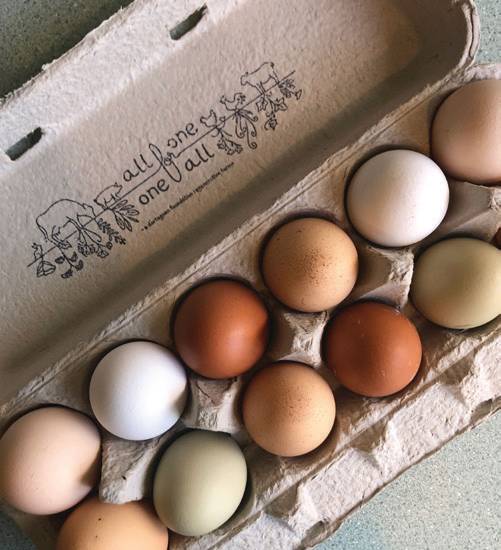 And you most definitely should stay. The vision of mother and daughter team Ariane and Alix Daguin, AOOA is the latest iteration of Ariane's long career dedicated to getting people to care about where their food comes from. (In 1985, she founded D'Artagnan, a food company that was at the forefront of providing sustainably sourced, humanely farmed meat, poultry, and seafood to consumers.) Two years ago, the duo purchased the property in Goshen—which also includes a farmhouse that dates to 1855, where Alix now resides—and turned it into a regenerative silvopasture farm. This involves using livestock, trees, and shrubs to maintain the integrity of the soil and support biodiversity. "Farming can be a tool to ameliorate our planet," says Alix, a former San Francisco-based architect who now does everything from harvesting honey to planting produce to milking. "We're setting up a framework where the farm isn't just good for us, but good for the planet."
In addition to sampling delicious food and fresh produce, visitors to AOOA can tour the farm and learn more about their agricultural practices, pick a bouquet of fall flowers like calendula, zinnias, lilies, and more in their U-pick fields (there's a suggested donation of $1 per substantial stem) or take workshops on fermenting, beekeeping, or tea tasting (they grow tea and tisane leaves).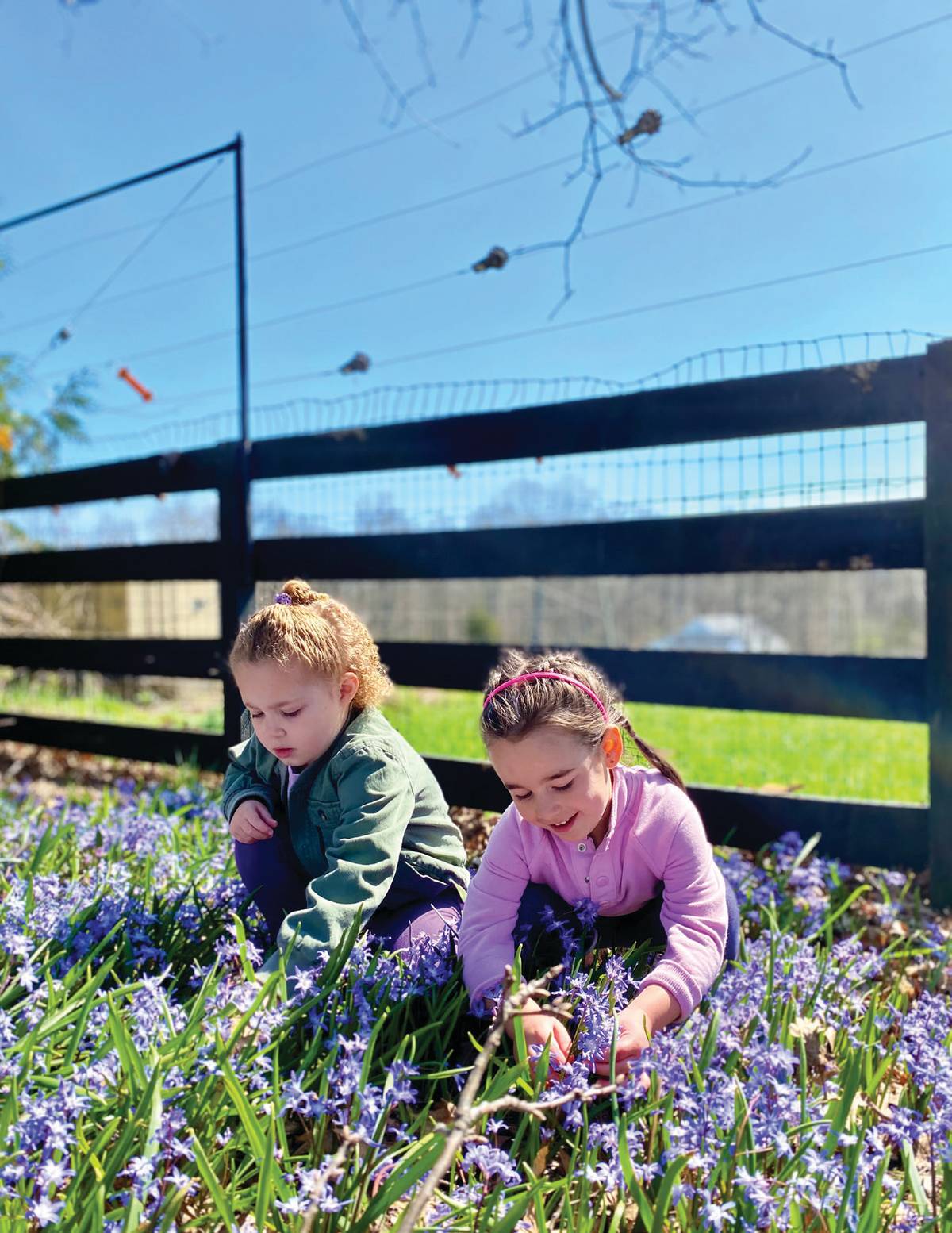 Beginning October 1, AOOA will offer heritage breed bourbon red turkeys to pre-order for your Thanksgiving table. (Pick-up is one week before Turkey Day.) A plan to open a full-scale farm-to-table restaurant (that also serves small-batch spirits) is in the works. "We want the people who come here to leave with a sense of community, a greater connection to the land, and be inspired to participate in the movement toward using agriculture for good," says Alix. "The more people understand where their food comes from and how it's processed, the better decisions they can make."
AOOA Farm
221 Craigville Road, Goshen
alloneoneall.com \ @aooafarm
Fridays–Sundays until November 20
10 a.m.–5 p.m.
---
Related: Where to Buy Heritage Breed and Pasture-Raised Turkeys in the Hudson Valley