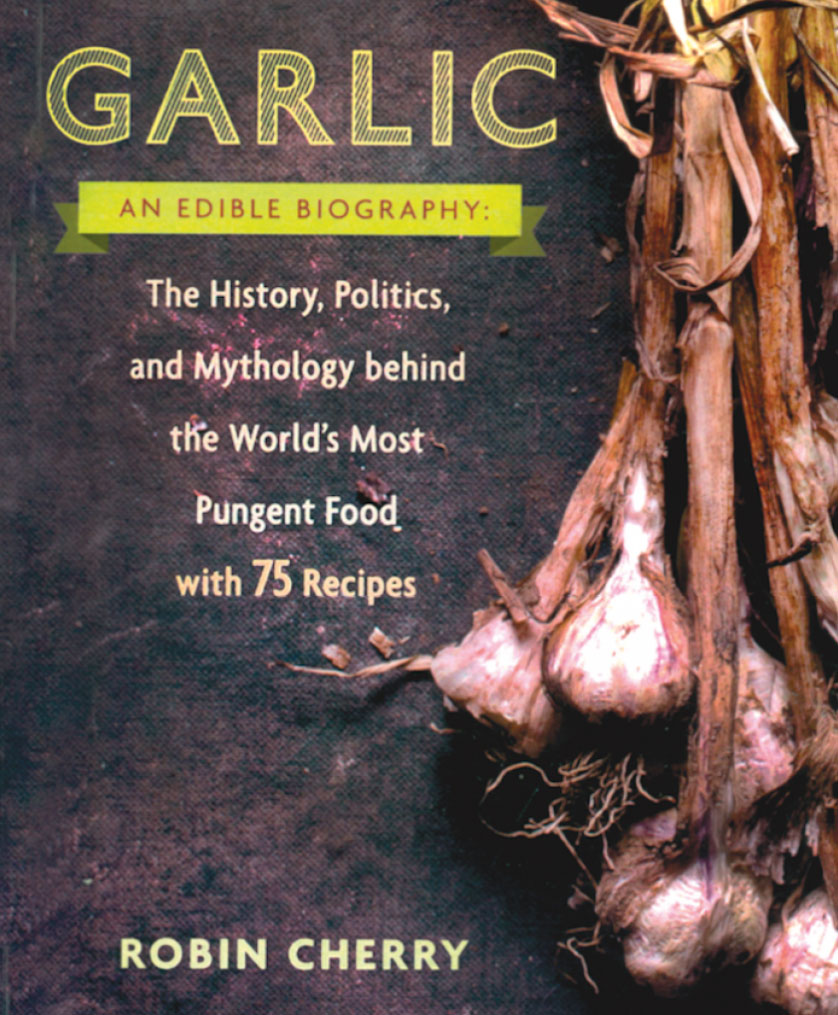 SOME FOODS HAVE ENOUGH PERSONALITY to garner equivocal fame of any living celebrity. In her new book, Garlic, An Edible Biography: The History, Politics, and Mythology behind the World's Most Pungent Food (Shambhala, 2014; $16.95 paperback), Robin Cherry calls the pungent allium the "Lord Byron of produce" and showcases garlic as a savory magnate of historical acclaim. Cherry traces garlic's history as far back as 3,400 BC, detailing its ancient medicinal uses and its current (not insignificant) presence in cutting-edge scientific research. Vampires notwithstanding, politics and mythology are key players in this rich and fascinating history. The second half of the book is a recipe page-turner of dishes from around the world that give credence to a claim made in the book: "Other foods may have fans, garlic has lovers."
As a travel writer, Cherry is familiar with the locales featured in Garlic, including India, China, the Middle East, Russia, Europe, and Gilroy, California. She graces her stories with personal experiences, from descriptions of cooking garlic in her mother's kitchen (her mother idolized Julia Child's frequent use of garlic) to her tricky (but successful) ploy to keep rose-tinted heads of garlic from an Israeli kibbutz out of the hands of U.S. customs.
A frequent contributor to The Valley Table, Cherry also authored Catalog: The Illustrated History of Mail Order Shopping (Princeton Architectural Press, 2008; $35 hardcover). She is the former publisher of Organic Style books and has written for The Atlantic, Travel + Leisure, Dwell, Salon and many other publications and websites.