The Tall Tails collection features four cider wines that pay homage to folklore ranging from Rip Van Winkle to Sleepy Hollow.
Move over, Crisp Apple. Angry Orchard just dropped a new cider collection that's far from your standard crushable can. Dubbed Tall Tails, the ciders are an innovative take on the canned cocktail trend that's been hot stuff in the craft beverage scene since the pandemic.
So what are the Tall Tails all about? To start, the collection features four unique beverages that drink like cocktails but are technically categorized as cider wine. While they all use cider as a base, they each feature different ciders crafted by the Cider House in Walden. Furthermore, they're all aged in different barrels to invoke unique flavors and tasting notes.
As for the names, each one is an ode to the folktales that run rich throughout the Hudson Valley. Starting with Mountain Lights, the 11.7% ABV sipper draws its name from the fireflies that light up Storm King Mountain. Historically, "as sailors passed Storm King Mountain on the Hudson River, they believed the fireflies that encompassed the mountain were spirits. To avoid angering the spirits as they sailed by, they would return to the elderberry bushes within the mountain," Angry Orchard notes on its website. When it comes to taste, this one uses cider that's aged for three years in French Cognac barrels. The flavor blend is ideal for anyone who prefers lighter sips, with notes of cider and elderflower and aromas of wildflower honey, vanilla, and apple skin.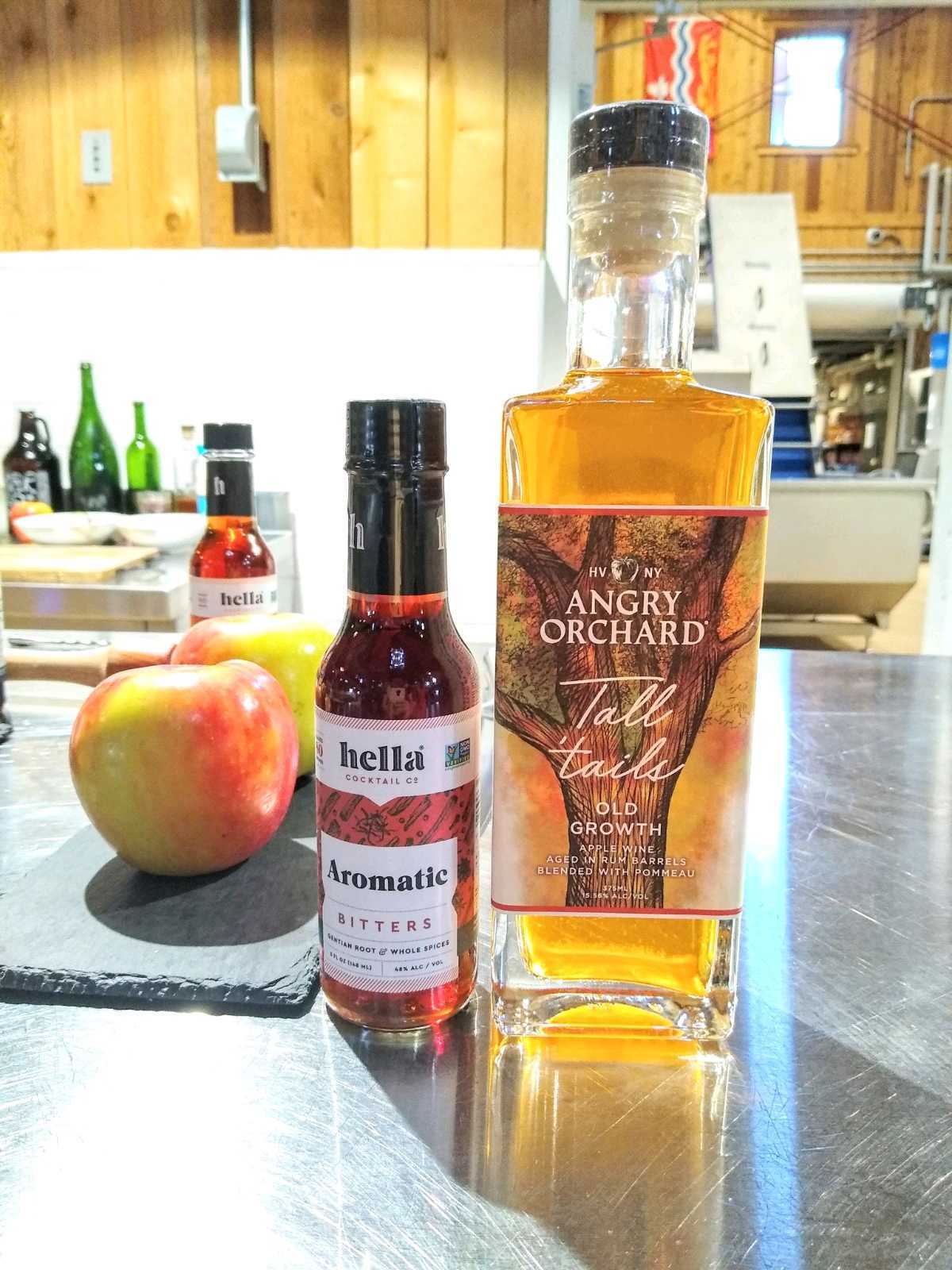 Next up, Old Growth is the strongest of the four drinks, coming in at 15.5% ABV. This one takes inspiration from a Stone Fence cocktail, thanks to a blend of Angry Orchard Pommeau with rum barrel-aged cider. The resulting flavor is all about that #fallfeeling, with notes of cooked fruit, sherry, and America oak. The origin of the name, meanwhile, is a reference to the historic Balmville tree in Orange County, which dates back to the early days of America.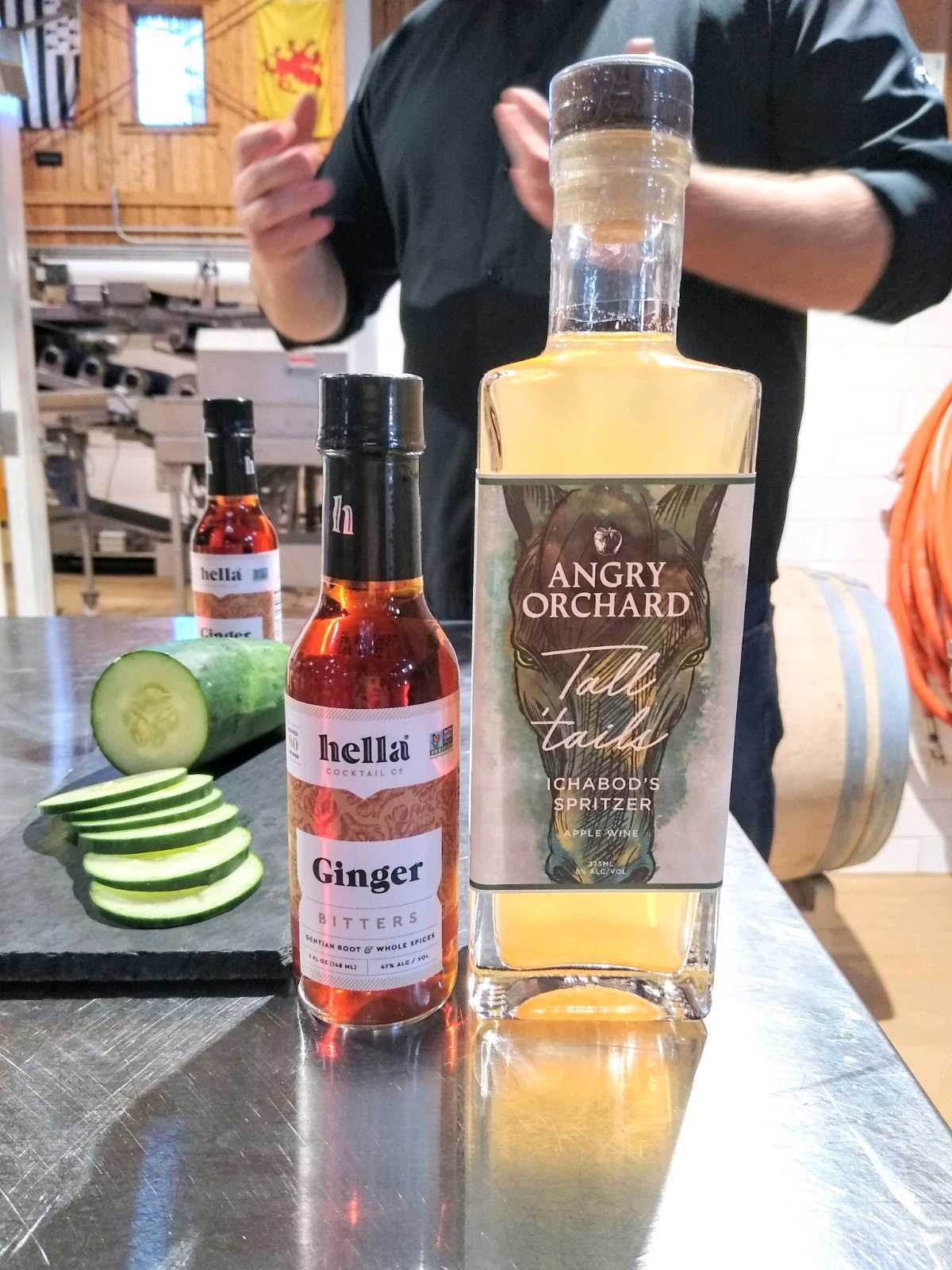 Third in the series is Ichabod's Spritzer, which rings in at 8% ABV. Named after Ichabod Crane and the Hudson Valley's Headless Horseman legend, this cider blend utilizes Perry, a pear cider from the West Coast, with Angry Orchard's Ice Cider. The cider and pear intermingle to create a lightly sweet drink that tastes even better when paired with a splash of ginger bitters.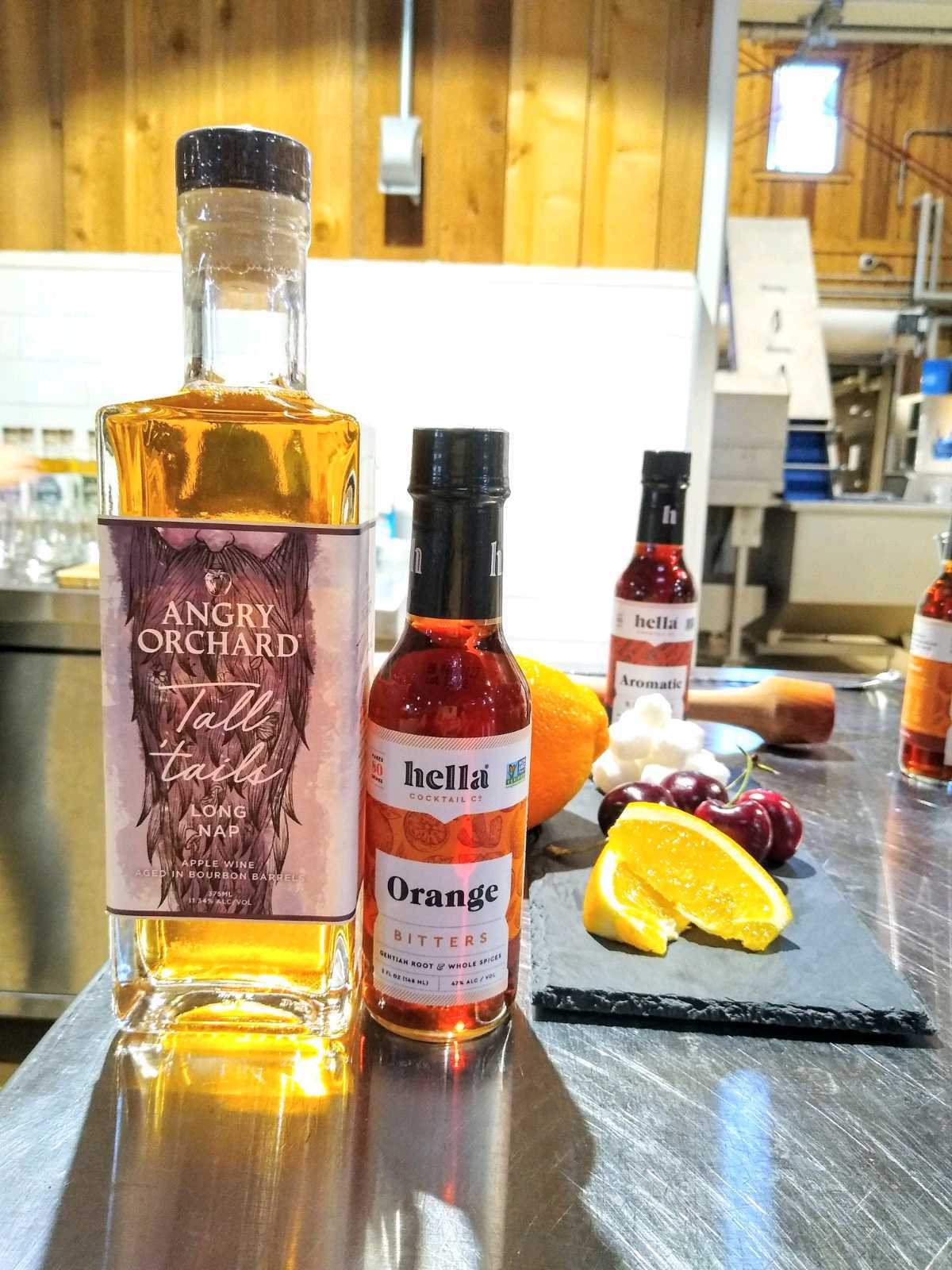 Last but not least is Long Nap, a cider hybrid with an 11.3% ABV. This one brings to mind cozy winter nights in the Hudson Valley and is named after Rip Van Winkle, the man who, as legend has it, took what may very well be the longest nap ever in the Catskills. Like Rip, this cider took a long nap in bourbon barrels to give it a rich, warm taste.
When it comes to drinking them, these cider beverages are essentially cocktails in a bottle. For a simple preparation, drink them straight or on the rocks. Anyone who's looking for something a little more involved can add a splash of bitters (Angry Orchard worked with Hella Bitters to develop pairings for each), tonic water, and garnish if desired. Conveniently, each bottle features simple cocktail recipe suggestions to make whipping up the perfect drink easier than ever.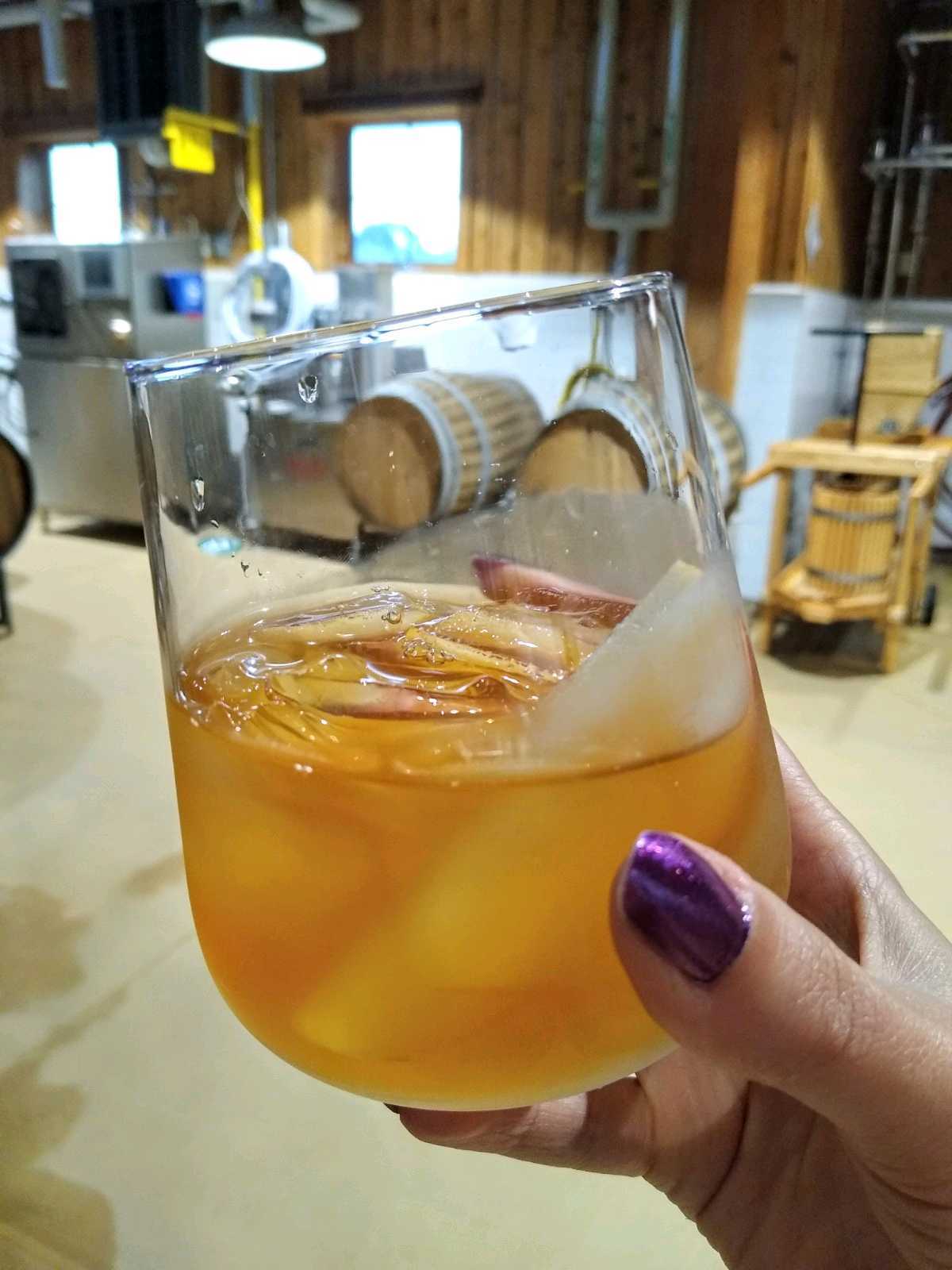 Although Tall Tails are a perfect fit in the craft beverage industry's ready-to-go cocktail scene, the Angry Orchard Cider House team first came up with the idea around 2019, before the pandemic hit the Hudson Valley. For Joe Gaynor, the head cidermaker at Angry Orchard, the process to create them was a labor of love, since he "wanted it to be right." Following a period of aging and experimentation, not to mention Gaynor's recent promotion to head cidermaker following former head cidermaker Ryan Burk's departure from Angry Orchard, Gaynor and team are ready to release Tall Tails to the public.
As with many of the specialty ciders available at the Cider house, Tall Tails will be limited edition (for now). There are 400 bottles available of each style, with 200 gallons on draft for each. They are available for purchase at the headquarters in Walden, online, and through Angry Orchard's subscription-based Cider Club.
Intrigued? If so, a visit to the Cider House is likely in order. Since introducing an inhouse kitchen and additional seating during the pandemic, Angry Orchard is even more of a go-to venue than before. With a glass of cider in hand and a wood-fired pizza split among friends at one of the orchard's picnic tables, a perfect afternoon in the Hudson Valley is only a sip away.