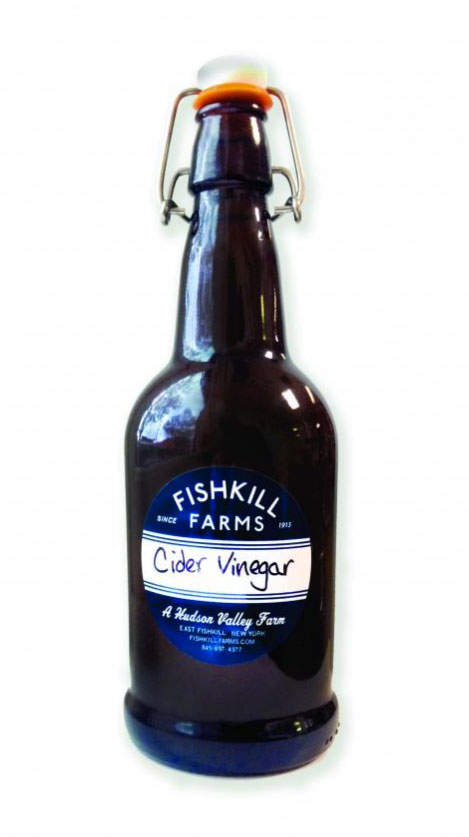 MOVE OVER BRAGGS, there's a new apple cider vinegar in town. Fishkill Farms, known for its eco-friendly apples and UV-treated sweet cider, is now the first Hudson Valley orchard to offer its own cider vinegar. Made from end-of-season, high-sugar apples (a mix of Golden Delicious, Red Delicious, Empire and Cortland), the vinegar has been fermenting for 8 months.
Some folks swear a teaspoon or two of apple cider vinegar in a glass of water boosts immunity. Cider vinegar, in fact, holds a number of health benefits—antimicrobial, cardiovascular, antioxidant and antiglycemic. The pantry staple also has a popular claim as a natural cleaning agent, herbicide, skin toner and hair conditioner.
Fishkill Farms manager Mark Doyle says only ten gallons were produced in this first batch, currently on sale at the Farm Store for $4.75 per 16-ounce bottle.