Dreaming of adding more travel in your life? Do you wish you could wake up tomorrow to the bells of Notre Dame or the chimes of Big Ben? Take your tastebuds on a grand tour from the comfort of the Hudson Valley. Soar around the world with these 10 dishes:
Ramiro's – Pernil con Mojo
This Cuban-inspired braised pork shank will have your tastebuds doing the mambo. The rich, fall-off-the-bone pork with tangy, creamy avocado sauce will take you right to the center of Havana with just one bite. Mojito, anyone?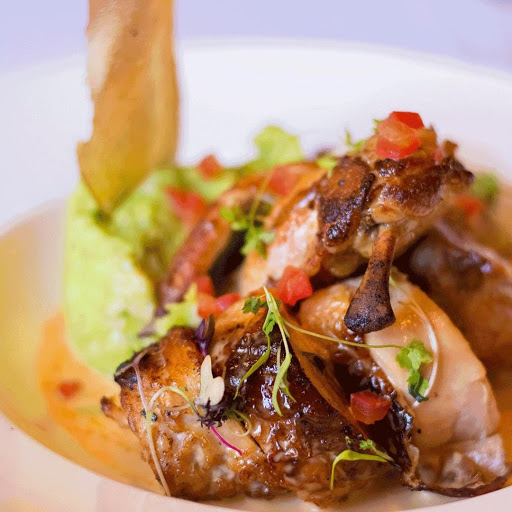 Sonora – Pollo Relleno
Save on your one way ticket to Bogota with this savory and sweet Colombian dish. The vivacious and bright city is at your fingertips with Sonora's take on this stuffed chicken dish. Featuring succulent chicken breast stuffed with candied plantains, chorizo and creamy goat cheese, this dish will have you looking at flights right away.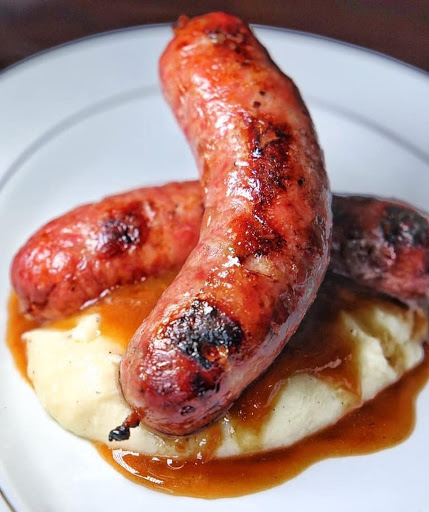 The Rare Bit – Bangers & Mash
A hearty cure for the London fog: savory pork and sage sausage and creamy mashed potatoes under a blanket of lovely gravy. Sip on a God Save the Green and imagine you're just outside Buckingham Palace watching the changing of the guards.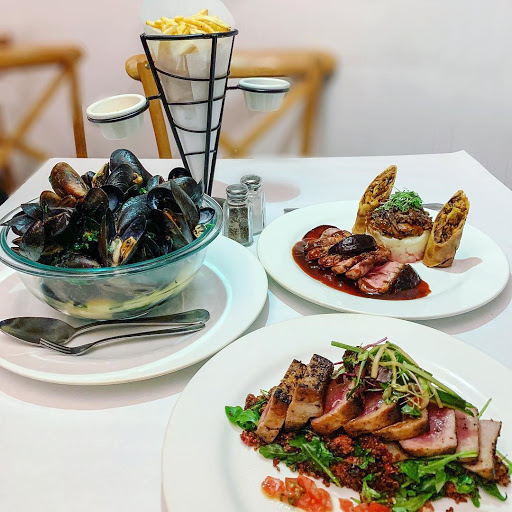 Appetit Bistro – Moules Frites
Of all the perfect matches in life, mussels and french fries are a real love story. Close your eyes and with one bite these succulent mussels in their saucy liquid with crispy french fries might just make you feel like you're in a bistro in the heart of Paris.
Le Jardin Du Roi – Bouillabaisse
Look no further than Chappaqua for flavors from the beautiful blue waters of Marseille, the port city on the famous Rhone coast. Enjoy this traditional, aromatic Provençal fish stew drizzled with fresh aioli. Traditionally served for a crowd, the best way to eat Bouillabaisse is among great company.
Emilio Ristorante -Torta di Funghi
This traditional dish comes from Emilia-Romagna, home of balsamic vinegar, parmigiano reggiano, tortellini and bolognese. It's no wonder this region is the culinary epicenter of Italy. Much of Italian-American cuisine takes cues from the flavors of this region! Fly right to Modena with one succulent bite of this mushroom and cheese pastry.
Oscar's Blauvelt- Black Truffle Ravioli
Northern Italy produces one of the world's most decadent ingredients: black truffles. Florentine, Milanese and Torinese dishes feature whole truffles shaved atop pasta, truffle oil drizzled on antipasti and truffle spread generously on panini. There's only one way to describe the harmony between black truffle and creamy ricotta: che bellissima.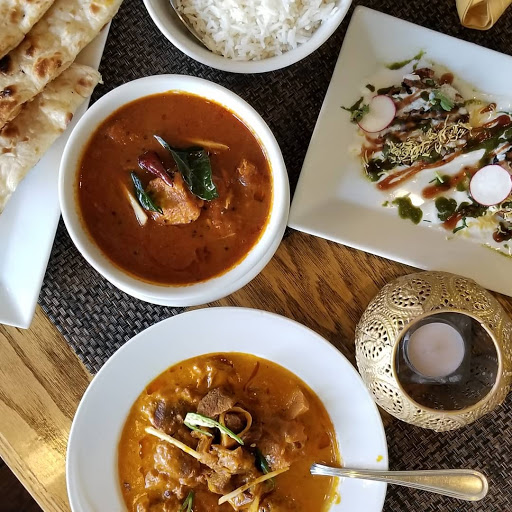 Chutney Masala – Maharaja Thali
India is renowned for the use of colorful, aromatic spices like cardamom, coriander and cinnamon. Allow Chutney Masala to take your tastebuds on an cultural journey to South Asia with this sampler of Indian classics including chicken tikka masala, saag paneer and dal makhani.
Lotus – Korean Short Ribs
Often acclaimed for its complex cooking style, Korea is a hub for all things rice, vegetables and meats. Though a favorite all around the world, short ribs are particularly popular in Korean cuisine. The Sweet BBQ sauce compliments the savory fork-tender meat in perfect harmony, sending your taste buds to Korea on the Seoul train.
Sambal – Thai Ground Chicken with Chilies and Basil
Satisfy your Thai craving with this harmonious blend of vibrant spices and herbs. Often associated with European cuisine, basil is native to the tropical regions of Southeast Asia, and can add earthy and even spicy flavors to a dish. Let the sweet smell of the spices transport you to a vibrant beach in Thailand.