In a region as plentiful in artisanal fare as the Hudson Valley, no event should serve lackluster plates.
Tout Le Fromage assembles breathtaking cheese and charcuterie boards customized to personal taste and style. The Westchester-based service spans the entire Hudson Valley and proves time and time again the beauty of food.
"Every time we eat it should be the best we can make.We have to eat all the time, every day, so why not make it something that's pleasurable?" Sydney Thibault, owner and founder of Tout Le Fromage, proposes.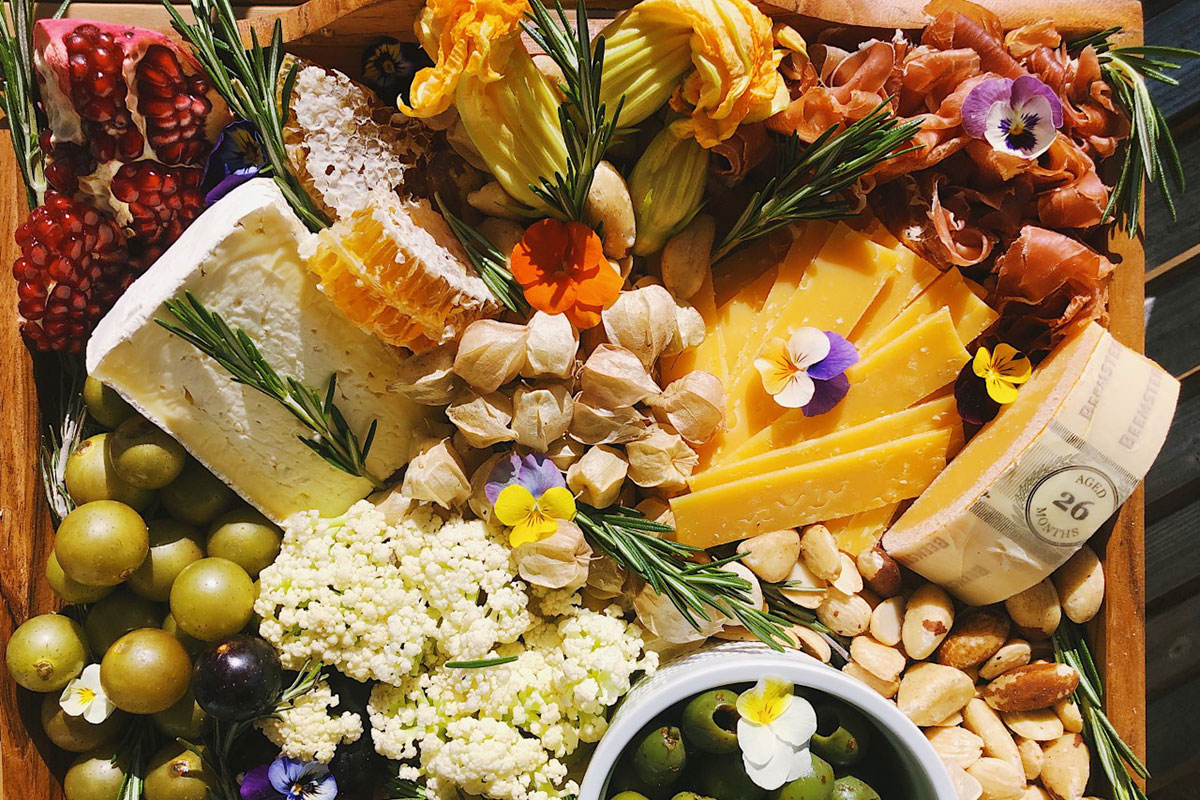 Thibault discovered a passion for the visual arts at a young age and documented everything through her first DSLR camera. Naturally, she started styling her dishes more and more and posted them online when Instagram was still in its infancy.
For a family Christmas celebration, she decided to tackle the appetizers. She hunted for beautiful speckled pears, plump blueberries, pungent cheeses, and other fine foods that complement wine. The process of arranging by color and flavor profile greatly appealed to her artistic sensibilities, and everyone was wowed.
Thibault began supplying every gathering of family or friends with gorgeous cheese and charcuterie spreads. Her work was a fixture of every holiday, and her closest friends started saying that she was "crazy for not monetizing this."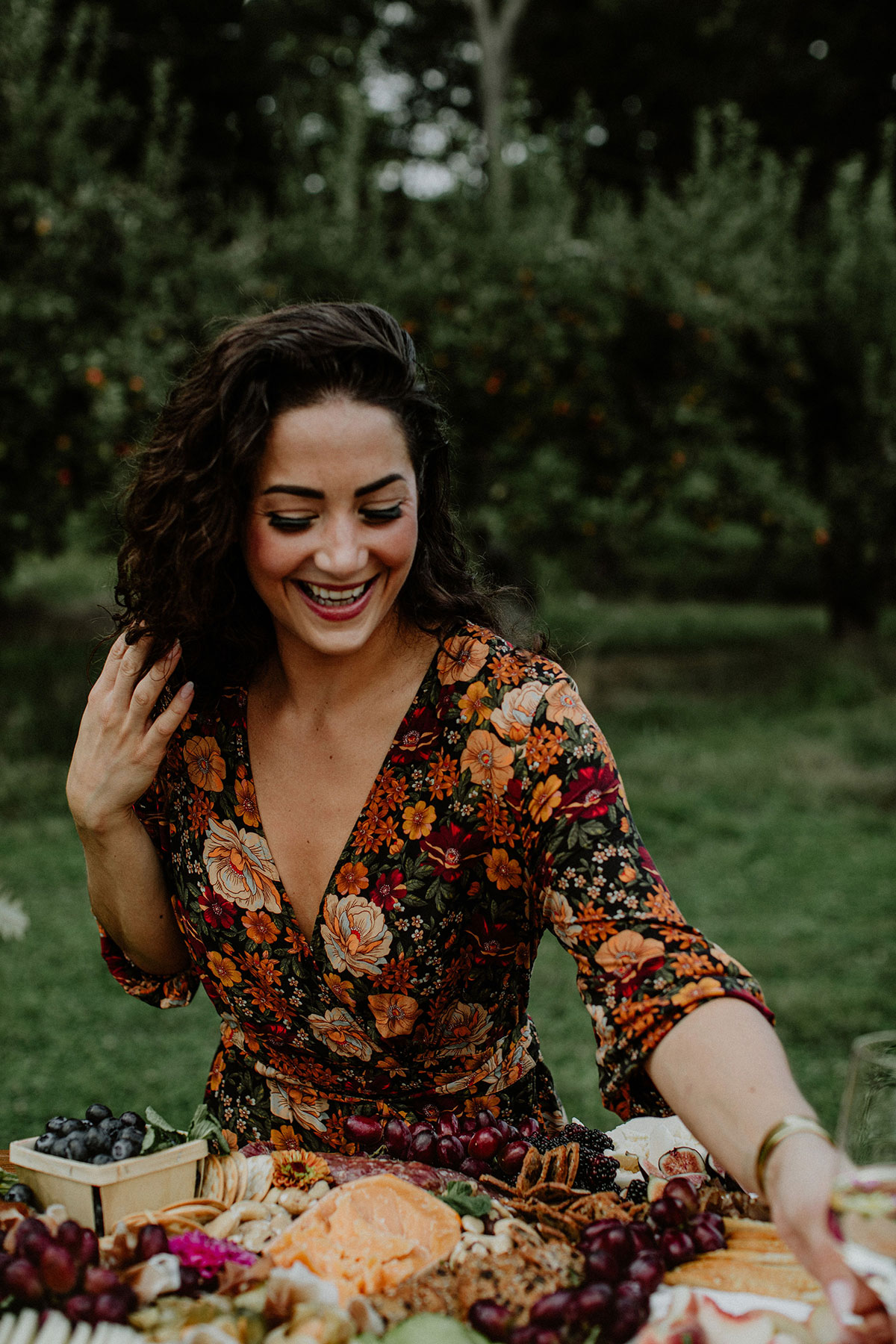 "I want to be doing art. I realized quickly that I want to pursue this," Thibault says.
And so Tout Le Fromage was born. Now, Thibault curates boards for every occasion, from loose, informal events like Memorial Day parties to high-end weddings and corporate retreats. For her, it all starts with the client.
She spends time speaking with clients about flavors they love. Boards feature meats and cheeses, but also nuts, fresh and dried fruits, jams and preserves, roasted vegetables, and anything else that may fit. After determining if the spread is meant to be a main course or simply a starter, Thibault finds out more about the client's intent. Is the board meant to please broad preferences or will it expand palates? Funky blue cheeses are a common omission by request.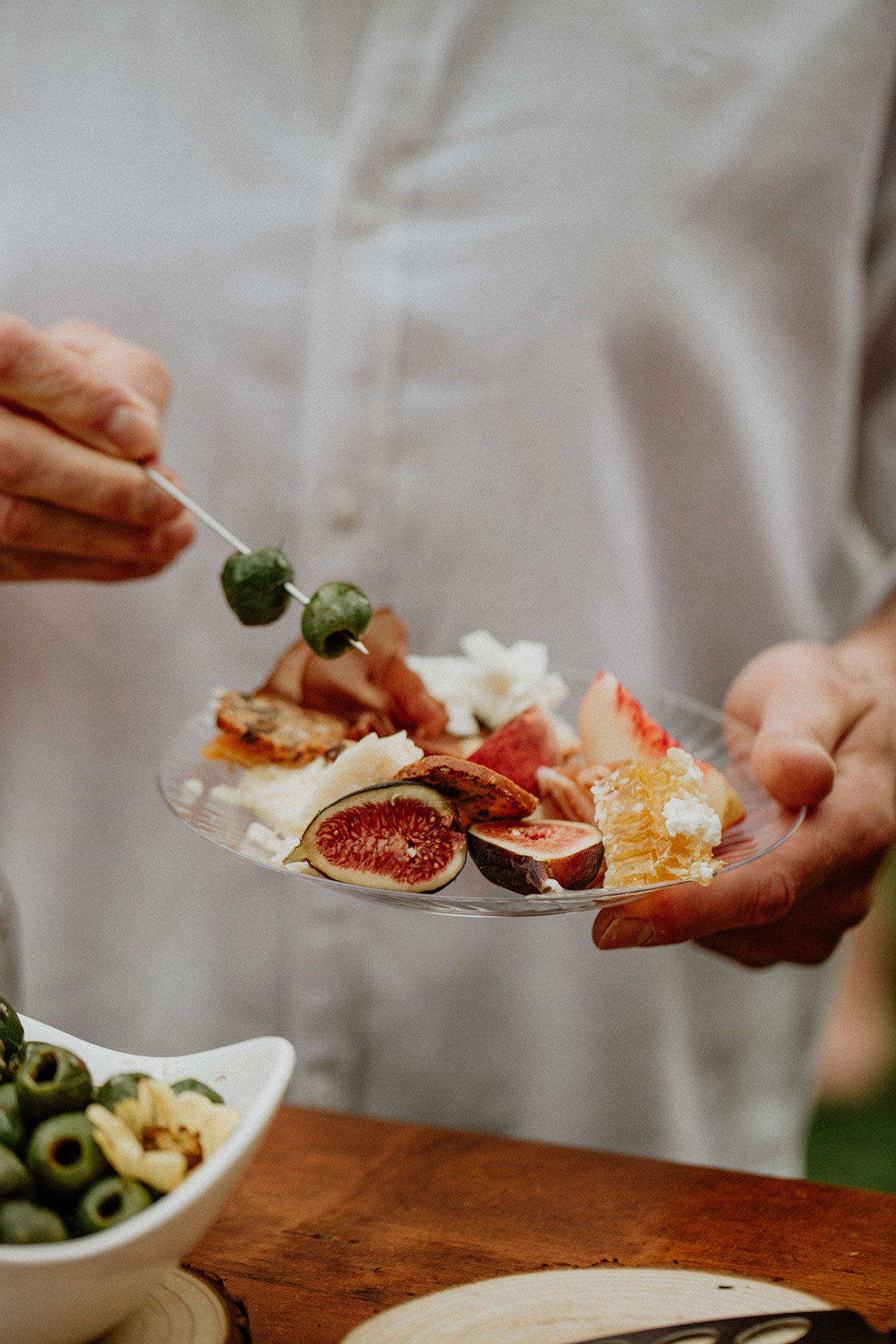 Then, she gathers essential elements for the board.
"I start with my cheeses and meats. Those are kind of like the building blocks and the foundation of the board," Thibault says."I'm oftentimes traveling to creameries and picking up cheeses from the source or, you know, doing my research and trying a bunch of different meats in the local area to try and find the best for my clients."
Hudson Valley producers supply many of the delicious foods at the center of these visual feasts for the eyes. For instance, Chaseholm Farms in Pine Plains makes a luscious triple cream. Aged for 6-8 weeks, the soft and decadent Nimbus is rich enough to pair with bold libations.
After that, Thibault gets creative.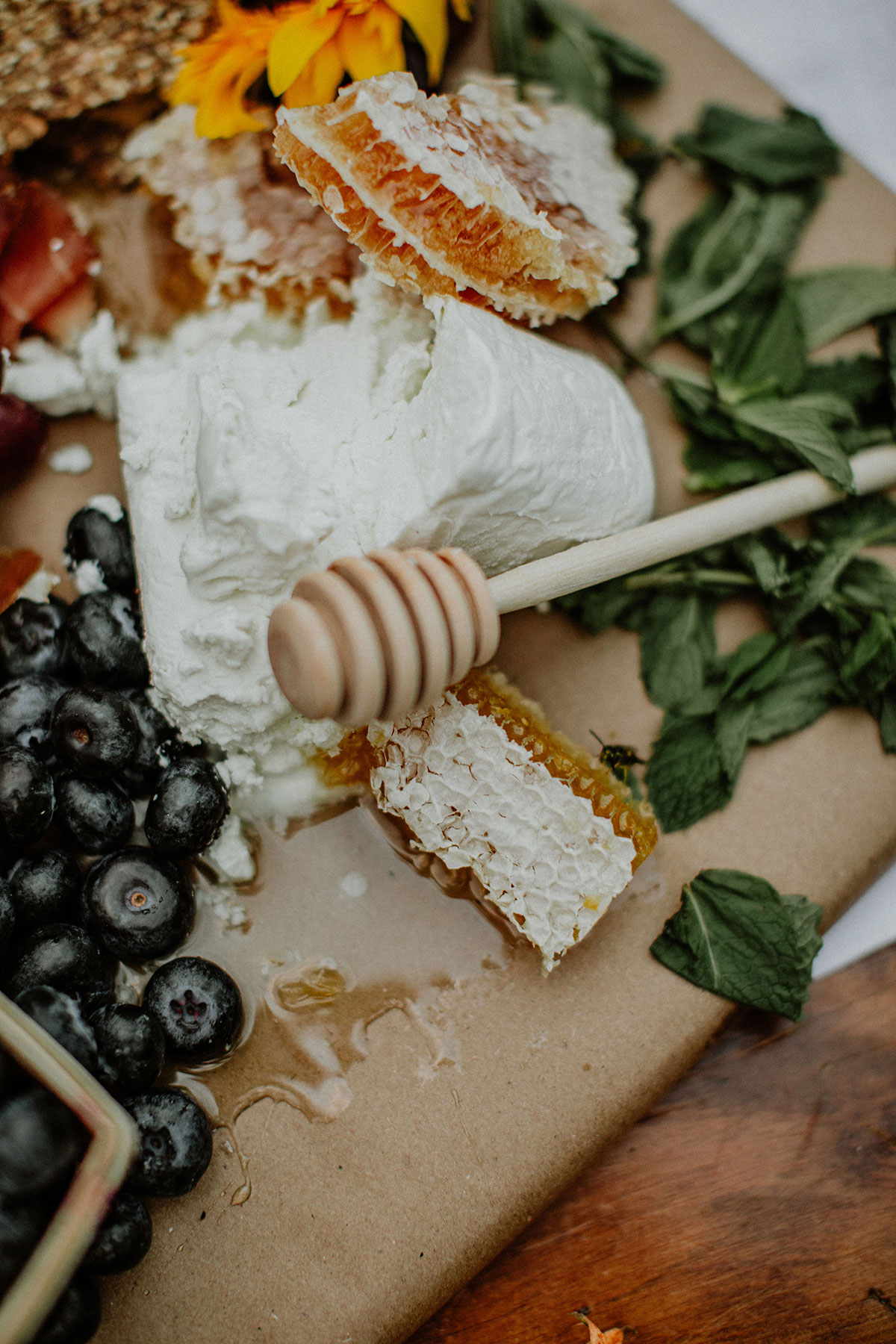 Tout Le Fromage boards showcase unique, hyperlocal ingredients that celebrate the rich bounty of the Hudson Valley. Honeycomb from Salinger's Orchard in Brewster draws people in and sparks conversations. Figs, plums, edible flowers, and other visual spectacles knock grocery store-bought cheese plates out of the water.
"I love to tell people that each board is a canvas, I never build one the same way. I use my produce like berries as accents for color," Thibault says. Dubbing her work "grazing gardens," she always incorporates a flowing cohesion in her work. Colors reflect the seasons and blend into each other naturally.
"I'll carry on the redness from the meats with some deep purples and blues from the blueberries. Then, I transform into some pomegranate seeds and some red grapes so all of those primary colors on the reds and blues are kind of morphing into each other and bleeding across the board," she explains. After that, she'll include bright green in the form of fresh herbs. The smell of rosemary can influence the taste of cheese, while mint brightens up slices of mango and basil pairs nicely with strawberries.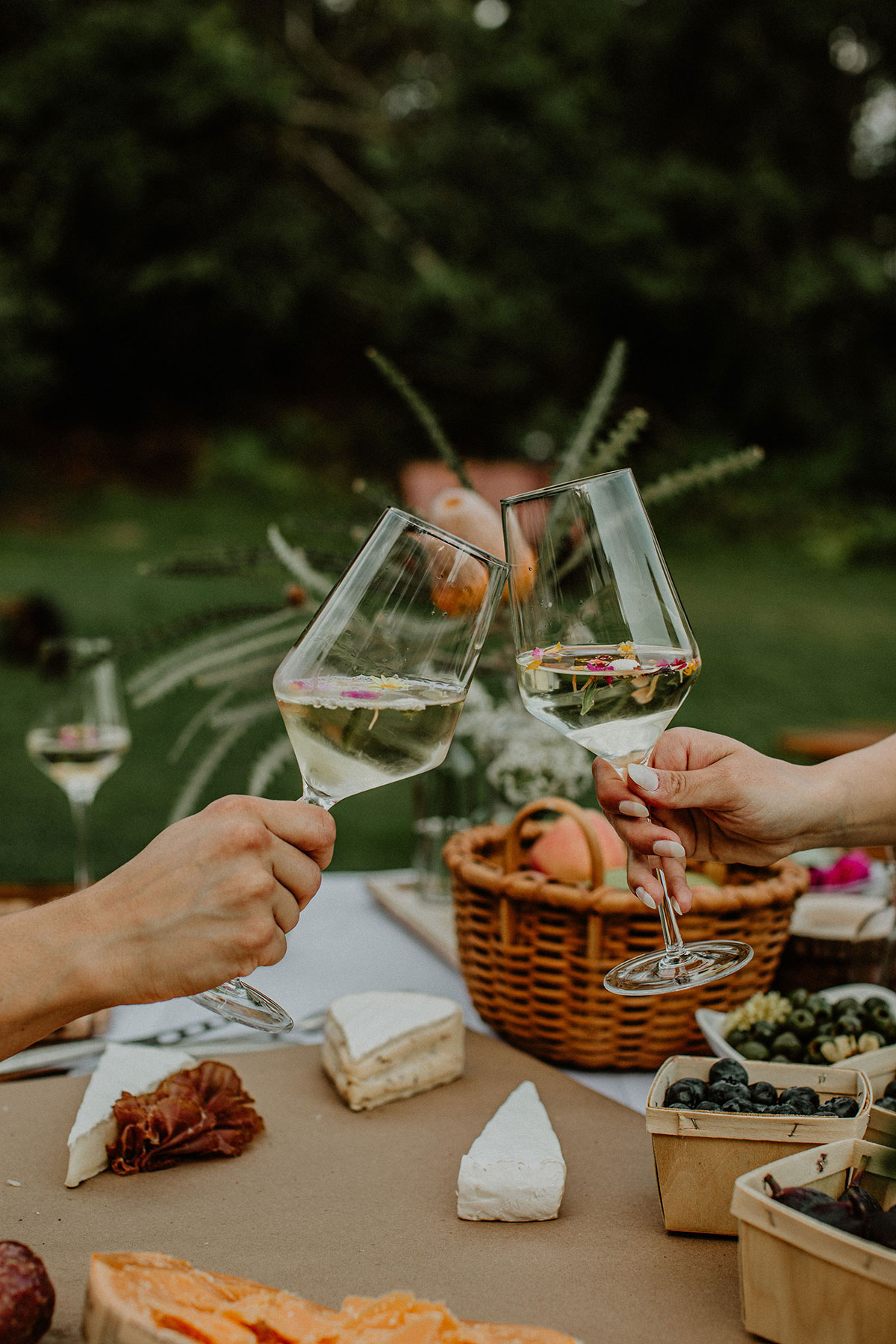 Pairings can get very inventive. Elk salume with dried blueberries or "Gin and Juice," a lamb-based salame infused with juniper and orange peel, brings a fun shock factor to tasting experiences. A soft, creamy goat triple cream or a sharp, salty parmesan pairs perfectly with the botanical and citrus notes typically foreign to cured meats.
Thibault also changes up beverage pairings. She encourages people to try dry ciders and even beers in place of wines when sampling meats and cheeses. Merchant's Daughter and Hardscrabble Cider are palate-cleansing and pleasing alongside Tout Le Fromage boards.
"There's an amazing cheese from the Netherlands actually called Beemster XO. It's a Gouda that's aged 26 months, and you get burnt caramel and butterscotch which is really delicious, and I love to pair that with a darker beer, like a really rich coffee or chocolate stout," Thibault says.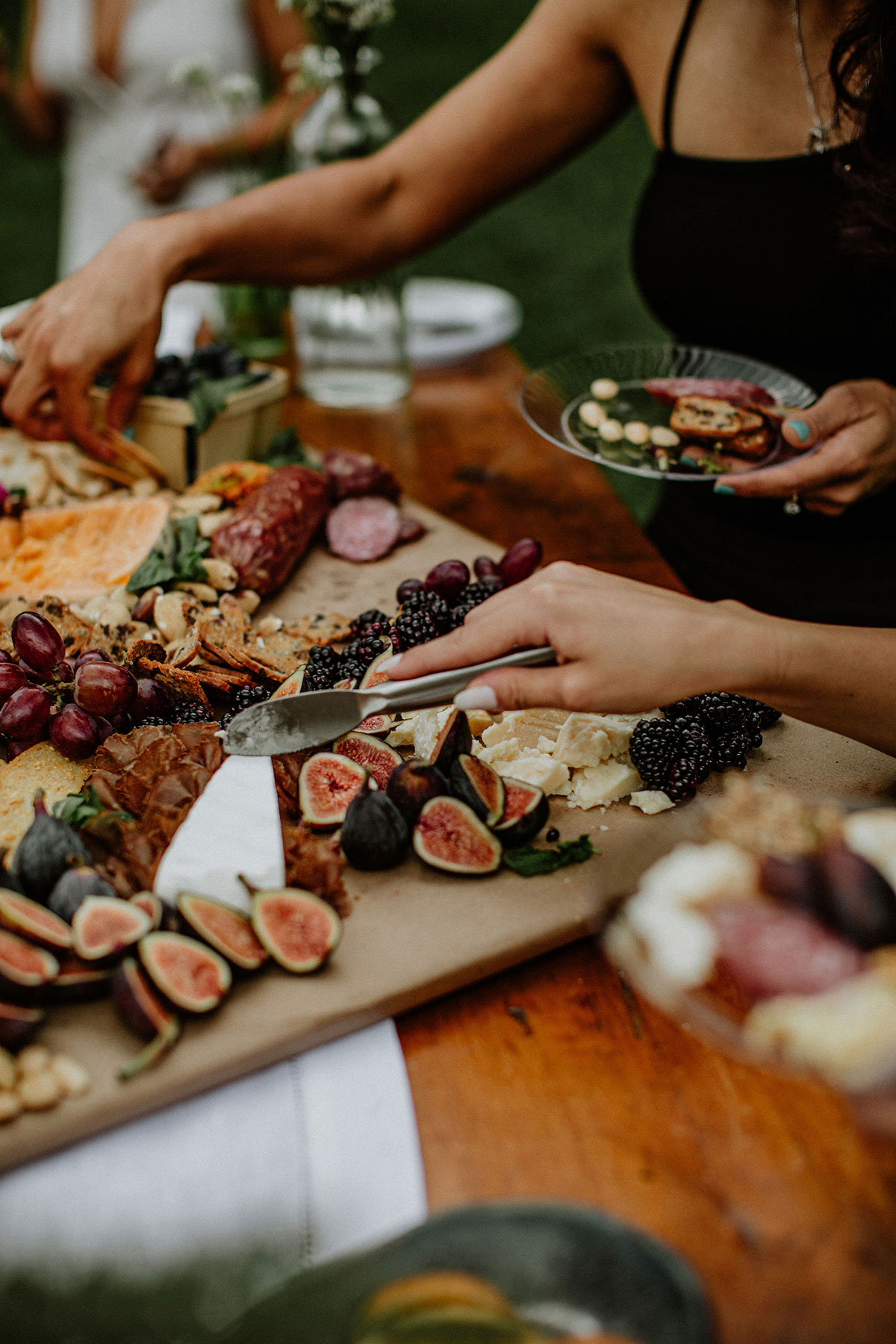 For local breweries, she enjoys Drowned Lands in Warwick. Its bold citrusy IPAs are a perfect match for creamy cheeses. Likewise, hazy, milky ales refresh the senses after cured meats.
"It's really important for me to support small businesses and local farms. These people care so much about the land and what goes into their produce and their foods, and it shows. It's just where the best stuff comes from," Thibault says.