MOST AVID TRAVELERS WILL admit that the fastest way to experience a culture is, quite simply, through its food. Another, though far slower way, would be to pack your bags and move there. Stacey Penlon, owner of Beacon Pantry, a Euro-inspired cafe and market on Beacon's Main Street, has done both. She draws on her culinary travels and shopping experiences for the selection of Italian and French pantry items, imported and domestic cheese, meats and charcuterie in the shop—as well as the breakfasts, lunches and dinners in the cafe that incorporate them all.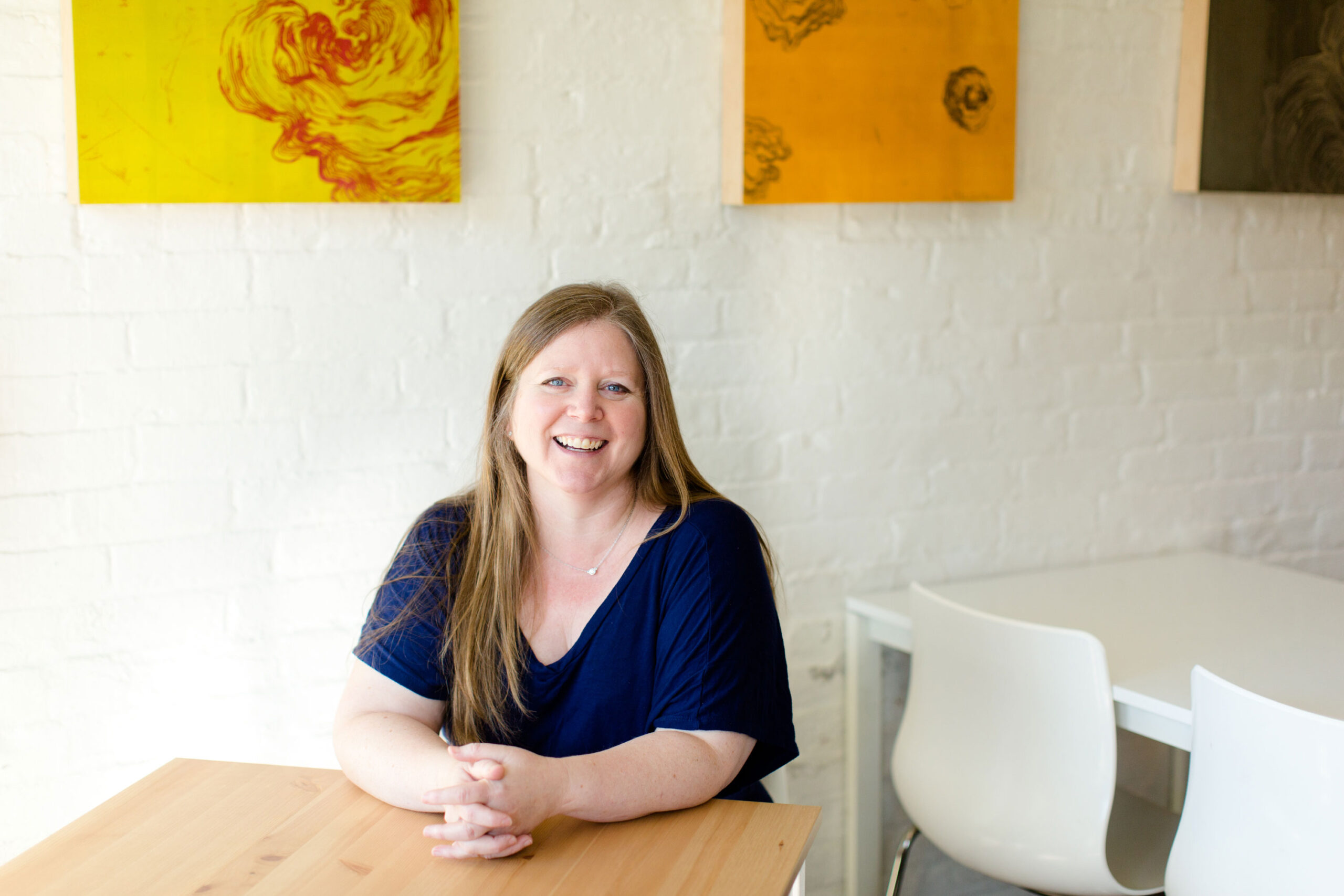 Growing up in Rochester next door to an Italian family (straight from Naples), Penlon fell in love with Italian food and food traditions at an early age. "They made everything from scratch—the sauces, the breads, the desserts," Penlon recalls. "Even though we were in the suburbs, half of their backyard was taken up by a garden." She also remembers the aroma of fresh tomato sauce cooking for Sunday dinner at her best friend's house, who grew up with those same Italian cultural traditions. "I have always gravitated to that culture—the idea of sharing, the meal being hours long and a whole part of your Sunday," she says. "There was always a warmth in those families around food."
Penlon eventually studied for her bachelor's and master's degrees in Italian language and literature and moved to Italy at age 24. She worked as a care-taker for an affluent Italian family with a young son to whom she taught English. She quickly became accustomed to European food culture—especially the clerks at the cheese counters, who created a truly individual shopping experience based on their knowledge of the customers' preferences.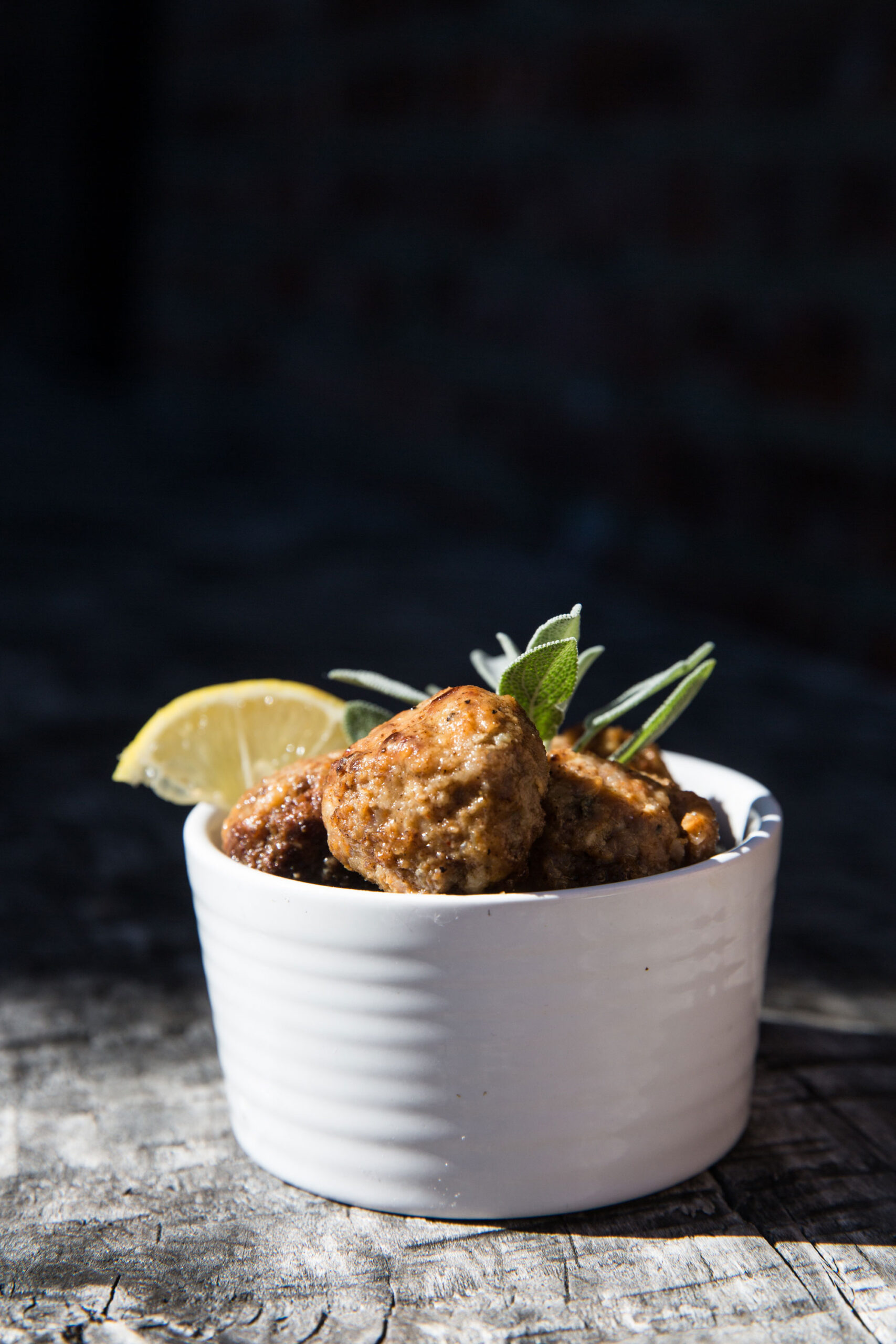 After living in Beacon with her husband, Stephen, for seven years, Penlon left her long-term job in finance in 2013 and turned her attention toward a second career. "We had always had this idea of opening a business on Main Street," Penlon recalls. "I had just left my job and was looking for another one. I got a call for an interview [in New York City]—I got all suited up and ready with my resume, sat through a two-hour interview and spent four hours on the train. I came home feeling so drained—kind of like, 'Why am I doing this?' Both of us knew that if I was going to try something new, it was time."
The next day, she noticed a vacant storefront for rent on Main Street. At only 400 square feet, it was tiny, but the little shop was perfect for what she wanted to bring to Beacon. "I knew that if I had a business here that it would have to be something I was passionate about—food was just a natural," she says. "I also asked people what they found themselves driving outside of Beacon for—the answer was often specialty foods, cheese and imported products. It was pretty clear to me from the beginning that it would be a cheese- and specialty-foods store, bringing in my love for Italian, French and Spanish food, and also incorporating some local and domestic products."
With their son, Mola, Stacey and Stephen got to work on the space, building shelves, planning the layout and painting. "I also started bringing people in for interviews," Penlon says, thinking back with a smile. "I met one of my first and long-time staff members, Jen, then—we did the interview on lawn chairs."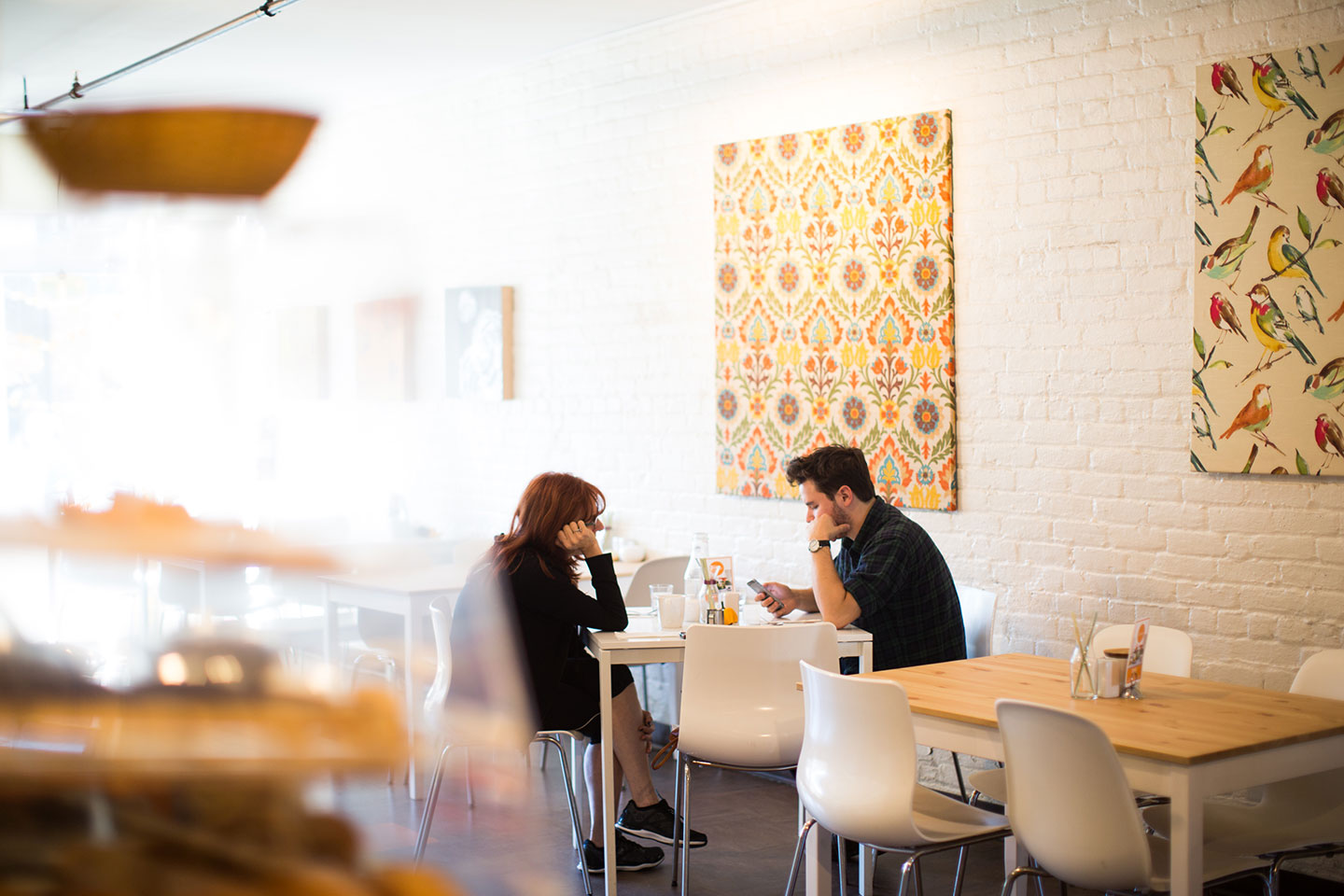 ​Penlon also enrolled in an intensive, three-day cheese class at Murray's Cheese Shop in New York, which explored each aspect of cheese, from production to serving and pairing. She was well-versed about cheese from her European travels, but she wanted to learn more about selecting and ordering product. "Cheese was the focal point [of the shop]—I wanted it to be a place where people could come to learn about new varieties, how they're made and why we chose to carry them," Penlon says. "I wanted it to be cut-to-order—like a European experience, where the service [is tailored] to the individual customer." By March 2014, Beacon Pantry was open for business.
With its well-stocked cheese counter and a growing selection of imported European specialty products, the community response to the shop was immediate and positive. The specialty groceries were a hit; many customers with European roots found comfort in the French and Italian products that brought back memories of home.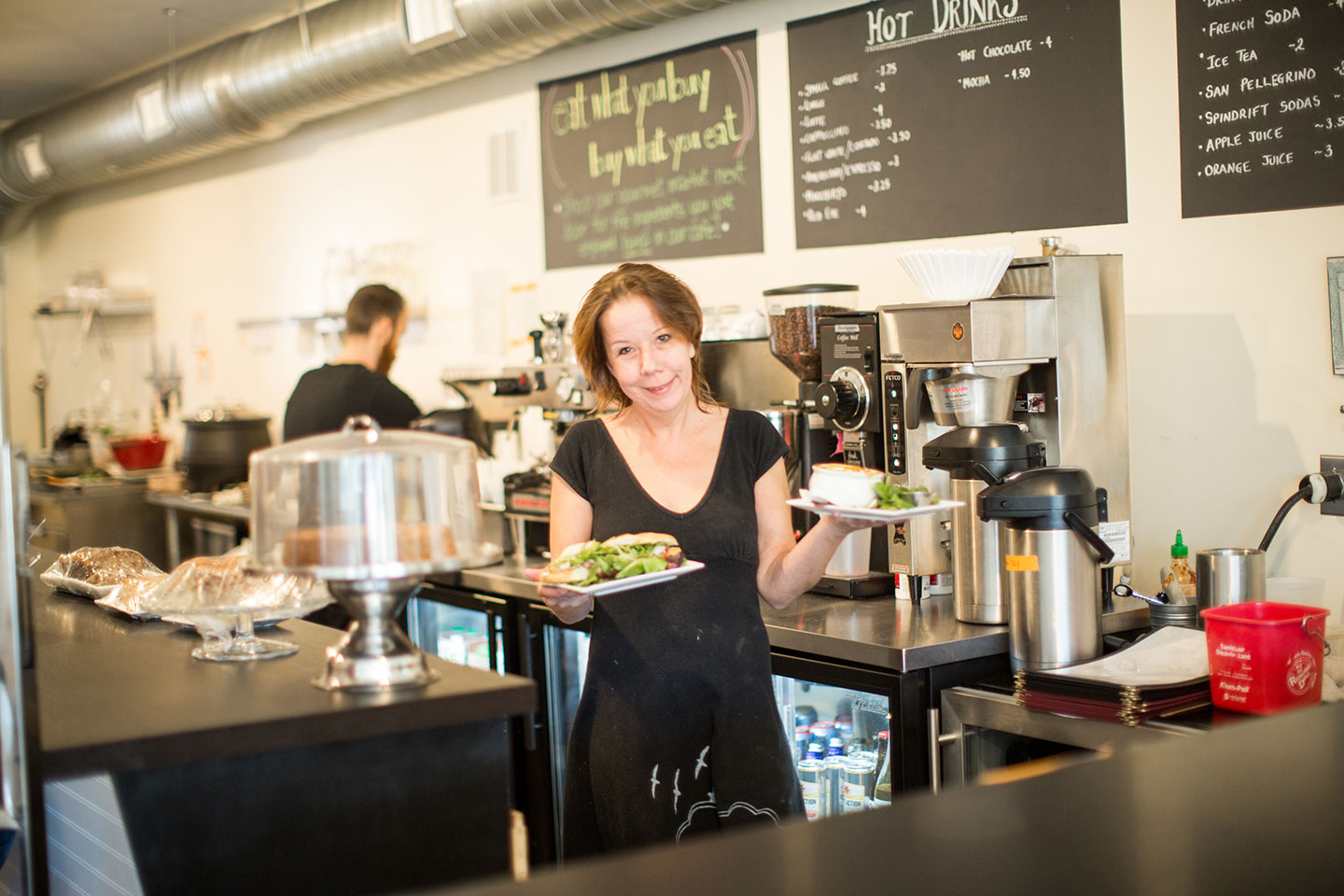 The Pantry, however, outgrew itself. "We started doing fresh fish, selling produce and catering—all things customers asked us for," Penlon says, but what she planned as a retail location quickly morphed into a cafe. "We started making some simple sandwiches," Penlon laughs. "We would make the sandwiches on the scale and wrap them up on the windowsill. We had no space!" Delivery boxes spilled into walkways, customers bumped elbows in the tiny seating area, and the already crowded space behind the counter got jammed up as food prep employees and clerks constantly weaved to avoid colliding with each other. After nine months at its original location, Beacon Pantry moved to the other end of Main Street and reopened as a larger specialty store and a full-service cafe. The new location offered seating for breakfast and lunch as well as outdoor patio dining, and there was space for a prep kitchen at the rear of the building that became a hub for filling catering orders, baking and hosting culinary classes for children and adults.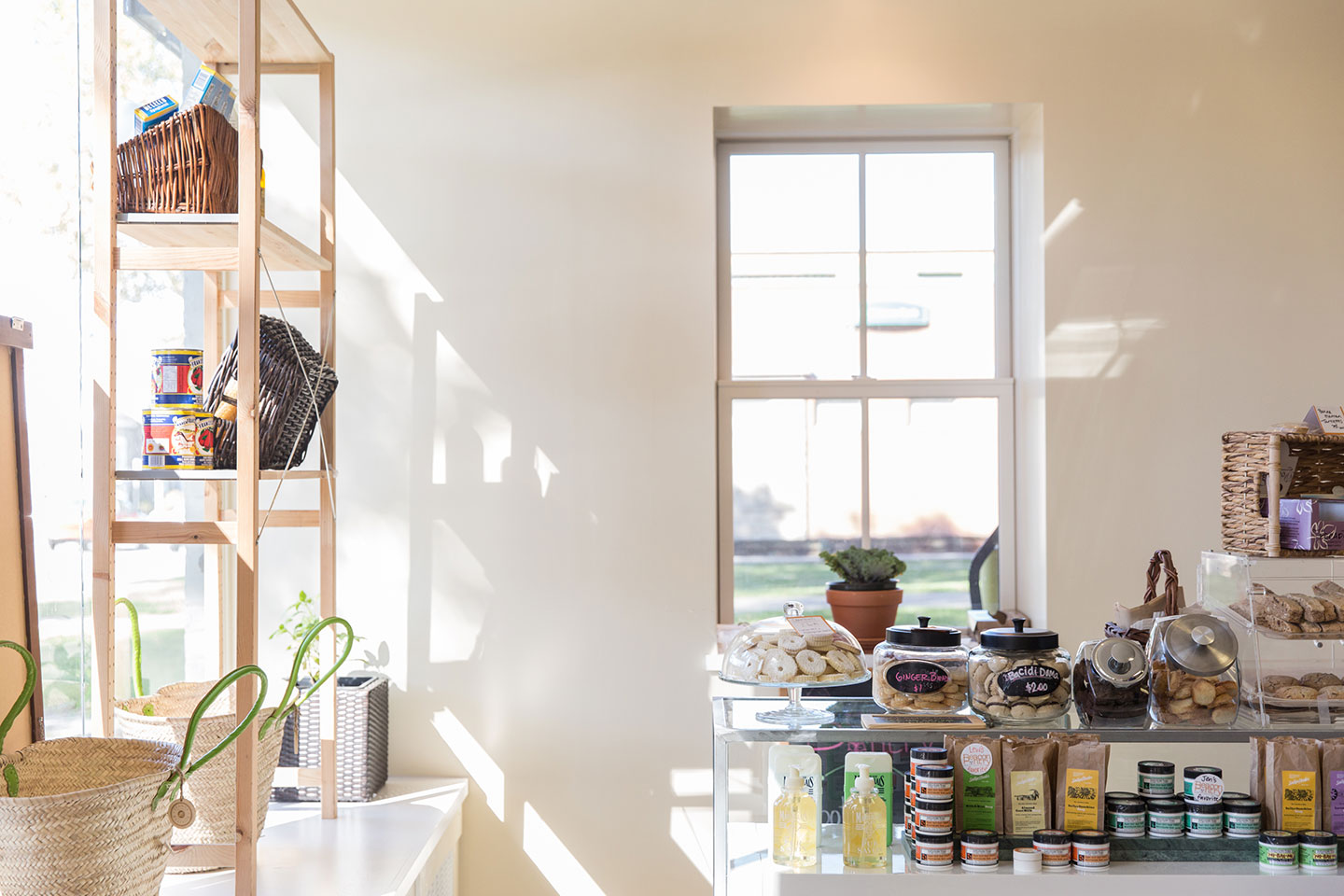 In August 2017, Penlon was able to split the cafe and specialty grocery shop operations when more space in the building became available. The cafe-turned-restaurant now serves breakfast and lunch daily, with dinner service a few nights per week. From crisp salads with fresh baguette to the locally-lauded croque monsieur with French ham, Gruyere and Béchamel, there's a common theme: The food is at once simple and flavorful, combining local staples with a clear European influence. Chef Davide Blanc, originally from Piemonte, Italy, adds his knowledge of European cuisine with familiar comfort. The cheese and charcuterie boards are hand-selected and crafted unique to each customer. "No two cheese boards are ever the same," Penlon notes.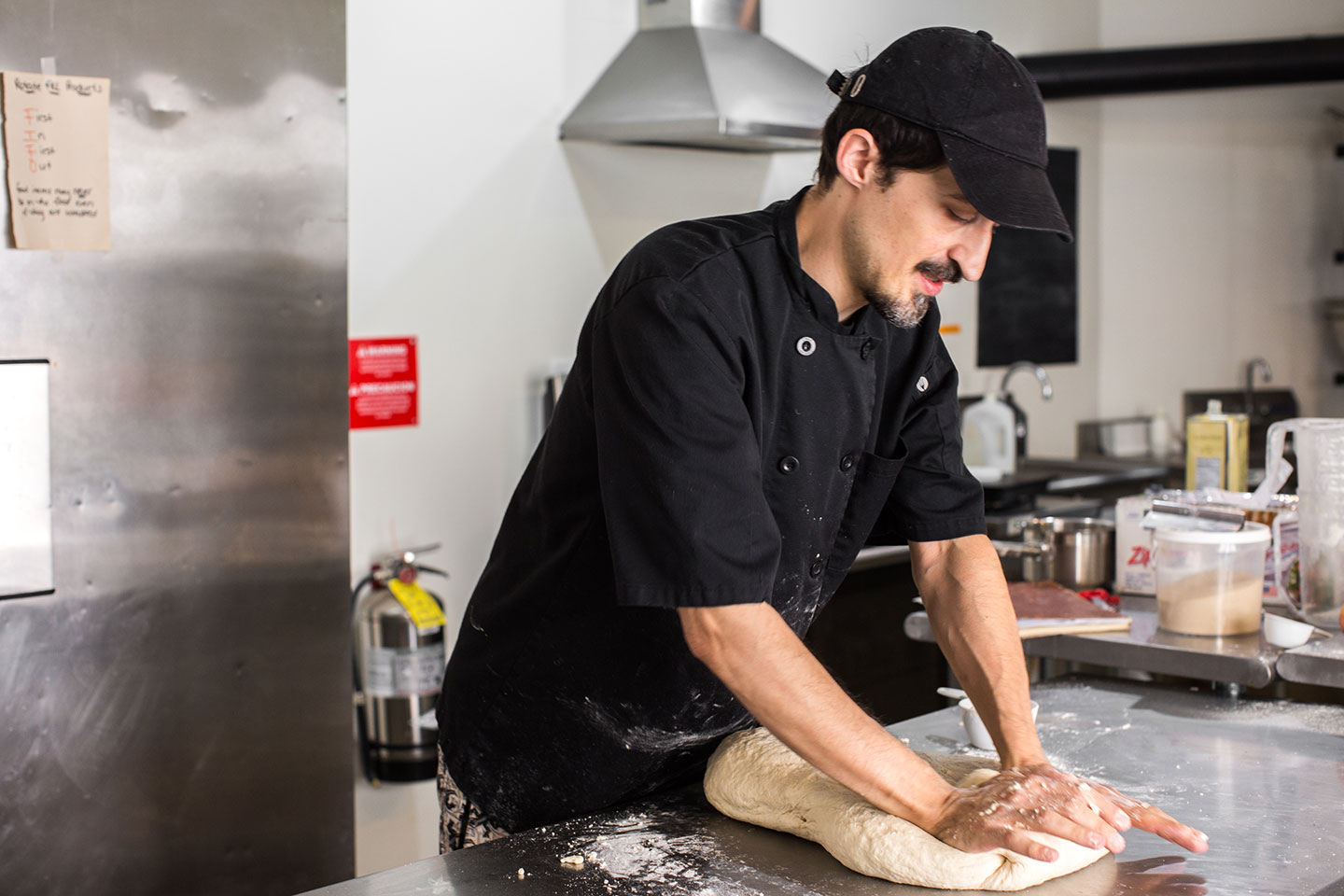 The dinner menu, though minimal, offers an intimate selection of Pantry classics with large and smaller portions available. Wine and beer round out the offerings alongside coffee, tea and espresso. One thing you won't find, however, is counter service. "I've always liked to entertain and take care of people through food, so from day one we've had full table service," Penlon says. "That goes back to my experiences at cafes and even coffee shops in Europe—even if you're just ordering a cappuccino, they'll serve you at your table and really give you a nice experience."
Through a separate entrance, guests can browse a large selection of European and local specialty products and learn about new products—especially the cheeses—from the experts. "There's an ongoing joke I make that cheese is intimidating," Penlon laughs. "It really can be for people—they may not know where it's from, how to pronounce it or how to serve it. For many, it's easier to go with what's familiar. We want to take away the intimidation and make cheese approachable and fun, to educate people so they're comfortable."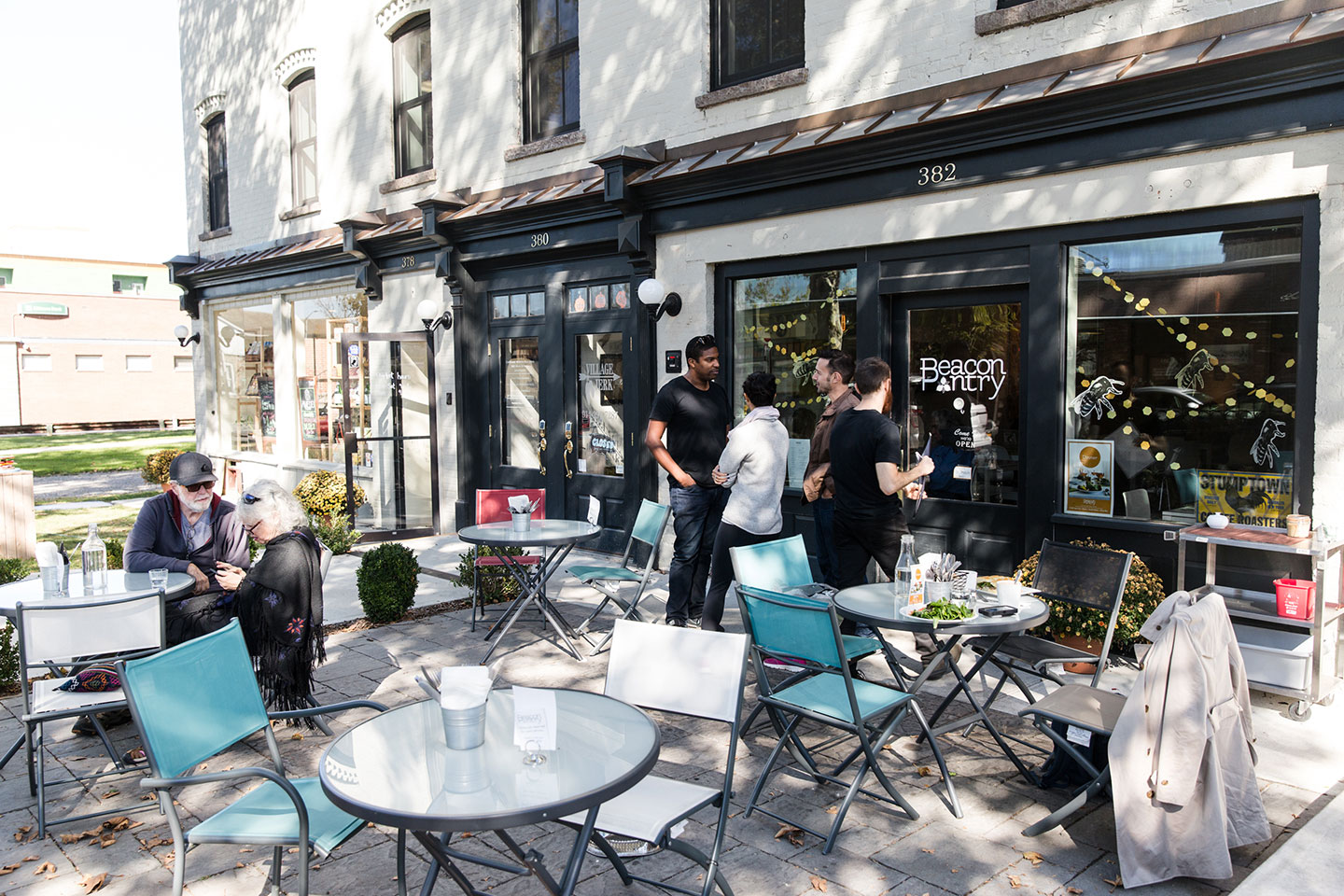 ​Penlon says she runs into a French native at least once a week who tells her about the wonderful food memories the store brings back—a special candy she hasn't had since childhood or a French soap that reminds her of a family member. But it isn't just the faded memories that Penlon sees as special, it's the new ones she's helping create. "As a little girl, running errands with my father on Fridays was really exciting," Penlon says. "The guy at the deli would always give me a cookie, and the woman at the bank would always let me open the safety deposit box. The memories of those routines and traditions—and the food—stuck with me. For three years now, I've seen customers' children who were really little when I first opened. They come every week and get their coffee beans and a special cookie, or they'll come for a snack before dance class. It's fun to see them grow up and to be part of their day-to-day life. I think back fondly about the people [who were] part of my routine as a kid, and now I realize I've become that lady for others—I'm becoming one of those fond memories."