With the holidays on the horizon in the Hudson Valley, Benjamin Steakhouse is ready to celebrate the magic of the season. The beloved White Plains restaurant and Westchester Magazine 2020 Best of Westchester winner welcomes diners to visit during the most wonderful time of the year with a medley of options to make everyone feel as cozy as possible.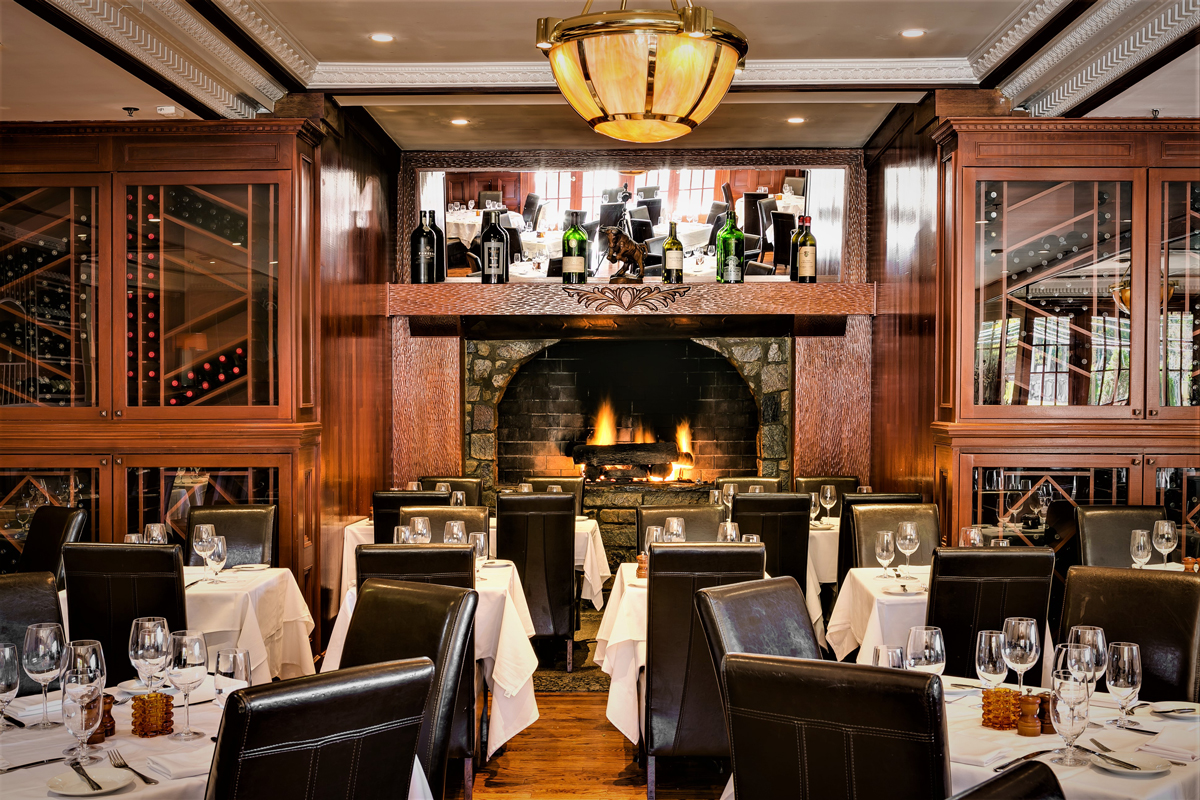 Because Benjamin's heated outdoor patio is so picturesque, the restaurant plans to keep it open as long as the weather allows. For visitors who prefer to enjoy their meal indoors, the eatery invite guests to tuck into a meal near the roaring hearth inside the restaurant.
"We have a beautiful fireplace," says Benjamin Prelvukaj, co-owner of Benjamin Restaurant Group.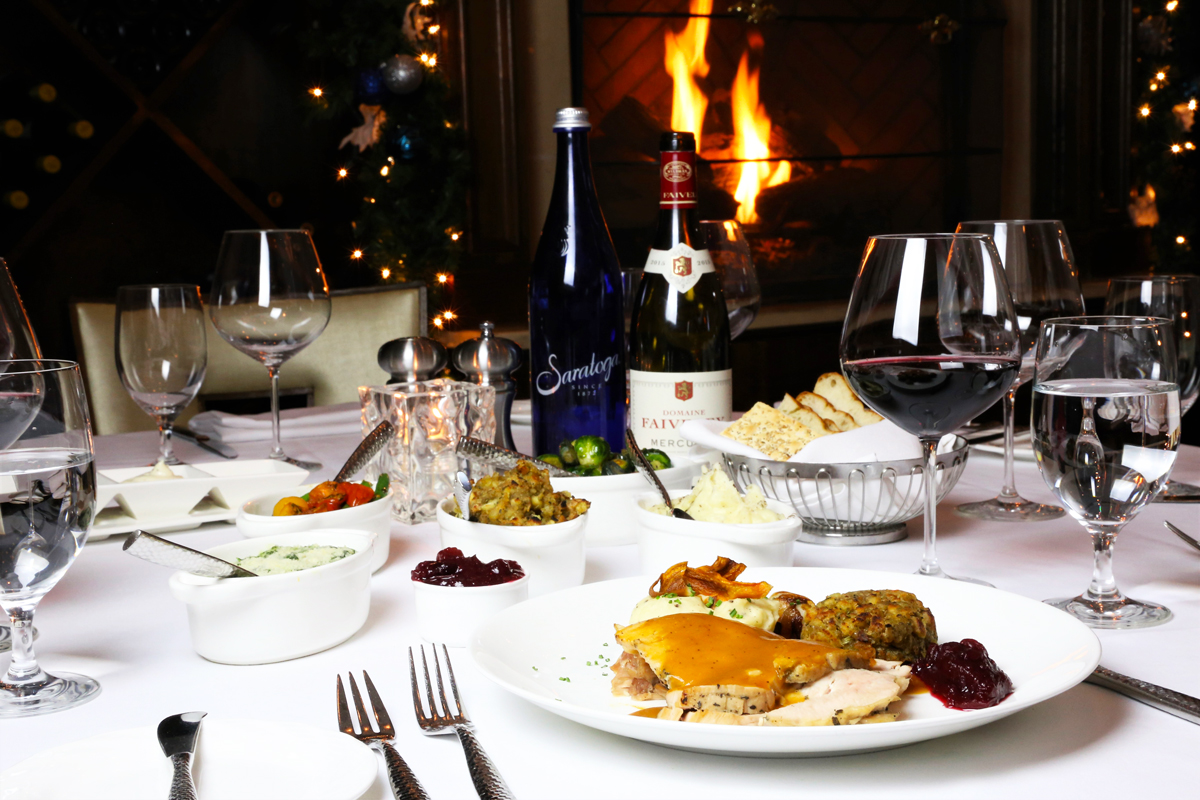 If the crackling fireplace isn't enough of an incentive to visit, let the Westchester County eatery's Thanksgiving menu convince you to reserve a table. For the holiday, Benjamin goes all out with a prixe fixe offering that leans into the flavors of fall in the Hudson Valley. The meal runs $69.95 per person before tax. As for what's included, diners can choose between puree of pumpkin soup and an autumn salad with roasted beets, walnuts, and goat cheese for their appetizer. Either pairs perfectly with the entrée, a traditional Thanksgiving turkey dinner with all the fixings: stuffing, roasted yams, potatoes au gratin, and cranberry relish.
And don't forget about dessert! Benjamin ends its holiday meal with a classic slice of pumpkin pie and a scoop of vanilla ice cream, with freshly brewed tea and coffee available to round out a perfect culinary experience in the Hudson Valley.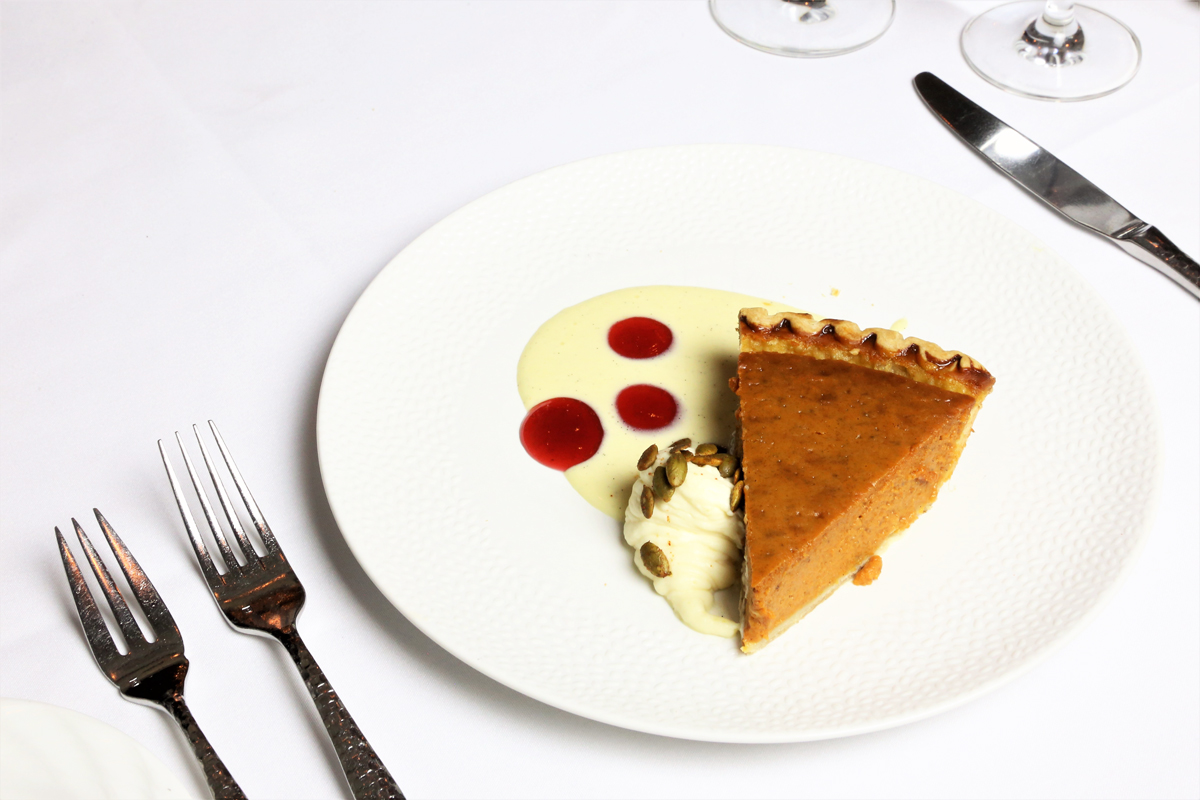 In addition to Benjamin's show-stopping Thanksgiving lineup, the restaurant also offers its regular a la carte menu for lunch and dinner visitors who want to customize their dining experience in Westchester. That's the menu upon which the restaurant's signature chef-selected, dry-aged steaks and chops feature prominently alongside seafood and scrumptious sides. No matter which option diners choose, they're guaranteed a delectable meal that feels cozy, welcoming, and full of holiday spirit.
"It's a family restaurant so people like to gather the family," Prelvukaj explains, adding that Benjamin is a great option for anyone who craves a top-tier meal without logging unnecessary hours preparing a feast at home. "You can just come to ours and enjoy a nice meal with your family."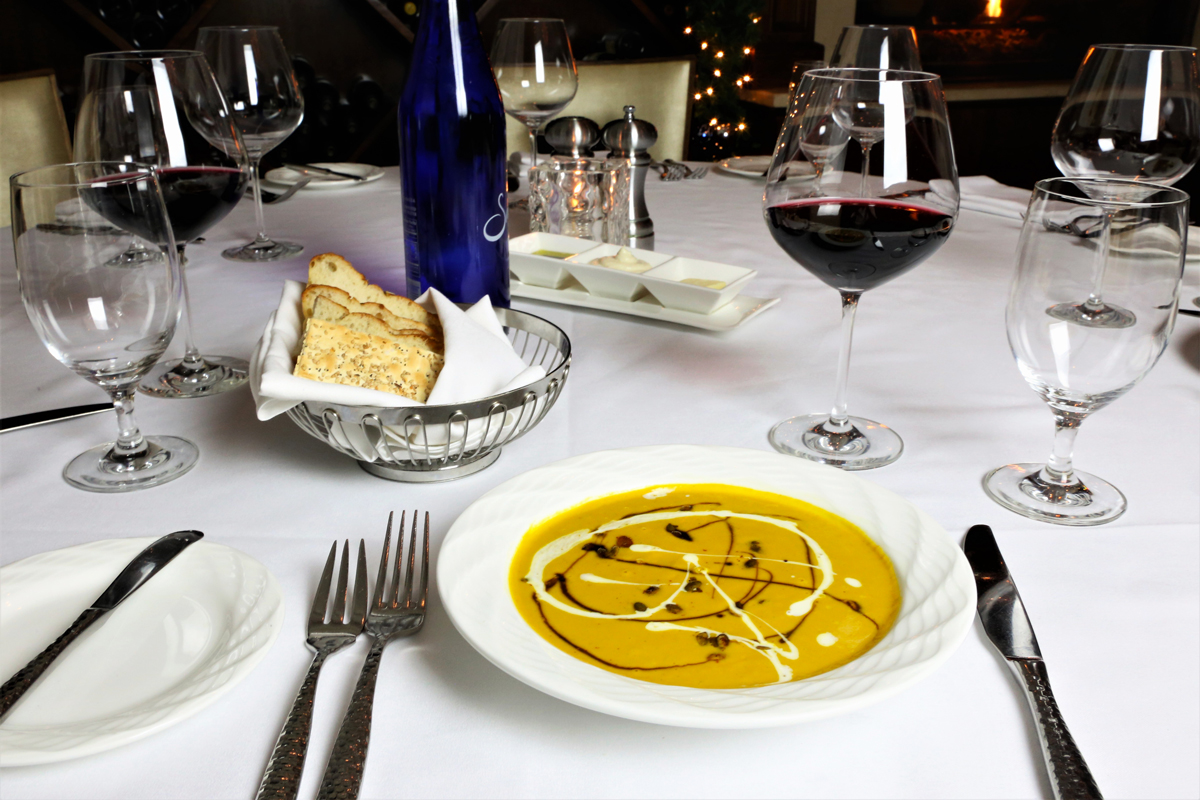 For a finishing touch, Benjamin makes its dining experience extra-special by decorating its space for the holidays.
"It's very cozy," Prelvukaj enthuses. "It feels just like home."
Benjamin Steakhouse
610 Hartsdale Rd, White Plains
Founded in 2006, the family-owned and operated Benjamin Restaurant Group has grown to comprise some of the New York metro area's premier culinary destinations. Offering exceptional food and service in luxurious environments, owners Benjamin Prelvukaj and Benjamin Sinanaj make it their mission to treat each guest like a member of their family. Click here to read more about the company, make a reservation, or order Benjamin Steakhouse At Home.
---
What's this?
This content is made possible by our sponsor. It is not written by and does not necessarily reflect the attitude, views, or opinions of the Valley Table editorial staff.​