Ahead of the wine and spirits fest at Bethel Woods this October, preview the top-billing wine vendors on the lineup.
With fall food and drink season underway in the Hudson Valley, the countdown to The Big Sip, a.k.a. the region's premier wine and spirits festival, is on. Coming to Bethel Woods Center for the Arts on the weekend of October 7-8, The Big Sip is a celebration of the top craft libations across the region and the nation. Add to that top-tier musical acts like Andrew McMahon in the Wilderness and Back to the Eighties Show With Jessie's Girl, and you have what's sure to be an unforgettable two days in the Hudson Valley.
Ahead of the fest, let's take a look at the wine vendors and attractions that will be onsite in October.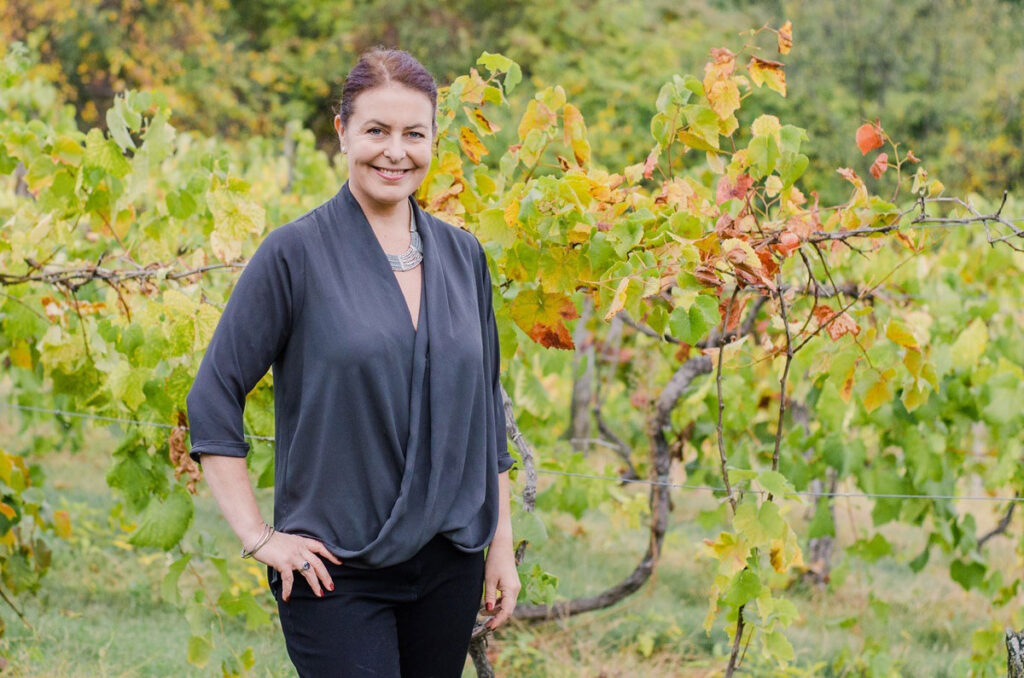 Session
For vino aficionados in attendance, the panel with Sunny Gandara is a can't-miss. Gandara is a Beacon-based food and wine consultant and the voice behind @theplantcurioustable on Instagram. During her session, Gandara will offer advice on how to look for a quality wine, determine which wines are best for drinking now or storing for later, and learn more about which wine-producing regions can be the best value for money.
"I'm looking for this to be a fun and interactive session where people can ask questions as well as learn some practical things about wine," she says, adding that she will also share tips on food and wine pairings. "After all, wine exists to be enjoyed with food!"
Wine Vendors
At The Big Sip, there will be dozens of participating wine vendors for general admission (GA) attendees. For serious vino lovers, the Sommeliers' Choice: Wine Connoisseur VIP Tasting Pass grants access to a curated list of wines by top producers across the globe. Here are a few makers to note:
VIP
Based in Italy, 47 Anno Domini is known for its delectable cabernet francs. The winery uses non-invasive growing and sustainable processing techniques and boasts both organic and vegan certifications.
VIP
The West Bekaa Valley wine producer and vendor has a presence in more than 40 countries across five continents and crafts vegan and organic offerings. Attendees can expect to sample the Red Blend and Comte de M from the Lebanon brand, which was named to the World's Best Vineyards 2023 Top 50 list.
VIP
This French winery resides at the highest point of the Bandol appellation in Provence. The acreage here boasts magnificent biodiversity, and the winery has not used weedkillers, pesticides, or chemical fertilizers since 1996.
VIP
If champagne is what you seek, get excited to sample from this wine vendor, which will be pouring bubbly and its Blanc de Noirs. Brigandat only bottles around 4,000 cases of wine per year, making this an extra-special treat at The Big Sip.
VIP
Expect a medley of pours from Vintus, which represents more than 200 brands ranging in category, region, and style.
GA
Just a short drive from the Hudson Valley in Lake George, Adirondack is a family-owned winery that focuses on local production. Savor a variety of vinos, including both red and white varietals, as well as fruit-infused wines from this brand.
GA
Brotherhood Winery is iconic in the Hudson Valley, and for good reason. The winery itself is a hub for local history, and the wine is positively scrumptious. Keep an eye out for the best-selling Riesling, which boasts lovely floral and lime aromas, or get the table wine of your dreams in the form of I Love NY, Brotherhood's go-to red blend.
GA
The addition of City Winery Hudson Valley to Orange County was a delight not just for vino lovers, but for food and music enthusiasts as well, thanks to the venue's delectable dining options and exciting concert series. The wines from this producer run the gamut from a City Winery Reserve Merlot 2020, which earned the New York Merlot of the Year Award in 2023 by the New York International Wine Competition, to Pet-Nat "Sparkling" Riesling 2021, which you'll want to drink all year long.
GA
If you love sangria and you live in the Hudson Valley, chances are you've sampled Freefall Sangria before. The local brand takes everything you love about sangria and turns it into a scrumptious drink that's just sweet enough. Be warned: this boasts a higher ABV than your standard pours, so make sure to savor your sips slowly.
GA
Another family-led winery, Oak Ridge has roots around Lodi, California, where it crafts approachable wines that are highly drinkable and delicious. Start strong with the OZV Red Blend, which has a Zinfandel base, or keep summer vibes going strong with the OZV Rosé.
Looking for the full list of wineries and wine vendors at The Big Sip? Find them all here.
P.S. Want more? Read up on the tequila brands that will be at The Big Sip as well.