IT'S EXACTLY 139 STEPS FROM Meyer's Olde Dutch, a new hamburger and cocktail joint near the west end of Beacon's Main Street, across the street to Kitchen Sink, a 24-seat restaurant, opened in 2015, that's become well known and well loved by locals for its blend of global flavors with family-centered "comfort" dishes.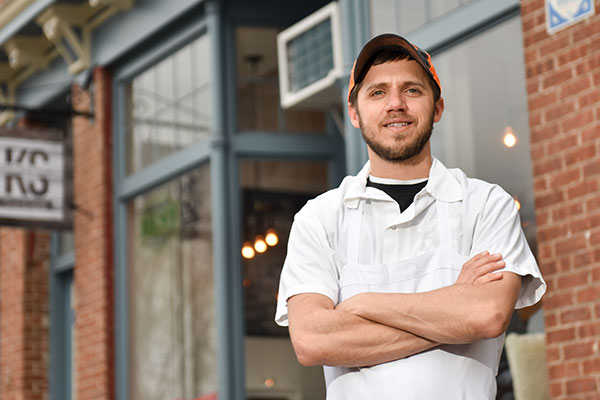 Both eateries are owned by Brian Arnoff, a Town of Poughkeepsie native who came to Beacon by way of Hyde Park, Boston, Italy and Washington, DC. Arnoff's mission as a restaurateur is simple: "I want to serve delicious, affordable food that guests will want to return to week after week," he says.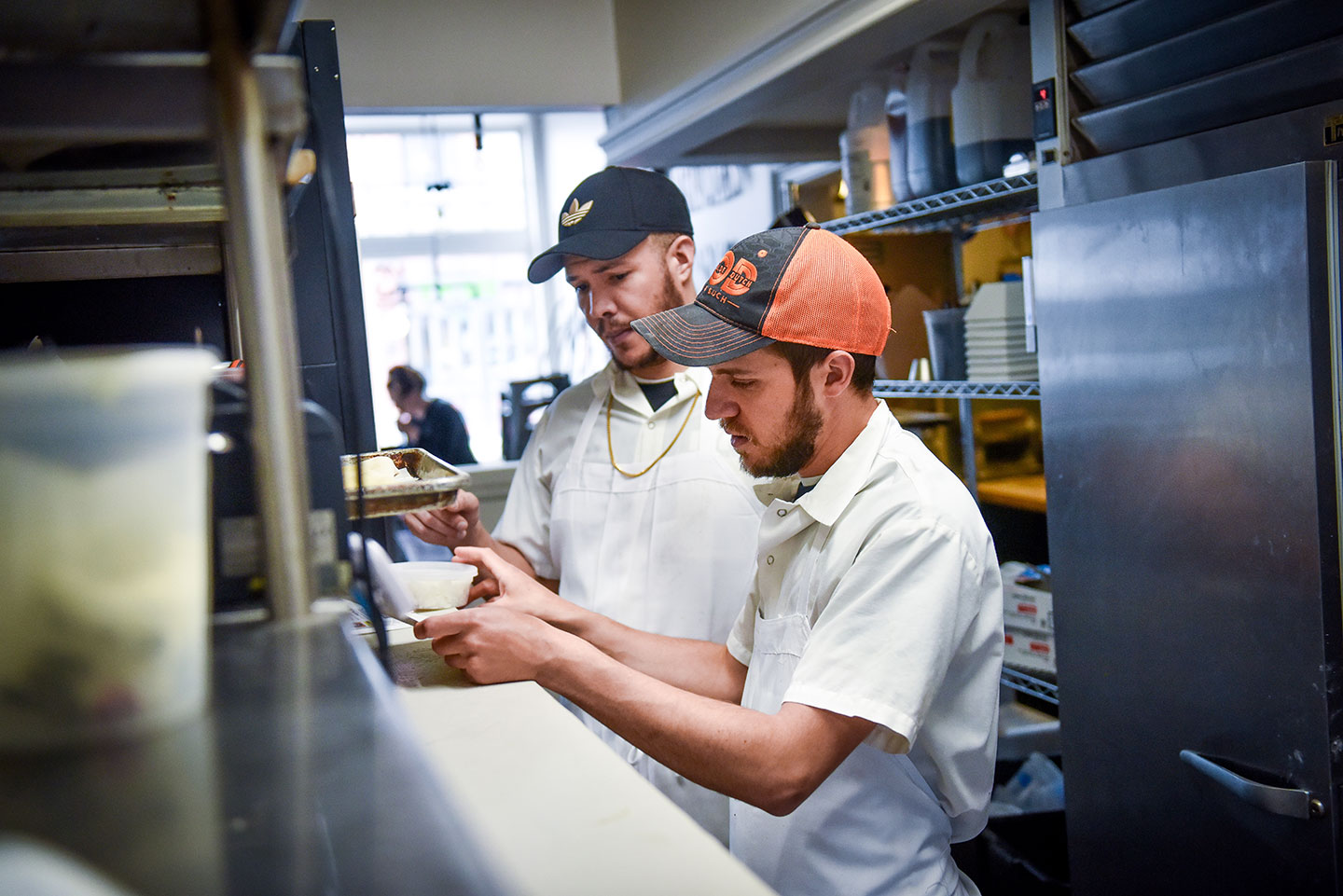 Arnoff grew up religious—he went to Hebrew school, had a bar mitzvah and viewed Temple as family—and he credits his early religious practice for giving him a cultural source for many of his culinary creations. Every Jewish family has its balabusta (Yiddish for good homemaker and cook, derived from the term ba'alat babayit, meaning mistress of the house). The Arnoff family's balabustas were his grandmothers. His mother's mother, Davida, was known for her chopped liver and prime rib; his father's mother, Phyllis, was known for her kreplach (dumplings). The matriarchs shared holiday duties, splitting the celebration of the holidays between the two homes.
Admittedly a picky eater as a child, Arnoff says that pickiness disappeared when, as a 13-year-old, he vacationed in Italy with his grandparents. "I have a distinct memory of trying clams for the first time and how good they were," he says. From then on, his interest in food and cooking blossomed; as a child, having full-time working parents meant he often cooked his own meals or readied dinner at home for the family.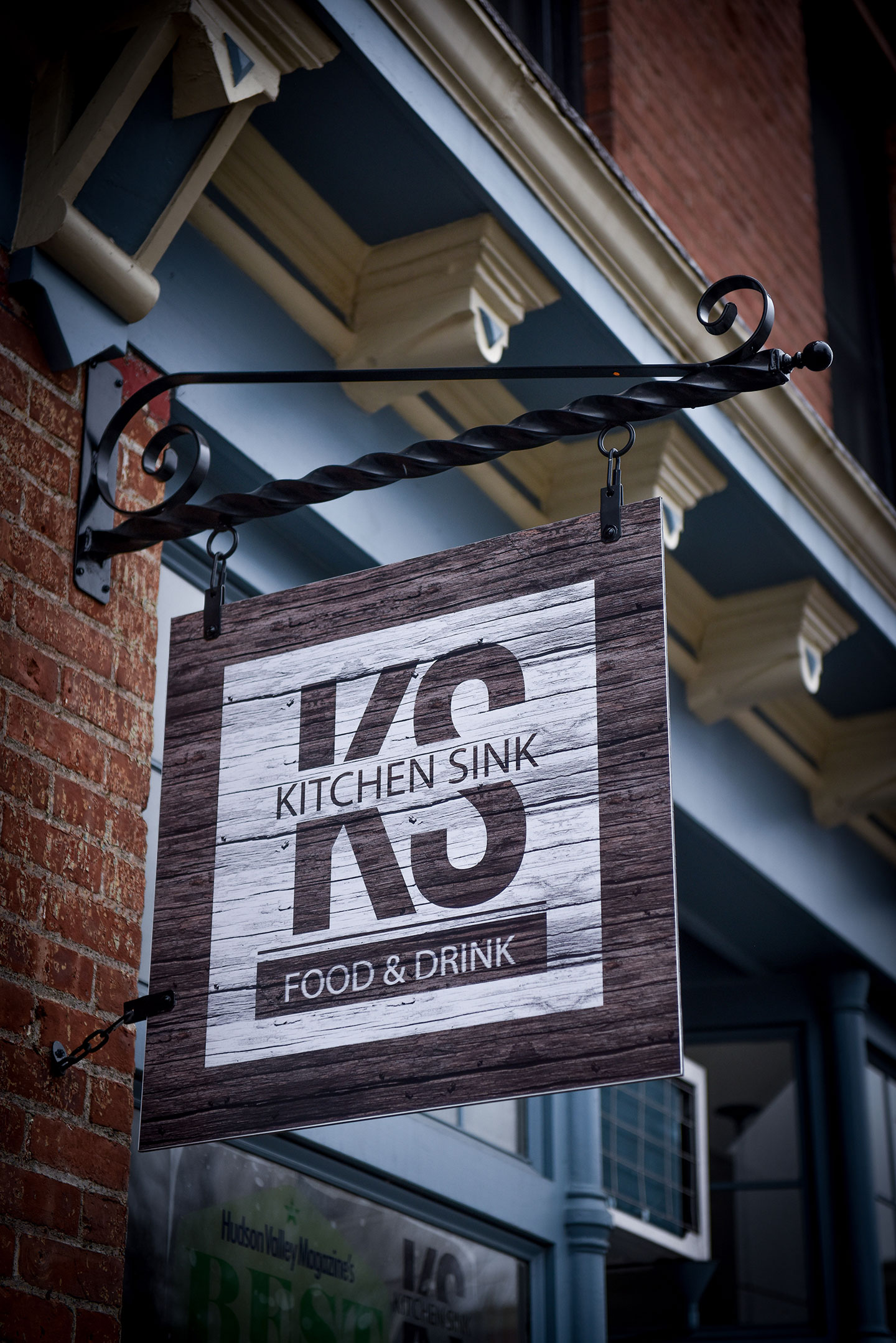 He went on to study hospitality at Boston University and wound up working with James Beard Award-winning chef Barbara Lynch, who trusted with cooking for the opening of Sportello, her casual Italian restaurant in Boston. His work there inspired a semester abroad at Apicius International School of Hospitality in Florence, where he learned the art of making handmade pasta and developed a deep appreciation for seasonal ingredients and regional cooking. It was "a totally different culinary experience than I found at home," he admits. "Living in Italy was very eye opening. Between the culinary program and wandering the markets three or four days a week, I was immersed in food all the time."
When his wife headed to grad school in Washington, DC, Arnoff went along and found himself at Michael Mina's Bourbon Steak, a classic steakhouse in the Four Seasons Hotel. Then the food truck craze hit. Tourists and office workers alike began to flock to the mobile kitchens for affordable, quick and delicious meals. "I always wanted to be in business for myself," Arnoff confides. "A restaurant is a lot of money and a lot of risk; a food truck was the perfect stepping stone."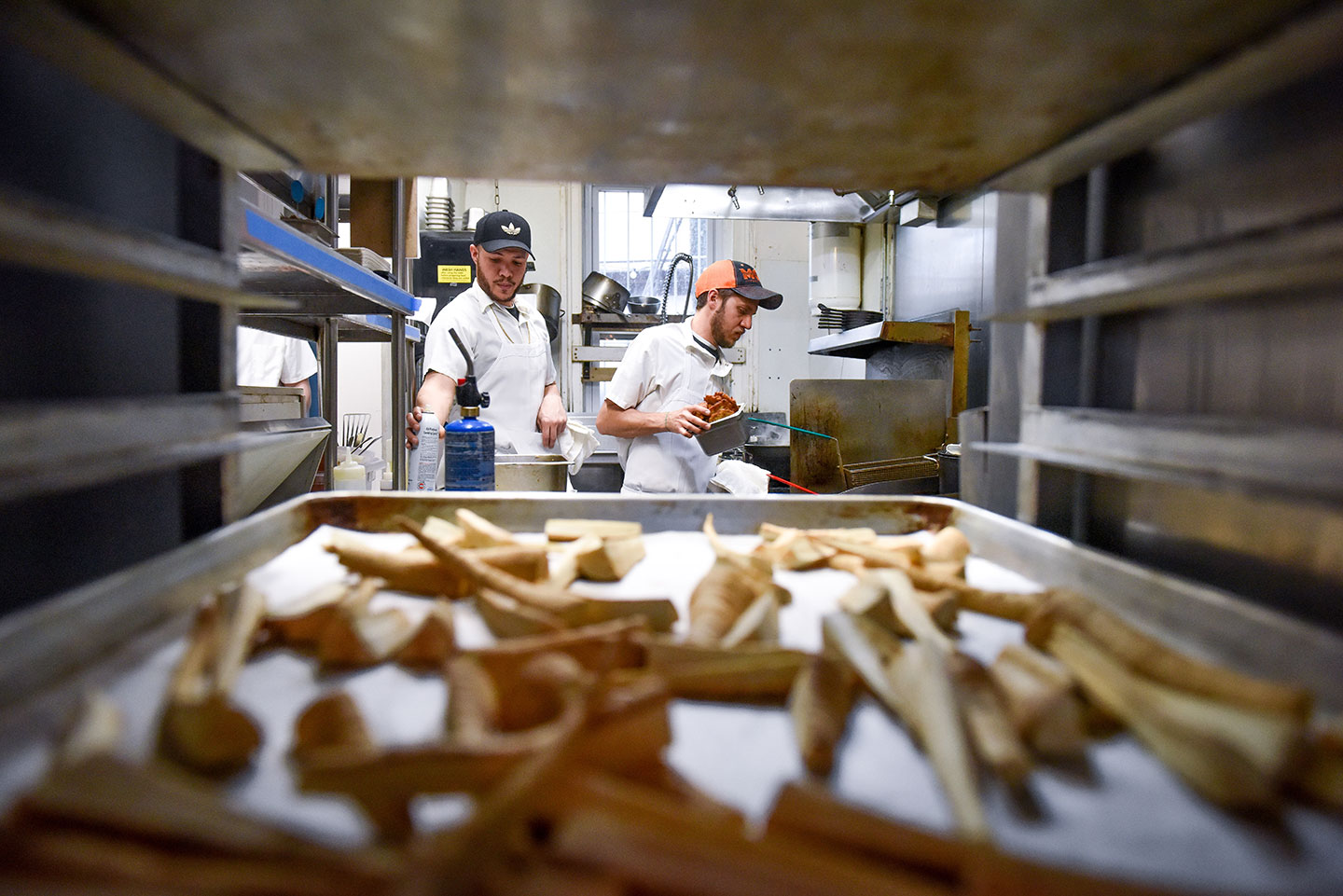 With a little savings and a small loan, Arnoff's CapMac food truck was born, and from that bright, cheese-colored Ford E250 box truck bubbled high-end macaroni and cheese, mainly for the students and residents in Georgetown. "We did a classic mac and cheese, a chicken parm-meatball dish, a beef Bolognese dish. [We] always had a few rotating mac and cheeses—a goat cheese mac and cheese, a Reuben mac and cheese with a Swiss cheese sauce and pastrami-and-rye bread crumble," he recalls. Arnoff's was the ninth licensed food truck in Washington, and CapMac received positive reviews. In a 2013 post in her Better than Ramen food blog, Ana Cvetkovic wrote, "CapMac is known for serving up gourmet macaroni dishes that please the palette and remind fans of mom's cooking. CapMac definitely has a cult following."
His foray into mobile dining proved profitable and successful, but Arnoff still wanted to open a restaurant "where the food came from my own farm," he says. "My grandfather always had a garden. I still remember when I planted a pumpkin seed, brought the plant home and mom and I planted it in grandpa's garden." Arnoff's mother's passion for farming "exploded" while he was working in Washington, and that, in turn, helped him determine the direction of his business. "'Farm-to-table' isn't a catch phrase for us, it's a reality," he stresses. "We've stuck to that—we feature produce from our own family farm and work hard every day to get as many ingredients from the Hudson Valley as we possibly can." No stranger to technology, Arnoff uses a farm-to-table app that allows chefs to instantly see what is available from local sources to assure he has access to the freshest products available.
Truckload Farm and Orchard in Hyde Park, the family's "micro farm," encompasses only a half-acre of tilled soil, a greenhouse, an apiary and a deer fence. "We grow many 'traditional' garden-type items, like tomatoes, lettuce, cucumber and zucchini," says Brian's mother, Lisa. "However, we grow many varieties, especially types that you don't find in the supermarket. I've grown as many as 14 different varieties of tomatoes and 20 different varieties of squash."
The little farm, in fact, annually produces more than 2,000 pounds of vegetables and nearly 100 pounds of honey. "Tomatoes are the most exciting," Arnoff adds. "We grow exceptionally good tomatoes—there is nothing in the world better than a fresh tomato, right off the vine, still warm from the sun."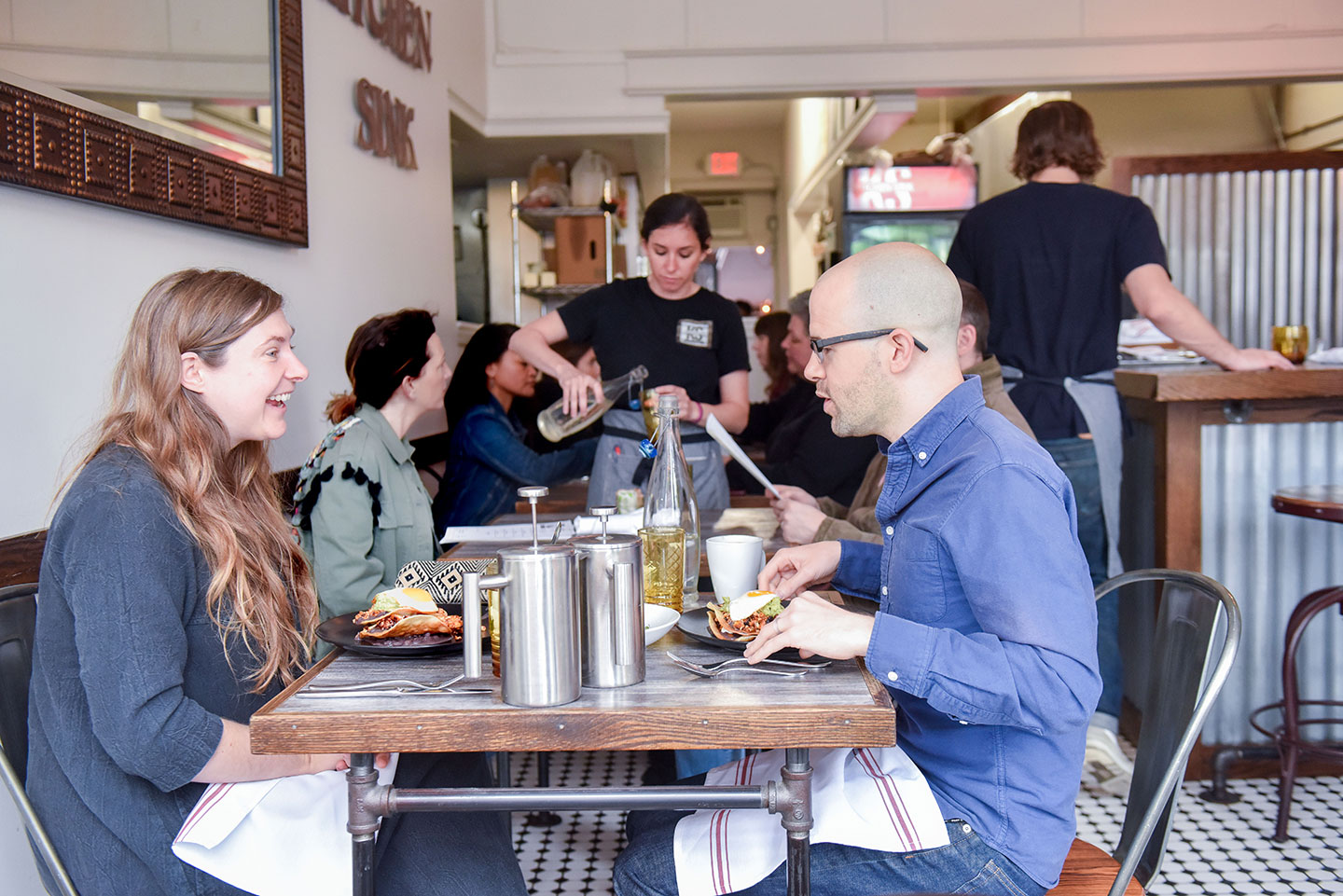 Kitchen Sink also sources produce from Migliorelli Farm (Tivoli), Wrights Farm (Gardiner), trout from the Beaverkill Trout Hatchery (Livingston Manor), shrimp from Eco Shrimp Garden (Newburgh) and wines from Whitecliff Vineyards (Gardiner). Arnoff emphasizes he is committed to supporting local farmers. "In the three years since we opened [Kitchen Sink], we've sourced local dairy, local produce, local meats, local grains. We regularly highlight local rye and corn flours, polenta, local breweries and wineries," he says proudly. "We're getting the highest quality ingredients from people we trust—and supporting our local community at the same time."
Arnoff says he still remembers the flavors from the kid's table at Seder, and he readily admits that growing up Jewish had a significant effect on his culinary leanings. "I grew up eating a lot of traditional Jewish, Eastern European food—some of it comes from my family's roots," Arnoff admits. "The chopped liver I serve at Kitchen Sink is my grandma [Davida's] recipe—[she] made it every year for Passover."
Some things never change: the borscht, the blintzes, the babka. The kreplach—crispy dumplings stuffed with braised brisket, onions and potatoes—have been on the menu since day one. On the other hand, it's safe to say that the menu at Kitchen Sink is nothing if not eclectic. Chopped liver and duck leg mole coexist with spanakopita and fried chicken.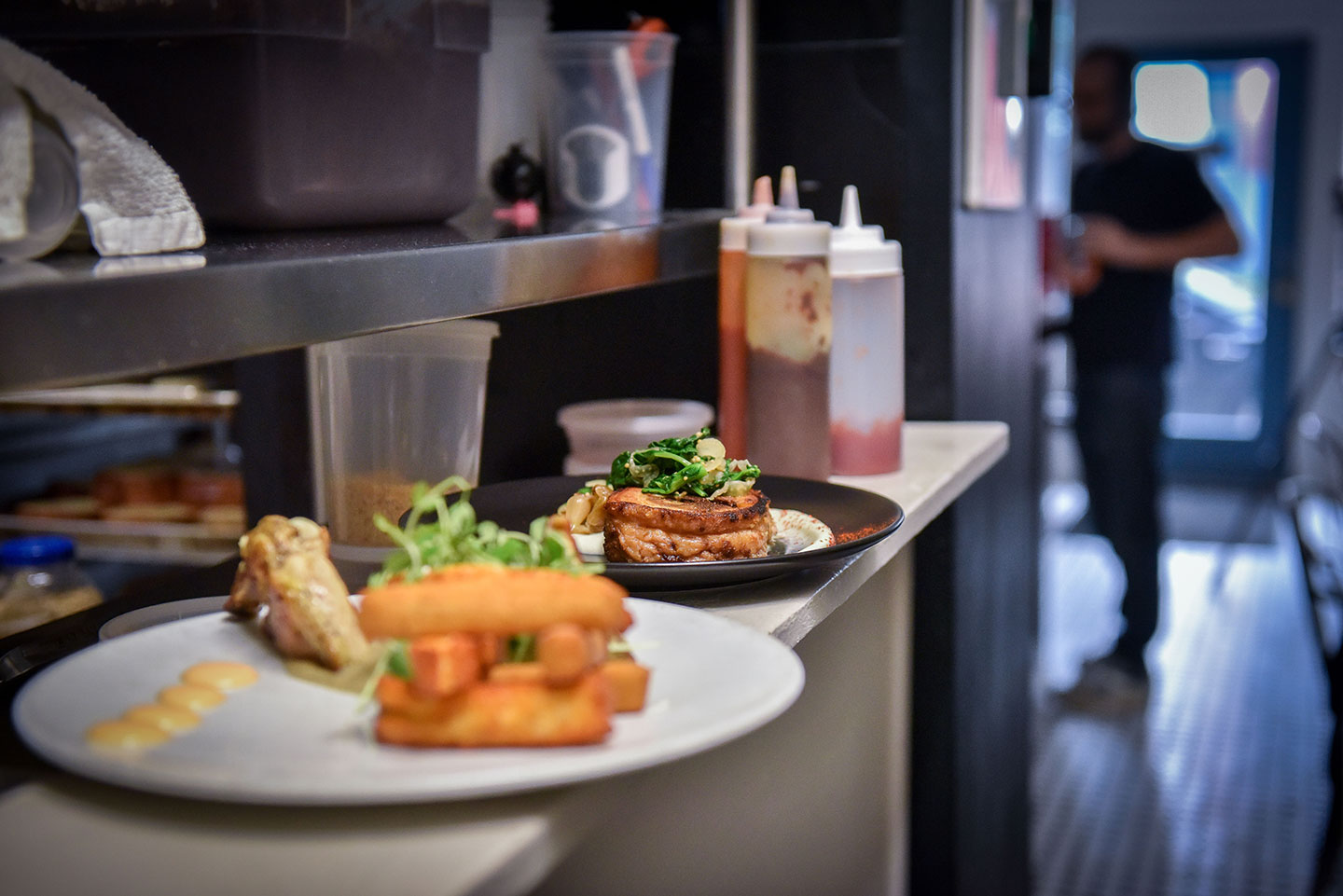 The updated, modernized, localized and improved recipes have added a new perspective to some of those old tastes. Arnoff's sweet-and-sour meatballs (in a sweet-and-sour tomato sauce, served on a homemade potato-and-onion knish) are an updated version of his grandpa's meatballs (which were adapted from his mother's recipe for stuffed cabbage). The chicken liver pâté, made with vermouth, sherry and wine reduction, comes served on a warm potato latke. (The pâté is smooth and creamy—far removed from the chunky chicken liver/hard-boiled eggs mixture now all-too common—it's served piped onto a latke and topped with house-made apple mustard, looking not unlike a swirling, soft ice cream cone.)
Regulars line up for Fried Chicken Monday—three pieces of chicken, cornbread, cole slaw, macaroni and cheese, garlic dill pickles and a brown butter sea salt cookie is the sole menu item available. It'll set you back $15 for everything but a drink.
Beacon is a small Hudson Valley city that has grown a big reputation for excellent food, art, recreation and, well, for just being a nice place. "Beacon is a great town for food; the Dia [Art Foundation] draws tourists for art; there's hiking and biking nearby," Arnoff says. "Beacon has been cultivated as a great place to visit. I'm not sure what's next, but I don't see myself leaving any time soon. I love working with, cooking for and serving the people here."