A cauliflower is nothing but a cabbage with a college education." —Mark Twain, Pudd'nhead Wilson
CAULIFLOWER WAS ONCE THE most expensive, elegant and fashionable vegetable on the Victorian table, though it has fallen in and out of favor countless times since. Now, however, primed with new culinary and nutritional interest, cauliflower is in the spotlight once again.
"I love cauliflower. It's nice to see it finally getting its due," says Terrance Brennan, the James Beard Award-winning chef and CEO of Brennan Restaurant Group. The owner of New York's famous Picholine, Brennan will assume operation of The Roundhouse in Beacon, this fall.
"Cauliflower used to be the unsung hero of the kitchen," agrees Chef Bruce Beaty. "In the modern kitchen, the chef who changed that was Joël Robuchon—he made a soup of puréed cauliflower and topped it with caviar. He turned a peasant vegetable into an ethereal, mind-blowing dish."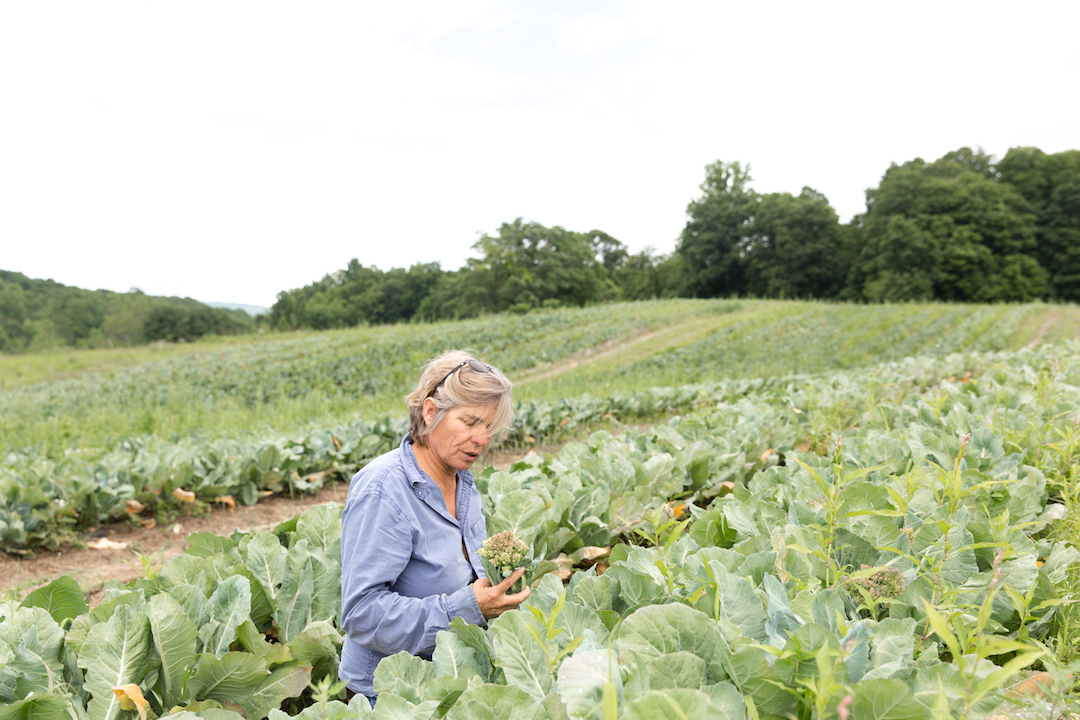 Ryan McLaughlin, co-owner and chef of Daughters Fare and Ale in Red Hook, agrees. "I love to pair it with fish,"he says, "especially firm, white fish, like roasted cod—the subtle sweetness just works. It's really one of my favorite vegetables."
Chef's preference aside, when you think about a vegetable people are likely to go crazy for, a college-educated cabbage is usually not the first thing that comes to mind. It's an unfair omission.
Botanically, cauliflower is a member of the Brassicaceae family. Known primarily for its big, bulbous white head, green, purple and even orange varieties also are popular, both as edibles and ornamentals. (Purple cauliflower gets its vibrant color from the presence of anthocyanin, the antioxidant also found in red cabbage and red wine. Orange cauliflower was first discovered in Canada in 1970, though it took years of cross-breeding before it was widely available; the color comes from a genetic mutation that allows the plant to hold more beta-carotene.)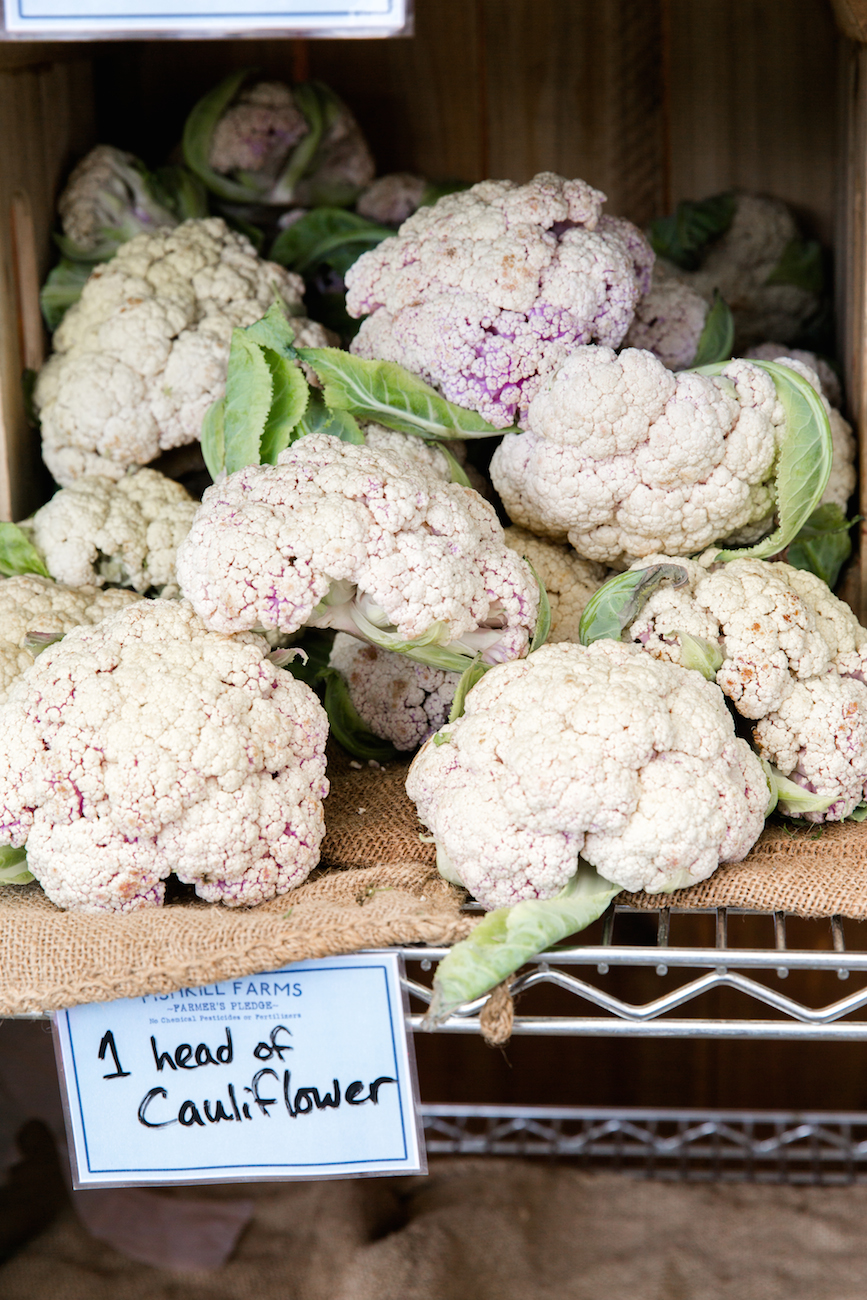 In the 1890s, cauliflower was one of the Hudson Valley's most important crops. William and Thankful VanBenschoten were the first to grow it commercially on their farm in the Catskills, near New Kingston. Other farms in the area followed suit, and soon the crop was such an important part of the local economy that printed crop predictions and cauliflower prices were printed on the front page of the local newspaper. "Cauliflower grows so well there because there's rich, high organic matter soil,"says Amy Hepworth, seventh-generation farmer of Hepworth Farms, in Milton, "and the air is about 10 degrees cooler there, so they don't risk hot temperature at harvest." The cauliflower boom lasted until the 1950s, when increased competition from growers in California and Long Island crippled the local industry. The last large-scale cauliflower operation in the region ended in 1996.
Like its cousins broccoli, kale and cabbage, cauliflower is a nutritional powerhouse. It's an excellent source of manganese and vitamins C, K and B6, as well as antioxidants that may help lower cancer risk. One compound found in cauliflower—glucobrassicin—may be especially beneficial in fighting inflammation in children.
It's perfect for Thanksgiving—
The hardest part is not eating it all before the rest of dinner's ready.
Though you'll find cauliflower in the grocery store year-round, it's best eaten in the fall, when you can take advantage of the local harvest. "You'll start seeing good local cauliflower in October and, depending on how many frosts we get, we can harvest through November and even December," says Andrew Harrington, vegetable production manager at Fishkill Farms, in Hopewell Junction.
In the kitchen, cauliflower is one of the most versatile fall vegetables you can find. "You can pretty much do anything to it," McLaughlin says, "It's great roasted, boiled, pickled or puréed. One of my favorite ways to make it is to blanche it in salted water and toss it in a marinade of orange juice, orange zest, olive oil and something spicy, like Espelette pepper. Don't ice it after you boil it, though—when it's warm, it soaks up more flavor."
Cauliflower's unique texture and mild flavor also make it a popular substitution for meat. Chef Krista Wild, of Wildfire Grill, in Montgomery, has elevated it to the star of the plate. "We serve a cauliflower steak," she says. "It's roasted with coconut oil and served over parsnip purée, roasted butternut squash and a pistachio vinaigrette. I thought no one was going to order it but it's one of our most popular specials. We have tables where all four people are eating cauliflower steak."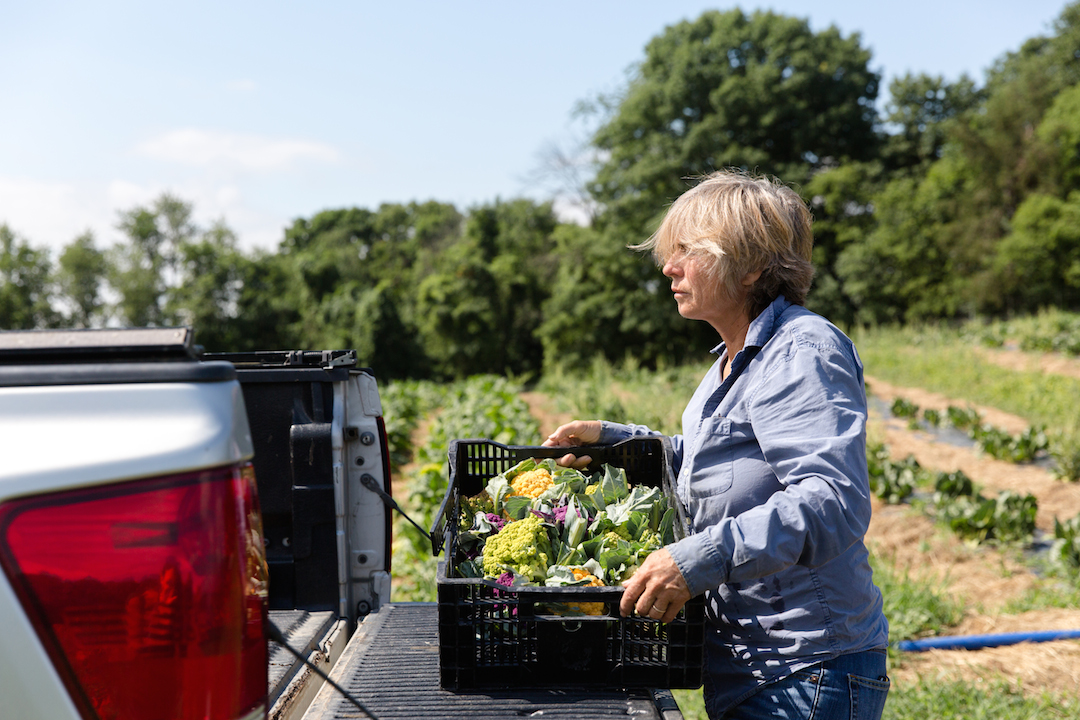 One of the best aspects of cauliflower is that you really don't need to do much to it to make it taste great. "At home I just blast it in a hot oven until it gets those crispy edges," McLaughlin says. "Itgoes really well with turkey. Roasted with curry, golden raisins, pine nuts and parsley—it's perfect for Thanksgiving. The hardest part is not eating it all before the rest of dinner's ready."
"At The Roundhouse, our cauliflower comes from Hepworth Farms," says Chef Beaty, "and it's so fresh, when you pinch a floret it doesn't crumble, it squeaks. It's just beautiful."
Though it's a challenging vegetable for the backyard gardener to grow, it is possible to have a good crop with a little work. The most important steps are to choose the right cultivar for your climate, plant at the proper time, and provide a steady supply of moisture, Hepworth says. "Growing a perfect, big, white cauliflower is a challenge," she warns. "When cauliflower's heading, it can't be hot. It's a daylight-sensitive plant, which is why we plant it in summer and harvest in the fall. We've had great results from Cheddar, which is a bright orange variety; purple Graffiti; and Vitaverde, which is a green variety."
At Fishkill Farms, Harrington makes two annual cauliflower harvests, in early summer and late fall, before the first frost. To keep the heads creamy white, they have to be protected from sunlight, which would turn them green from photosynthesis. "The older varieties need to be tied up by hand, but most commercial hybrids now have self-blanching leaves," he says. "They do a pretty good job of covering the head, but if you want it to look perfect, you still need to check it often."