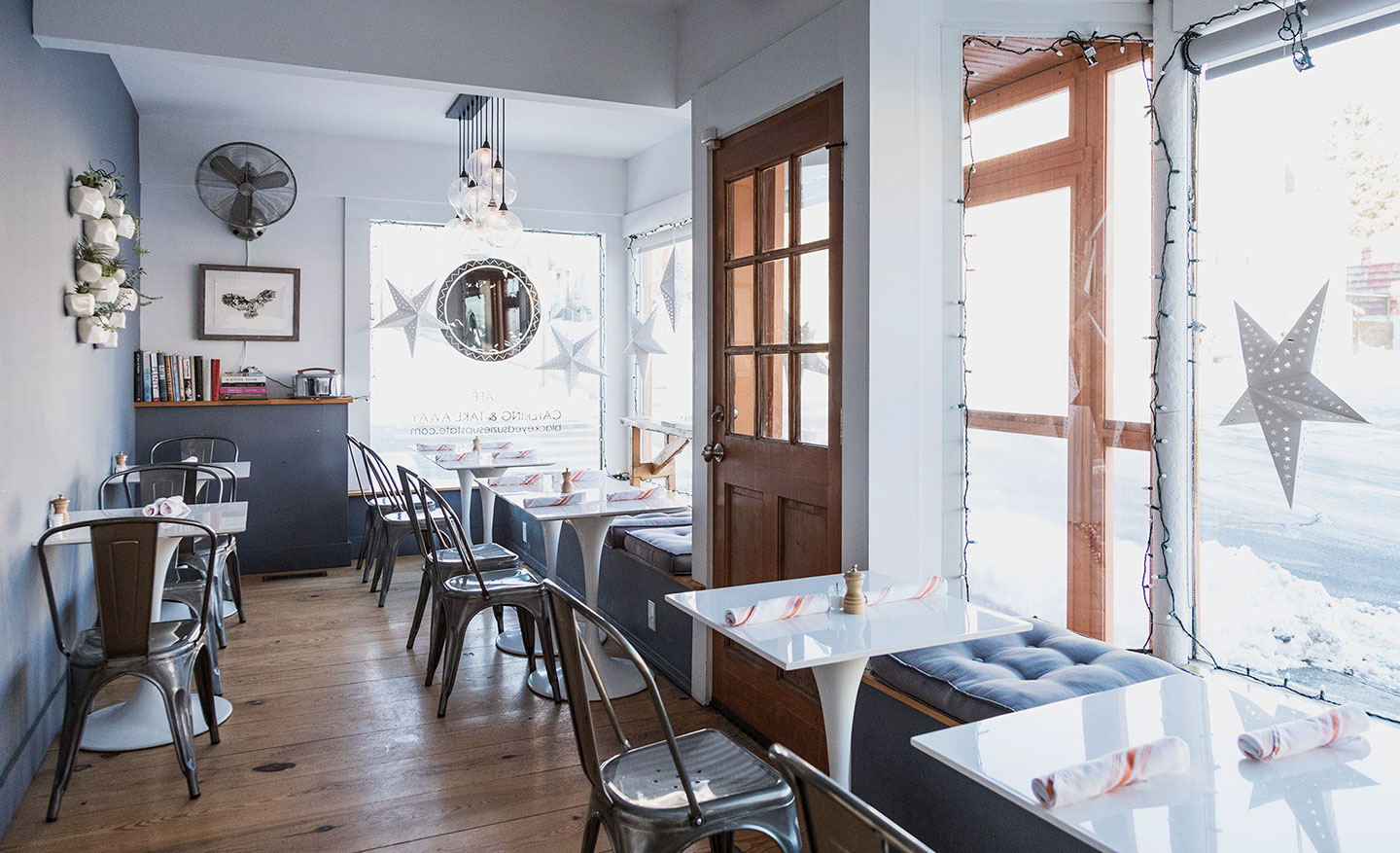 IN 1996, TROY NATIVE AND self-taught chef Cheryl Paff opened an East Village hotspot named Black-Eyed Suzie's Organic Café. Juan Tzitzimititila, who hailed from Puebla, Mexico, got a job there working in the kitchen. Paff's wanderlust kicked in, and she left after four years; Tzitzimititila stayed on, honing his skills on Mediterranean cuisine (which he did well enough to earn an impressive 27/30 rating from Zagat).
After Black-Eyed Suzie's closed, Paff convinced her husband, Mark Zachelmayer, that they should travel the world for a year. An enthusiastic traveler, Paff studied everywhere she went, "sometimes at culinary schools, sometimes from moms." She had trained with the family's cook while visiting her mother-in-law in Guatemala, for example; in India, the school where her husband was studying music provided three meals a day, "So I asked if I could study with the cook,͟ she notes. ͞I trained with him and learned south Indian cooking that way."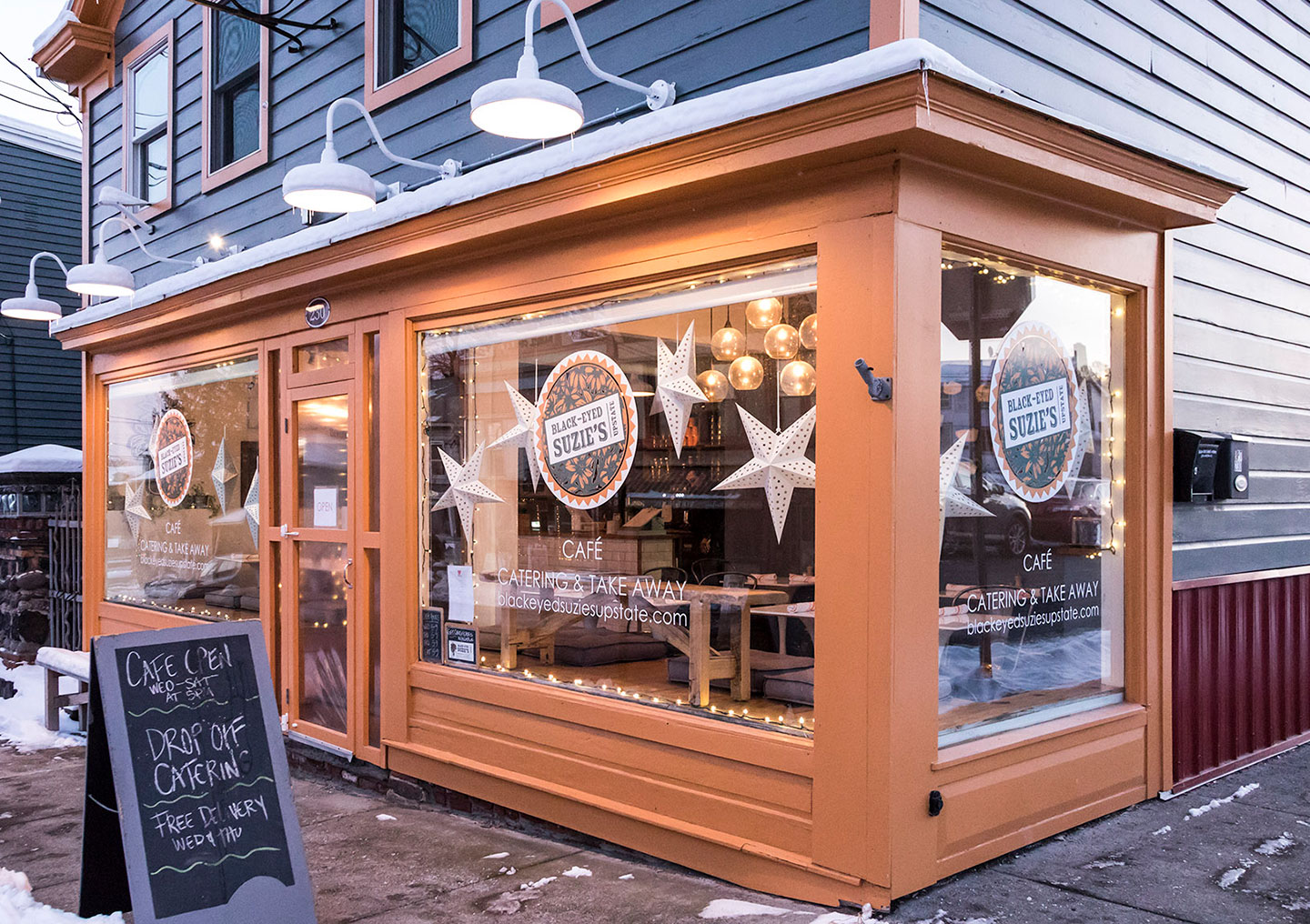 So, with only a rough itinerary and $150 standby airline tickets, Paff and Zachelmayer set off for Madrid, then traveled through Morocco, France, the Netherlands, Italy and Turkey—eating and studying all the way. They skipped over to India, then to Nepal, Thailand and Malaysia. After a stint in Bali, they flew to South America, finally heading back to New York City via Peru, Bolivia, Guatemala and Mexico. Soon after 9/11, they decided to live somewhere else; they settled in Woodstock and have called the Hudson Valley home ever since.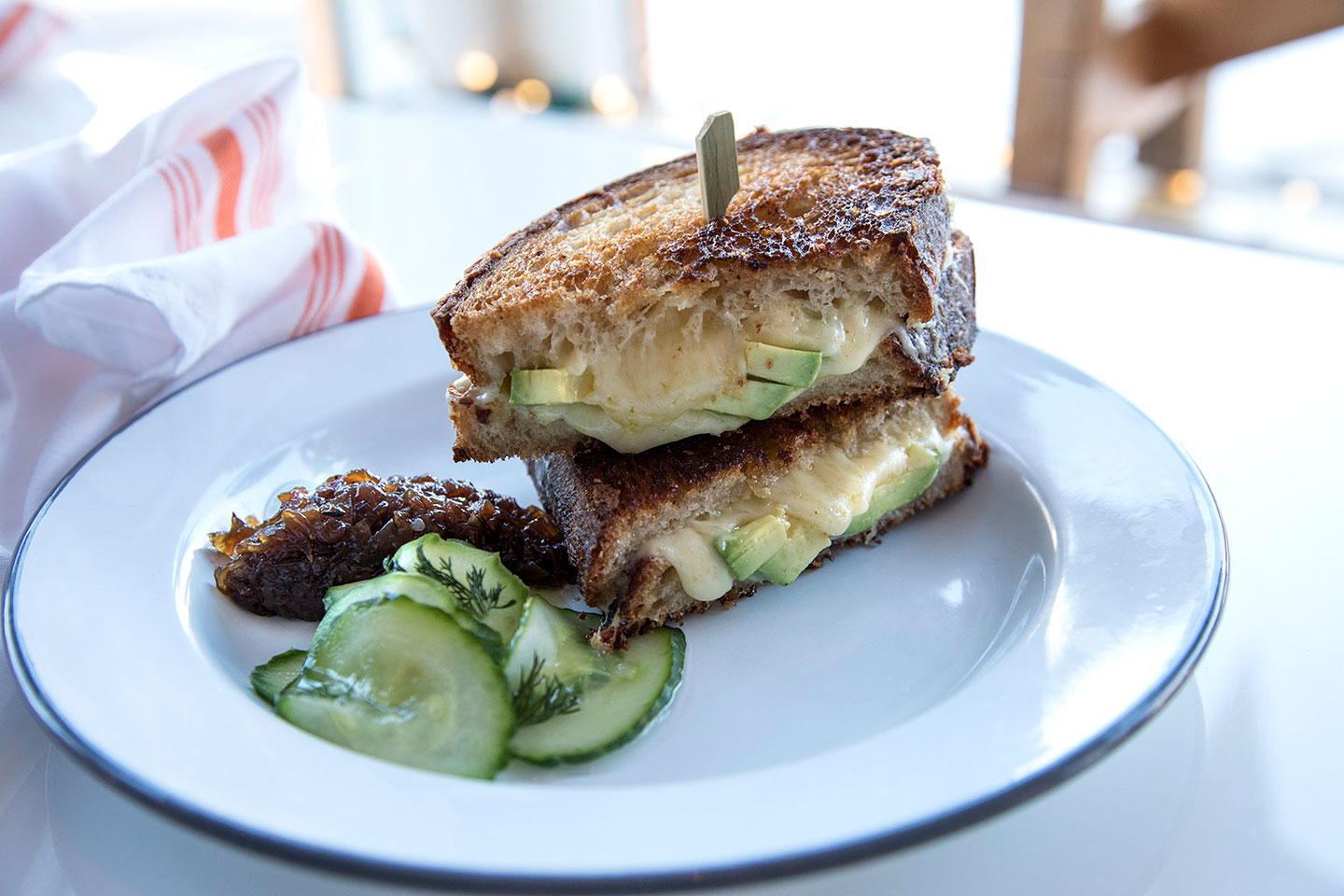 ​Paff got a job managing the Rhinebeck Farmers' Market at a time when the Hudson Valley food movement was just starting to take off, and she saw major changes in the valley's food culture during her 14-year tenure. "When I first started, you couldn't keep a meat or cheese vendor—there wasn't enough business for them," Paff recalls. "By the time I left, there were multiple meat and cheese vendors, along with people selling wine and spirits. It was a fun and exciting time. I became friends with all the farmers and I watched their kids grow from toddlers to driving the farm truck. That's why I stayed so long—I was going to leave but I couldn't because they were like family." Later, Paff and some friends started the Woodstock Farm Festival.
All the while, Paff doubled as a freelance chef and caterer. Business was good, but it wasn't until Tzizimititila decided to move up to the area as Paff's business partner that business really took off. "I couldn't have done all of this by myself," Paff admits. "Juan is a powerhouse—he likes to be super busy."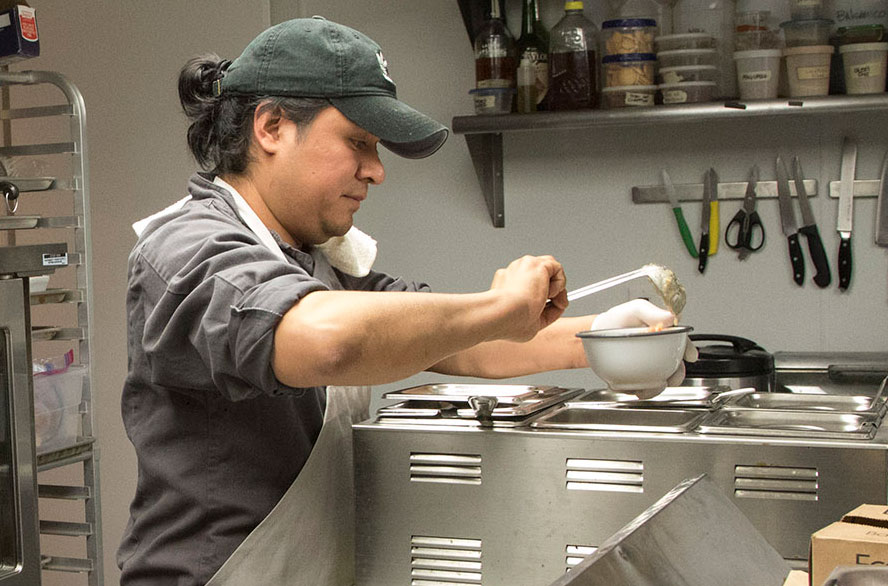 First based in Woodstock, the catering business eventually moved to a bigger kitchen space in Saugerties, where they participated in the village's "First Friday" celebrations. Paff's "theme nights" (fried chicken night, taco night, burger night) became popular. "Everybody liked our food," she says. "By the time spring arrived, both staff and customers were pushing for a cafe." Having experienced how hard it was to maintain a viable work/life balance while running a restaurant, Paff initially resisted, but eventually decided a shortened schedule would work.
The result is Black-Eyed Suzie's Upstate, a welcoming storefront on the edge of Saugerties, where Paff and Tzizimititila prepare fresh, local, imaginative food accompanied by homemade sodas, session (low alcohol) cocktails, and a small but wide-ranging list of wine, beer and hard cider. Reflecting Paff's self-imposed reduced work schedule, the cafe, which seats 20 and doesn't take reservations, is only open evenings, Wednesday through Saturday. Last summer, an added patio increased the warm-weather seating capacity to 50.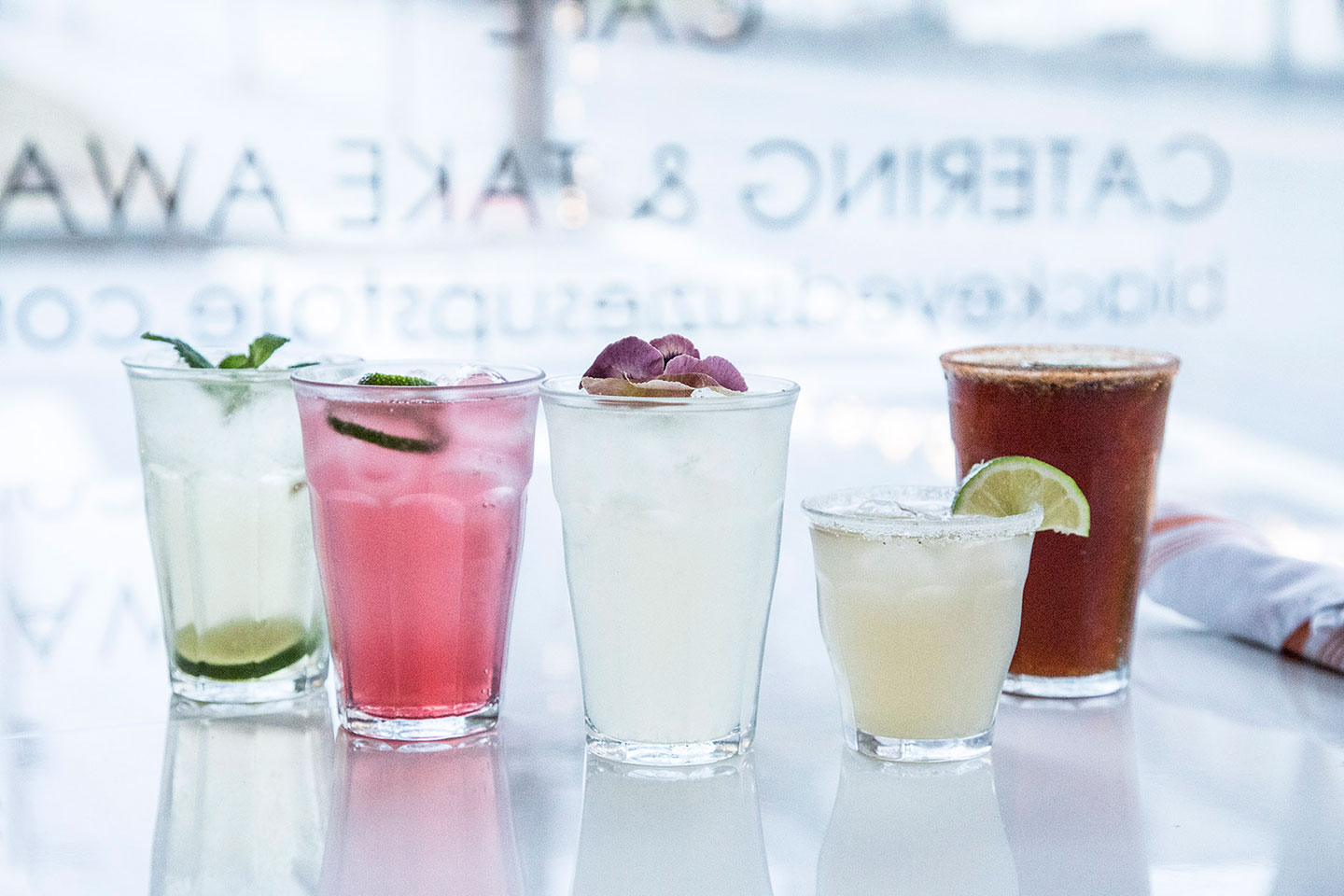 The food at Black-Eyed Suzie's is fresh, clean and satisfying without being overfilling. Paff, a "minimalist," designed the spare cafe, and says that, in a way, the cafe itself reflects her cooking philosophy, which she attributes to Alice Waters. "A lot of the way I cook is editing—deciding what not to add," Paff notes. "Having a tomato dish taste like a tomato and not interfering, figuring out what enhances the tomato—a little basil, a little salt. I let it be OK to not be fussy and complicated." (One Yelp reviewer apparently agrees, noting Black Eyed Suzie's is "everything Hudson Valley food is about but without all the fanfare.")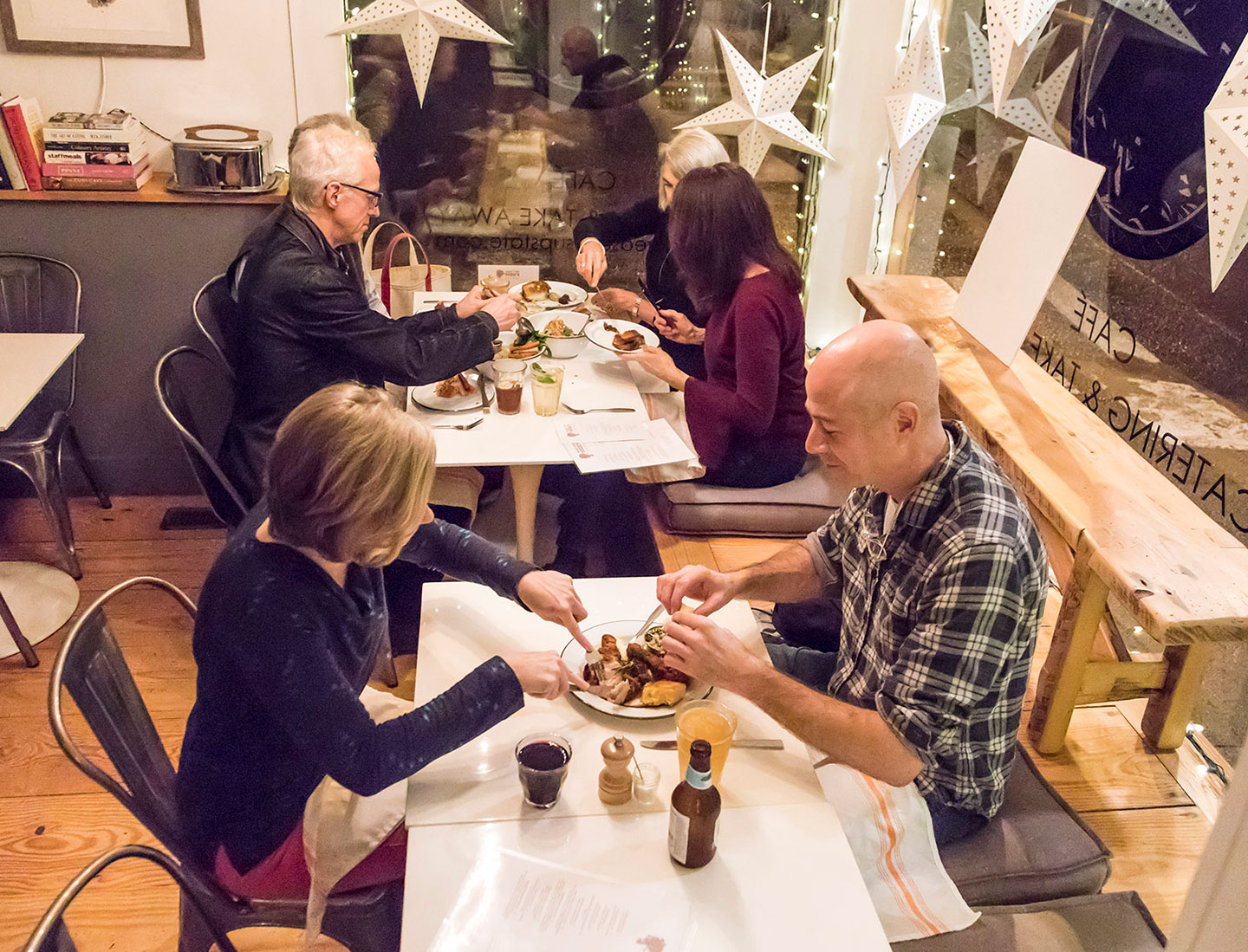 ​Paff has a fondness for American comfort food, though the nostalgic dishes are tweaked with local ingredients. Cornmeal from Wild Hive Farm is used for the fried chicken (which she modestly calls "glorified Shake'N Bake") and the blueberry johnnycakes (Paff's grandmother's recipe); the cod cakes are her mother's recipe. The seasonal menu is influenced by Paff's farmers' market experience—she remembers "seeing the changing of the seasons and being excited." Paff also learned a lot about how to prepare ingredients from the market's farmers. "One farmer taught me how to use garlic scapes," she recalls.
"The scape has a beautiful shape and if you lose the shape, you lose half the appeal. He takes a potato peeler and makes these beautiful ribbons. I pile them on top of fish in parchment."
One of the restaurant's most popular dishes is a seasonal Wholesome Health Bowl, which came out of her classes at the Natural Gourmet Institute. The winter version features lentils and brown rice topped with baby kale, sweet potato, Brussels sprouts and a warming turmeric-tahini sauce; spring diners can look forward to brown rice with edamame, snap peas and tender pea shoots in a sesame‑ginger sauce.
Spring is doubly important to Paff and Tzitzimititila because it gives them the opportunity to be adventurous with their signature, homemade soft drinks, a major draw. "The sodas get really exciting," Paff says. "We do a rhubarb-ginger soda because rhubarb is the first spring fruit, then you have strawberries, then cherries."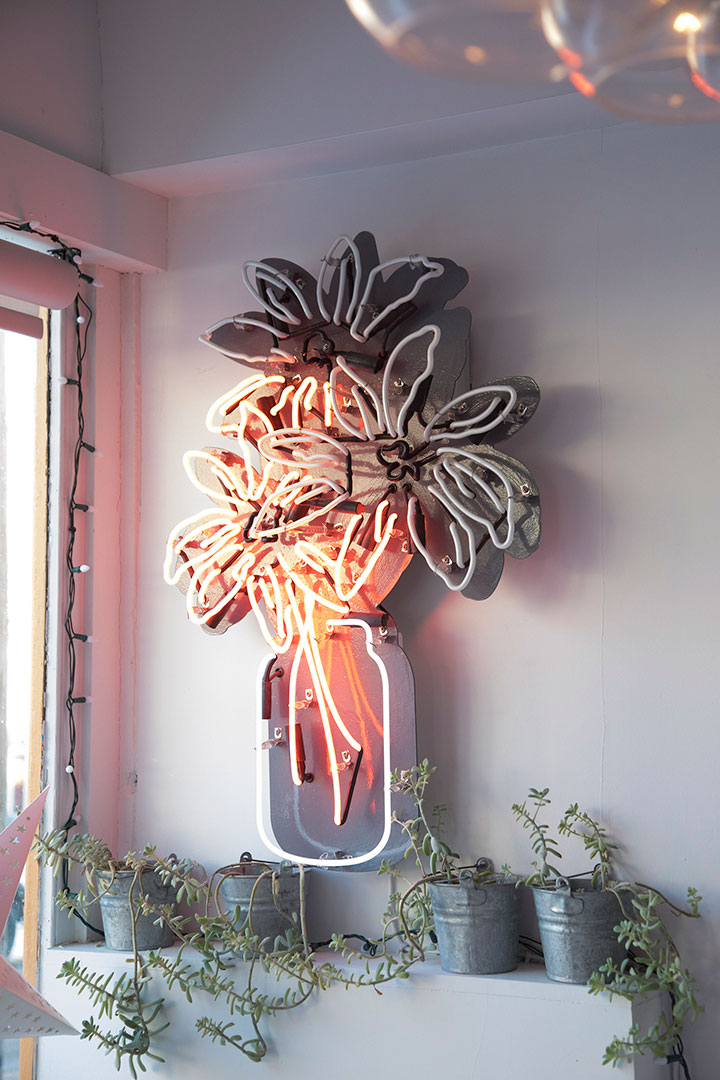 One of Paff's main interests is getting kids interested and involved with food. She already has organized two unique events and hopes to do more. The first, with the Kingston YMCA Farm Project, brought local kids into the restaurant for a hands-on experience. "We cooked a steak with chimichurri sauce using their [farm project] ingredients," she explains. "I loved letting them see the connection to the food and also the possibility of where this could lead them career-wise."
The impetus for the second project came when Paff overheard conversations among the children of a Chinese and a Korean family during a dinner at the cafe. The four young girls were talking about their dream restaurant, called The Panda and The Moon Bear (because those were the two most endangered animals from their respective countries), and it would serve Chinese and Korean food. Paff was astounded. "They were only 10 years old, yet they talked about what would be on the menu and how they were going to plate things." Paff arranged with the girls' mothers to have them come to the cafe to prepare a meal.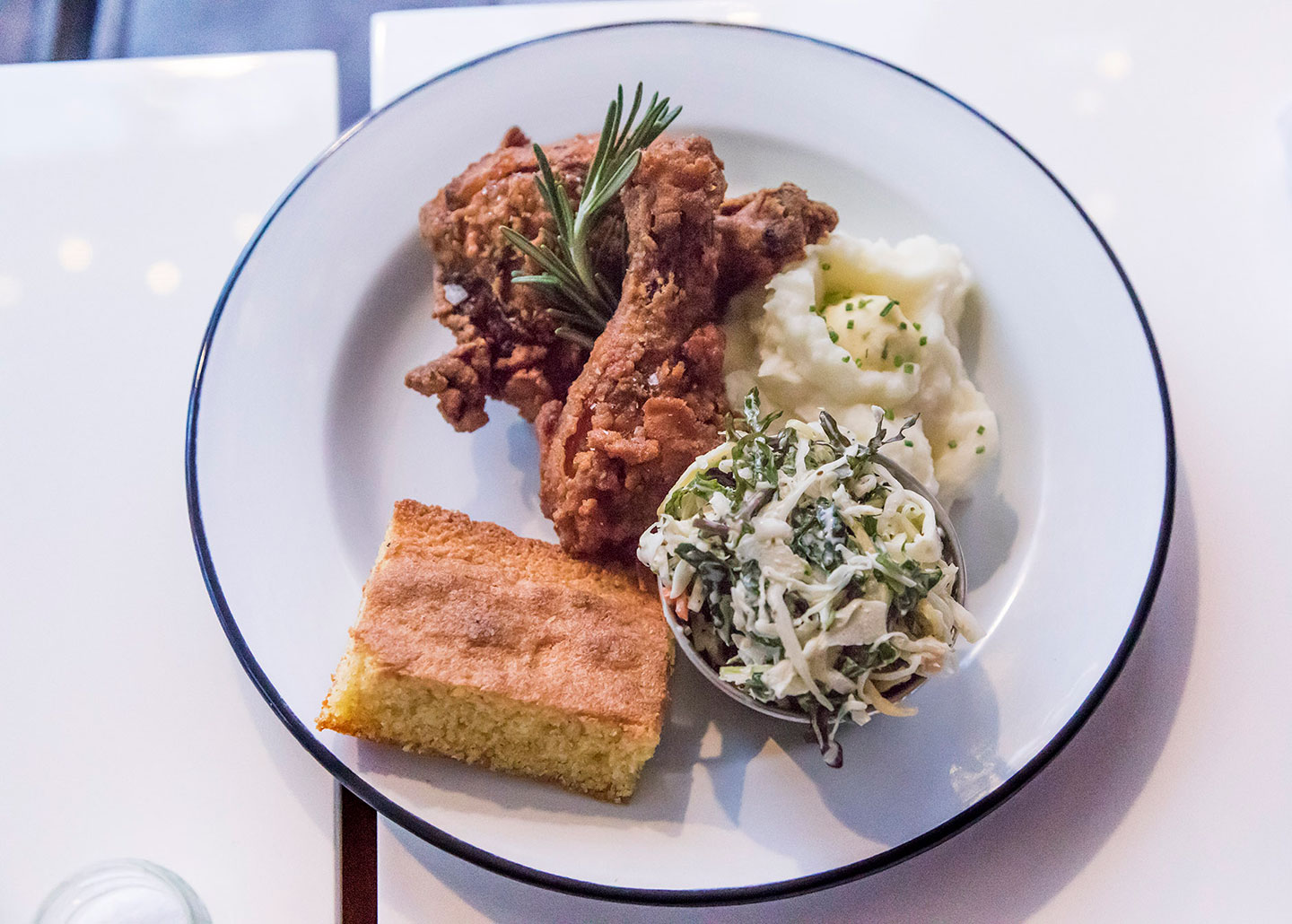 The girls brought their own sign and special aprons with their logo made up. With Paff and Tzitzimititila alongside them in the kitchen, their mothers cooked three dishes from each cuisine, including Chinese Pulled Pork Lotus Buns and Bulgogi Beef Sliders, which the girls served with ginger lemonade, barley iced tea and three ice creams (green tea, red bean and black sesame). Staff servers shadowed the girls, who needed little help—they were familiar with the food, the ingredients, how it was cooked and how it should be served because it was their moms' home cooking. The event sold out; the girls donated a portion of the proceeds to the World Wildlife Fund.
Underscoring the warm, welcoming atmosphere at Black-Eyed Suzie's is a "We're glad you're here" attitude among the staff that says they really understand the meaning of hospitality.
"If people want to change something, we change it," Paff notes. "I feel, like, if they've made an effort to come here, I want to keep them happy."