Rhinebeck resident Maya Kaimal—who whips up curries, simmer sauces, and dals for her popular Indian brand Maya Kaimal Foods—has a new cookbook: Indian Flavor Every Day. It hit the shelves this spring and features delicious, easy-to-make recipes.
The word tikka means "pieces," as in seared boneless chicken pieces—a dish brought to India by the Mughals from Central Asia. Traditionally, the meat was marinated in yogurt with garlic, ginger, and other spices, threaded on long skewers, and quickly roasted in clay ovens, or tandoors. My version takes the flavor further with the added zippiness of lime zest! These morsels are succulent on their own, but as British Indian restaurants discovered, they are also delicious simmered in a creamy tomato sauce—the dish everyone recognizes as chicken tikka masala.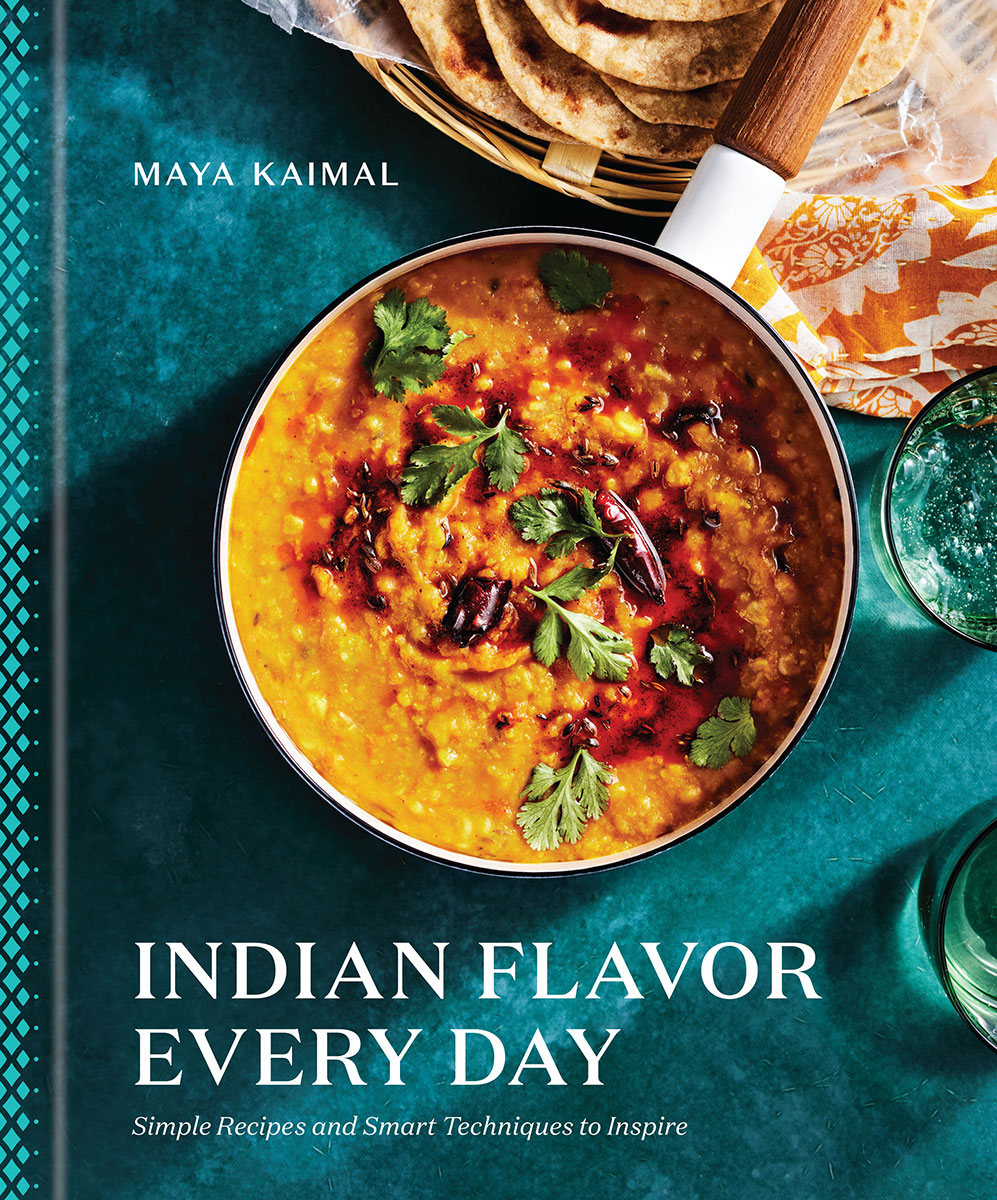 Chicken Tikka Skewers
Cuisine: Indian
Ingredients
Marinade

¼ cup neutral oil

1 medium garlic clove, minced (1 teaspoon)

1 tsp finely grated ginger

1 Tbsp finely grated lime zest

¼ cup plain whole milk Greek-style yogurt

4 tsp ground coriander

2 tsp ground cumin

¼ tsp ground turmeric

¼ tsp cayenne

½ tsp North Indian garam masala, store-bought or homemade

1¼ tsp fine sea salt

1½ pounds chicken tenders or boneless, skinless breasts or thighs, patted dry, trimmed, and cut lengthwise into 1½ × 3-inch strips

Garnishes

A few sprigs of cilantro Lime wedges (optional)
Directions
If using bamboo skewers rather than metal, place eight of them in a 9 × 13-inch baking pan, cover with water, and soak for at least 30 minutes.
Make the marinade: Mix all the marinade ingredients together in a large bowl. Add the chicken, toss together until coated, and set aside to marinate for 1 hour at room temperature, or up to overnight in the refrigerator. (Remove from the refrigerator at least 30 minutes prior to cooking).
Preheat the broiler to high. Set the rack 3 inches from the heat source.
Thread the chicken pieces onto the soaked skewers in a wavy pattern, piercing each piece multiple times to secure it on the stick. Do not press the pieces closely together but allow space between them so they cook thoroughly. Place the skewers on a broiling pan and broil until they are golden and opaque on one side, about 4 minutes. Turn and broil the other side until golden, 4–5 minutes. The chicken should be thoroughly cooked but not dry; to test, cut into one of the chicken pieces. If the chicken is still slightly pink, continue cooking another minute or two. Remove from the oven when done and set aside. (If using a grill, when the grill is hot, cook the skewers for about 4 minutes per side.)
Serve the chicken arranged on a platter and scattered with cilantro sprigs and lime wedges.
Notes
TIPS: This amount of marinade can easily stretch for 2 pounds of chicken to feed 6 people. Drizzle the cooked skewers with warm melted ghee for a decadent flourish.
SERVING: Fold into lettuce wraps with pickled red onions, Greek yogurt, and fresh herbs. Chop any leftovers for a chicken salad with mayo and scallions.
---