Rhinebeck resident Maya Kaimal—who whips up curries, simmer sauces, and dals for her popular Indian brand Maya Kaimal Foods—has a new cookbook: Indian Flavor Every Day. It hit the shelves this spring and features delicious, easy-to-make recipes.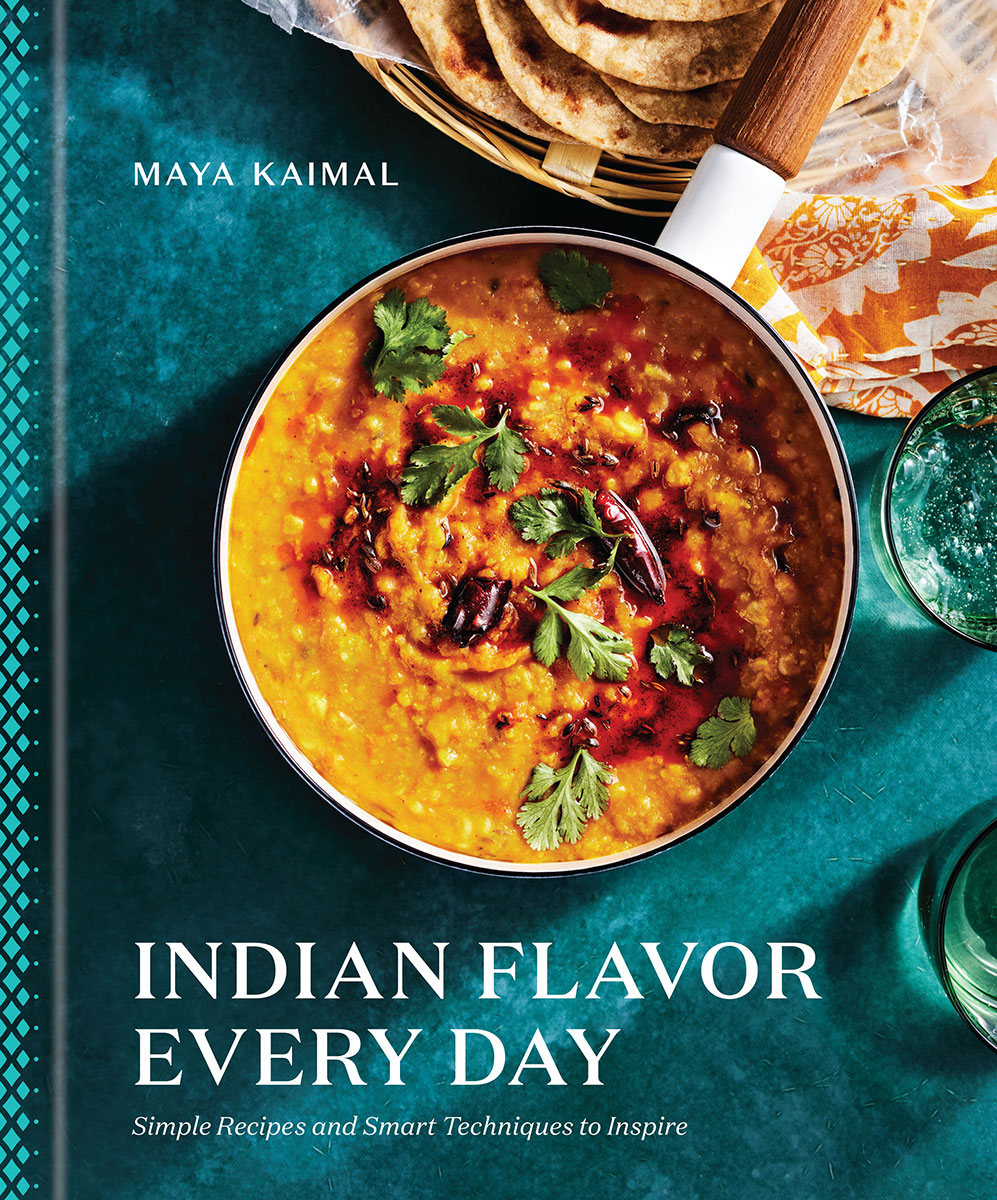 Chopped Kachumber Salad
Cuisine: Indian
Ingredients
Salad

2 medium tomatoes, chopped into ½-inch dice (2 cups)

1 seedless cucumber, chopped into ½-inch dice (2 cups)

Fine sea salt

1 medium red onion, chopped into ¼-inch dice (1 cup)

1 Tbsp fresh lemon juice

½ tsp sugar

To Finish

½ tsp chaat masala, plus extra for sprinkling (see Tip)

½ cup coarsely chopped cilantro leaves and tender stems, plus extra for garnish
Directions
Prepare the salad: Place the chopped tomato and cucumber in a colander set in the sink. Sprinkle lightly with fine sea salt and allow to drain.
In a medium bowl, combine the red onion, lemon juice, ½ teaspoon fine sea salt, and the sugar and macerate for about 10 minutes.
To finish: Just before serving, combine the tomatoes and cucumbers with the onion. Add the chaat masala and cilantro and mix very well—hands work best for this part. Serve immediately, garnished with extra cilantro and with a side of extra chaat masala for sprinkling.
---
Related: This Greek Grain Salad Recipe Is Healthy & Delicious