Rhinebeck resident Maya Kaimal—who whips up curries, simmer sauces, and dals for her popular Indian brand Maya Kaimal Foods—has a new cookbook: Indian Flavor Every Day. It hit the shelves this spring and features delicious, easy-to-make recipes.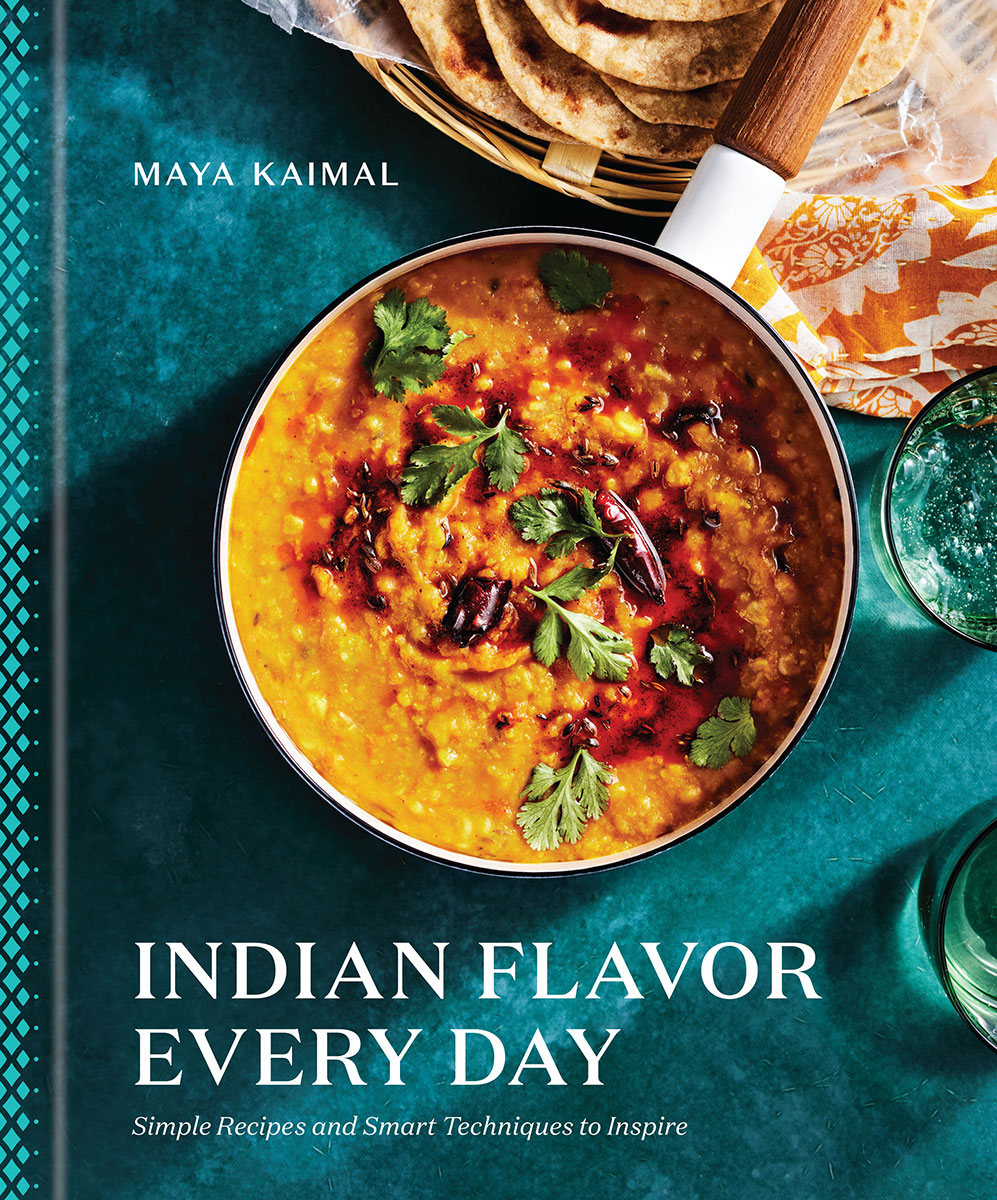 Cilantro-Mint Potato Salad
Cuisine: Indian
Ingredients
Potatoes

1½ pounds Yukon Gold or other waxy potatoes

Kosher salt

Dressing

¼ cup mint leaves

¾ cup roughly chopped cilantro leaves and tender stems

1 medium garlic clove, minced (1 teaspoon)

2 tsp minced ginger

1 tsp serrano, or 1½ teaspoons finely chopped jalapeño

½ tsp ground cumin

¼ tsp fine sea salt, plus more to taste

¼ tsp sugar

2 Tbsp fresh lemon juice, plus more to taste

¼ cup mayonnaise

To Finish

½ cup Pickled Red Onion, coarsely chopped, or 3 scallions (white and green parts), thinly sliced on an extreme diagonal (about ⅓ cup)
Directions
Prepare the potatoes: Peel the potatoes and cut them into 1-inch chunks. Place them in a 4-quart saucepan and add enough water to cover by an inch. Add kosher salt to taste and bring to a boil over high heat. Reduce the heat to medium-low and simmer for 10–15 minutes, or just until tender when pierced with a knife. Drain in a colander and cool completely.
Make the dressing: Chop the mint and cilantro as finely as possible and place them in a medium bowl. Add all the remaining dressing ingredients and mix well. Taste for salt and lemon and adjust as needed. Set the dressing aside.
Just before serving, combine the potatoes and the dressing in a bowl and mix well. Top with the chopped pickled onions and serve.
Notes
SERVING: This is perfect with grilled chicken for a weeknight dinner. Make it part of a summer barbecue buffet.
---
Related: This Cheese Curd & Potato Au Gratin Recipe Is Scrumptious