TEN ROUND TANKS SIT LIKE SWIMMING POOLS inside a long, rectangular building in New Windsor. Two men dip long-handled nets into the water, pulling up fish for live delivery to a restaurant nearby. A smaller set of tanks fills the nursery room next door, where eggs grow out to pinky-sized fish. The place doesn't smell fishy, even though thousands of tilapia are maturing to their pound- and-a-half market weight.
If this is not exactly what you think of when you hear "fish farm," it's because nothing about Continental Organics is standard. Part traditional outdoor organic agriculture, part high- tech indoor aquaponic operation—a sea of greenhouses and fish houses in what used to be fields of hay and cows. Is this a new food frontier?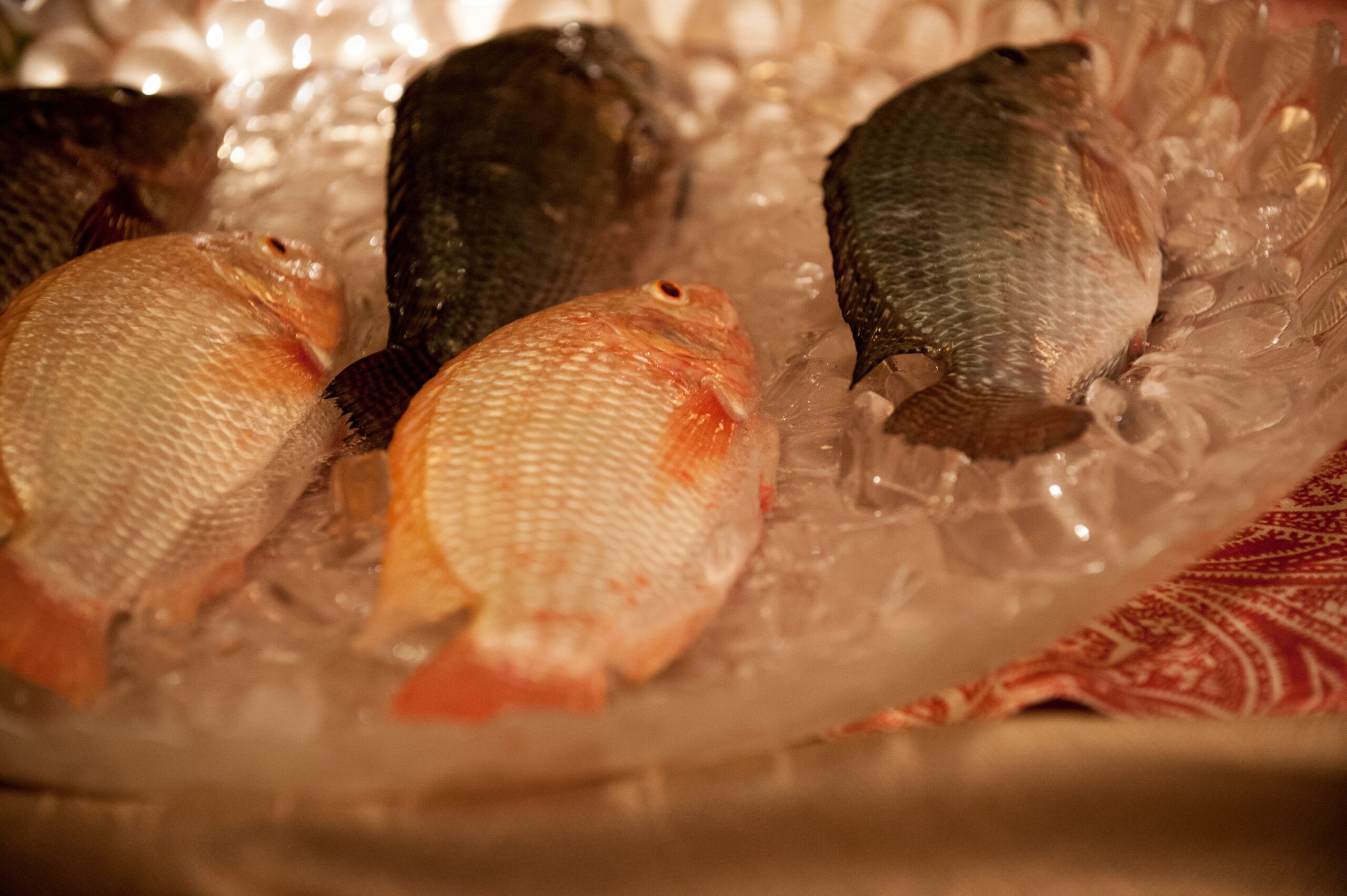 Continental co-founders Tom Endres and Mike Finnegan believe it is, and they are not alone. Impending shortages of water and land will make conventional agriculture inadequate to feed the anticipated world population of 12.5 billion people by 2050, and while fish remains a recommended source of protein, wild fish populations are plummeting globally. Aquaponics—actually an ancient science of farming aquatic animals and vegetables in concert— is 11 times more productive per acre than conventional soil-based agriculture, while using 90 percent less water. The technology has been cited in studies at MIT and by The World Hunger Institute as one way to help bolster the food supply (with the caveat that electricity must be available to run the energy-intensive pumping systems).
Everything here starts with fish. Fish eggs—from a special breed of tilapia developed specifically for the company by a hatchery in Arizona and from a proprietary strain of Coho salmon available in no other facility— grow in the nursery, then are moved to larger tanks in another section of the main building. They are fed organic plant-based fish feed and are not given hormones. The wastewater cycles through two stages of filtration before the water and solids are tested for quality and nutrients. Workers monitor and log the chemistry of the fluids headed to the greenhouses and can make adjustments if necessary.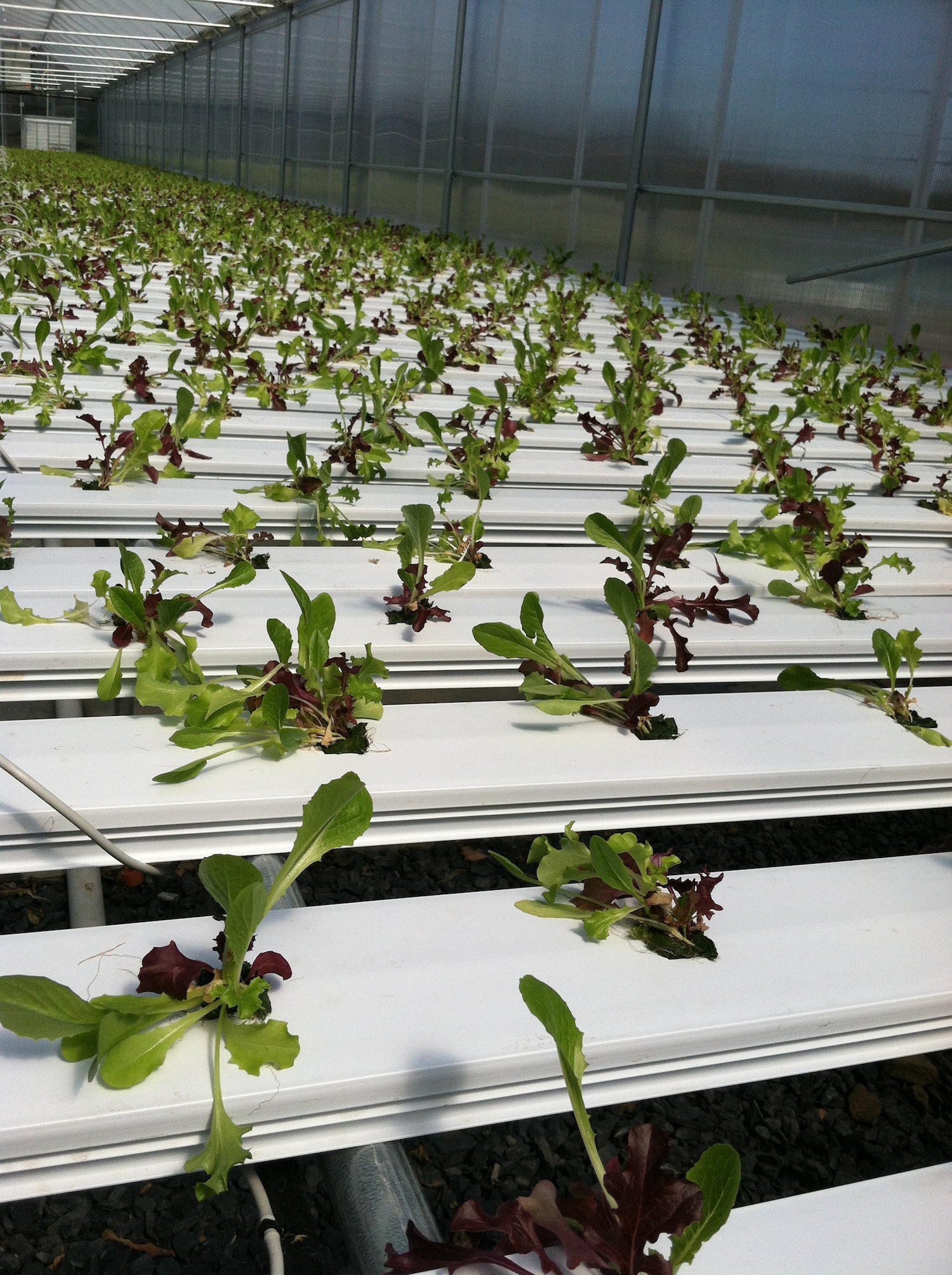 When the water reaches the greenhouses, the dissolved material and granular solids circulate through the pipes that hold the plants. Late in March, the greenhouse is a stretch of purple kale and bright green Boston lettuce; a lush pad of red-striped sorrel is destined for the proprietary Continental Blend of wholesale greens.
Underneath these bursts of color, the plants' root systems grow together like thick carpets, catching particles from the fish water. Light comes into the bright greenhouses through thick plastic, as in any large agricultural "high tunnel," but along the end walls hang long panels that look like cross- sections of corrugated cardboard— actually the exposed fins of a passive, drip-cooling system that is remarkably efficient at moderating and stabilizing the interior temperature. In the "Caprese Salad House," where tomatoes and basil will be grown, the upper superstructure is designed to support the vegetation of hundreds of tomato plants for their estimated three years of productive life. "Ours is a natural nutrition system, which is a very important distinction [from hydroponics]," Finnegan notes. "Aquaponic vegetables have better taste, longer shelf life, and much more nutrition than hydroponic vegetables would have."
What we view as our mission here is to be the local alternative to the big-food industrial production model. We believe we can do it in an environmentally and commercially viable way.
Above the plants, stretching from end to end in the upper curve of the greenhouse roofs, a length of perforated plastic tubing stretches like a big windsock. The tube can deliver additional heat when needed in the winter, but its main function is to deliver something the fish in the other buildings don't need but the plants can't live without—carbon dioxide. Conventional greenhouses often purchase tanks of the gas for their growing plants. One of the innovations of Continental Organics' complex is a carbon dioxide collection system that captures the natural carbon dioxide byproduct of respiration from the fish's environment, compresses it, then distributes it to the greenhouses, where it is absorbed by the plants. A single tilapia produces 125 pounds of carbon dioxide over the course of its 11-month growth cycle; a Coho produces about 250 to 275 pounds during its cycle. (Carbon dioxide capture and recycling technology mostly is focused on reducing air pollution by the energy and transportation industries; Finnegan suggests the unique technology used by Continental Organics, currently awaiting patent approval, will have applications for other types of industries and have global significance.)
"What we view as our mission here is to be the local alternative to the big-food industrial production model," Finnegan says. "We believe we can do it in an environmentally and commercially viable way."
Today, Continental Organics uses 78,000 square feet of greenhouses, outdoor raised beds and fish tanks to produce 750,000 pounds of vegetables and 110,000 pounds of fish a year. By the end of 2013, the completion of new fish houses and greenhouses will increase fish production by 50 percent and triple vegetable production. Eventually, 900,000 square feet of buildings and gardens will cover all 44 acres of the Orange County site.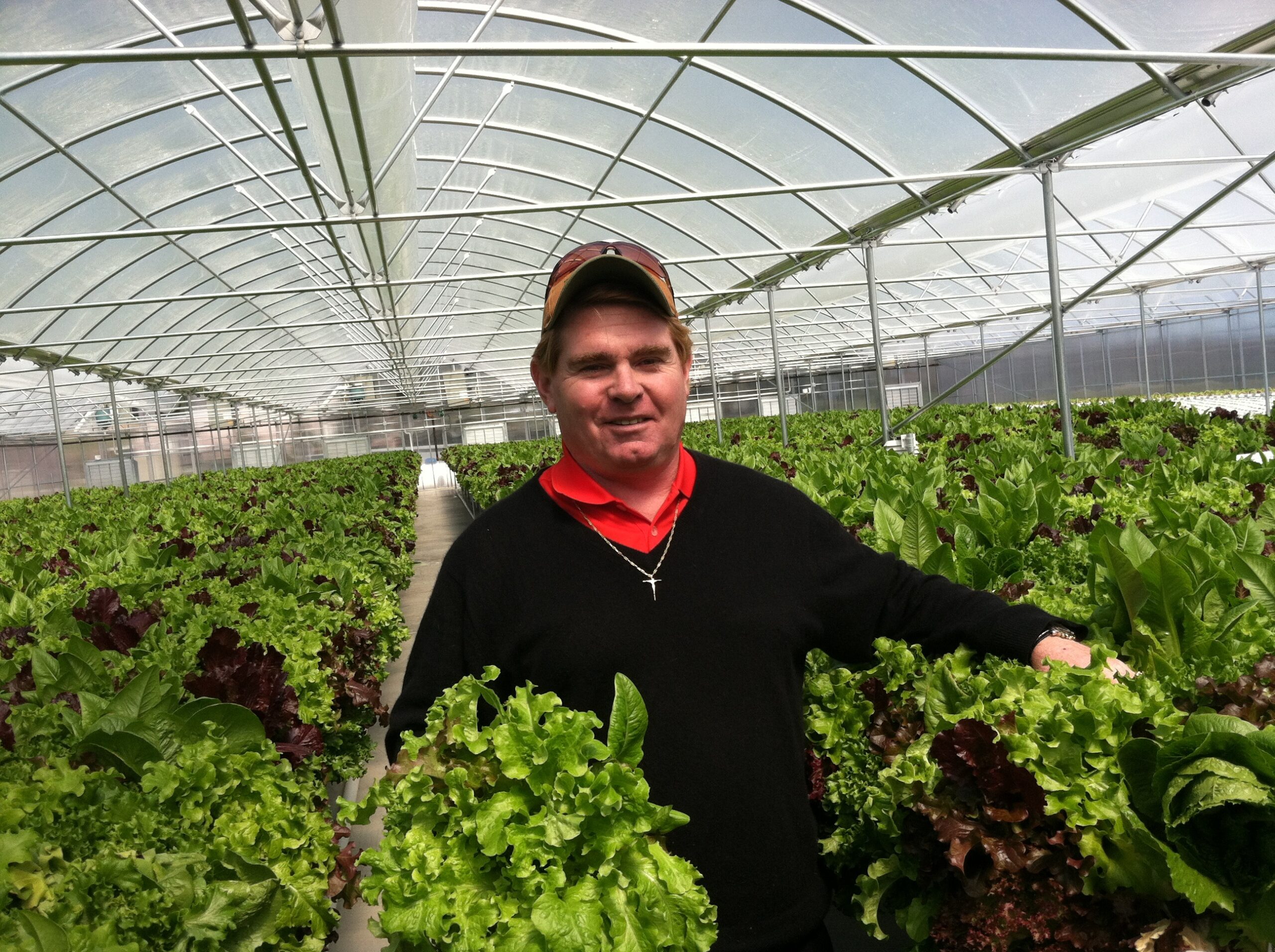 Despite its growth, the company is adhering to its pledge to remain "local" and has defined a 100-mile limit on distribution. The plant seeds are mainly local, as well: The heirloom seeds that couldn't be sourced from the Hudson Valley Seed Library in Gardiner were purchased through Johnny's Seeds. Throughout the winter, restaurants and high-end groceries bought all the tilapia and greens Continental Organics could produce. This summer, the vegetables are available for retail sale at several regional farmers' markets.
So, who are these guys forging a new food frontier right here in the Hudson Valley? Endres, a West Point grad and 25-year Army veteran, was a pilot with the 101st Airborne Division–the "Screaming Eagles," one of the most highly decorated units in U.S. military history. Finnegan, a real-estate and environmental attorney turned investment banker turned Army Reserves JAG officer, was General Counsel to New York Governor George Pataki and brokered the historic New York City Watershed Agreement that resolved the century- long battle over water in the Catskills and Hudson Valley.
Looking for the next frontier? These two highly motivated, highly skilled men are standing on it.