IT TOOK NEARLY FIVE YEARS OF PLANNING and countless hours of sitting before the Town Board before Talitha Thurau received permission to build a micro-dairy and creamery on Angola Road in Cornwall. The whole process involved a lot of work, even from a woman who practiced corporate law in Manhattan and a general law in Cornwall. It's hard to believe that it was just a year ago when Thurau and partner Dan Jones (who formerly worked as a plumber and managed a horse farm near West Point) began work on a creamery and milking parlor on her nine-acre property while waiting for a license to sell their goat cheese. That license was granted in November, and since the late-March ribbon cutting, Edgwick Farm's milking parlor, refrigeration units, heated vats and a viewing room have been up and running near capacity.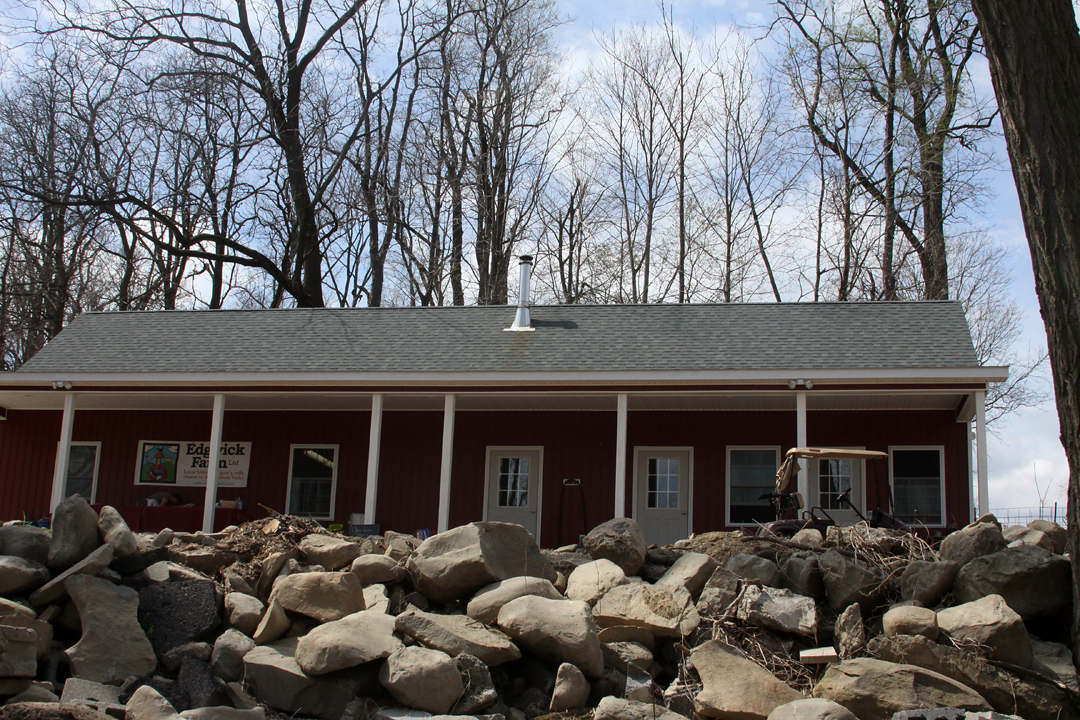 "We wanted to begin with 20 goats the first year, 25 the next and so on, but this year we are at capacity of 40 goats," Thurau says. "This winter has been so warm, which might explain it." The majority of the Edgwick Farm goatherd is Nubian—those child-pleasing goats with long wars and soulful eyes—which produces a good quantity of milk. Another breed of proficient milkers—Alpine goats, with erect ears and a curious nature—balance out the herd.
Thurau paid homage to her heritage and traditions when she named the farm and the products. "I'm of Scot and British decent," she notes, "Wick is an Anglo-Saxon word for farm." (The remainder of the farm's name is from the first initials of Thurau's three children—Emma, Daniel and Gabe.) As for the names of the cheeses, Thurau notes that "Traditionally, artisan cheeses are named for local landmarks," a tradition evident, of course, in the farm's cheeses:
Firthcliffe, a cheese made with a coating of vegetable ash;
Sackett Ridge cheddar;
Canterbury, a marinated chevre;
Trestle, with dill, rosemary and cracked black pepper;
and Moodna, a Greek-style feta.
The farm sells the cheese, along with free-range chicken eggs and Indian Runner duck eggs, during farm hours, usually noon to 2pm weekends. The cheese also is available at the Cornwall Farmers' Market, at Ring's Pond in Cornwall and at Cornwall Farms, a grocery store in the village.
Edwick Farm cheese already is in use at several local restaurants, including Cosimo's on Union Avenue, Newburgh, Backyard Bistro in Montgomery, Woody's All Natural and Painter's Tavern in Cornwall.
Donna Hammond, chef/owner of the Hudson Street Cafe in Cornwall, says her customers appreciate the local cheeses on her menu. "I have Edgwick farmstead cheese on the menu for the twice-baked goat cheese soufflé, in omelets and grilled portabella salads," Hammond says. "I also serve their ricotta cheese on toast with honey. People love it and get very excited about the [homemade] cheese."
The farm received a license to sell raw goat's milk May 1. "I get five of six calls a week with people asking for goat's milk," Thurau notes. "Now we are fully licensed for it." Customers should bring their own glass container, such as a mason jar, with a label, to purchase the raw goat milk at the farm.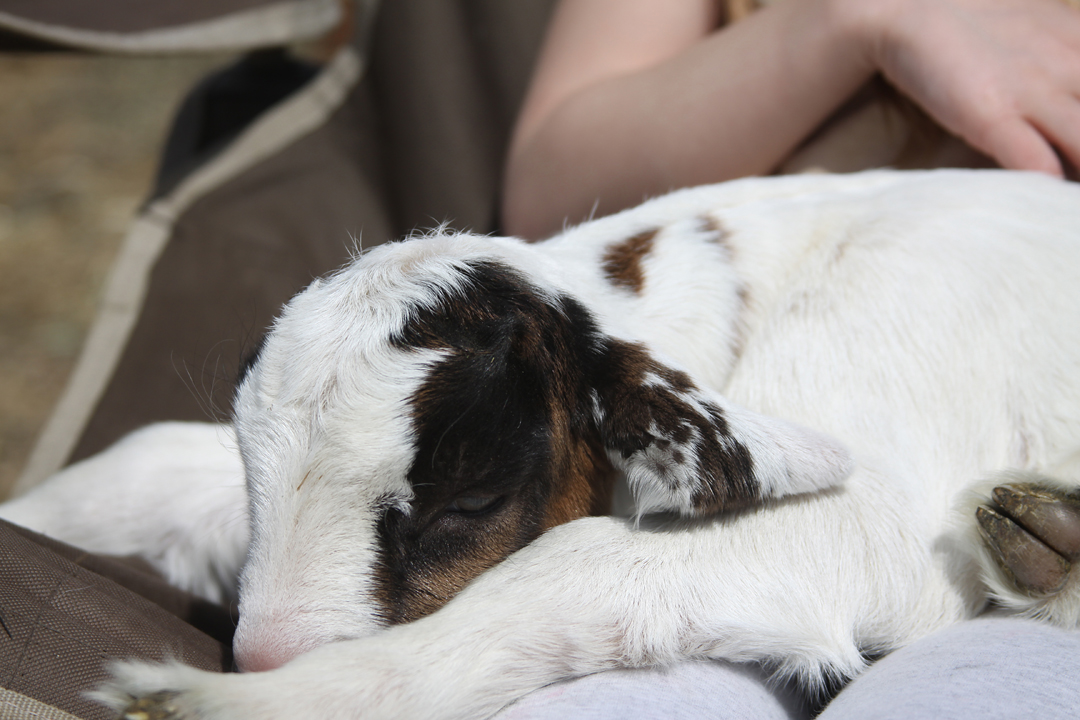 The farm is involved in several educational programs with the Cornwall Elementary School, and both children and adults volunteer at the farm feeding and caring for the kids and mature goats. Thurau says future plans include backyard chicken raising and cheese-making classes and, of course, more cheese recipes. "Dan would like to try a Brie recipe," Thurau says, adding, "We also would like to host farm-to-table meals."