IN APRIL, BLESSED BREWERY OWNER Adam Barfield became one of the first kombucha producers in the region. The fermented tea, which has been traced back more than two millennia in the Far East, is mildly effervescent and is fermented using several bacteria/yeast combinations, similar to kefir. Barfield credits his knowledge of mushroom production for giving him an edge. "When growing mushrooms, the first step is going from a spore to a liquid culture,"he explains, "Making that liquid culture is almost the exact same methodology as making kombucha." (In fact, in some languages, kombucha translates as "tea mushroom.")
The process of making kombucha is relatively simple: Sugared tea is fermented with a colony of bacteria and yeast; the longer the fermentation process, the less sweet the product will taste. The drink is then pasteurized and bottled for distribution.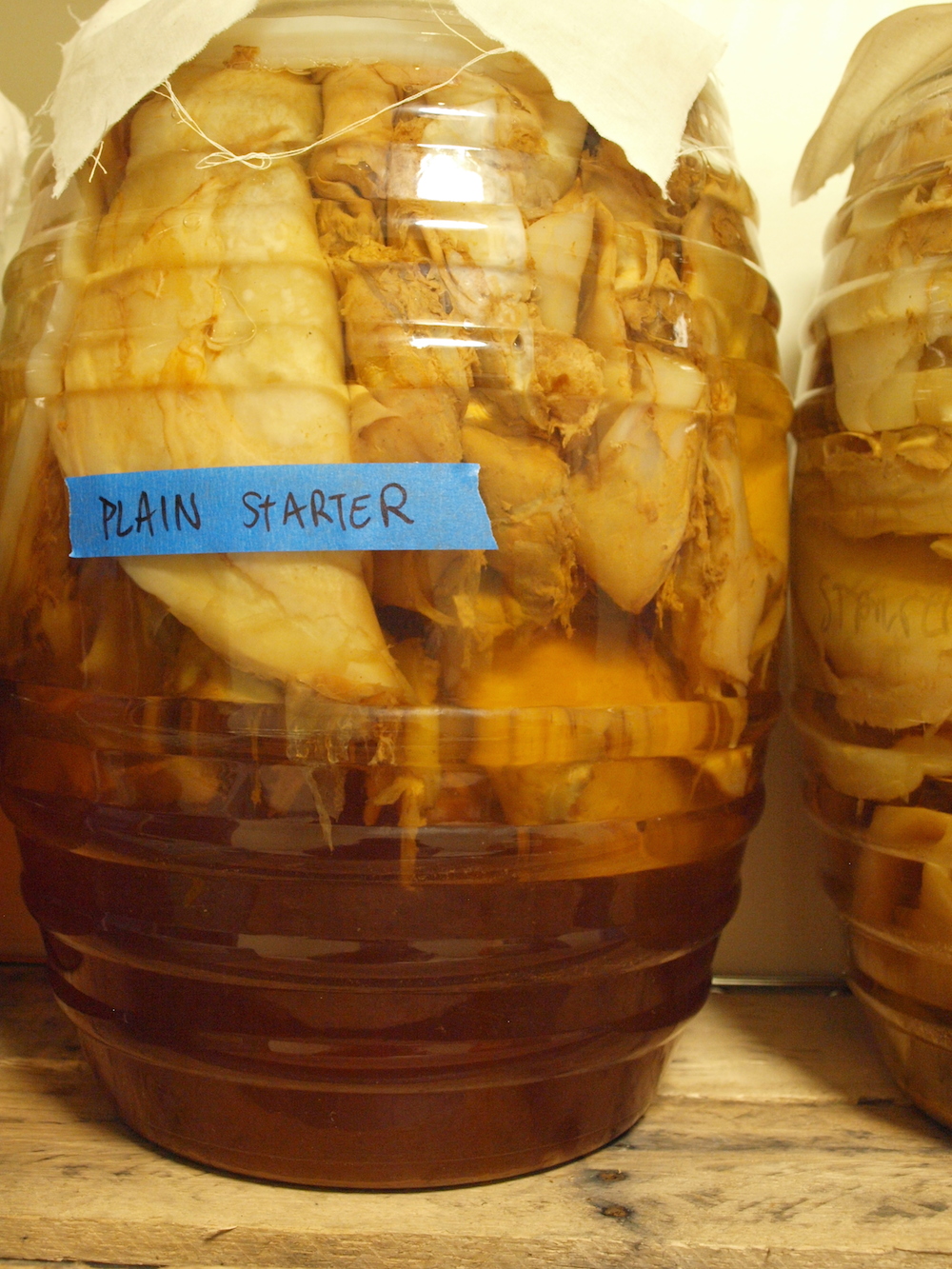 ​Barfield intentionally uses the minimum state requirements for pasteurization, although it limits the shelf life of the bottled tea to only 30 days. "According to New York, if I wanted to do a 90-day shelf life, I could do that, but I'd have to raise the pasteurization level to a point where it would kill about 90 percent of the bacteria. To me, that's not worth it; I want to have a real kombucha that's naturally carbonated."
Kombucha has risen to "superfood" status for its reputed health benefits, though there is no clinical evidence supporting the claim. There has been mounting evidence that probiotics, such as those found in kombucha and yogurt, support a healthy immune system and aid digestion.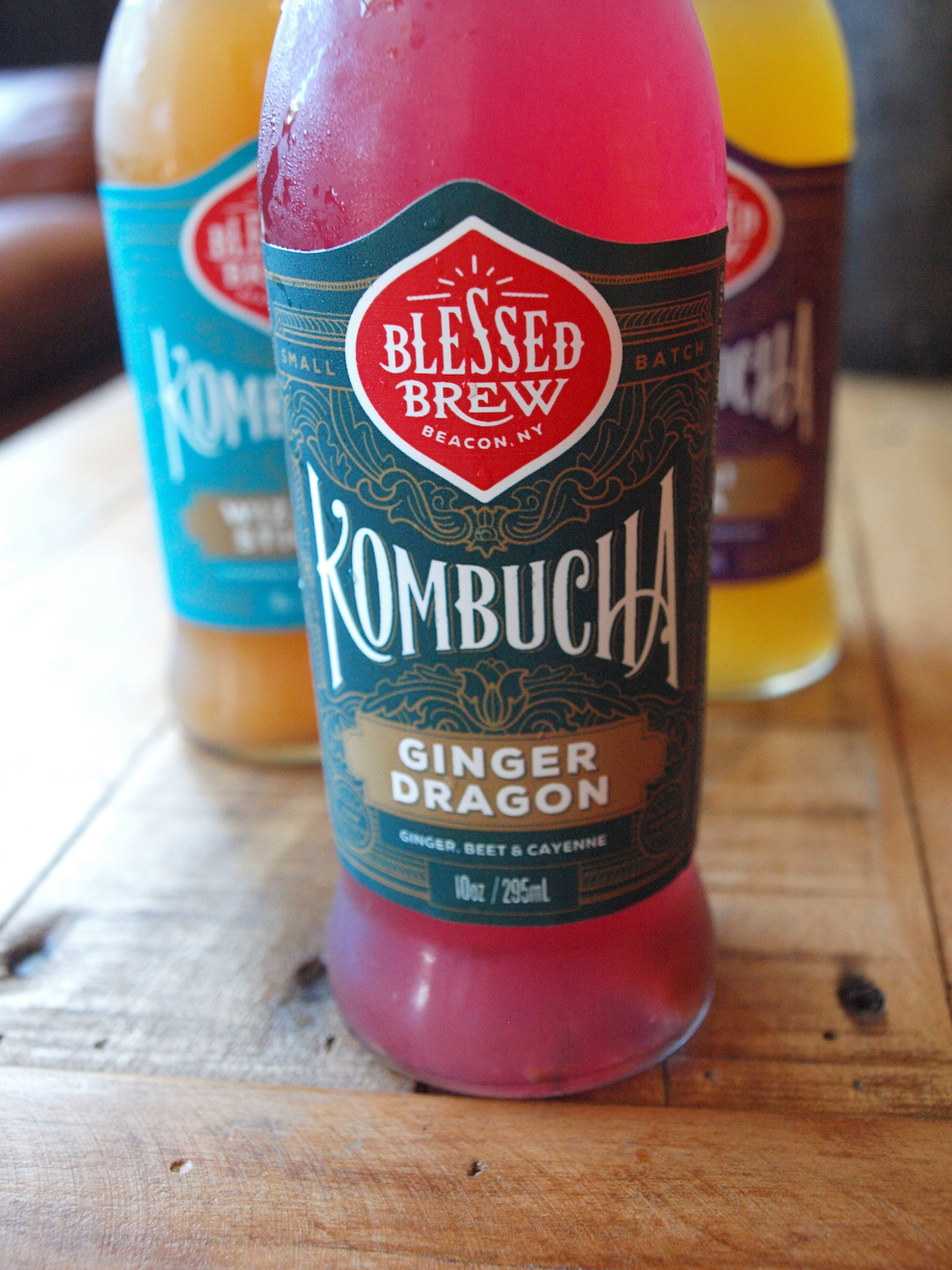 Blessed Brewery, which operates out of Drink More Good, in Beacon, currently offers three flavors of kombucha: Wizard Sticks (sassafras, sarsaparilla, juniper berry, star anise); Ginger Dragon (cayenne, ginger root, beet juice); and Thai Tea (mint, orange peel, turmeric, vanilla). Barfield also produces limited-run kombucha available at farmers' markets where he is a vendor, including strawberries, blueberries, beats, ginger and turmeric, Barfield says. He's working on an elderberry version for release this fall, as well as jun, which is similar to kombucha but uses honey in lieu of sugar during the fermentation process.
Blessed Brewery doesn't currently have a storefront, but products are available online and at a number of farmers' markets and restaurants around the Hudson Valley.