For a business that got its start as a small storefront in the Bronx in 1973, DeCicco & Sons is now one of the most beloved grocery stores in the Hudson Valley. With 10 locations throughout Westchester County, the supermarket chain stands out with innovative stores that are one-stop shops for food lovers in the region.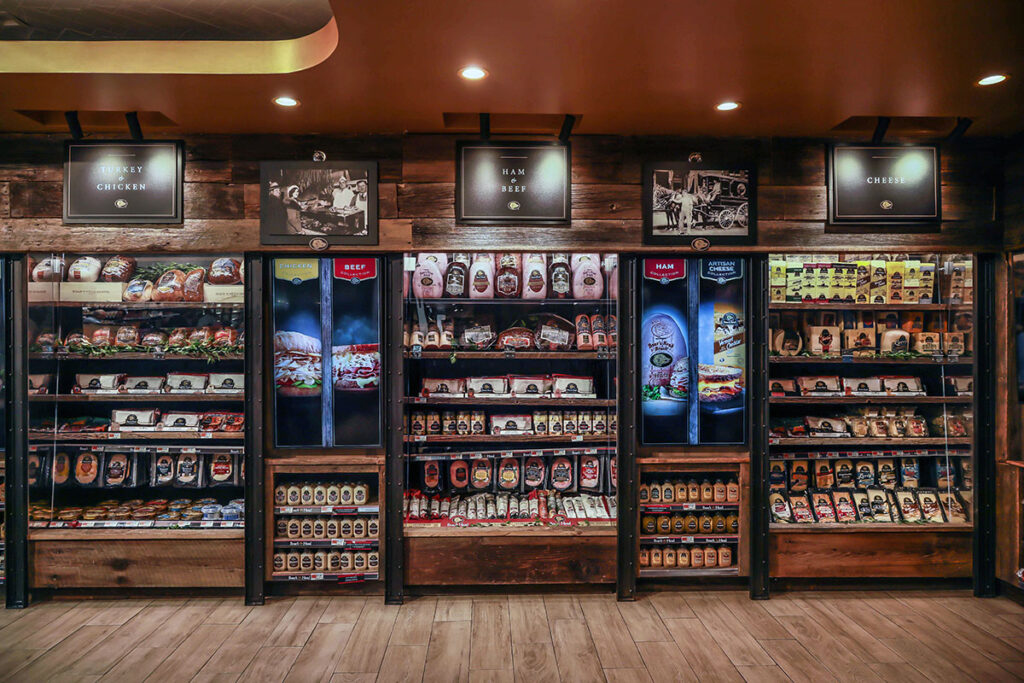 A step through the doors is all it takes for shoppers to realize that DeCicco & Sons is not your average grocery store. From the ample produce selection to the curated meat and seafood counters, the supermarkets delight shoppers with everything they could need and more.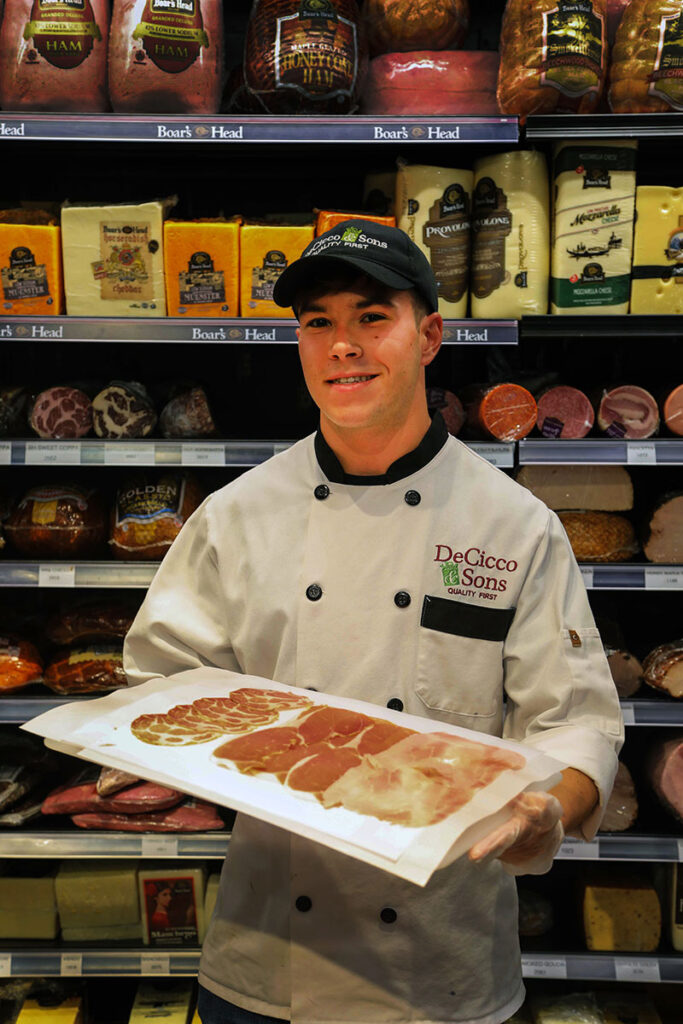 Of course, that's just the beginning. At the Eastchester location, for example, foodies get the full food and drink experience. Inhouse preparation is key, with sausage, prepared foods, and even sushi made right on the premises. DeCicco & Sons prioritizes quality, which means its meats are all antibiotic- and hormone-free, and its offerings are often as local as can be. The store makes mozzarella onsite and showcases house-made or local pastries at its mouthwatering pastry counter as well.
While forward-thinking is a key concept throughout the store, nowhere does this shine more than at the Eastchester deli. As part of its 50-year collaboration with Boar's Head®, a premium fine crafted foods company making products since 1905, DeCicco & Sons aims to revolutionize the deli experience.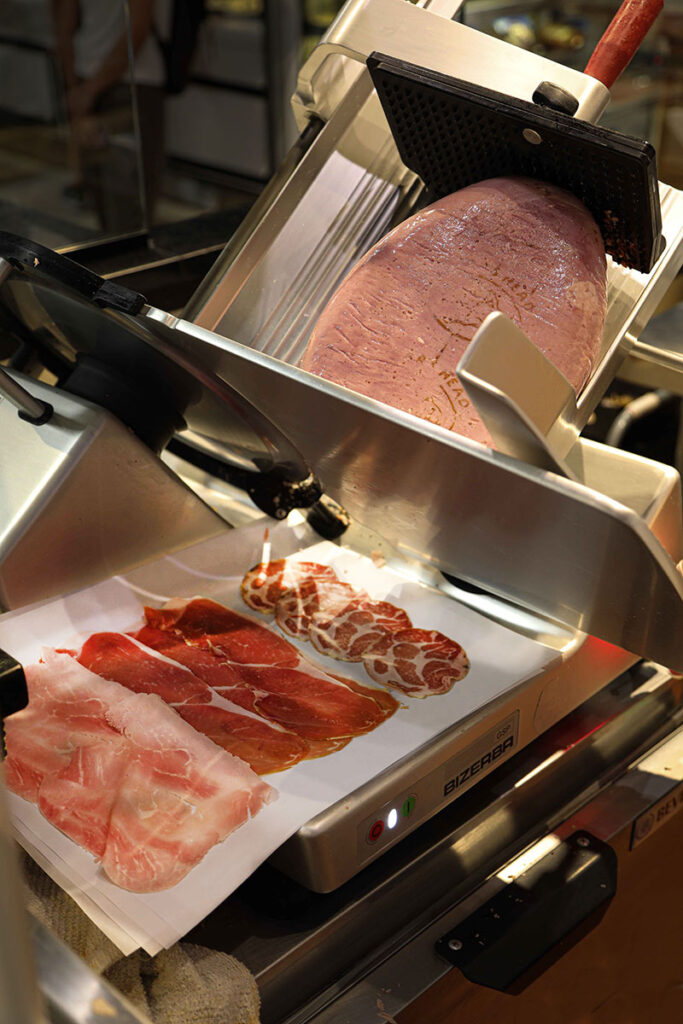 "It's completely different than any store setup," notes Michael Bianchini, Senior Director of Business Development at Boar's Head. "Everything is about customer experience."
To minimize customer wait time, DeCicco and Boar's Head developed a GIVE Gather Go® program to allow shoppers to browse products easily, place their orders quickly, and continue shopping while their orders are prepared. Unlike the traditional deli counter, DeCicco's Eastchester displays Boar's Head products in eye-catching glass displays to showcase the different types of poultry, ham, beef, cheeses, and charcuterie available. Visitors can browse the options, then place their order at the counter before continuing with their shopping.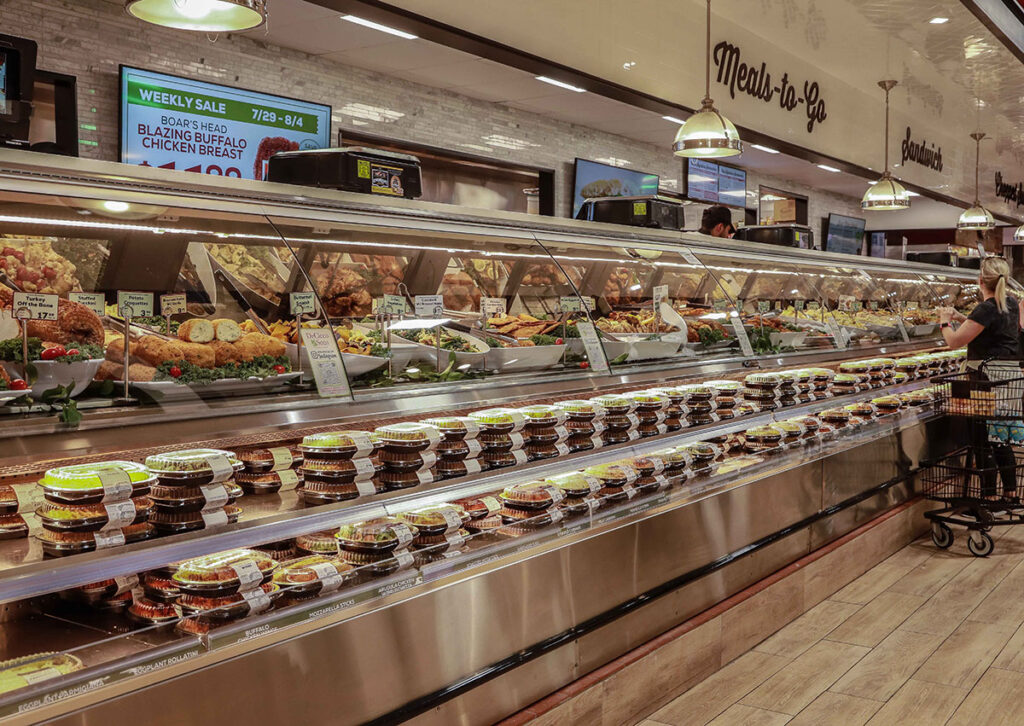 Part of what makes the Eastchester deli so unique it that there's little to no wait time. Instead of waiting for their number to be called, customers can quickly order, then continue shopping while the deli prepares everything. When they're ready, all they need to do is return to the pickup counter to collect their Boar's Head order before checking out.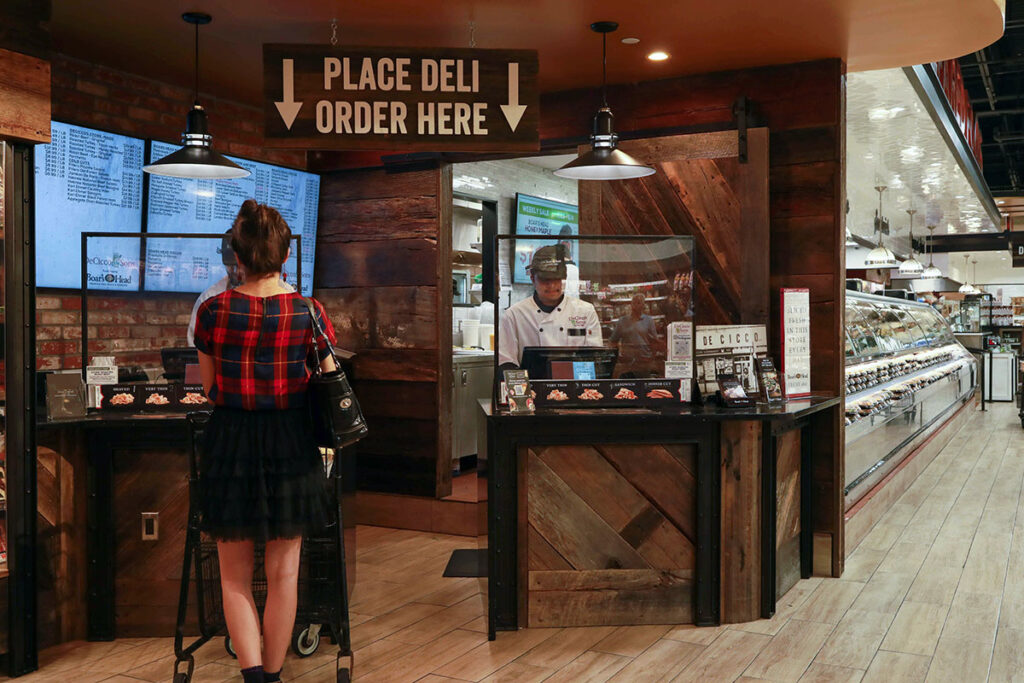 Plus, for shoppers who want to grab-and-go, the deli corner offers pre-sliced and pre-packaged Boar's Head selections. There's also a variety of breakfast items, charcuterie, condiments, grilling options, prepared sandwiches, and snacks so that everyone can customize their deli experience. The deli even displays a slicing guide for customers looking for fresh-sliced cuts to help them determine which thickness they prefer their meats and cheeses.
"We've been partnering with Boar's Head for 50 years and innovating the deli, and we look forward to continuing to do that in the future," enthuses Chris DeCicco, partner at DeCicco & Sons.
For DeCicco, it all comes down to making the shopping experience the best one possible for the Hudson Valley community. In addition to partnering with Boar's Head on its cutting-edge deli in Eastchester, DeCicco & Sons makes its grocery stores true destinations for foodies, with unique offerings like craft beer bars and stocked beer aisles, partnerships with local brands, and micro-roasted coffee, to name only a few.
Stop by the Eastchester store to experience the unique deli experience for yourself.
DeCicco & Sons Eastchester
777 White Plains Rd, Eastchester
deciccoandsons.com
[vc_separator]