Owner James O'Neill is a Beacon-based forager who's made a name for himself at farmers' markets and workshops.
Have you ever wondered how exactly a forager becomes a forager?
For Hudson Valley forager and Deep Forest Wild Edible owner James O'Neill, a love of the culinary arts is what led him to his current career path. While he now spends his days scouring the hills and forests of the region in search of nature's bounty, he got his start working in kitchens around the Hudson Valley, New York City, Mexico, and Prince Edward Island in Canada over the span of 26 years.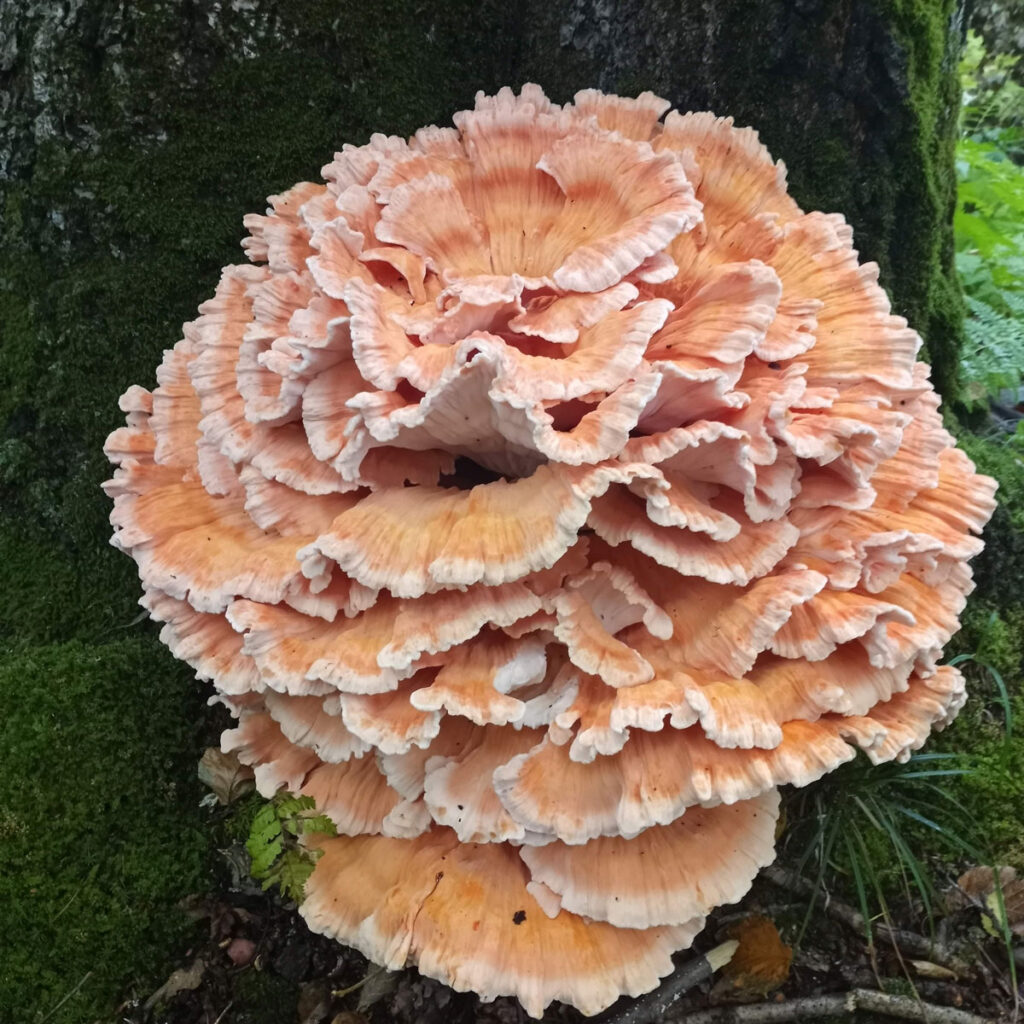 It was in 1996, while working with Hudson Valley native Chef Michael Smith at the Inn at Bay Fortune in Prince Edward Island in Canada, that O'Neill got his first taste for foraging.
"We foraged for wild mushrooms for the menu, such as chanterelles and lobster mushrooms," he recalls.
That adventure was all it took to spark an interest in foraging. O'Neill, who is entirely self-taught, began to study field guides and spent as much time as possible in the woods to identify the plants and fungi he came across in order to seek out the species he wanted to use. After over a decade of studying and identifying plant and mushroom species, in 2019 he took the certification exam to legally sell wild mushrooms in New York State as well as in all states that allow for the sale of wild mushrooms by a certified mushroom inspector.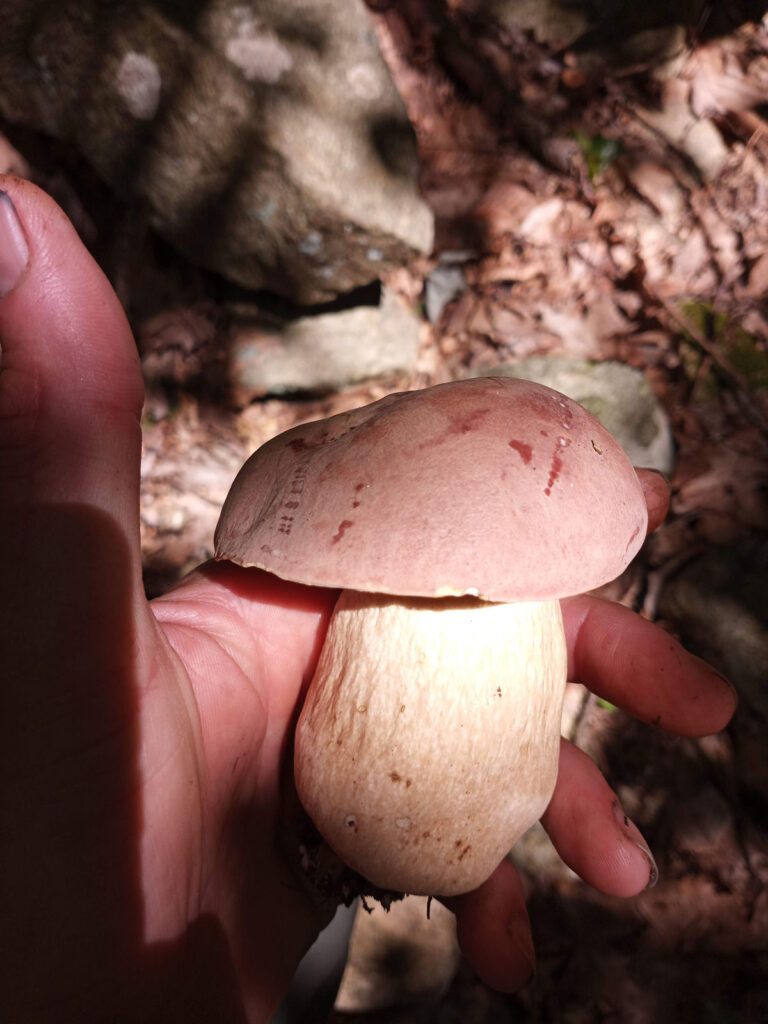 Today, O'Neill is the man behind Deep Forest Wild Edible, a Beacon-based foraging business that sells foraged goods at farmers' markets in the region and educates others about the ins and outs of foraging through specialized workshops. For O'Neill, who has been a full-time forager since 2017, each week looks a little different, since his schedule is largely dictated by the changing seasons. During peak foraging season, which runs from April to November in the Hudson Valley, he spends Fridays through Mondays leading three different workshops through the University Settlement Camp along the base of Mt. Beacon.
"I get up with the sunrise and refer to my previous year's notes to see what is in season," he says. "I then do pre-walks to see which routes are best to lead my groups through so that I can maximize what we find so that I can put together custom species summaries for each individual group's findings."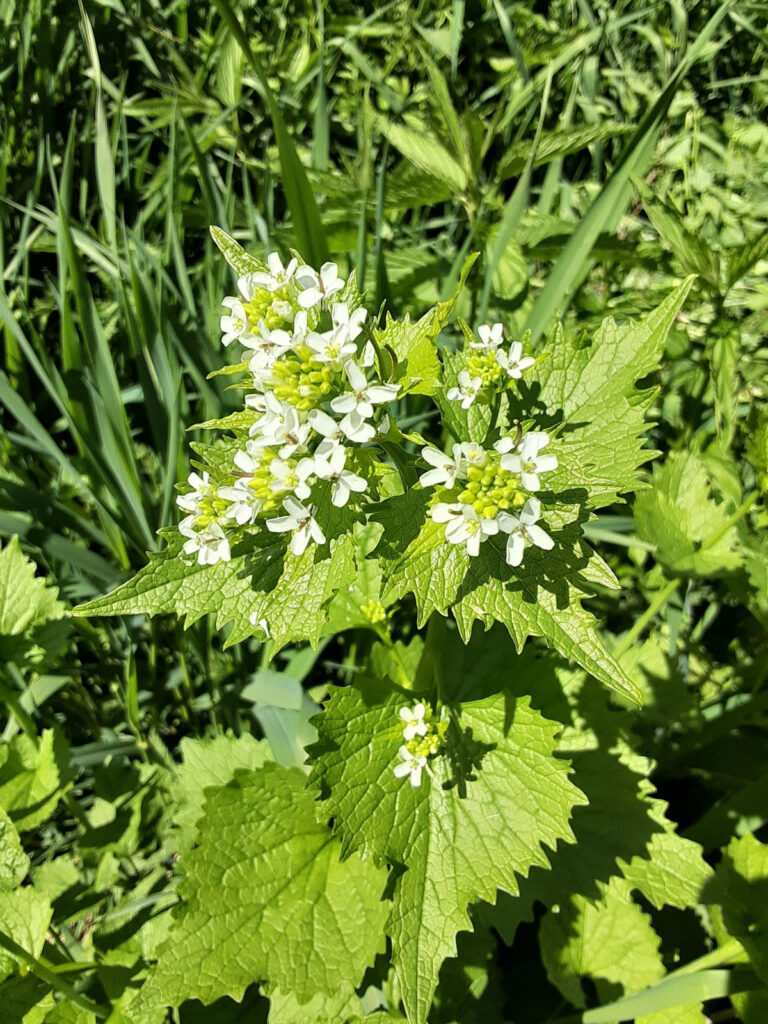 The workshops he offers vary based upon skill and level of involvement. The first, "Introduction to Foraging Wild Edible and Medicinal Plants and Fungi of the Northeast," hosts up to eight people and journeys through woods and fields to identify "edible and medicinal species, their common look-alikes, as well as any poisonous species," O'Neill notes. All attendees receive a document summarizing the species found and their medicinal and culinary applications, with a list of references and a shared photo album for future reference. The cost is $85 per person and lasts 2.5 hours.
---
Related: Paul Brady Wine Celebrates Grapes From the Empire State
---
The second, "Introduction to Edible and Medicinal Wild Mushrooms of the Northeast," is more specialized, with space for six people. It covers the identification of edible and medicinal species, along with their poisonous lookalikes, and takes place in forested areas around the Beacon area. Again, all attendees receive a reference document and photos following the workshop, which runs approximately four hours and costs $175 per person.
The last, "Forage Fire Food," is ideal for anyone interested in the culinary application of wild edibles. Following a walk through local woods and fields to harvest edible species, the group will then cook the finds in the forest on the fire. This workshop runs around 3.5 hours and costs $200 per person.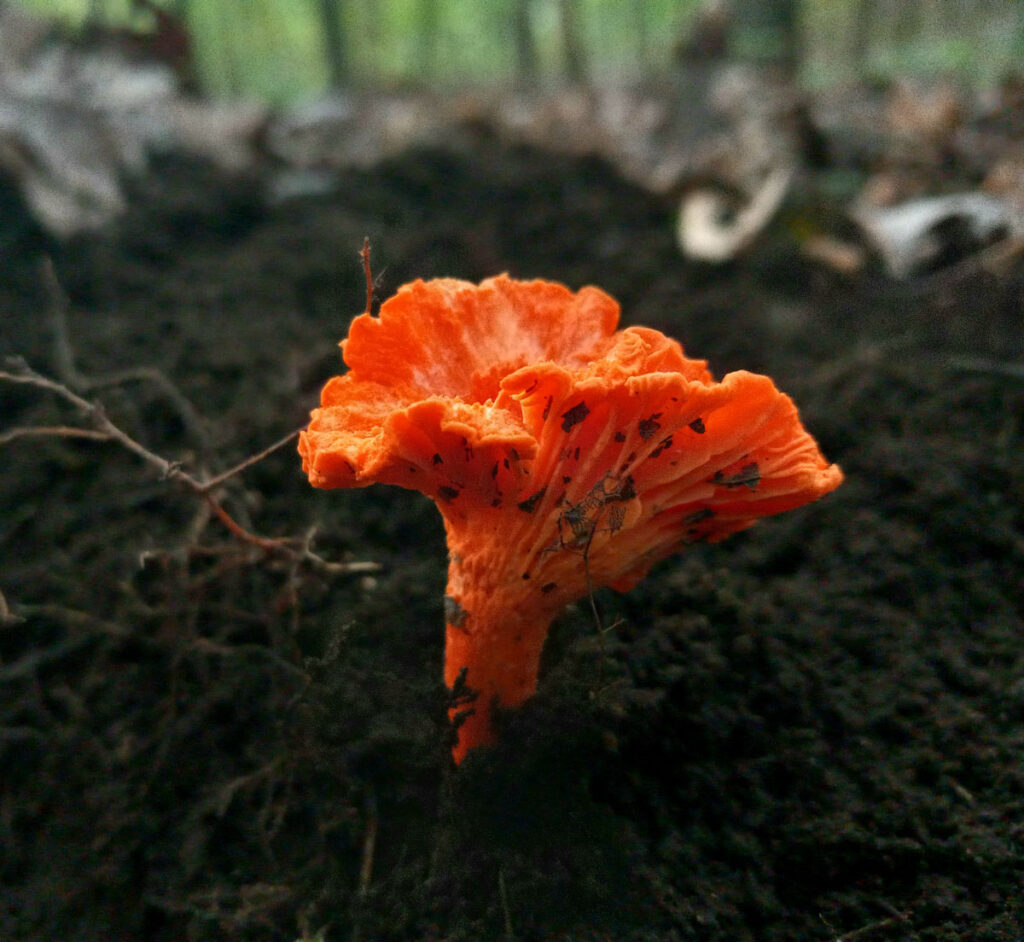 In addition to the Deep Forest Wild Edible workshops, O'Neill also forages on his own. He blocks off Tuesdays through Thursdays to travel to different locations around the Hudson Valley to scout for whatever is in season and collect everything from berries and mushrooms to bark, flowers, and greens. Along the way, he makes sure to document and photograph his finds, where he finds them, what stage they're in, and what the humidity and temperature for the day are for future reference. After that, he returns home to clean, sort, and store everything so it's all ready for sale or for his "Forage Fire Food" workshops. At night, he retreats to his backyard kitchen to test recipes on the campfire for upcoming workshops and events.
As far as where to find Deep Forest Wild Edible around the Hudson Valley, head to the Beacon Farmers' Market, Barb's Butchery in Beacon, or Instagram. O'Neill enjoys foraging mushrooms, since they're very sustainable, and he also sells ramps, blueberries, bramble berries, and field greens like dandelion, cleaver, wild carrot, garlic mustard, and a variety of cresses.
"Mushrooms are my favorite, but I also love foraging for wildflowers, cattails, ground nuts, sassafras, and stinging nettles," he enthuses. "To be honest, I love all the things I forage. I really like being with the species I'm harvesting, selecting the best, most beautiful specimens I come across."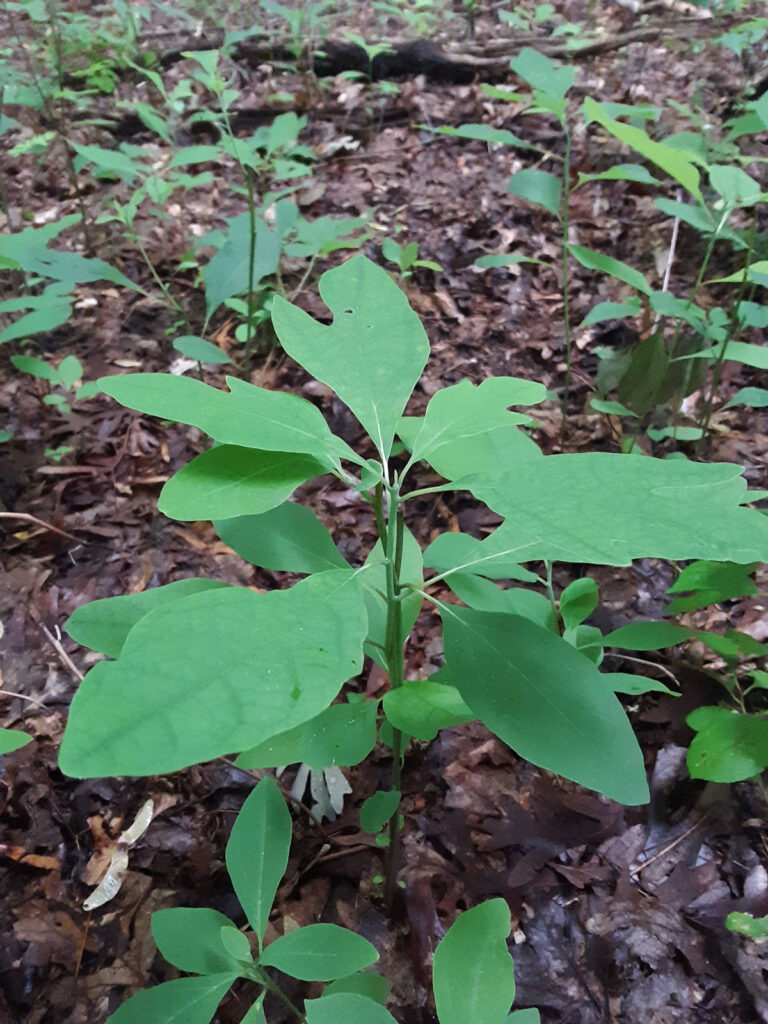 Like most foragers, he keeps a tight lid on his favorite foraging locations.
"Being a Hudson Valley native, I have a long history with the lands as well as many of the people who own said lands," he explains. "I survey my favorite places throughout the year and, if there are plants and fungi in abundance, I will revisit when the items I want are in season."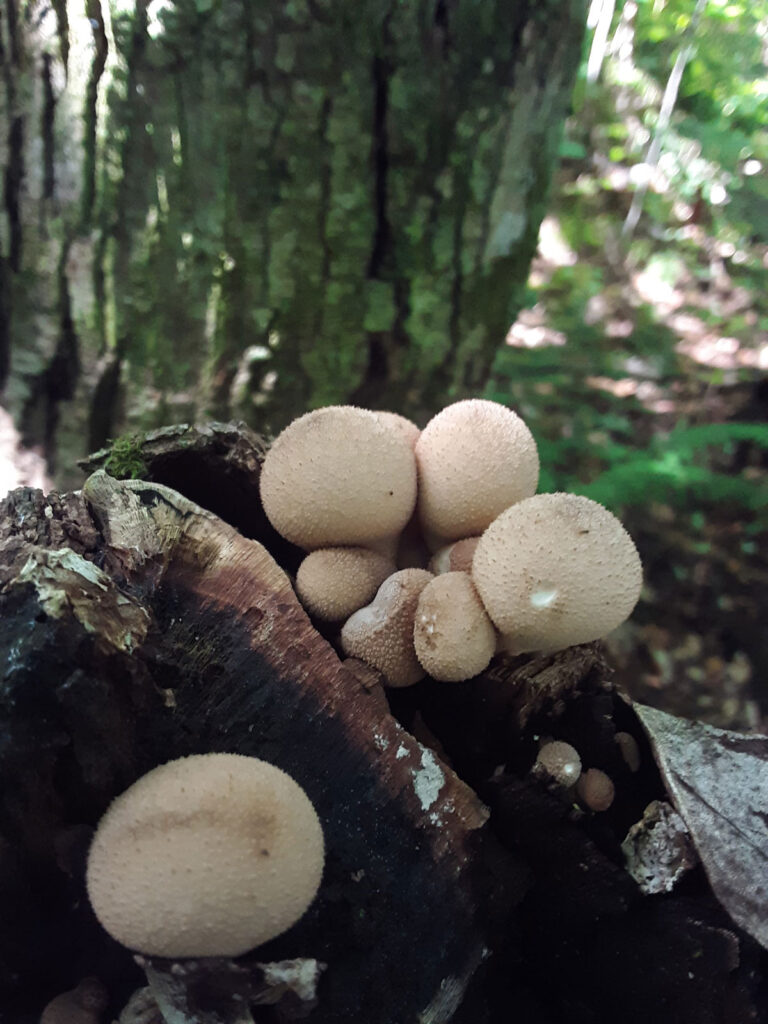 An important element of foraging, he notes, is knowing where it's allowed and where it isn't.
"Most people assume you can pick plants and fungi anywhere," he says. Instead, he explains that foraging is only legally allowed on national forest land, multiple use land, and private land with landowner permission.
Looking ahead, O'Neill is excited to continue working with the Hudson Valley community through Deep Forest Wild Edible. He currently collaborates with Chef Nicholas Leiss of Farm2ChefsTable to craft innovative, hyperlocal, farm-to-table dinners in the region.
"I am very selective with whom I work," he says. "I want to work with chefs who are serious about featuring the bounty of the Hudson Valley and who understand the importance of building relationships with farmers, foragers, winemakers, and artisans. Nick [Leiss] truly has an ethos he lives by and puts into practice, and it really translates to the plate as such."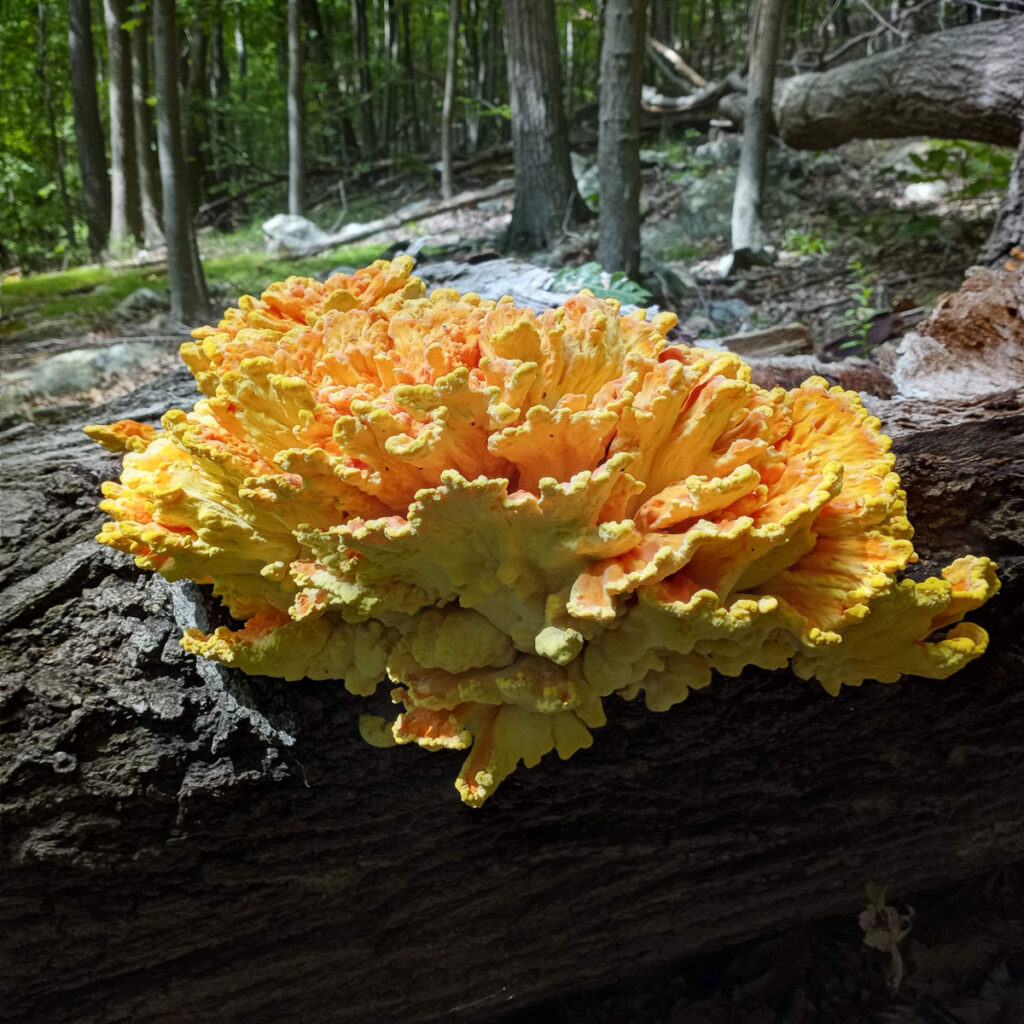 Beyond that, he's also continuing work on his own property, which he hopes to turn into an education center in the Hudson Valley.
"I have been collecting and transplanting many native wild species onto my property in Beacon and am transforming my land into an interpretive center for forest farming and sustainable foraging education," he enthuses. "Education is the most sustainable model for a foraging business, making the least impact on plant populations and the natural balance of the environment."
To learn more about Deep Forest Wild Edible and O'Neill's workshops, visit his website.