TO MANY PEOPLE, onions conjure images of tearful moments at the sink, dutifully peeling and chopping while desperately resisting the urge to rub. These ubiquitous members of the allium family are usually dumped unceremoniously into everything from scrambled eggs to veal stock—we trust they will impart flavor while we hope they disappear in the shuffle of other ingredients. Jonathan Swift acknowledged the universal necessity of onions in cooking when he quipped, "For this is every cook's opinion—no savory dish without an onion." Yet, rarely are onions celebrated as the primary ingredient in a dish, or even on their own. We are fortunate to have several types of onions literally at our fingertips—they often are one of the few vegetables available locally as we slog through winter.
The Hudson Valley owes its onion abundance to the black dirt region of Pine Island, Warwick, Goshen and Chester (Orange County). Named for the rich, jet-black soil that can extend down as much as 12 feet, the region historically had been known as the "Onion Capital of the United States"—about 70 farms in the area still produce 25 percent of the nation's onions.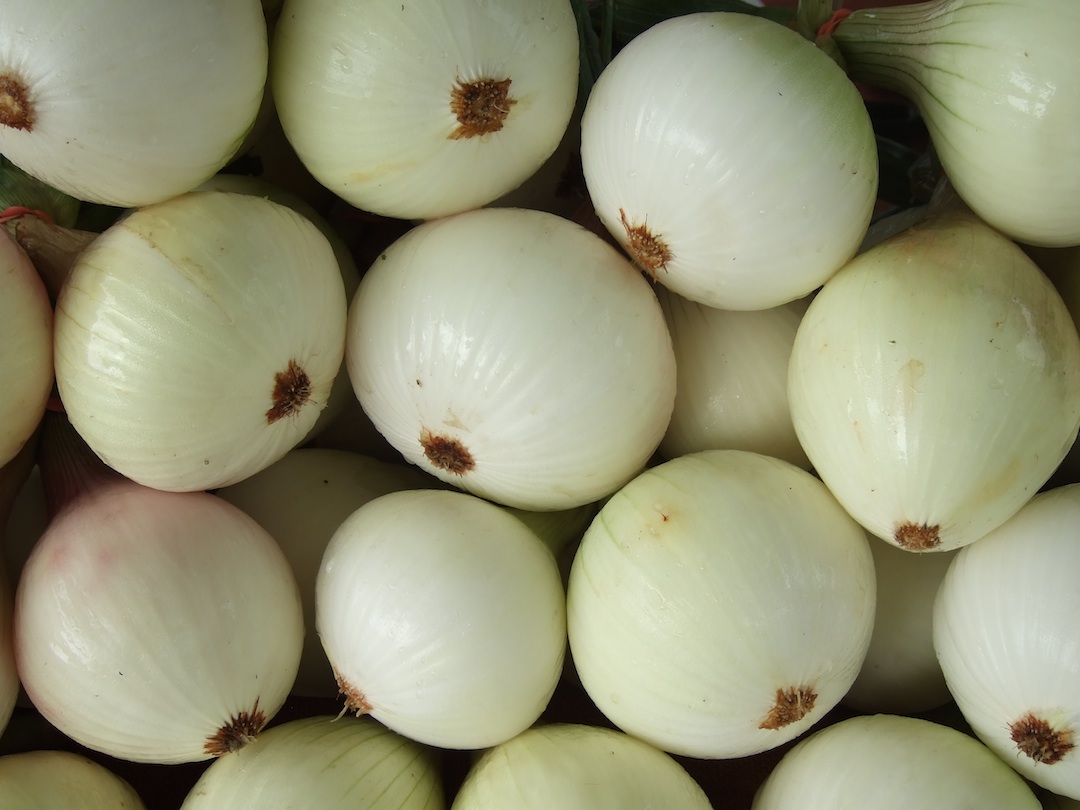 One of the beauties of all onion varieties is how easy they are to cook. Yellow and red onions probably are most familiar, but there are dozens of others available, each with a unique taste and texture. Sweeter varieties, such as cipollini, Vidalia and red tropea, lend themselves perfectly to roasting in olive oil, salt and pepper. The diminutive cipollini can be roasted whole, though larger onions work best quartered or sliced. Toss with olive oil, salt and pepper, then roast 45 minutes in a 350 degrees F oven. Yellow onions, which are often too intense to eat raw, take on a rich brown color and become almost candy sweet when cooked slowly over low heat for an hour or longer. The resulting caramelized onions are great alone, as an accompaniment to steak or as a perfect topping for salads. Large red onions perform well on the grill, and both pearl onions and small cipollinis can be pickled easily.
If the Hudson Valley can boast of an abundance of onions, it also can boast of an abundance of chefs who recognize the value and versatility of this vegetable. From rich soups and hearty tarts to fresh salads and beer-battered rings, this is the time of year that onions begin to take center stage on menus and in deli cases throughout the region.