MARJAN BEEBE NEVER expected to embark on a career as a professional baker. After moving to Kinderhook from the Netherlands, Beebe met her husband, Keith, who had a sweet tooth for pie. "Every time my husband and I went out for dinner, he always ordered apple pie," she explains. When she presented Keith her own Dutch apple tart with its buttery crust and lightly sweetened filling, he said, "Oh my, we've got to do something with this!" Dutch Desserts was born, and what started as a hobby is now in its thirteenth year and counting.
"I love the hands-on work, but the icing on the cake is going to the farmers' markets," Beebe smiles. At her first farmers' market she sold each of the five tarts she had baked. As her reputation grew, customers began to ask for other flavors—she now offers ten variations, including original Dutch apple, blueberry, mixed berry, peach, raspberry, peach-raspberry, strawberry-rhubarb, pumpkin, pecan and chocolate. The tarts are available at 22 regional farmers' markets, as well as several specialty food stores, including Hawthorn Valley Farm Store, Mount Kisco Seafood, and Honest Weight Food Co-Op.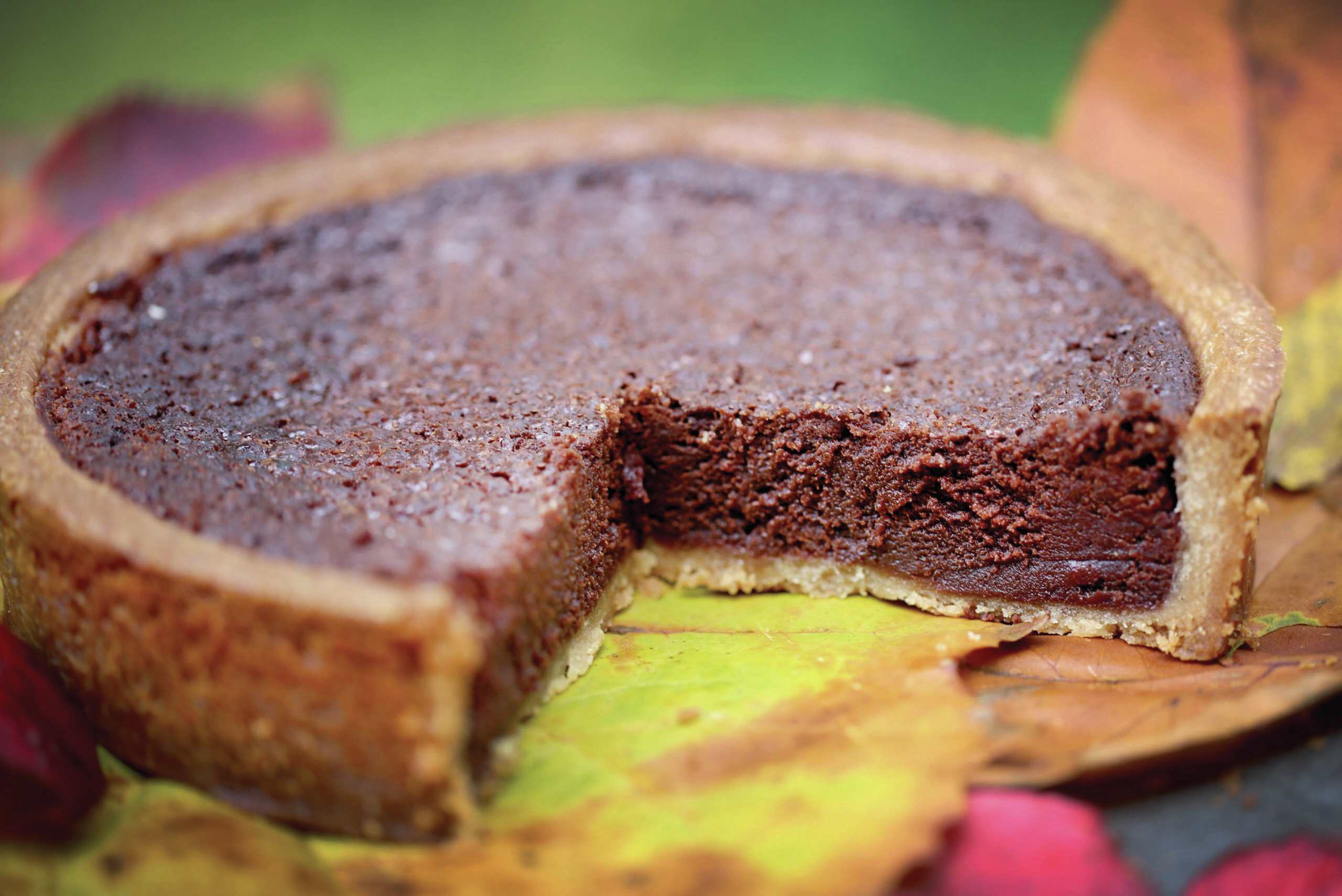 The whole operation is housed in a converted garage next to the couple's country home. "This used to be our garage that we converted into a kitchen. Then we built a garage next to it. After a year, we needed more space so we moved into that room and added another garage. Now we use that one as well. We have four garages and all the cars are outside!" Beebe laughs. All that space gets put to good use: Dutch Desserts produces up to 2,000 tarts per week during the busiest months. "We call it a bakery, but basically, it's a little tart factory," she adds.
The company has introduced other Dutch desserts. Beebe's brother, Freek Lankhof, makes stroopwafel (literally syrup waffle)—two thin layers of baked batter with a caramel-like filling. The dessert traditionally is presented on top of a cup of coffee, which warms the syrup. Lankhof can produce up to 1,000 stroopwafel per week—each one is rolled by hand into 30-gram balls before being pressed into its waffle form.
The Dutch Desserts family is growing, too—Sarah Dingee, the bakery manager, has been working at Dutch Desserts for over four years. What started as a part-time college job has become a career. "It's fast-paced and you're never sitting around bored," Dingee explains. As she expertly fills rows of crusts with pumpkin custard, she admits she never expected to become a professional baker, but she fell right into the welcoming and warm atmosphere at Dutch Desserts. "And, I have my degree in marketing and management," she adds, "so, it all worked out perfectly."