JENNIFER MERCURIO COMES FROM a family of preservers and canners—and they're all named Eleanor.
Mercurio's great-grandmother, grandmother, godmother, and now her own daughter carry the family name that is the inspiration behind Eleanor's Best, the Garrison-based makers of artisanal, small-batch jams, jellies, marmalades and preserves.
"I grew up eating lots of preserved foods, and didn't really think much of it other than I thought that was what everybody did," Mercurio says. A lawyer with a successful, nearly 20-year career in technology law, Mercurio only revisited her family's tradition of preserving when she and her family moved to Garrison a few years ago. Inspired by the change in surroundings and her family's desire to eat healthier, Mercurio began preserving on her own, first experimenting with pickles before transitioning over to jams and marmalades.
"We would give [jams and marmalades] to friends and family-and it really expanded from there," Mercurio remembers. "Eventually, people we didn't know started asking for jars of jam or marmalade. So it seemed to be a wise thing to incorporate it as a business to be able to reach more people."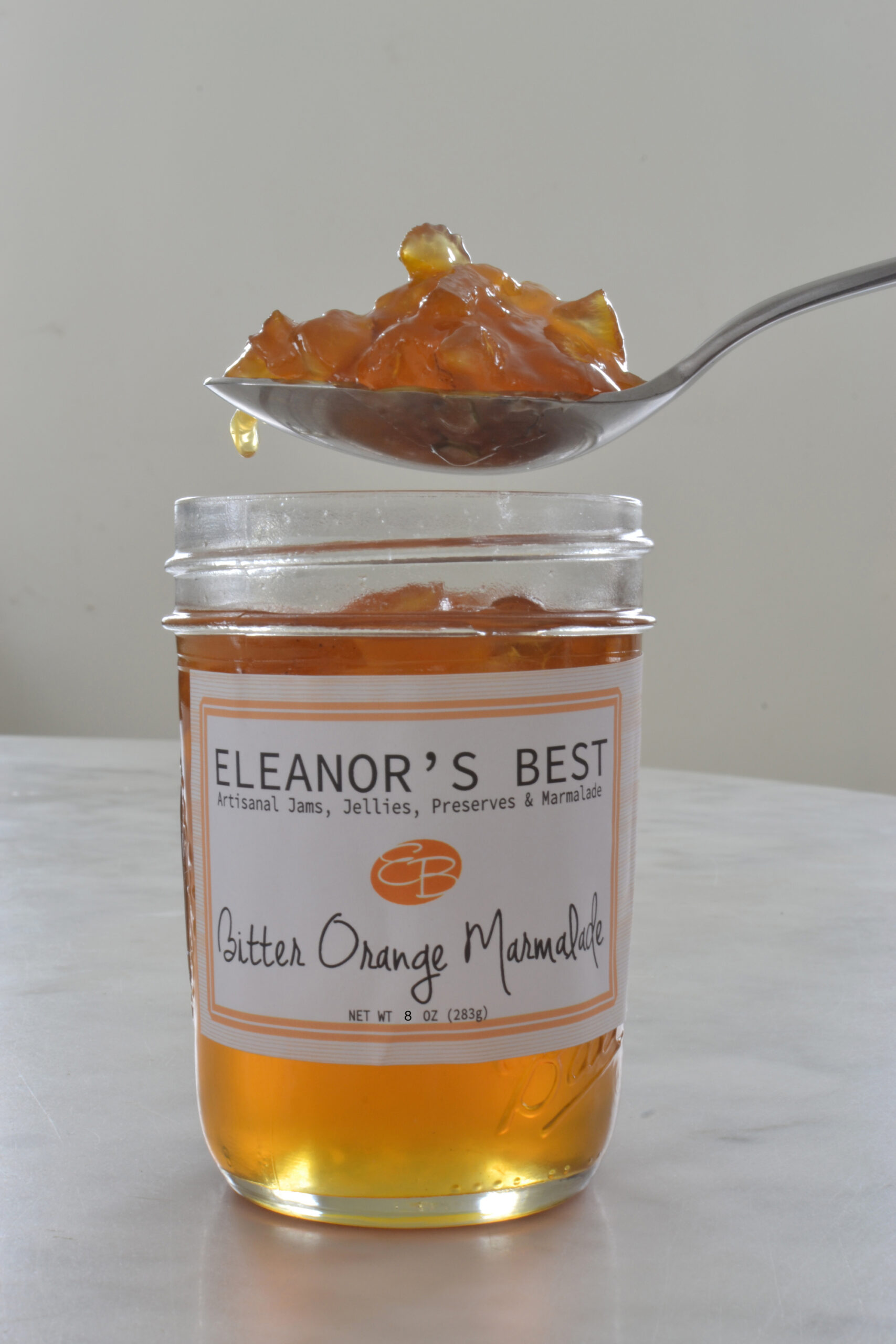 Operating out of a commercial kitchen in Garrison, Eleanor's Best currently offers four flavors of marmalade (bitter orange, Meyer lemon, grapefruit and ginger) as well as two flavors of jam (blueberry and quince). The blueberries, ginger and quince are all sourced from the Hudson Valley, while the citrus fruits come from farms in Californio, Arizona of Florida. While organic certification for the products has proven cost prohibitive, Mercurio only sources from farmers growing with organic methods-no pesticides or chemicals. And the ingredients are simple. "Each of our products has three, four, or five ingredients-and you can pronounce all of them," Mercurio says. "We don't have any fillers, nothing fake is in there-it's real stuff."
Mercurio plans to expand the flavor offerings to as many as 13 varieties as the growing season progresses this summer. Strawberry-, strawberry rhubarb-, and Vidalio onion-flavored jams and marmalades are scheduled for production in the near future.
"Our flavors are very intense, so you need very little of it," Mercurio warns. "Each flavor seems to have it's own following, but the most popular are the blueberry and the Meyer lemon."
Ever the entrepreneur, Mercurio wouldn't commit to defining the biggest challenge the business has faced so far. "Every step of the business is our next biggest challenge. I see everything as an exciting opportunity, not as a challenge." Mercurio credits her husband, also an entrepreneur, as a source of information and advisor in business development. "This is not a one-woman show, so many people have been so giving and helpful."
Demand for the products has been strong and Mercurio is impressed with how quickly customers have embraced the brand. Once available in only The Country Goose, in Cold Spring, Eleanor's Best products are now available in more than 30 stores from Westchester up to Albany. "It's incredibly gratifying to know that there are so many people out there that really want to change the way we look at food. It's a hopeful way of not only looking at food, but at our own communities and how we impact and interact with the environment in which we live."