With boutique wineries, innovative food, and sublime scenery, it's time to revisit this classic destination.
ALTHOUGH I'VE LIVED IN NEW YORK for decades, I'd never visited the Finger Lakes. I somehow imagined it would be touristy and had also heard the wines were less than stellar. My recent trip proved that even travel writers can be completely wrong about a destination, because not only did I find a bucolic and truly beautiful area, I also found many excellent wines.
Here, Riesling rules. While sweet Rieslings were long the order of the day, things have changed. Today, some very talented winemakers are offering award-winning Rieslings that are dry, delicious, and appeal to sophisticated palates.
While all very different in feel, the four wineries we visited had several things in common, all good. Every one had lovely tasting rooms and impressive settings. At the smaller wineries, the owners were pouring the wine.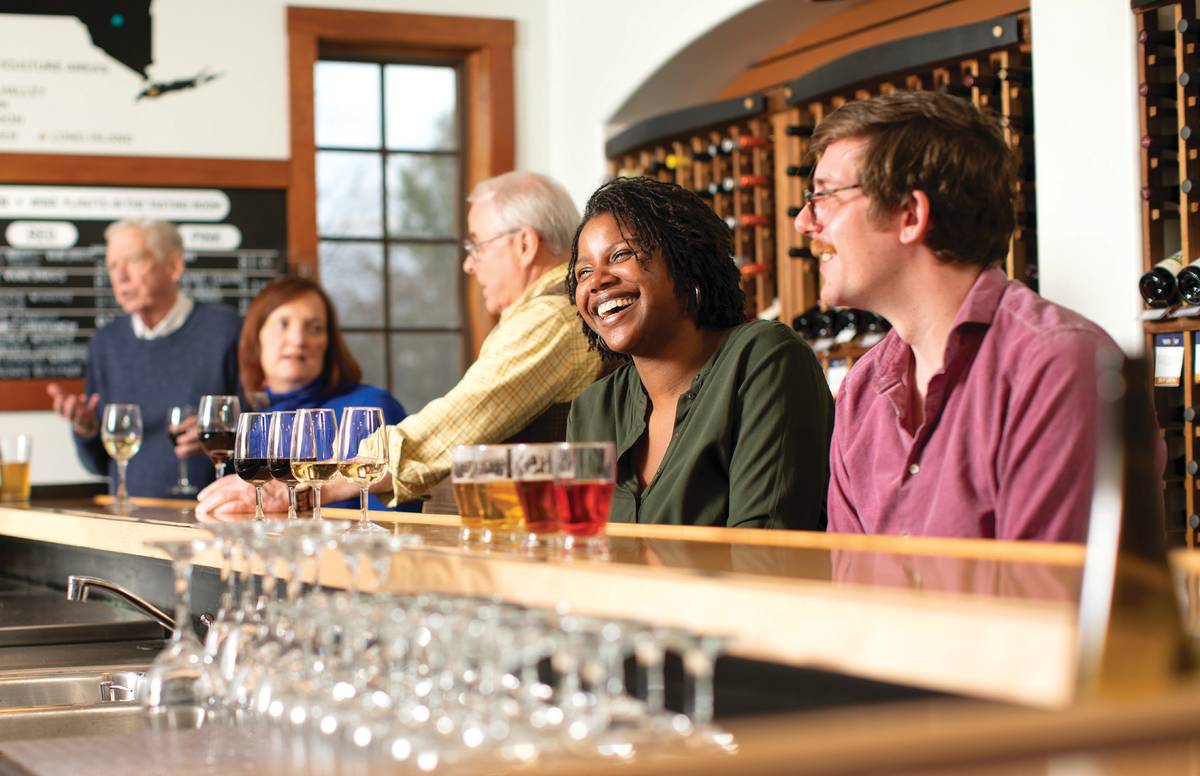 Our tastings were informative, with insights and history added to the pours. As a lasting result of the pandemic, our visits were all reservation only which we easily booked online. The owners and employees we met said that this practice would continue even if health concerns subside. The smaller tasting rooms have very limited hours, so be sure to check before planning a trip.
In addition to thriving wineries, the Finger Lakes area is a visual treat. Picture-perfect farms abound, complete with gorgeous green fields, red barns, aged silos, and white farmhouses.
And of course, lakes are everywhere. Because of the long finger-like shapes, the 11 lakes go on forever — so much of the area is surrounded by water. Big box stores were concentrated along certain stretches of busier roads but most drives took us past farmlands, wineries and yes, water.
Preferring to spend our money on wine versus accommodations, we checked into the budget-friendly Miami Motel (motelmiami.com) in Canandaigua. With rooms ranging from $99 to $150 a night, it offered a clean, cute and conveniently located place to sleep. Years ago, owners Dennis and Valerie Calkins purchased this 1953 motor lodge that had fallen on hard times — and they've turned it into a perfectly fine place to stay. Always known as the Miami Motel, they went with the theme, adding turquoise accents and tropical touches throughout. Our carport room had a well-equipped kitchen, breakfast bar, in-room jacuzzi (motels with jacuzzis seem to be a thing in these parts), and a very comfortable bed.
Another option is Geneva on the Lake (genevaonthelake.com) where the hotel and grounds are straight out of a classic Italian movie. A former mansion and monastery, the hotel overlooks Seneca Lake. Circuitous halls and stairways lead to rooms that feel more like beloved European apartments. A huge, well-tended maze of dark green hedges ringed by flowers leads to a lakeside pool with black and white striped umbrellas. Statues sprinkled around the property add to the atmosphere. There are wooded paths and a dock along the lake, plus Adirondack chairs to enjoy the view. Rooms start at $267/night.
Many of the best wineries are located along State Route 14 and all are within easy driving distance of either hotel. The town of Geneva is also close to both, offering a pretty pier and a park along Seneca Lake with beautiful willow trees, many over a century old. As for restaurants, Geneva has a quite a few appealing choices.
A WEEKEND OF WINE TASTING
We started with convenience, booking an afternoon tasting at Ravines Wine Cellars (ravineswine.com), which was quite close to where we were staying. (Ravines has another tasting room on Keuka Lake in Hammondsport.) At the end of a long country road, we came upon a large grey barn surrounded by a patio. After settling into a rustic wooden table under a golden chandelier and a huge beamed barn ceiling, we ordered the Bright Whites tasting and some homemade hummus that arrived in a cute little glass jar. The whites included two Chardonnays, a blend called Field Notes, sparkling Ayre, and their flagship wine, the Dry Riesling. This vintage from 2017 had a nice minerality and touches of flowers, pear and citrus. Dry and delicious, it was our first Riesling of the trip and we enjoyed it very much. Their Rieslings, along with other varieties, are available to order online.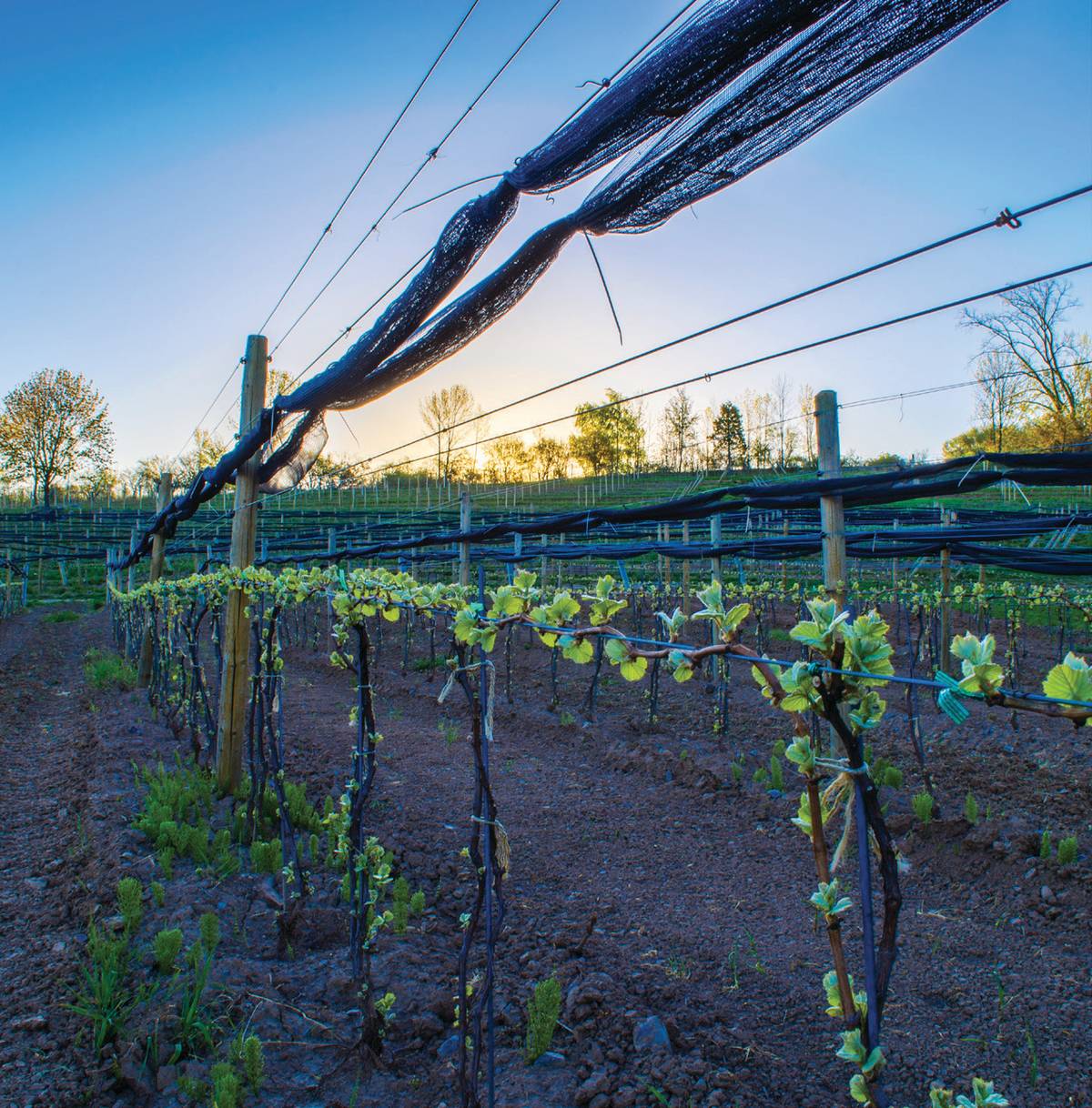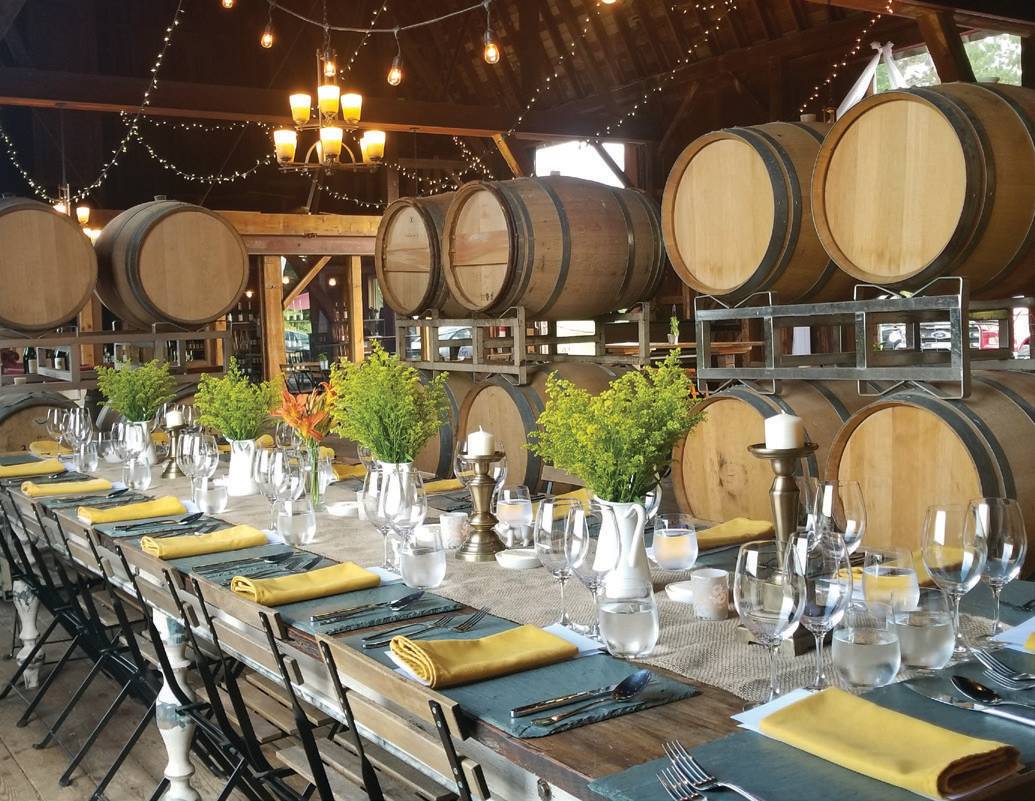 The next morning, we took an hour-long scenic drive to the charming little lakeside town of Aurora on Cayuga Lake. After a stop at the MacKenzie Childs (mackenzie-childs.com) home décor outlet, we visited the nearby Heart & Hands Wine Company (heartandhandswine.com) where we were warmly welcomed by owners, Susan and Tom Higgins.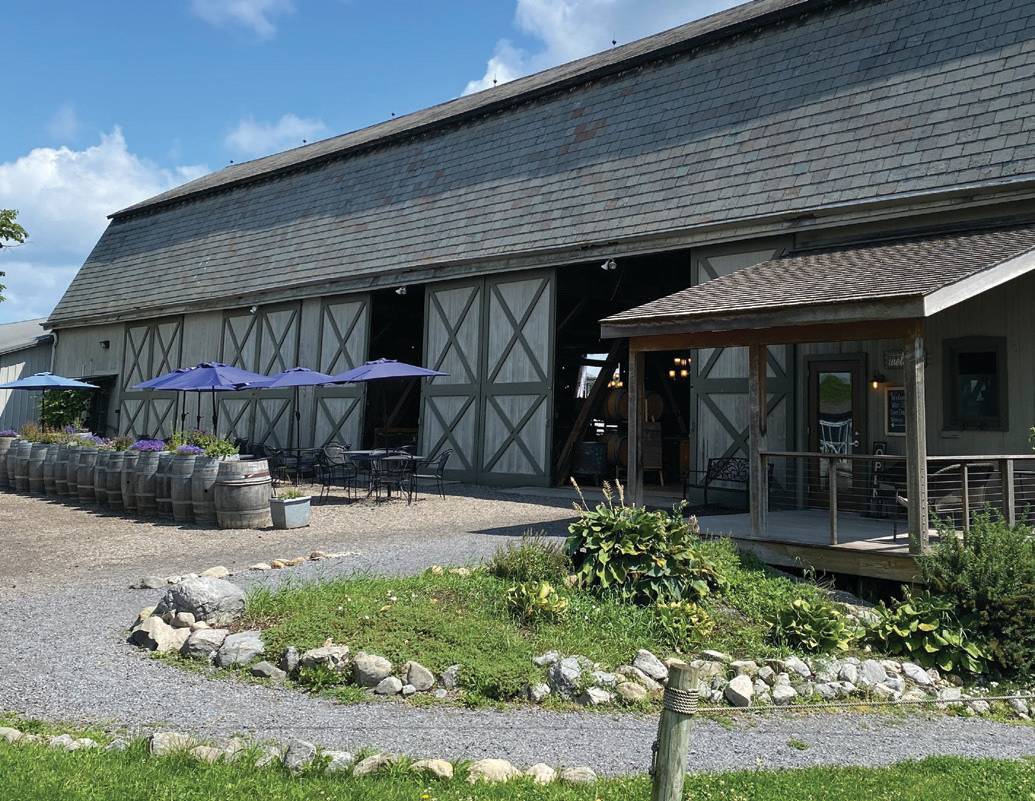 Years back, Tom had a tech job and a fascination with wine. After an internship in France, he began looking for his future winery. He learned that soil with limestone produced better Riesling, so he searched for the perfect spot. "Limestone is alkaline," he explained. "And when soils in the vineyard are alkaline, the pH is more neutral which pushes the nutrients up the vines."
One fortuitous day, Tom noticed a "for sale by owner" sign in and knew he'd found his spot. They began their adventure in 2006, opening the tasting room three years later. Today, they welcome small groups to taste their dry Rieslings, Pinot Noirs, and Chardonnays. Heart & Hands also produces superb sparkling wines: Brut Rose, Blanc de Noir, and Riesling. Of the 2500 cases they make each year, 70 percent is sold "out the cellar door," they happily told us. Consistently earning scores of 90 and above in both the Wine Spectator and Robert Parker's The Wine Advocate, their dream is well underway. These selections can be purchased at their online store as well.
We also wanted to visit one of the area mainstays and chose Hermann J. Wiemer Vineyard (wiemer.com) which turned out to be a wise decision. Founded in 1979, this winery pioneered the production of wines similar to those grown where Wiemer grew up in Germany's Mosel Valley. The region's cool climates and gravelly soil convinced Weimer that great wines could be made here. He soon proved his point and Wiemer has continued to produce their signature Dry Riesling known for its clean minerality — the 2017 vintage earned a 92 from the Wine Enthusiast. This, along with other fine Rieslings, Grüner Veltliners, Gewürztraminiers, have consistently kept them at the leading edge. Rosés, red wines, and sparkling varieties round out their roster.
Arriving a little early for our reservation, we had some time to walk around the grounds which have lovely open-air buildings, vibrant plantings and flowers, plus several indoor/outdoor tasting areas. We settled into a room with large silver casks and chatted with Dillon Buckley, the young winemaker responsible for the delicious dry Rieslings we enjoyed and the biodynamic practices they're incorporating in some of their fields. "When working this way," Buckley told us, "we plant and prune by the phases of the moon." Our tasting included wines that were both biodynamic and traditionally grown. Hermann Wiemer, the original owner, was a forerunner in bringing dry Rieslings to the area. His vision continues to grow and expand under the new ownership of Wiemer's apprentice Fred Merwarth and his close friend, agronomist Oskar Bynke. Last year, the winery was nominated for American Winery of the Year by Wine Enthusiast magazine.
Our last stop was Kemmeter Wines (kemmeterwines.com), the highlight of our trip. A long dirt road took us to a modern production building and separate tasting room. This boutique winery specializes in Riesling (are you sensing a theme here?) and is owned by Johannes Reinhardt and his wife Imelda. Raised in a winemaking family near Wurzburg, Germany, Reinhardt was the head winemaker at the nearby Anthony Road Wine Company before opening Kemmeter.
As an additional treat, Imelda runs the on-site Sans Dumplings (sansdumplings.com), where dumplings are available to go or enjoy at outdoor picnic tables. Freshly made and pan sautéed, we chose from chicken, pork, tofu, lamb and salmon. Served with a salad or rice, they were sublime, especially paired with a bottle of Kemmeter Riesling and a view of the lake and the vineyards.
Reinhardt was reflective as he poured his wines and told us of his journey from Germany to the Finger Lakes. His dedication to hand-tending the vines was impressive. "Riesling is one of the most versatile grapes," he said, speaking of the grape with reverence. Reinhardt almost personified the grapes, explaining that each one has a different talent with unique strengths and weaknesses. His job, he said, was to coax the best out of the grapes. Kemmeter's Rieslings sit beautifully on a scale from very dry to slightly sweet. Reinhardt grew up playing the pipe organ and his elegant gold and white labels are adorned with musical notes signifying the level of dryness or sweetness in each of his excellent Rieslings.
Kemmeter wines are sold at the winery or through direct shipping on their website. Always in high demand, these small production wines are truly special.
WINE ISN'T THE ONLY THING WE ENJOYED.
We were unable to get a coveted reservation at F.L.X. Table (flxtable.com), an appealing space on Linden Street in Geneva where local food entrepreneurs Christopher Bates and Isabel Bogadtke own and run several acclaimed restaurants. As we arrived on the block, the waitstaff was setting up for dinner where 16 lucky guests are served a tasting menu. Although we lusted after the appetizers artfully arranged on the wooden tables, we went next door to F.L.X. Provisions (flxprovisions.com), an equally appealing tasting room with the best of the area's wine, along with whiskies, tequilas and brandies, plus superb small plates, paninis and charcuterie boards. (FLX, by the way, is a local abbreviation for Finger Lakes.)
Further down Linden Street is F.L.X. Fry Bird (flx-fry-bird.com). This "modern chicken emporium," as they call it, offers eight preparations of smothered chicken, from Plain Jane to Buffa-Love (with blue cheese, corn relish, smoked buffalo mozzarella and scallions), bone-in chicken and more, plus variety of sauces, sides and shakes.
And their creative little empire doesn't end there. In nearby Dundee, the couple took over a hot dog stand on State Route 14. F.L.X. Wienery (flxwienery.com) serves up locally-sourced brats, chorizo, Italian sausages, hand-ground burgers and a range of toppings.
Kindred Fare (kindredfare.com) is a busy farm-to-table restaurant on the outskirts of Geneva. It's a pretty spot with woods and a bustling bar, and fresh food that's well prepared. Used to paying $18 for a glass of wine in Manhattan, we were often happily surprised that the wines were so reasonably priced. Here, we enjoyed glasses of Red Tail Ridge (another acclaimed local winery) Rosé for just $11. The friendly service and lively atmosphere made for a really nice evening.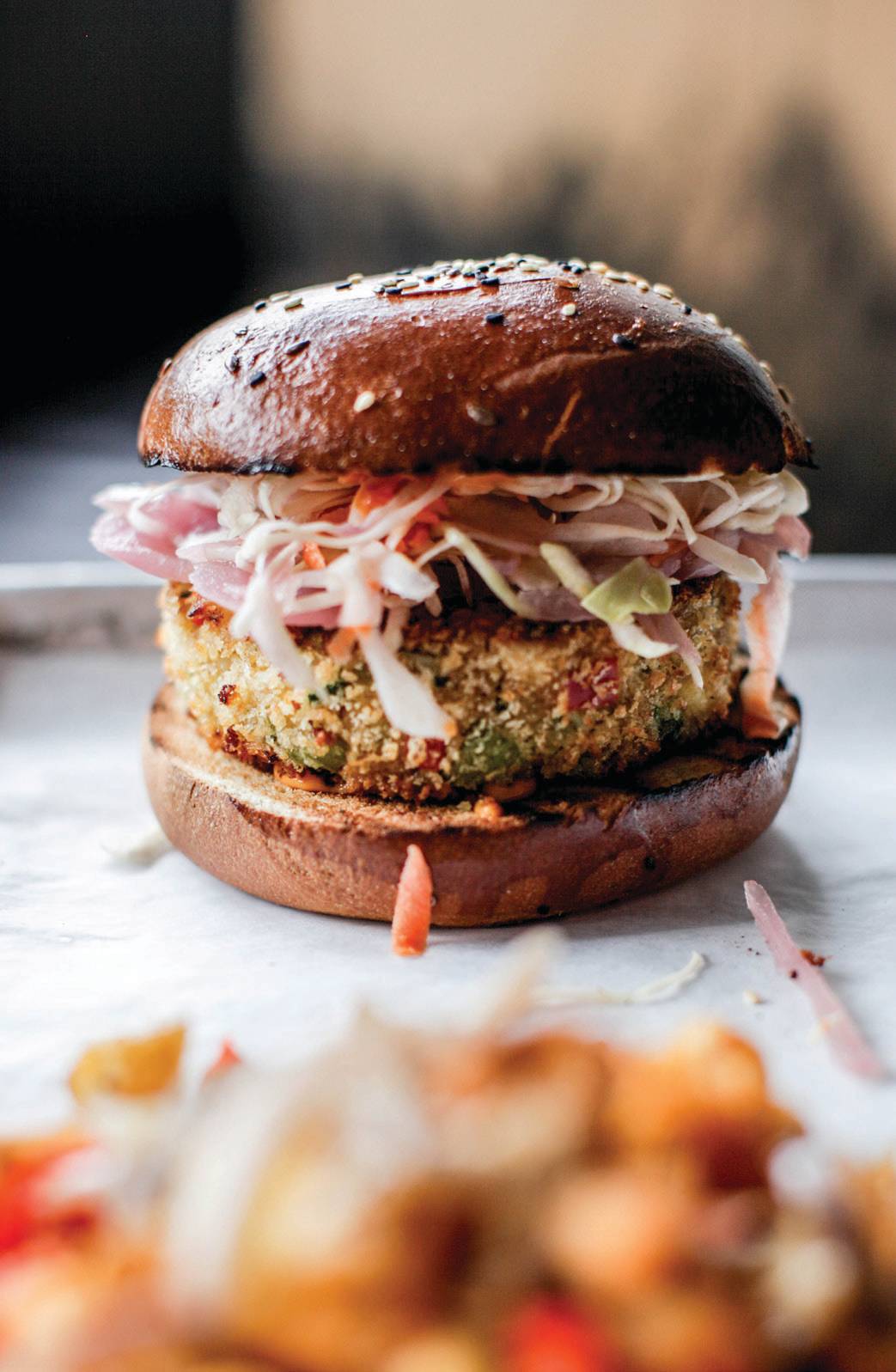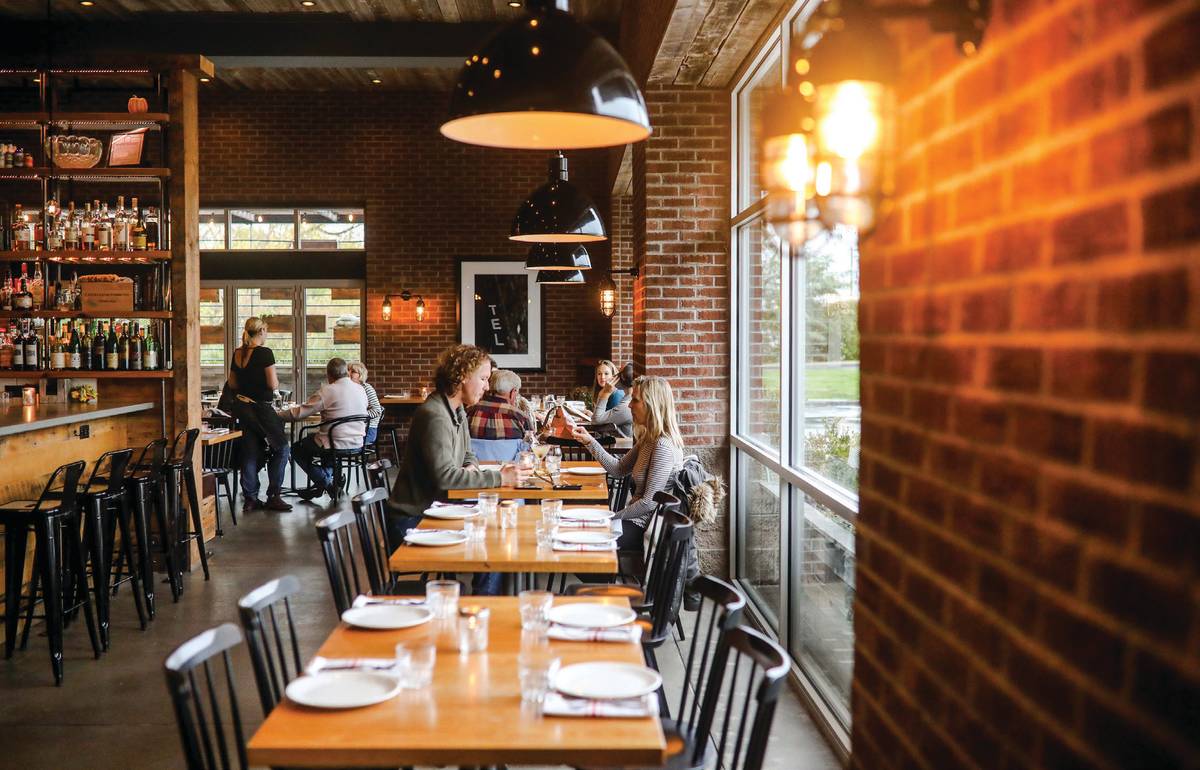 Thanks to Geneva's Water Street Café (find them on Facebook), breakfast was a treat every morning. This is one of those local breakfast spots with atmosphere to burn. Our coffee cups were always full, and everything we ordred was delish. Thick slices of house-made sourdough and raisin breads accompanied our egg entrees. After 10 a.m., the café was full both inside and out, and deservedly so.
A FINAL TASTE
New York Kitchen (nykitchen.com) is a unique organization in Canandaigua offering wine education, cooking classes, a café, and a welcoming tasting room run by the knowledgeable Ashleigh DeCicco. It's a good idea to begin your visit here (we wish we did). With DeCicco's guidance, you can find exactly which wines suit your tastes and plan your trip around the ones you like the best. We stopped in at the end of our trip, discovering new wines to try and reflecting on the ones we especially enjoyed throughout our visit.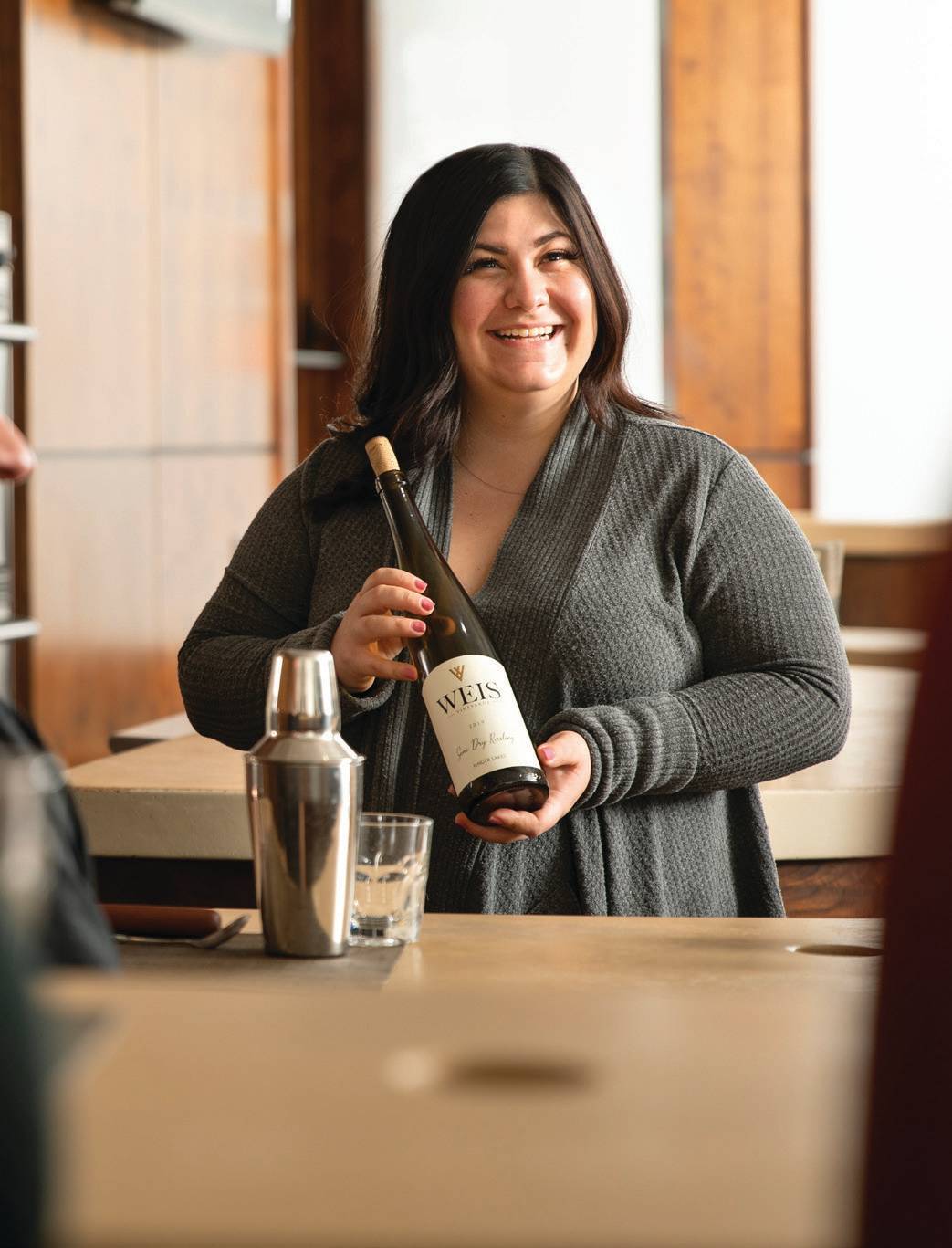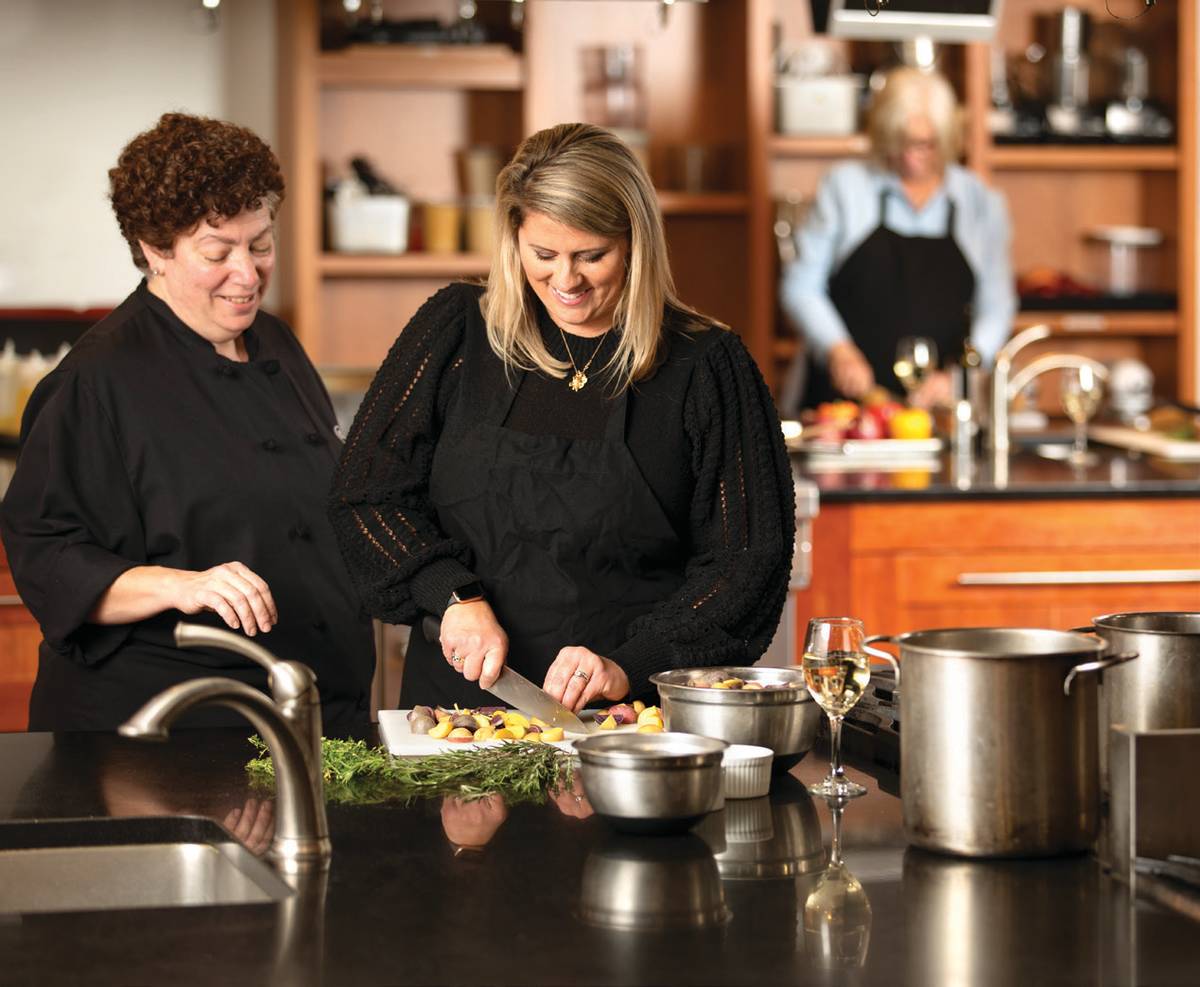 Afterward, we took a walk down to Canandaigua Lake where there are several small piers lined with colorful little houses decorated with flowers, signs, artwork and lots of different colors. I was delighted to discover they're actually garages for boats. The neighborhood is a charming place for a stroll and yet another surprise in this very special part of New York State, where water and wine create something beautiful.