Is your kid a farmer in the making? Sign them up for one of these awesome agricultural summer camps in the Hudson Valley. Whether the programs involve virtual or socially distant activities, you child will fall in love with learning about growing vegetables, taking care of animals, and learning the foundations of sustainability.
Take a look at a handful of Hudson Valley options and register your child for these summer sessions!
Phillies Bridge Farm STEAM Summer Camp
NY State and the Ulster County Department of Health gave the green light on summer camp programs as long as they adhere to mandatory guidelines found online here. With that news, Phillies Bridge Farm in New Paltz goes full steam ahead with its STEAM (Science, Technology, Engineering, Art, Math) farm camp this summer.
Daily activities include visits with farm animals and growing food in the gardens, as well as games, nature trail hikes, and farm explorations. This year, the program also participates in a Farm to Families program to support food justice throughout the season – helping to grow and donate food to those in need.
Currently many of the weeks are booked, but you can sign up to be waitlisted. The last week of the program, August 17-21, is wide open. Click here to learn more and to register.
Muscoot Farms Young Farmers Day Camp
The Katonah-based farm hosts this hands-on summer camp for children in grades 1 through 8. Kids can help take care of animals during daily farm chores, then spend the rest of the day participating in a range of activities from ponding and hiking to cooking and crafts.
All sessions are Monday to Friday from 9 a.m. to 3 p.m. Many weeks are available throughout the remainder of summer. Check out the program's schedule here.
Eden Village Camp's Home(in)Stead Virtual Day Camp
This year, the Putnam Valley camp is doing things a bit differently. Your kids will be able to enjoy a host of lessons and activities from the comfort of their own room. We recommend taking a look at the myriad offerings yourself, but a quick overview includes DIY instructional videos for things like whittling and cheese making, follow-along cooking with Chef Tom, and an investigative journalism project that dives into envisioning a roadmap to healthier food systems.
View Eden Village Camp's full Home(in)Stead schedule here.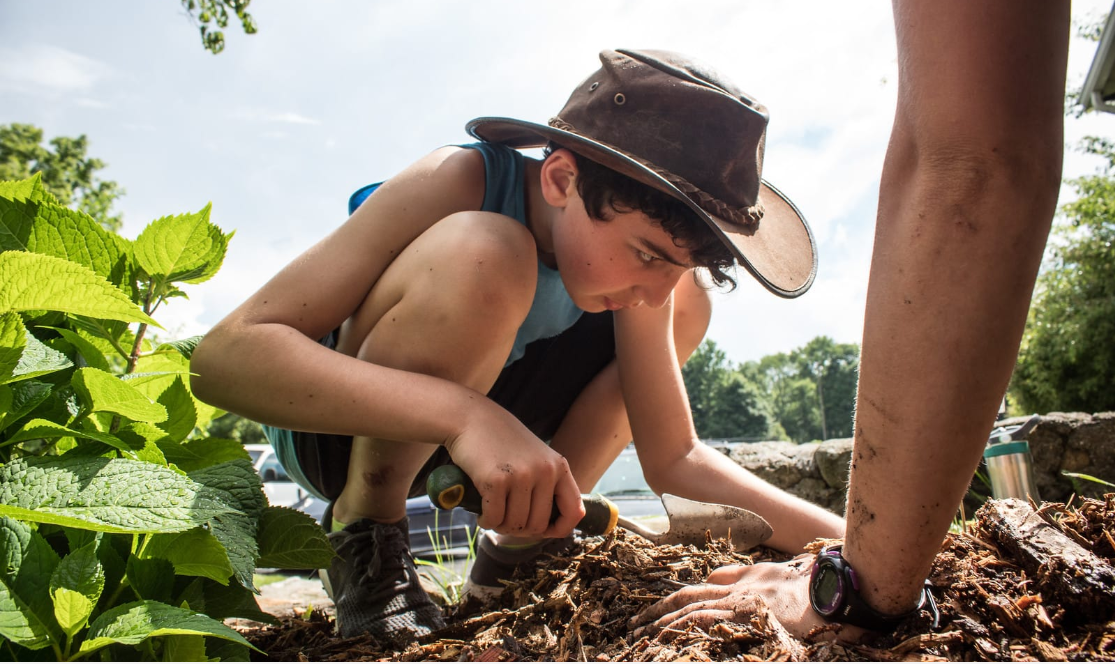 The Organic Teaching Kitchen Kids Outdoor Cooking Camp
Want to encourage your kids to eat adventurously? This Croton-on-Hudson located cooking program will teach your children to cook and eat a diverse range of foods while building self-esteem. After learning about and harvesting ingredients from the school's garden, students will be taught basic kitchen techniques like using kitchen equipment, measuring ingredients, and learning to follow a recipe. Social distancing precautions will be followed. Learn more and find dates here.