IN 2012, AMERICANS SPENT $27.8 billion on floriculture items, the vast majority of them grown in industrial greenhouses, swaddled in several layers of plastic, refrigerated in coolers and flown thousands of miles to the states. Around 500 million tons of flowers were shipped from Colombia last Valentine's Day alone, according to The Association of Colombian Flower Exporters.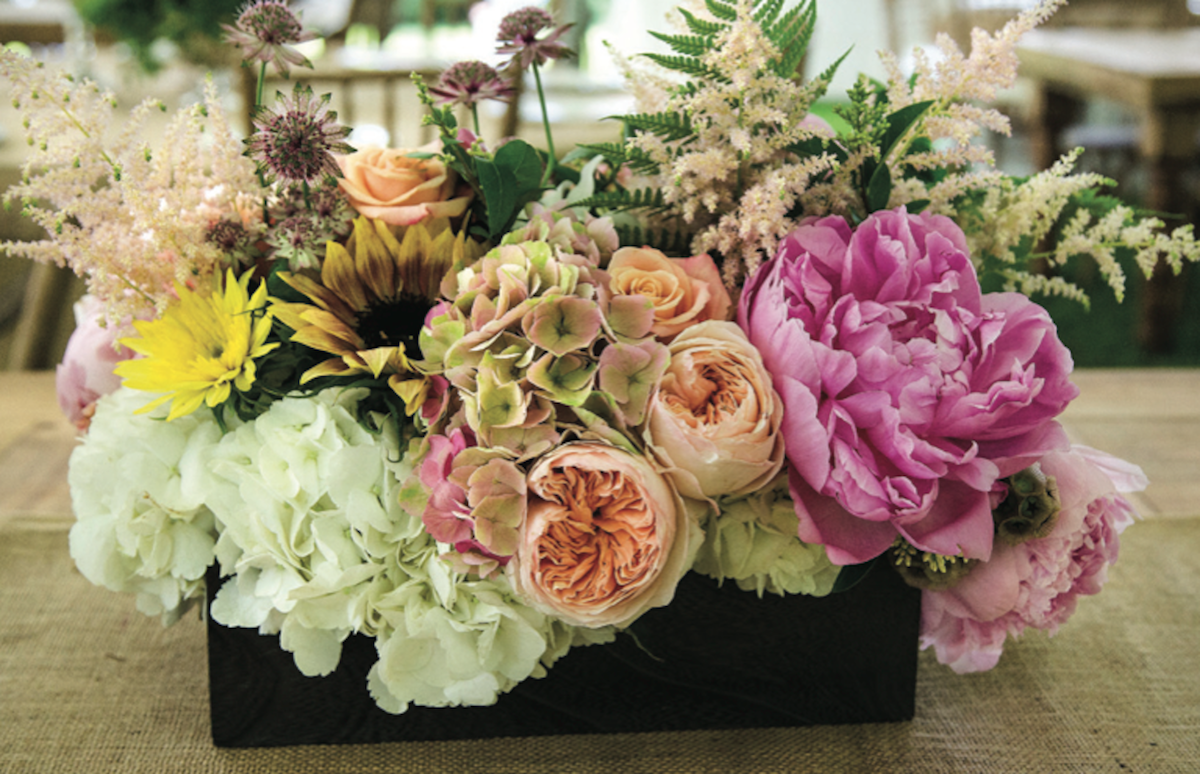 Thanks to lowered export tariffs under the current free- trade agreement, the South American flower industry is flourishing: 80 percent of the cut flowers sold in the U.S. are imported, primarily from Colombia and Ecuador; the U.S. Bureau of Economic Analysis says the rest come mainly from California or Washington State. Today, most of the 5,419 remaining floriculture growers in the U.S. are in California, but that's less than half the number the U.S. market supported in the past.
Enter the Slow Flower movement, whose sustainable credo emulates Slow Food's: Buy local, enrich the regional economy, decrease the carbon footprint of exports, preserve working farmland. In the Hudson Valley, as across the country, there has been an uptick in the trend to "buy local" flowers. More local farms are growing everything from aromatic geraniums to ornamental kale, pie-sized sunflowers and neon-colored zinnias, offering them to CSA members or selling them at farmers' markets or through wholesalers.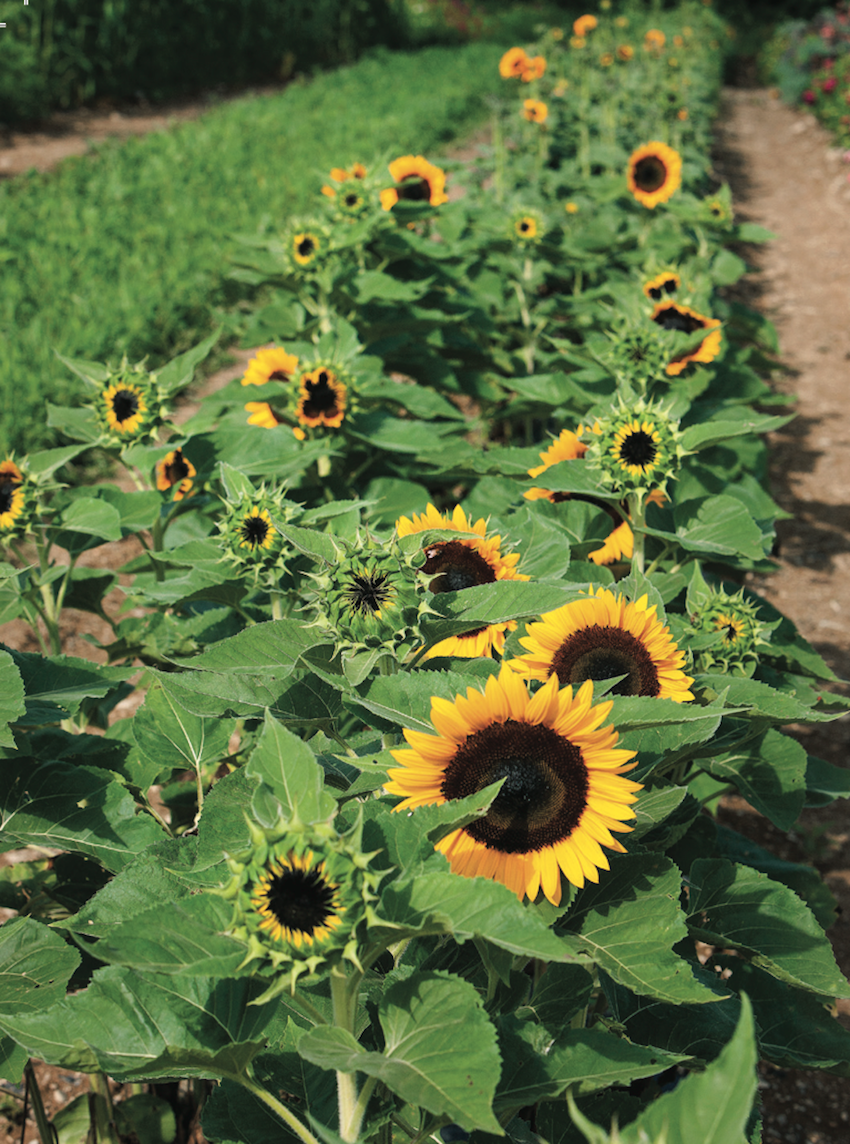 But the re-education of consumers, programmed to favor crisply wrapped, perfectly thornless (and completely unscented) roses, has been slow in coming. Chris Losee, who owns Silver Petals Farm in Gallatin with his wife, Kim, says his customers' questions have evolved from 'Aren't these weeds?' or 'Don't you have roses?' to 'Are these native plants?' and 'Do you grow all this stuff?'
For 19 years, the Losees, who sell flowers for weddings and at farmers' markets in New York City, have been growing about 50 varieties of annuals and perennials in greenhouses and on their fields. "Our sales go up every year," Kim says. "We're getting maxed out of what we can do in the city markets. We fill our truck as much as we can and sell all of it."
The Losees got a boost from the growing "farm wedding" industry and have received an increasing number of requests for "do-it-yourself" arrangements. "They tell us it's a fun, bonding experience," Chris says. "We supply buckets of flowers and they create arrangements for the wedding." Sarah Lusardi, of Engaging Flower Designs in Beacon, has also witnessed the wedding trend, citing an increase in the number of requests for "local, garden- themed" arrangements.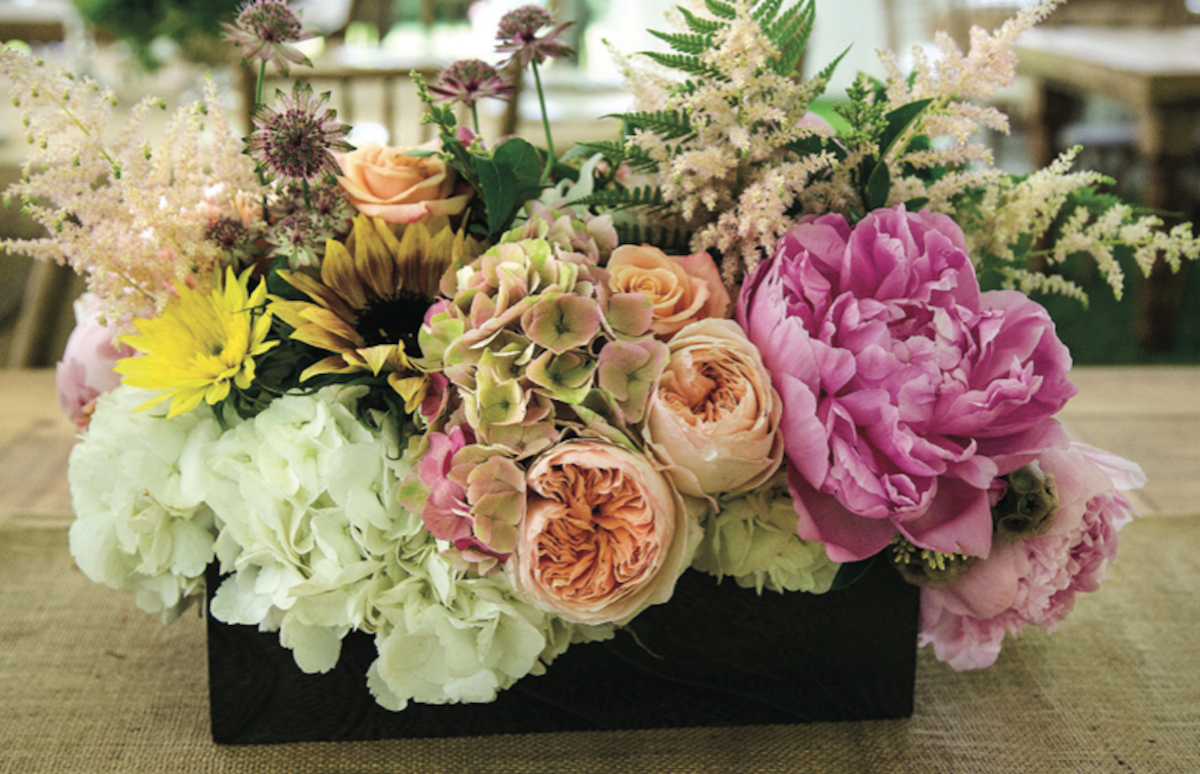 Requesting seasonal flowers represents a dramatic shift in the mindset of the American flower consumer, says Seattle-based Debra Prinzing, whose seminal book on the sustainable flower movement, The 50 Mile Bouquet: Seasonal, Local and Sustainable Flowers (St. Lynn's Press, 2012; $17.95 hardcover), says seasonal bouquets is a way for us to connect with the cycles of nature. "People can see the inherent beauty of the seasons. Here in Seattle in the dead of winter we use green Douglas fir or whatever the wind knocks down. More and more flower farmers are embracing winter crops, woody shrubs and cover green foliage."
Maureen Charde and her husband Luke started High Meadow Flower Farm in Warwick in 1994 and have expanded their market to include florists and event planners. "In the beginning, we grew lots of the usual summer zinnias, snapdragons and sunflowers, and sold them at farmers' mar- kets," she recalls. "Not all florists are interested local flowers, but I've been very lucky to find a few that do value them."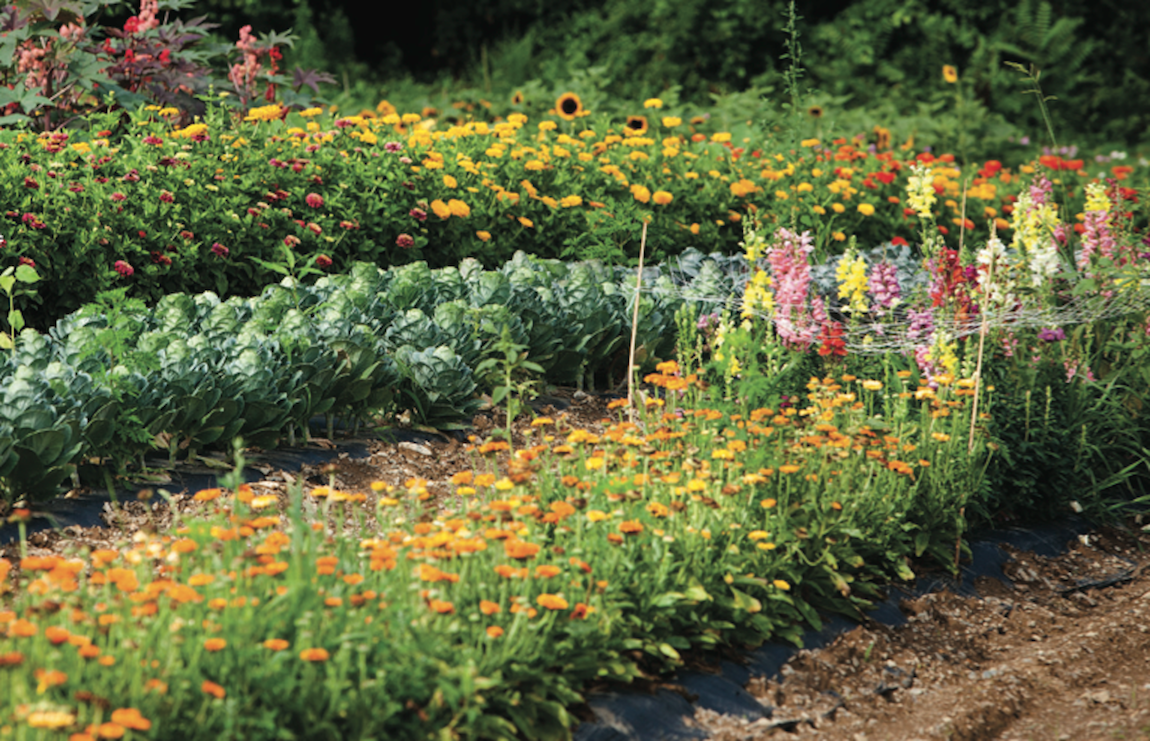 Designing with seasonal blooms is the essence of sustainability, says Ariella Chezar, known for creating the type of non-traditional arrangements featured in her book, Flowers for the Table: Arrangements and Bouquets for All Seasons (Chronicle, 2002; op). Chezar endorses an expanded floral palette that includes fruits, vines, branches and fabrics, and embellishing arrangements with clematis, ranunculus, lilies, and anemones. Last year, Chezar and her husband, Chris Gregory, purchased Zonnefeld Farm in Hillsdale (Columbia County), specifically to grow flowers. She plans to sell her first seasonal crop in her east side Manhattan shop, Ariella New York, which supplies weddings, parties and city-based floral designers. "Designers are like chefs," Chezar says. "We love the yummy freshness of locally grown flowers. They're the ones filled with a wonderful life force. I don't want hydrangeas from Holland this summer, especially when there are so many beautiful ones right from here."
Buying local flowers means putting flowers back into the conversation about local agriculture… You can put an artichoke in a vase just as easily as on your plate.
Growing vegetables alongside flowers capitalizes on the presence of beneficial insects, especially bees. Andy Szymanowicz, who started Sol Flower Farm in Millerton in 2007, grows vegetables and flowers, acknowledges that the market for local flowers has taken off—so much so that Hudson Valley flower growers are discussing the formation of a flower cooperative. "The whole seasonal thing has caught on," he says. "I'm expanding flower production this year, and for the first time I'll be a full-time flower grower. We're working directly with clients and with designers from New York City and Brooklyn."
The locally based HudsonValleyBounty.com website offers a database of farmers in the region growing local flowers. The soon-to-be-launched website, Slowflowers.com, ultimately will include a database of U.S. farmers, shops and designers dealing in local flowers. Prinzing says the site will open the door for consumer access to sustainably grown, seasonal flowers. "Buying local flowers means putting flowers back into the conversation about local agriculture," Prinzing says. "You can put an artichoke in a vase just as easily as on your plate."