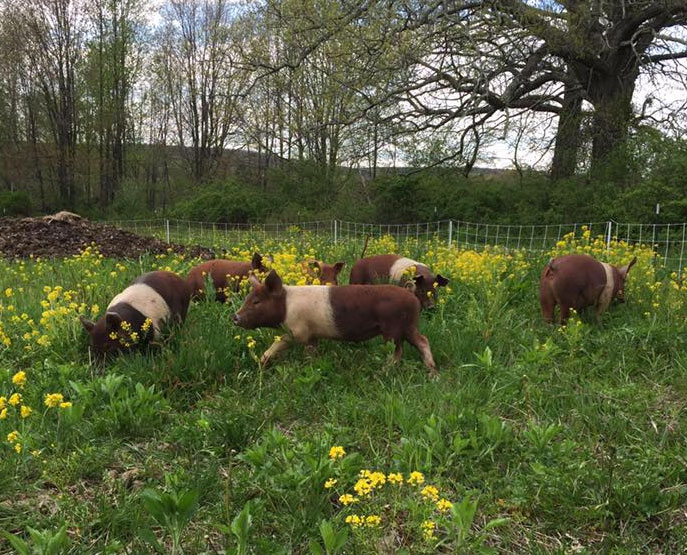 A 142-ACRE EASEMENT ON Windfall Farms, in the Town of Hamptonburgh, has helped raise the total number of protected farmland acres in Orange County to more than 6,000, according to Orange County Land Trust Executive Director Jim Delaune. Windfall owner Morse Pitts says he didn't want his farm to be lost to real estate development. "As I watched neighboring farms disappear over time," Pitts says, "I became growingly concerned that my farm would face a similar fate." New York State has lost half a million acres of farmland to real estate development over the past 40 years, according to the American Farmland Trust.
​Delaune notes the easement, funded by a state Farmland Protection Implementation Grant, will keep the farmland in agricultural use. "This has been a startling problem, not only in the Hudson Valley, but across the country," Delaune notes. "Once a farm is converted to other forms of land use—such as residential housing—it's lost for good. Lands that are meant for agriculture should stay in agricultural use."
The land trust currently is working with another $300,000 in state grant funding to preserve Topp Farm in Otisville. With the help of the land trust, farmers currently leasing the land will be able to purchase development rights and continue farming. "Not only does this easement permanently protect the farm, but it now allows the Farmer's Daughter [a farmers' market they manage] to increase production and grow as a company," Delaune says. "This will be a win-win for everyone."
---
A previous version of this article stated the total of preserved acres in Orange County to be 1,600. A recent study shows that figure is higher and the article has been edited to reflect this change.