Past the striking double-sided wine display just inside the entrance to the third New York location of modish steakhouse chain Fogo de Chão (56 worldwide) is a 246-seat space with 20-foot ceilings, a 16-foot white Carrara Market Table, and an open kitchen window for a salivating view of gaucho chefs fire-roasting meats.
The steakhouse — which opened in April — is in the Bank of New York building, circa 1926. It's listed in the U.S. National Register of Historic Places for its Spanish and Neo-Romanesque-influenced architecture, fitting for a restaurant where grand indulgence seems to be the theme.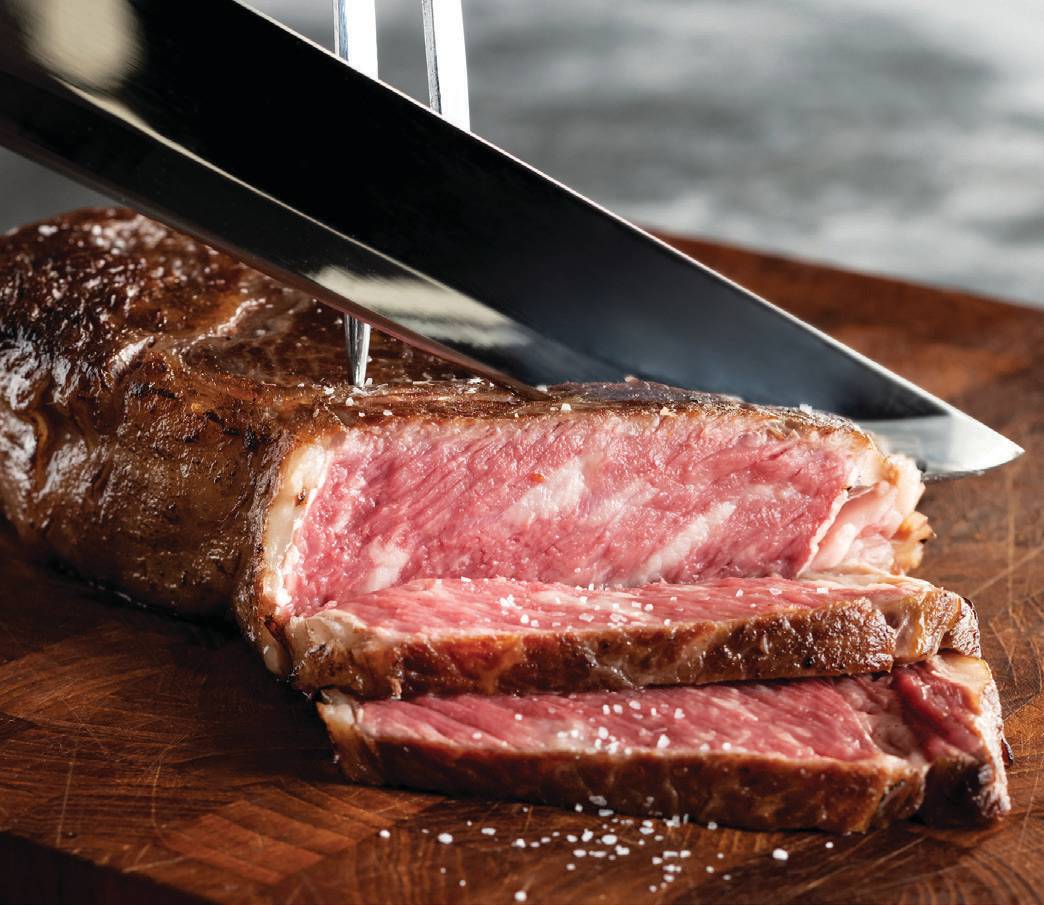 Fogo is known for its myriad of meats, with more than 16 cuts on the menu and all carved tableside. Indulge in ribeye, lamb chops, fraldinha (bottom sirloin), linguica (spicy pork sausage) and the house specialty, picanha, a thinly sliced tender cut of top sirloin steak.
Of course, Brazilian cuisine is much more than fire-roasted meat; patrons serve themselves from the Market Table, an uber salad bar inspired by the marketplaces and farmlands of Southern Brazil. There are more than 50 items, including seasonal soups and salads (chickpea trio, apple manchego), black pepper candied bacon, fresh vegetables and sometimes striking fruits (prickly pear and dragon fruit), imported cheeses (smoked provolone, Grana Padano), and cold-smoked salmon and cured meats (Spanish chorizo, Calabrese salami). A Brazilian meal wouldn't be complete without a sample of feijoada, a black bean stew made with sausage and served with rice, fresh orange, and farofa (baked yuca flour with bacon).
The ambitious beverage program highlights are signature cocktails like the Caipirinha made with cachaça, the native spirit of Brazil (Fogo has its own private label cachaça), a wine list that — no surprise — emphasizes South American wines, and a level one sommelier.
235 Main St, White Plains
914.697.8600; fogodechao.com