IT'S LIKE A TICKET TO a smorgasbord where the admission is free, there are no lines and you can have any dish you want 30 different ways. That sounds like a tall order (or a tall tale), but that's what herbalist Dina Falconi and botanical illustrator Wendy Hollender had in mind when they ollaborated to create Foraging & Feasting: A Basic Field Guide and Wild Food Cookbook (Botanical Arts Press, 2013).
"I've been thinking about this book for the last 20 years," Falconi says. "This project brings together 30 years of my passion—30 years of my life's work working with food, working with wild plants and plant identification." Falconi has applied her extensive knowledge of wild plants to endeavors outside of the kitchen, as well: She is the founder of Falcon Formulations, a line of herbal skin and hair care products, and co-founder of Earthly Extract Medicinal Tinctures. Her previous book, Earthly Bodies & Heavenly Hair: Natural and Healthy Personal Care for Everybody (Ceres Press, 1998) is widely available.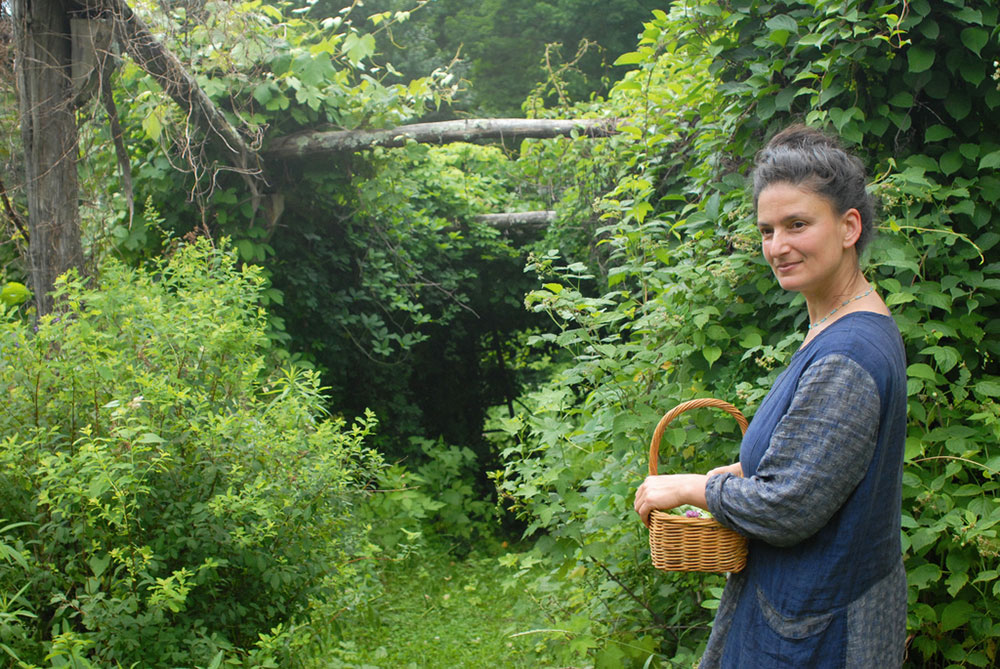 A serendipitous move brought Hollender, an instructor of botanical art and illustration at the New York Botanical Gardens, into Falconi's neighborhood in Accord. Hollender's botanical illustrations have been exhibited at the Royal Botanic Gardens at Kew and the Smithsonian Museum, Washington, and have been published in The New York Times, Oprah, Horticulture and Real Simple, among others. Her previous book, Botanical Drawing in Color: A Basic Guide to Mastering Realistic Form and Naturalistic Color (Watson Guptil, 2010) is now in its second printing.
After three years researching, writing and illustrating, Falconi and Hollender used Kickstarter, a relatively new Internet capital development site, to raise the money needed for production. Within seven weeks of posting the project on the site, 2,300 backers pledged more than four times what the authors expected. The 200-page hardcover will be released in late June and will sell for about $40.
The first half of the book—a forager's guide to 50 common Northeastern edible wild plants—is accompanied by "field guide" illustrations that include identifying characteristics of each plant throughout its lifecycle. The drawings "lead the viewer around the plant," Hollender says, "and focus on particular details that will help identify it." The second half is the cookbook—100 "master recipes" that are open to almost countless variations ("This book potentially has 3,000 to 4,000 recipes," Falconi notes.) Tips for foragers and chefs and an extensive introduction that outlines both the theory and practice of foraging round out the book.