In the verdant hills of Mt Hope sits a bucolic family-owned farm. Freedom Hill Farm and its herd of beautiful dairy cows provide raw milk, farm-fresh yogurt, kefir, buttermilk, and other fresh products to the people of Orange County. The quaint Otisville operation started back in the early 1900s, when the homestead and barn were built. The gorgeous property remained with the same family ever since.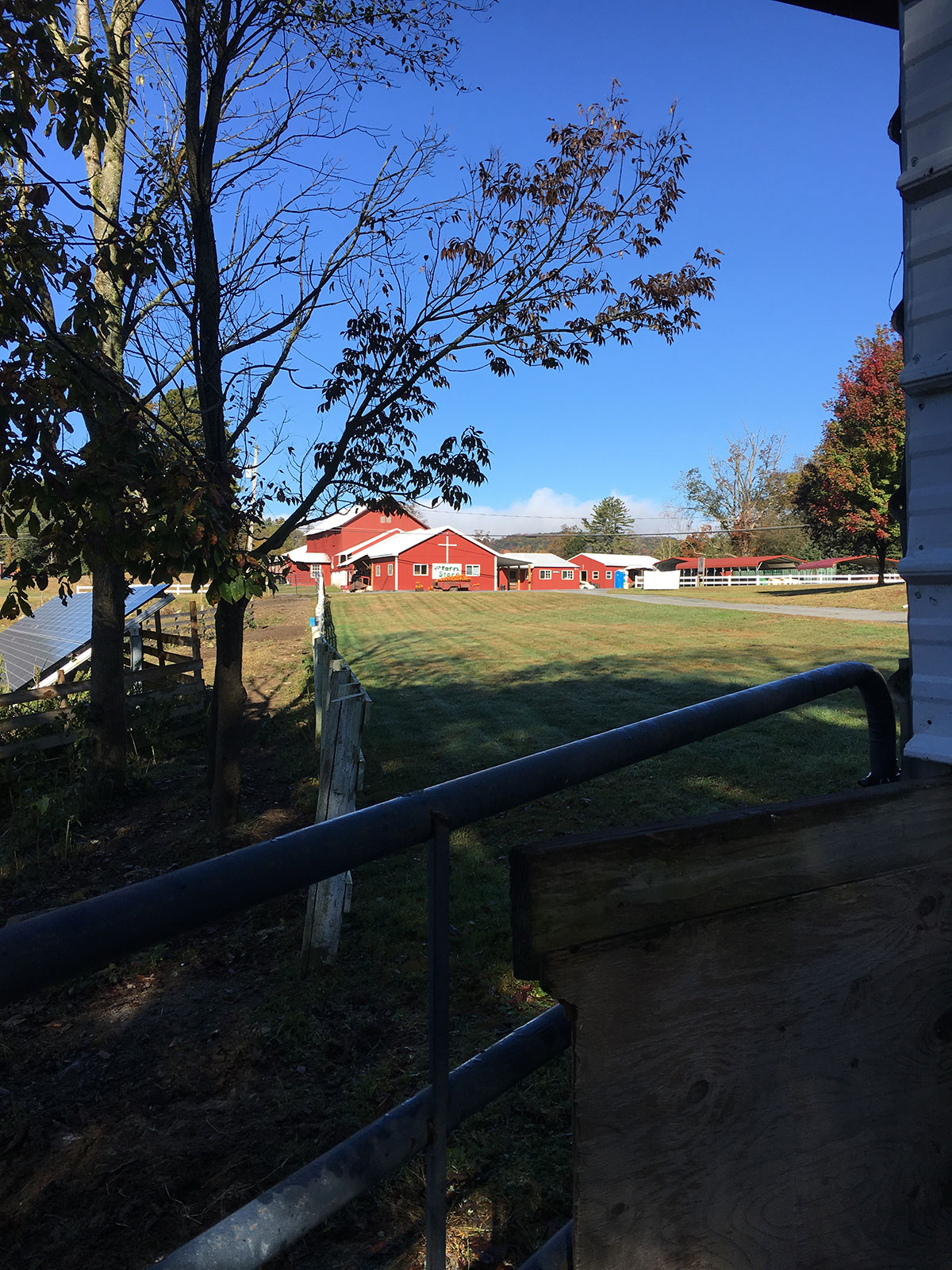 "Rick Vreeland is the second of four children raised on the farm. Cows and dairy are part of Rick's DNA, and he has been in the business since he finished college in the mid-1970s," Julie Vreeland, Rick's wife and co-owner of Freedom Hill Farm, says. The Vreelands raised three children of their own on a mega dairy farm outside Middletown. "He is now living his dream being back where he started." At the Middletown operation, Rick Vreeland managed 2,000 cows for over 35 years. He enjoys working toward keeping Freedom Hill Farm within the family, as well as curating an eye-opening experience for visitors.
The team, and especially Rick, love meeting new people and hosting them at the farm. It's meant to be an educational experience, as well as a taste of the pastoral lifestyle. Every afternoon, members of the family prepare dairy cows for milking in the barn. Visitors to the farm join in and are free to ask questions, participate, and even pet the animals. This inside look at the processes behind everyday products is invaluable, according to Vreeland. Plus, who wouldn't want the chance to spend time with the adorable calves that call Freedom Hill Farm home?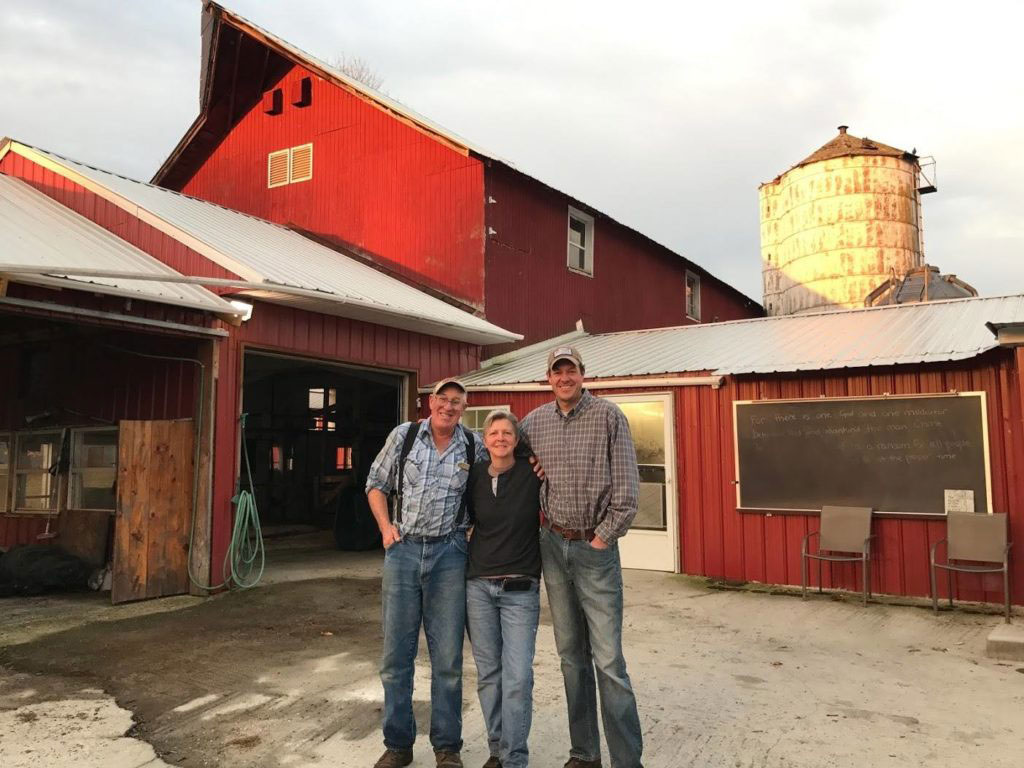 For family visits, the farm features a picnic area for scenic lunches, a children's sandbox, and youth section full of goats. Their intention is to expose future generations to agriculture and farming lifestyles.
"In the past, we offered group tours and activities like making butter with our fresh milk. We plan to bring back the tours and other activities soon. This allows us to share important education for a greater understanding of where food comes from and the work that goes into it producing it," Vreeland says. They also recently added a ministry barn where they will host special events and crafting.
The Vreelands process their own yogurt, kefir, and buttermilk, but also support a host of other local Hudson Valley products like Finding Home Farms maple syrup at their farm store.
"Some of our most significant partners include Soons Orchards, who provide local apples and fresh-pressed cider all winter long. We also work with Morgiewicz Produce to supply farm-fresh produce throughout the summer and fall months," store manager Stephanie Bishop says. "Mountainside Farm in Bloomingburg provides us with awesome grass-fed, grass-finished beef, and we work with many small businesses that specialize in artisanal products like Go-Goats Milk, Western Pure Wholesome Dog Treats, Plain Maid Bakery, Ridgebury Bakery and so many more."
Many of their products made onsite are available at local retail stores. In addition to chain grocery stores, Freedom Hill Farm dairy can be purchased at Hudson Valley businesses like Adams Fairacre Farms, Nature's Pantry, Mother Earth's, and more.
As for the milk, Freedom Hill Farms offers the rare privilege of ordering raw dairy. The team currently serves about 1,000 customers on a regular basis. According to Vreeland, any raw milk provides a myriad of benefits. Firstly, any food consumed in its natural state offers the most nutrition. Secondly, unprocessed milk contains enzymes that help break down complex nutrients. For many people, raw milk is much easier to digest than pasteurized or processed milk.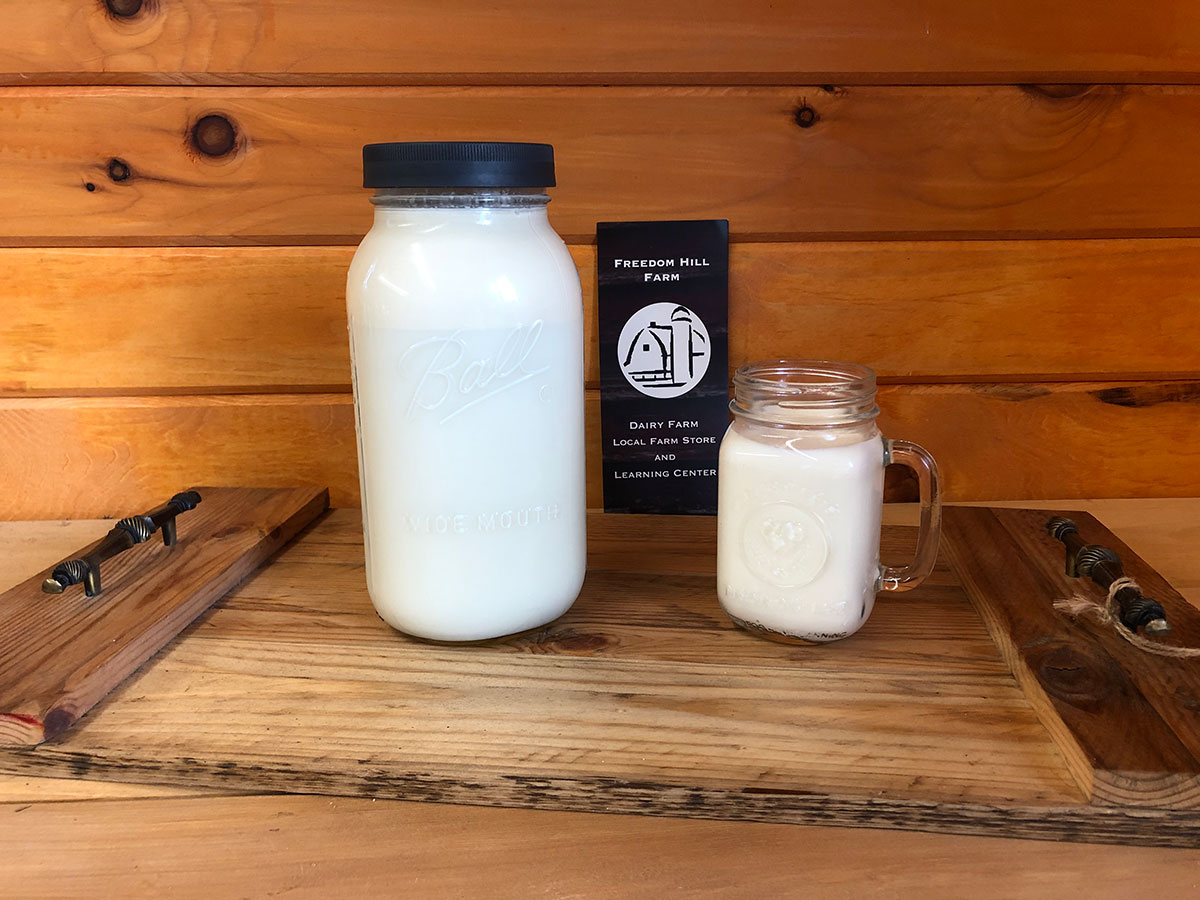 "When milk is pasteurized, those enzymes are killed. We have learned that many people who are lactose intolerant are able to drink raw milk without issue; this is because enzymes in the milk break down the lactose. This is just one example of how raw milk differs from commercially available milk, but we have so many customer testimonials about how drinking our milk has changed their lives and their health," Bishop says. She is a Cornell University Animal Sciences graduate and the daughter of a dairy farmer.
To keep the cows in a perfect state of health, Rick Vreeland and the rest of the team constantly observe their behavior. Ensuring animal happiness includes providing fresh bedding, scraping out their stalls regularly to keep them clean and dry through cold-weather months, monitoring eating habits, and a host of other practices. Rick Vreeland knows each individual cow extremely well, and can quickly notice anything out of the ordinary. A lack of appetite, a sore foot, or a decline in milk production all stand out as a potential issue.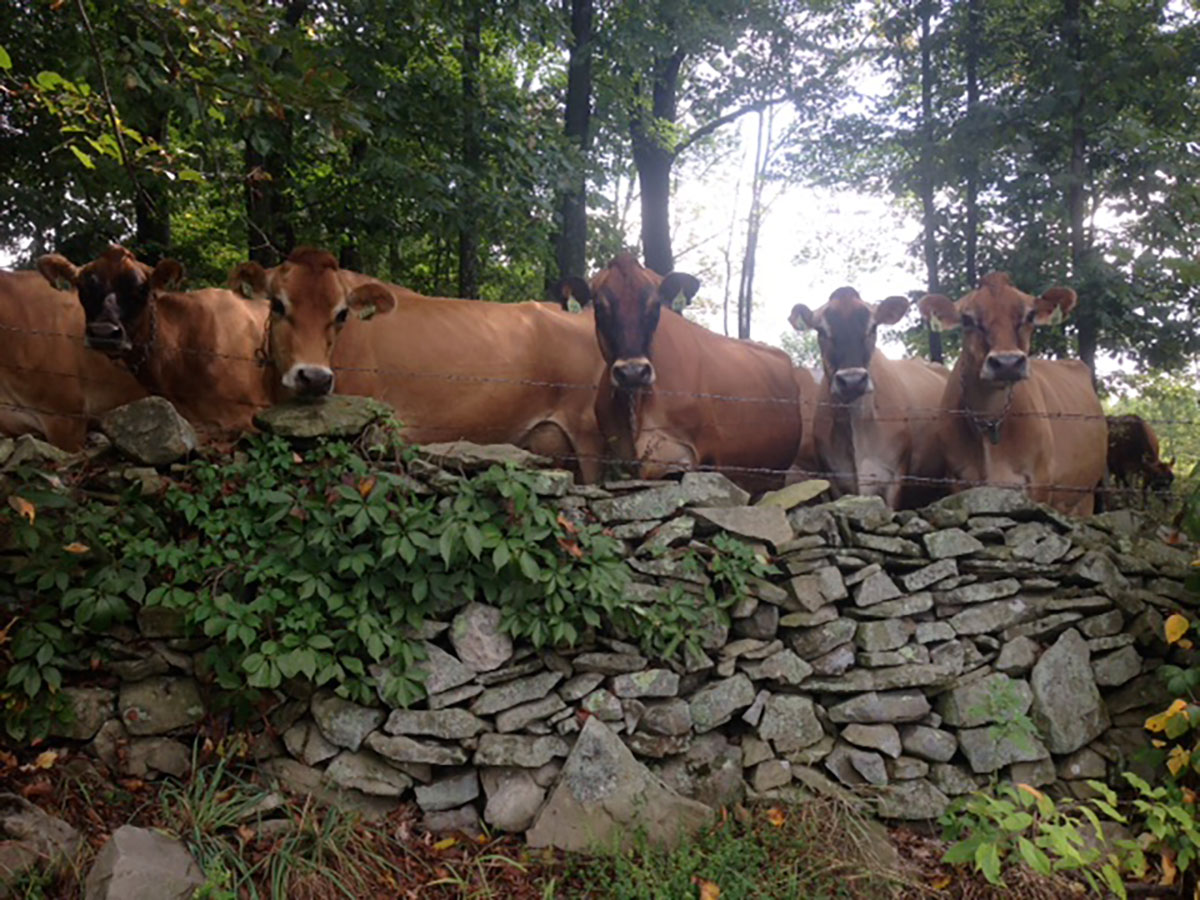 Cows eat fresh feed and roughage in the barn, and graze on a rotation of well-maintained pastures. "Cows are smart yet very simple animals. They love routine, so one of the most important aspects of keeping them relaxed is maintaining a reliable routine. We milk at 5 a.m. and 4:30 p.m. every day of the year. The cows know when they will be milked, they get fed the same time every day, and they come into the barn the same time every day," Vreeland says.
Plus, the cows get lots of pets, scratches from special brushes, and other daily comforts. Happy cows mean healthy cows, and healthy cows produce nutritious and delicious dairy.