Hudson Valley distillers are infusing the classic spirit with fresh botanicals, creating a farm-to-bottle trend that's clearly catching on.
You may think you know gin. And you may assume there's not much to know about it, aside from being an ingredient in a martini or a Tom Collins. But, according to local liquor pros and a passionate, ever-growing group of HV distillers, you'd be wrong.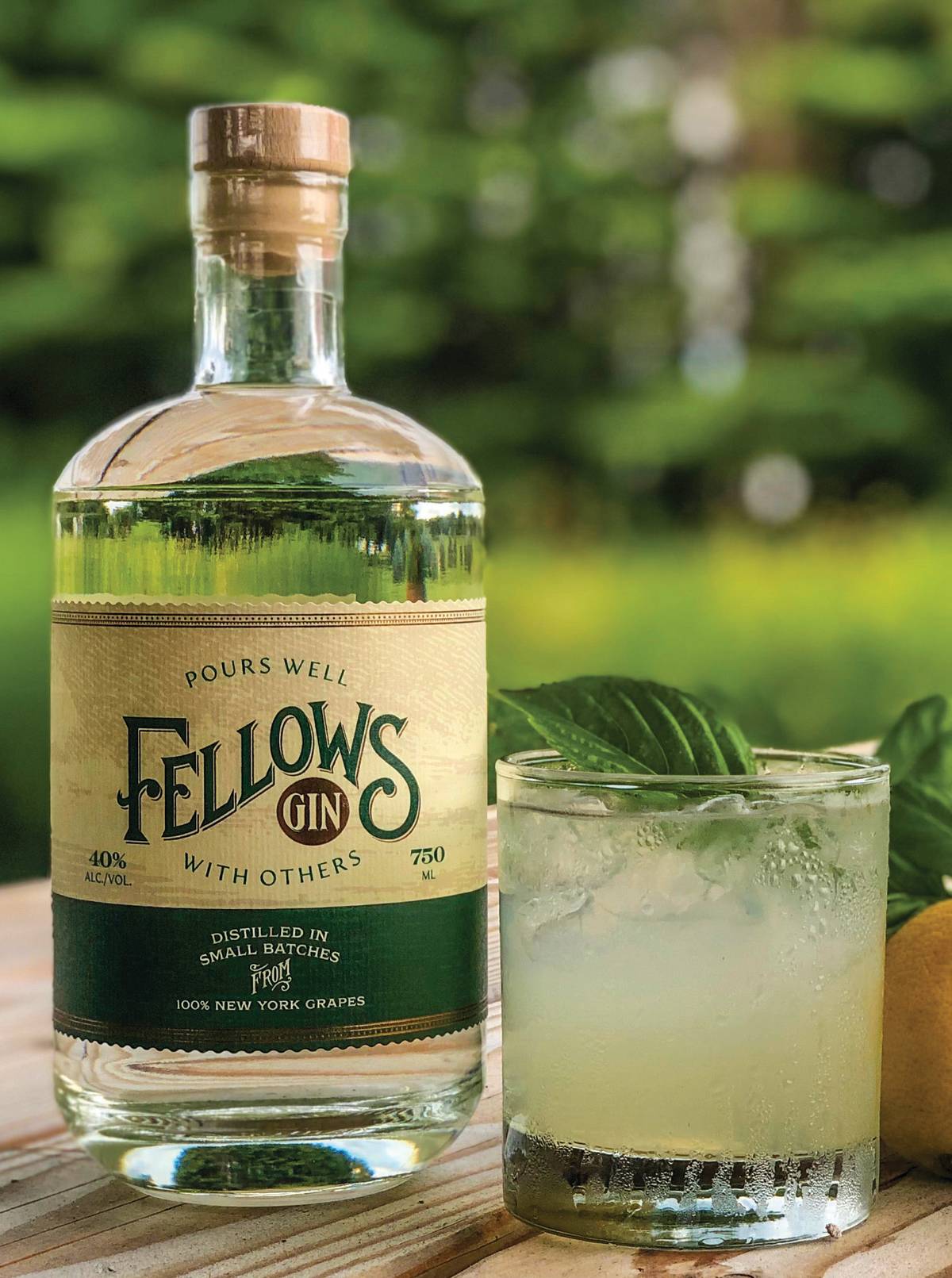 Joe Cricchio, the beverage director at Cosimo's and Hudson Taco in Newburgh and owner of The Wine Store in Marlboro, has seen the excitement surrounding the local gin scene firsthand, and says classic English or European gin that relies heavily on juniper berries for its flavor is being nudged aside. "There's a New American style of gin that has more citrus and floral or spice notes," says Cricchio. In other words, more interesting options than ever.
Juniper is what gives gin its distinctive scent and taste; it's also an essential ingredient for gin to be, well, gin. But beyond crafting the spirit with juniper, distillers can layer on any botanicals they choose including flowers (such as hibiscus and chamomile), fruit peels (grapefruits, lemons, limes), vegetables (ramps, watercress), herbs (thyme, ginger), spices (cardamom, coriander)—even fungi, tree bark, and roots. "Literally any possible botanical that's not poisonous is eligible, as long as it's a plant," says Joel LeVangia, co-founder and co-owner of newcomer Tenmile Distillery in Wassaic.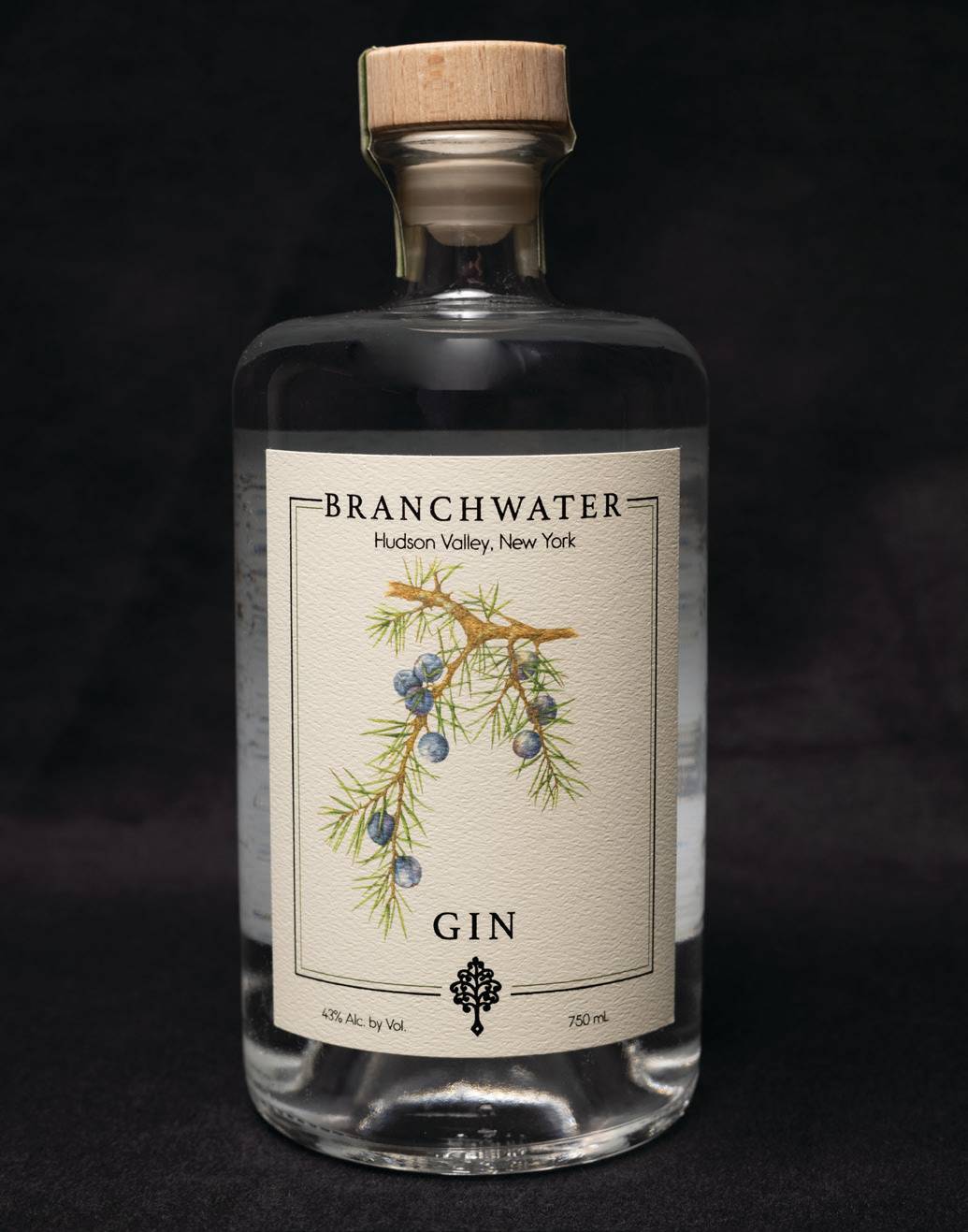 Hudson Valley distillers are taking full advantage of unusual options. "We try to use as much New York product as possible," says Tenmile co-founder John Dyson. They use Germantown-grown wheat to distill their gin and flavor it with locally grown lemon balm and mint. "I wanted to create a taste profile that wasn't as dependent on juniper," says Dyson.
Spirits Lab in Newburgh is having fun developing uniquely flavored gin, too. "As a whiskey producer, I fell deep down the gin distillery route," says Matt Frohman, a partner at Spirits Lab. "I absolutely love distilling gin and was surprised by it. Having a food background and experienced palate is very helpful when figuring out what works well together."
What's working especially well is their East End Gin, named after the distillery's location in Newburgh's historic East End. "It has been enormously successful," says Frohman, who adds that in addition to the mandatory juniper, East End contains 16 different botanicals—including lemon, lime, orange, and pink grapefruit peels along with lemongrass, elderberry, elderflower, hibiscus, rosehips, jasmine, ginger from Thailand, and cascara (a coffee-making byproduct from Coffee Labs Roasters in Tarrytown). In fact, national gin makers—like Gray Whale Gin from Baja, California—are even turning to oceanic botanicals like seaweed. "Gins can be simple, with two to five ingredients, or very complex," says Frohman who predicts that Hudson Valley gin makers will continue to "ease off the juniper and add more floral ingredients."
Tim Sweeney, owner of Stone Ridge Wine & Spirits agrees that gin is making a major comeback. "I stock at least a dozen New York State gins," he says, including bottles from two of his favorite local distillers Harvest Spirits in Valatie and Hudson Valley Distillers in Germantown. "Harvest Spirits was among the first to enter the field and across the board their stuff is good. They have a gin that is very floral." In fact, Harvest Spirits is New York State's first farm distillery, and their gin is distilled from apples instead of grain.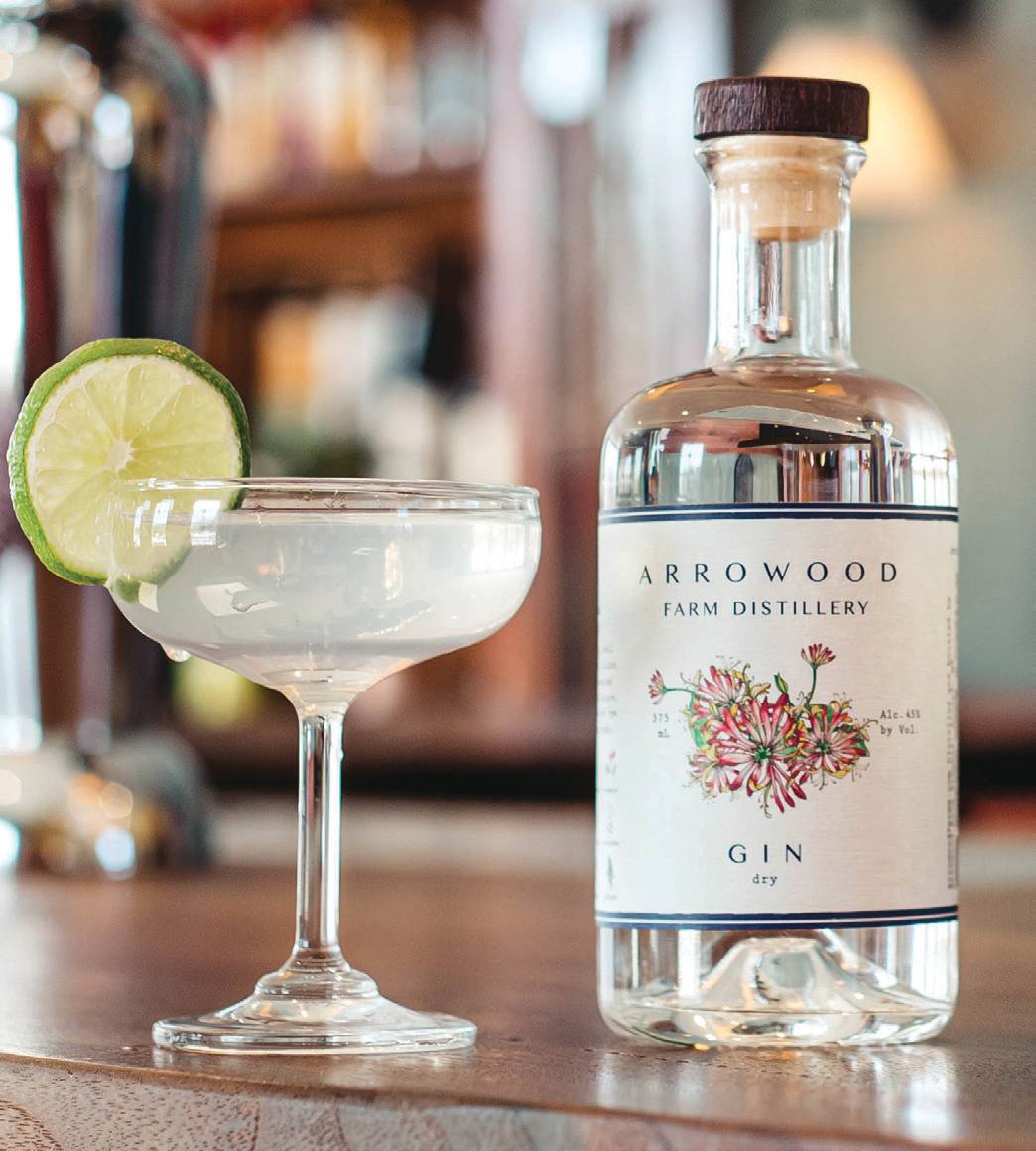 Cricchio is particularly taken with the gin produced by Isolation Proof, a new, small-batch distillery in the tiny Western Catskills town of Bovina Center that changes up the flavor seasonally. Their spring gin was infused with ramps and watercress, and the summer version contains rhubarb, raspberries, pink peppercorns, coriander, hibiscus, and orange and grapefruit peels. "It's a beautiful rosé color," he says. Cricchio is also a fan of Branchwater Farms in Milan. Husband-and-wife team Kevin Pike and Robin Touchet launched Branchwater's first gin label last year. "They consulted with Hans Reisetbauer, a super-famous farmer and distiller out of Austria," says Cricchio. "I think it's great to have an internationally known distiller doing consulting in the Hudson Valley."
If you're new to gin—or new to the HV's latest botanical gins—Frohman suggests starting with a gin and tonic, replacing the classic lime wedge with a sour orange wedge and basil leaf. And keep experimenting from there. "Play around with local fruits and herbs that you can grab from a farmers market," suggests Cricchio. "Local cherries muddled with simple syrup, lime juice, gin and sparkling water is an easy way to make a seasonal refreshing cocktail." We'll drink to that!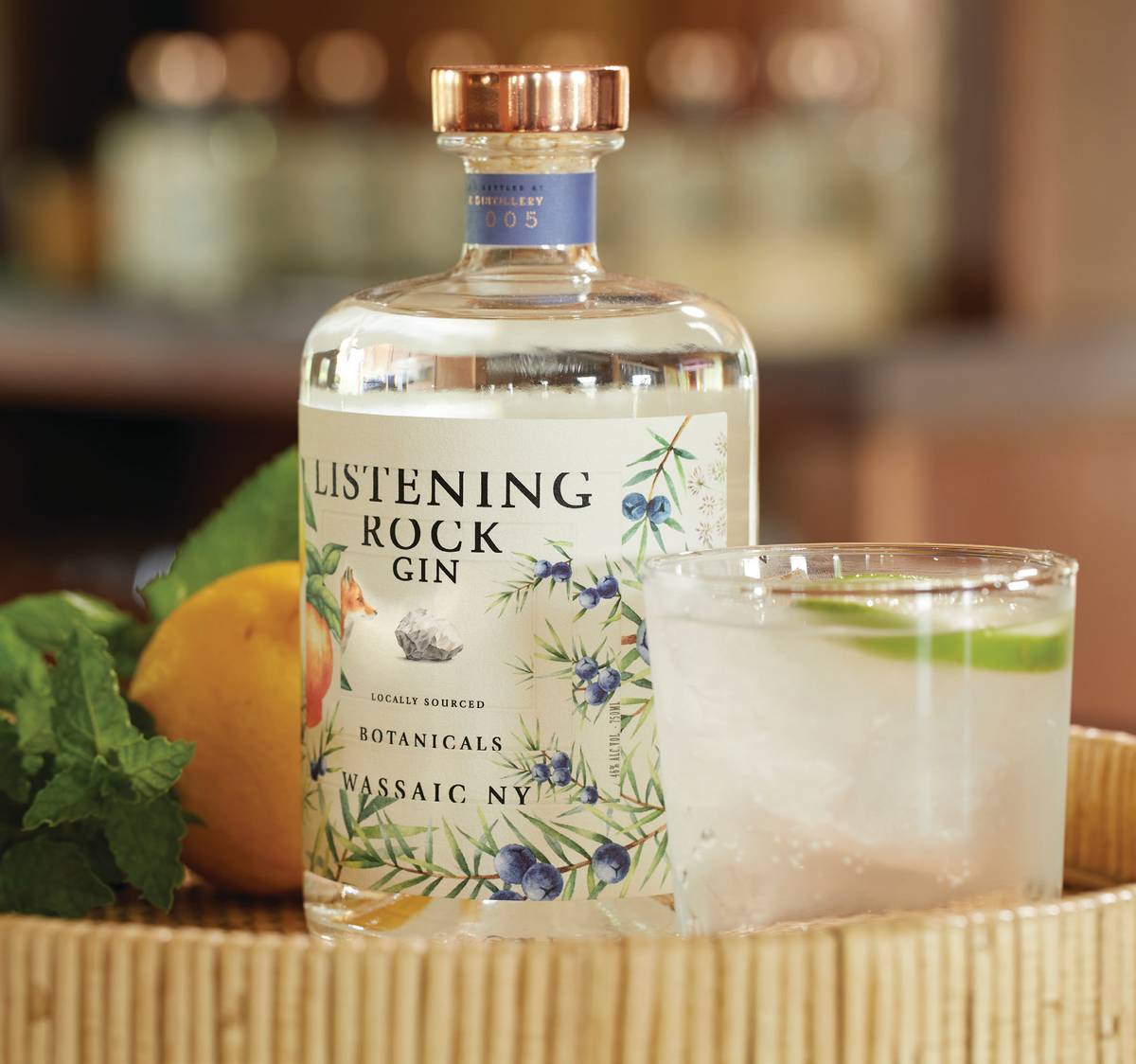 ---
Related:
Do Good Spirits Crafts Smooth Gins and Sweet Bourbon Creams in Roscoe