Serves 4
Ingredients
1 pound lump crab meat
1 1/2 garlic cloves diced
1/2 small red bell pepper diced
1/2 small green bell pepper diced
1/2 small orange bell pepper diced
1 small shallot diced
1 small sweet Vidalia onion diced
3 oz Steadfast sorghum pale ale (Gluten free)
1/2 cup gluten free bread crumbs
1 large egg, beaten
4 oz mayonnaise
1 tbsp Dijon mustard
1 tsp Old Bay seasoning
1 tsp garlic powder
1 tsp onion powder
3 eggs Gluten-free flour for breading (Bobs red mills suggested)
Salt and pepper to taste
Method
Clean crabmeat, removing all the shells.
Sweat garlic, peppers, shallot and vidalia onion in canola oil in a sauté pan for about 6 minutes on medium heat.
Combine the breadcrumbs with Steadfast sorghum pale ale (gluten free) and moisten.
Add crab meat, garlic, sweated peppers, shallot, onion, egg, mayonnaise, mustard, Old Bay seasoning, garlic powder, onion powder and combine with a spatula.
Form crab cakes (2 oz each) Place flour in a bowl, add salt and pepper to taste.
Dust each crab cake lightly with flour, place in egg, then place in bread crumb and fry in sauté pan with canola oil over medium high heat until golden brown on each side.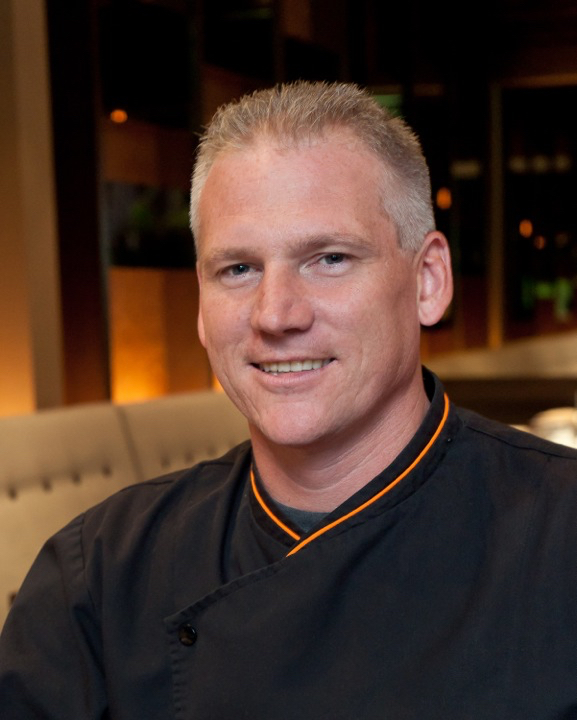 Tom Costello, owner and executive chef of Thyme, in Yorktown Heights, made some major changes in his menu after he was diagnosed with celiac disease: He removed all the gluten-containing flour from his kitchen, experimented with different gluten-free products and modified cooking practices in the kitchen. Since these changes, Thyme has seen an increasing number of diners with varying degrees of gluten intolerance. "The big challenge was engineering recipes that typically take flour, like crabcakes and eggplant parmesan," he says. "Now I use gluten-free flours and make sure the fryer doesn't get contaminated."