Chef Leslie Woodward has been around the (butcher) block — food pun intended. However, there's no butcher involved in her current venture: curating unique flavor profiles of nut milk at Edenesque, her nutritional, holistic Kingston-based brainchild.
For over 20 years, Woodward has dived deep into the world of clean and local eating. Before founding Edenesque, she could be found studying at Le Cordon Bleu's now-defunct Orlando campus and working pro-bono weekends at Roy Yamaguchi's Roy's Restaurant. After graduating from the academy in 2005, Woodward moved to New York City to extern at Michelin-starred restaurant DANIEL; right before the 2008 financial crisis, she was hired as chef of the President's House by Columbia University.
Now, Woodward's culinary resume is quite extensive. But, how did she get into nut milk?
While transitioning from her position at Columbia to a full-time role at Edenesque, Woodward focused on the juice business. She cold-pressed juices and used her studies in holistic nutrition to create juice cleanse recipes and regimens for customers. Woodward planned to sell her concoctions at Long Island City Flea & Food — but another vendor was already producing juices. The market suggested she sell nut milk instead.
"One thing led to another… and I found out I really love nut milk," Woodward recalls. "I didn't like making juices, it didn't resonate with me. The thing with nut milk is that I was able to be more creative." She started experimenting with flavors and different types of nuts; soon after, Edenesque's nut milk line was born.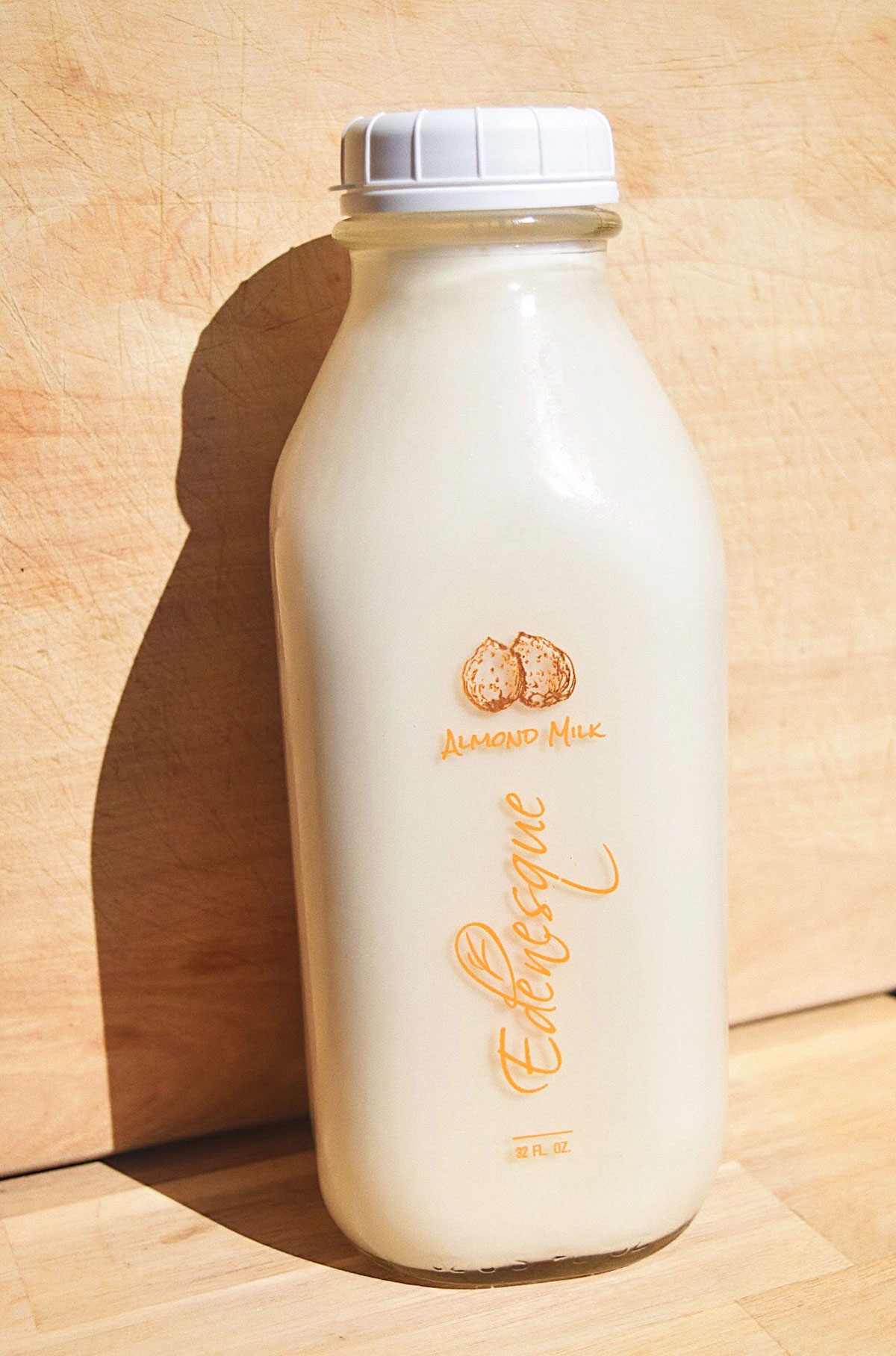 The nut milks — almond, cashew, and oat — are free of additives, preservatives, stabilizers, and gluten. The natural process of Edenesque's milk production connects to Woodward's belief in a clean eating diet. "If you have a cleaner diet, you overall have better health. A lot of our food-related diseases, I believe, are connected to the way in which we eat and the lack of clean food," she explains.
In order to follow a holistic approach, Edenesque has strict values and integrity of its products. Products purchased by the business are organic and sustainably harvested, along with fair trade certified. A majority of food items are sourced within a 200-mile radius of the Hudson Valley. Oats are sourced from Wild Hive Farm in Clifton and honey and maple syrup come from Bee Hollow Farm in Schodack Landing.
Woodward admits it's nearly impossible to locally source almonds and cashews, but she's looking to add more regional nuts — like hazelnut and black walnut — to the menu in the near future.
Nut milk enthusiasts can enjoy an array of flavors, like carob date maple almond, raw honey vanilla bean cashew, and lightly sweetened oat. Vanilla, maple, and dates are pretty popular, but unsweetened and pure options are available, too. These non-dairy beverages are vegan, keto- and paleo-friendly, and separate naturally, Woodward says.
The nut milks are bottled in glass or compostable bottles with recyclable labels. Leftover nut meal is composted at Solid Ground Farm in Kingston.
In 2018, Woodward relocated to Kingston's Cornell Creative Business and Arts Center, (CCBC) founded by The Arc Mid-Hudson. CCBC houses 10-plus artisan work sites, and a shipping warehouse where businesses can package and ship products.
The Arc is a non-profit organization that protects and promotes those with developmental disabilities. It focuses on the inclusion of participation of disabled workers in businesses. Its purpose aligns with Woodward's mission of supporting marginalized communities. "One of my desires as a chef is to use my talent to support and uplift people," she says.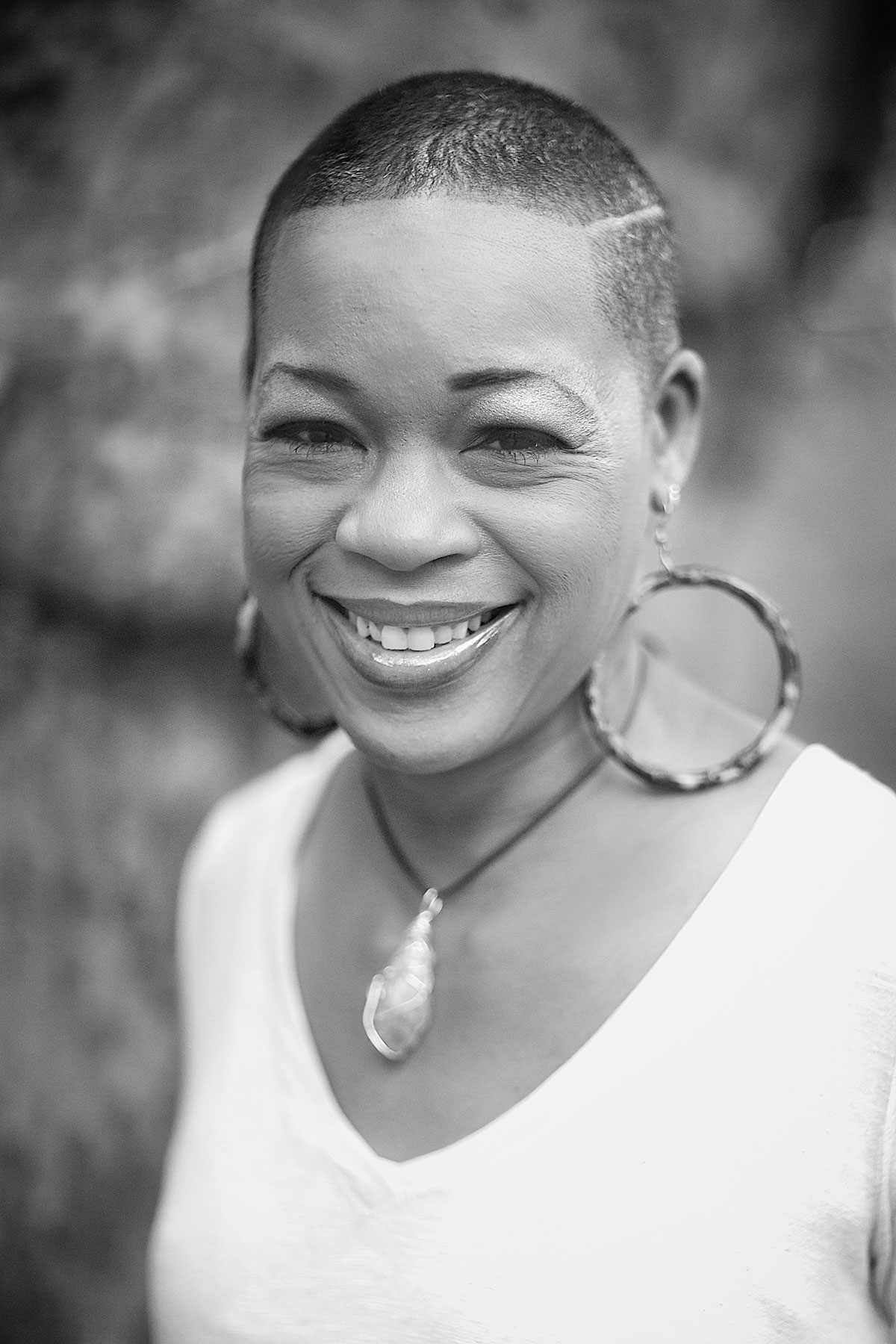 There's a connection between social justice and food production, Woodward believes. By seeing this interconnectedness, a permanence of physical, mental and education wellbeing can be found.
Edenesque has an open-employment policy for individuals of diverse abilities and those who were previously incarcerated, immigrants, and domestic violence survivors. One of Woodward's first employees was previously incarcerated and "was the best employee I've ever had," she says, "We need to believe in each other and lift each other up. We need to support each other… I don't exist alone. I exist within a community."
Interested in expanding your nut milk profile? Or, are you a beginner in non-dairy drinks? Edenesque milks are available at its storefront on Wednesdays and Fridays, and can be found at local markets and co-ops near Kingston. Nut milks can be ordered online or delivered within a 10-mile radius.