There's a lot to love about Greek cuisine. With its emphasis on the freshest ingredients available and its use of powerhouse flavors like feta and dill, Greek food is a top temptation on the spectrum of Mediterranean cuisine.
Luckily for Hudson Valleyites, Greca Mediterranean Kitchen + Bar gets the appeal. That's why it's bringing an upscale twist on Greek fare to the heart of White Plains. At the restaurant, which debuted at the end of September 2021, diners can savor authentic flavors with a local twist right in Westchester County.
"Greca is the embodiment of Greek culinary culture (and Greek culture in general), something that is not just a part of my DNA, but of the fiber of my being," notes Constantine "Dino" Kolitsas, the restaurateur behind Greca. In collaboration with Louis and Kylie Cappelli, Kolitsas taps into his passion for all things Greek to bring Hudson Valley diners an immersive experience. "The food at Greca represents both rustic and reimagined interpretations of Greek cuisine – "rustic" referring to the traditional foods that we have enjoyed in our homes, and "reimagined" referring to gastro-Greek or original dishes that utilize Greek ingredients and/or techniques."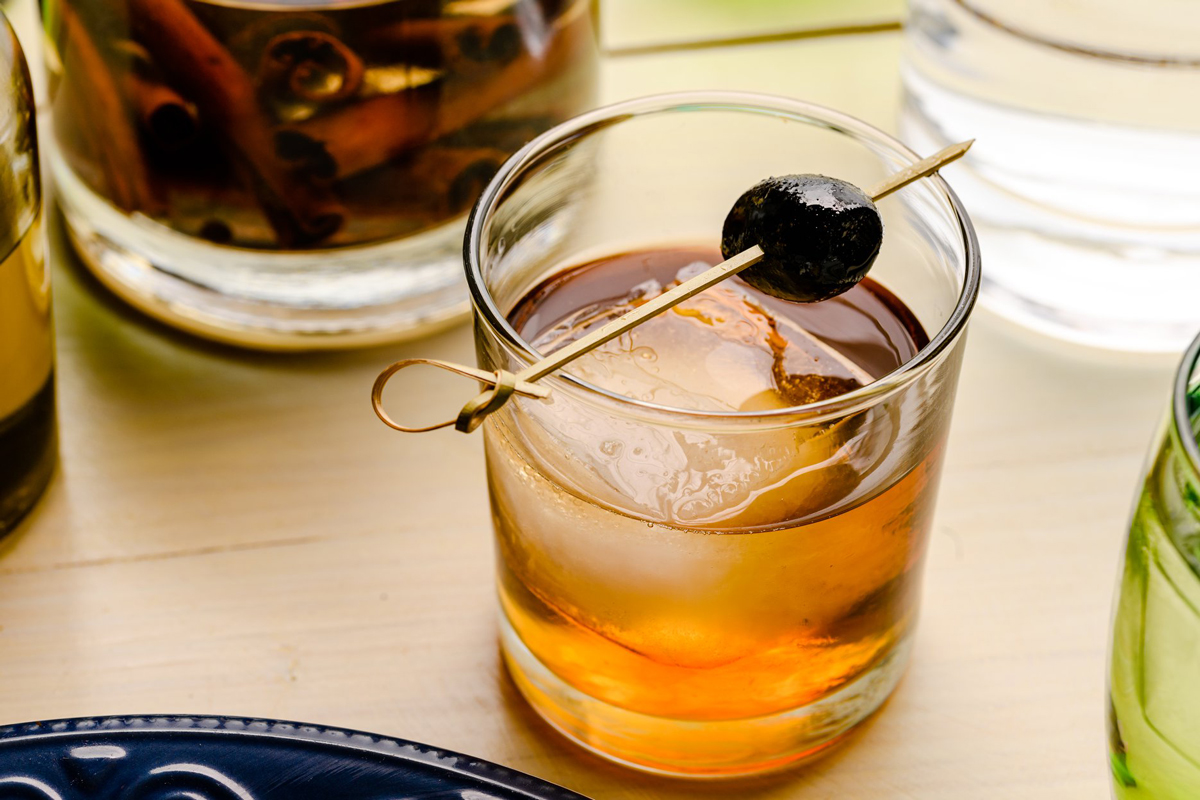 For Kolitsas, an experienced restaurateur who has worked on everything from a group of fast casual bakery cafes and a Connecticut restaurant group to consulting for restaurants in Manhattan and Long Island, to name only a few projects, the idea for Greca was a long time coming. In November 2019, he switched from consulting to managing when he debuted his first Greca Mediterranean Kitchen + Bar in Litchfield County, CT. His decision paid off, and the restaurant soon earned awards for "Best Mediterranean/Greek Restaurant," "Best New Restaurant," and "Best Overall Excellence (Restaurant of the Year)" by Connecticut Magazine.
With the new White Plains location, he's excited to work with the Capellis to bring upscale Greek cuisine to the former Mediterraneo building. Of course, it helps that he has an all-star team to get the eatery up and running. In the kitchen, Kosta Ndreu, who previously cut his teeth at high-end Greek restaurants like Kyma and Ethos in New York City and Long Island, serves as executive chef. Rachel Cosgrove, formerly the assistant GM at BLT Steak in White Plains, is the general manager. Over at the bar, Frankie Rodriguez, a multiple award winner who was formerly the bar manager at Death & Co. in the East Village, leads the cocktail program as the bar manager.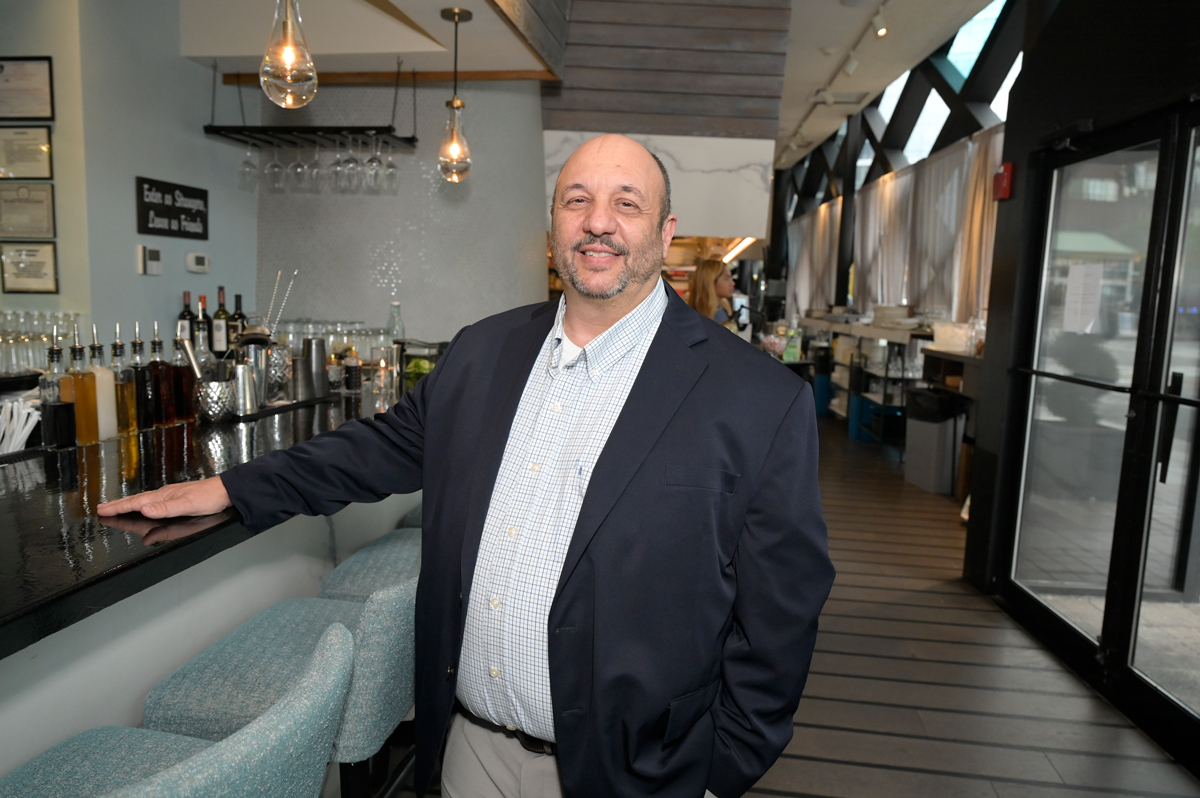 Together, Kolitsas and team hope to introduce diners to a restaurant concept that is just as much about food and culture as it is community.
"At Greca, we live by the philosophy that our guests 'enter as strangers and leave as friends,'" he explains. "In Greek, the word for hospitality (philoxenia) literally translates to 'love of strangers.'"
To help transform strangers into friends, Greca utilizes the finest ingredients and places extreme attention upon little details in everything from small bites to cocktails.
"We have amazing food that is made with love and care from the best ingredients (sourcing local produce whenever possible as well as the highest quality ingredients available from Greece)," he says. "Also, our craft cocktail program is truly inspired. Frankie Rodriguez has created an amazing cocktail list that is creative, thoughtful, and delicious. Focusing on spirits from Greece and the Mediterranean, he is elevating the cocktail scene here in Westchester."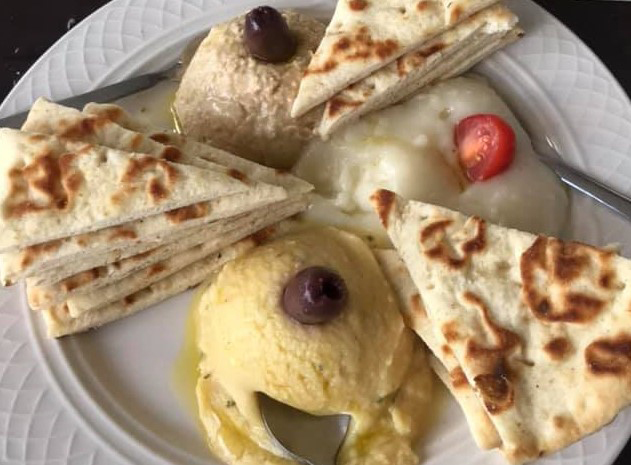 In regard to ingredients, Greca sources from the Hudson Valley and from Greece. The feta, a signature ingredient in Greek cuisine, comes from Epirus in the northwestern corner of Greece.
"There are two factors that have the most impact on the quality of feta: the cheesemaker's processes and the terroir," Kolitsas notes. "In the case of terroir, the soil in the mountains of Epirus produces rich grasses upon which sheep graze; nutrients get passed into the milk from which the feta is made."
And that's just one example. In addition to the feta, Greca sources fresh fish daily from Greece and the Mediterranean, salmon from the Faroe Islands, yogurt from a third-generation Greek dairy farmer in New Haven Valley, and chocolates for its chocolate dessert board from Chocolations in Mamaroneck.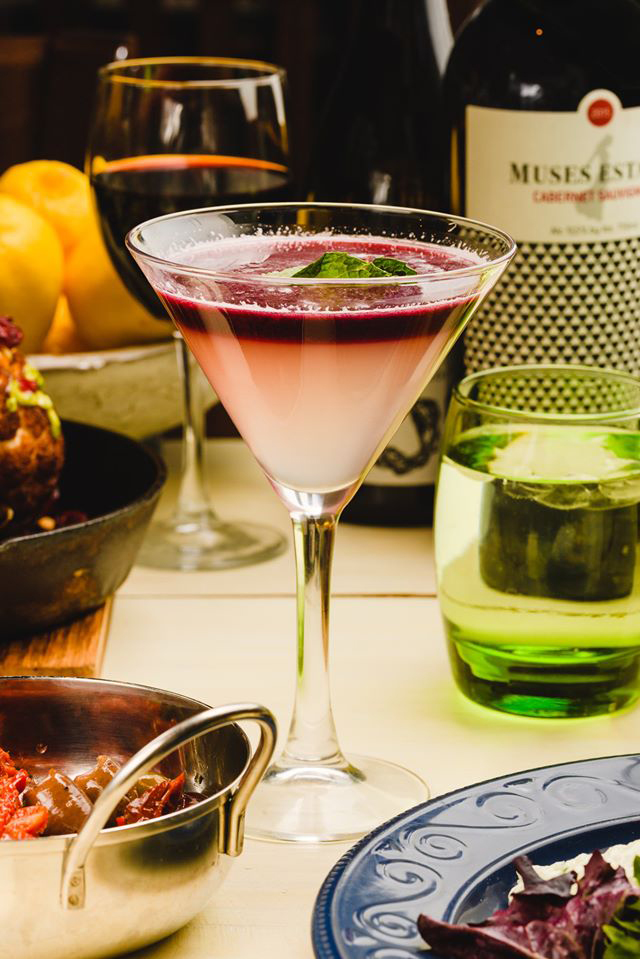 With top-tier ingredients, it's no surprise that the menu is mouthwatering. To start, diners should look no further than the meze, which vary from traditional Greek dips with vegetables and pita to hand-rolled and stuffed grape leaves. Main course options are equally delectable, with dishes like whole branzino cooked on an open flame, skirt steak with crumbled Epirus feta and lemon potatoes, and slow-roasted eggplant stuffed with a medley of vegetables and herbs.
As for the cocktails, they serve as an homage to Greek culture through both their names and their ingredients. For bourbon lovers, The Socratic Method mixes bourbon from Litchfield Distillery with Roots Rakomelo, a honey-infused Greek grappa, and sage. Otherwise, The Rebetiko, named after the Greek blues, is a classic ode to Greek flavors with butterfly pea tea-infused barbayianni ouzo, plantation rum, chartreuse, simple syrup, and a squeeze of fresh lime juice.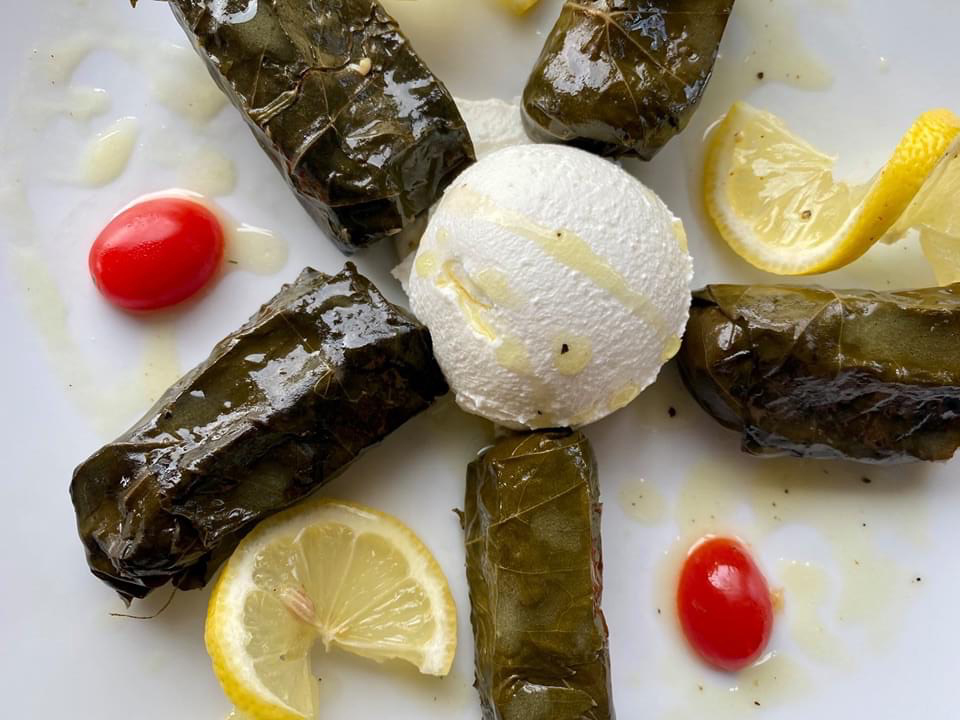 Sounds delectable? That's because it is. At the restaurant, which can accommodate up to 150, diners can slowly savor meals with family and friends…and maybe even make a few new ones, too. Greca also boasts a private dining room for up to 40 people, along with a mezzanine for larger parties, making it an ideal place to host special events in Westchester County.
"We are focused on providing the best culinary experience possible for our visitors to the new White Plains location," Kolitsas enthuses. "I want to bring the highest level of Greek cuisine out from Manhattan and the cosmopolitan centers and into amazing markets like White Plains."
Greca Mediterranean Kitchen + Bar
189 Main St, White Plains