STARTING A BUSINESS is always a tricky proposition, but starting an agriculture-based business can be especially difficult. On top of researching grants, conducting proposals,creating development strategies and discovering funding opportunities, farmers need to be outside tending crops or caring for livestock. That's where the Hudson Valley AgriBusiness Development Corporation (HVADC) comes in.
"[Our mission] is to support agriculture with economic development tools, programs and techniques," explains HVADC founder and executive director Todd Erling. "Primarily that means educating consumers, farmers and entrepreneurs in order to develop the new businesses that are necessary to have agriculture thrive within the Hudson Valley, as well as helping existing businesses grow and diversify."
"You can save the land—but you also need to make sure that the family on the land can make a living." —Todd Erling
According to the U.S. Department of Agriculture's 2012 Census of Agriculture, there are 5,536 farms totaling 898,014 acres within the 12 counties that comprise the Hudson Valley and the surrounding region. The total market value of the agricultural product from those farms is estimated to be over $651 billion. Yet, even that seemingly immense value may only be a small percentage of what the Hudson Valley has to offer in terms of agricultural earnings potential.
"This is one of the best marketing opportunities, not only in the U.S. and North America, but in the world," Erling stresses. "Whether you're in Kingston or Hudson or wherever, within a five-hour drive or a 300-mile radius, you can access 60 million mouths."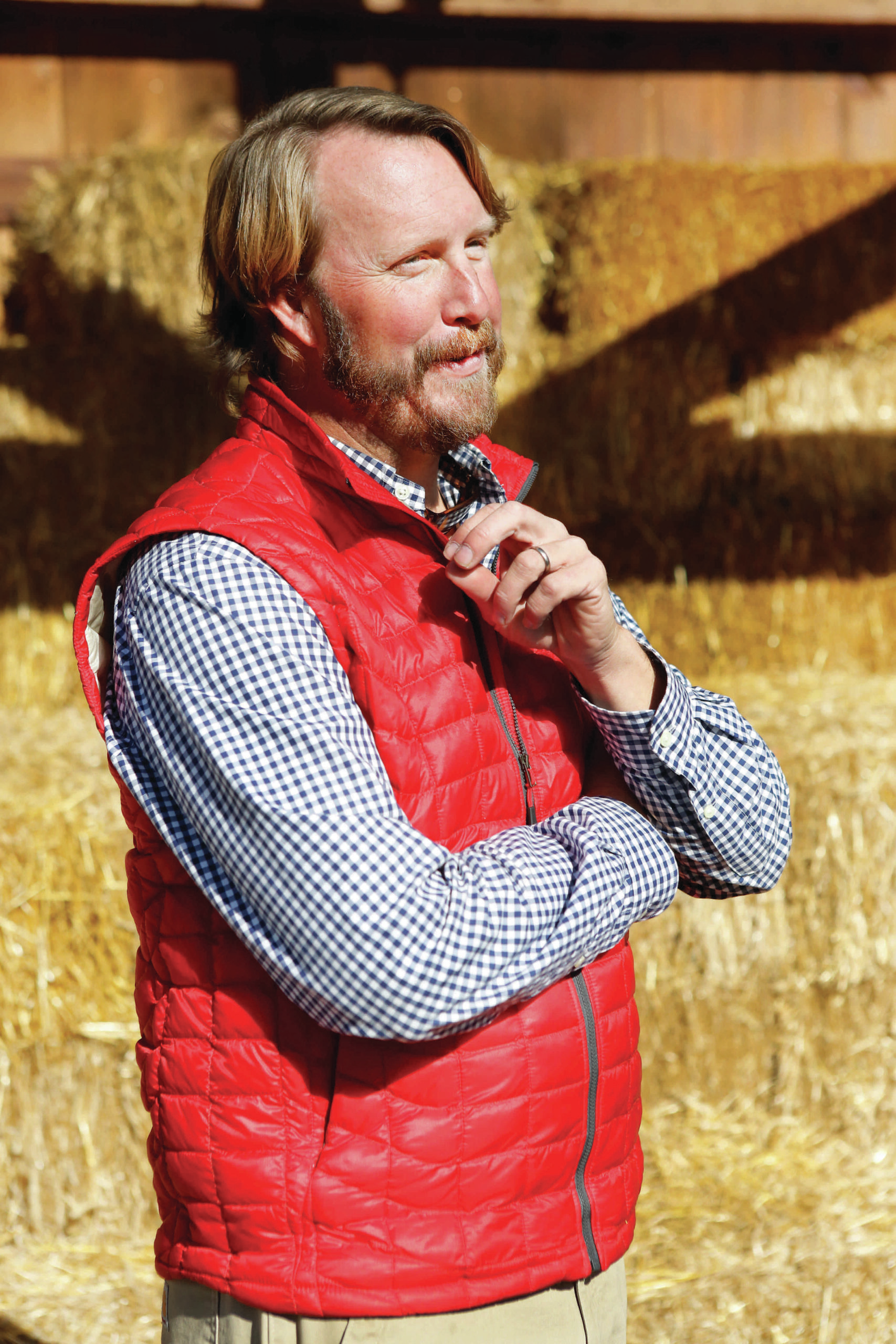 In addition to being so close to so many consumers, the Hudson Valley provides a stable water supply, giving it a huge advantage over other, less fortunate agricultural areas. "It's a mixed blessing because some of our humidity and some of our water issues are challenges for pest control and production practices," Erling says. "But at the same time, we're not going on our fifth year of drought."
The concept of an agriculturally focused business development company sprouted on April 1, 2004—the day American Farmland Trust (AFT) released its multi-year study, Agricultural Economic Development in the Hudson Valley. The report examined 13 specific issues facing agribusiness development and recommended actions for each.
The initial American Farmland Trust study came out of a desire to expand the Trust's mission beyond simply preserving land. "You can save the land—but you also need to make sure that the family on the land can make a living," Erling says. "So that's where the thought of a study came. What needs to be coupled with land preservation? What else do we need to do to make sure the land we're saving remains active and working and viable and not just preserved soil?"
In 2007, Erling and a number of others embarked on an enterprise to help the Hudson Valley agricultural community meet these challenges. "I took four of [the findings] and worked with our founding Board of Directors to create Hudson Valley AgriBusiness Development Corporation and to follow somewhat of a roadmap based on those recommended, implementable actions," he notes.
As Deputy Director of the Columbia County Economic Development Office at the time, Erling was involved in the AFT study as a stakeholder. The study's authors were impressed to find that Columbia County, through Erling's office, already had several agriculture-based economic development projects underway. "We had done a total reorganization of a storage and packing plant; we had helped a fruit processing plant transition to what is now a goat dairy plant; we had done a migrant farm labor housing replacement program where we actually worked with farmers to create a financing program [so] they could replace substandard housing for their agricultural workers," Erling says. The success of the Columbia County projects led to the obvious: a broader effort that would help startups and other agribusinesses in the Hudson Valley with a regional focus. This was the genesis of HVADC.
The services of HVADC are divided into four main areas:
• Serve as a regional entity and voice for local food systems
• Provide technical assistance and education to farmers and business owners
• Help local agricultural businesses find and obtain capital
• Educate consumers about local food options within the Hudson Valley.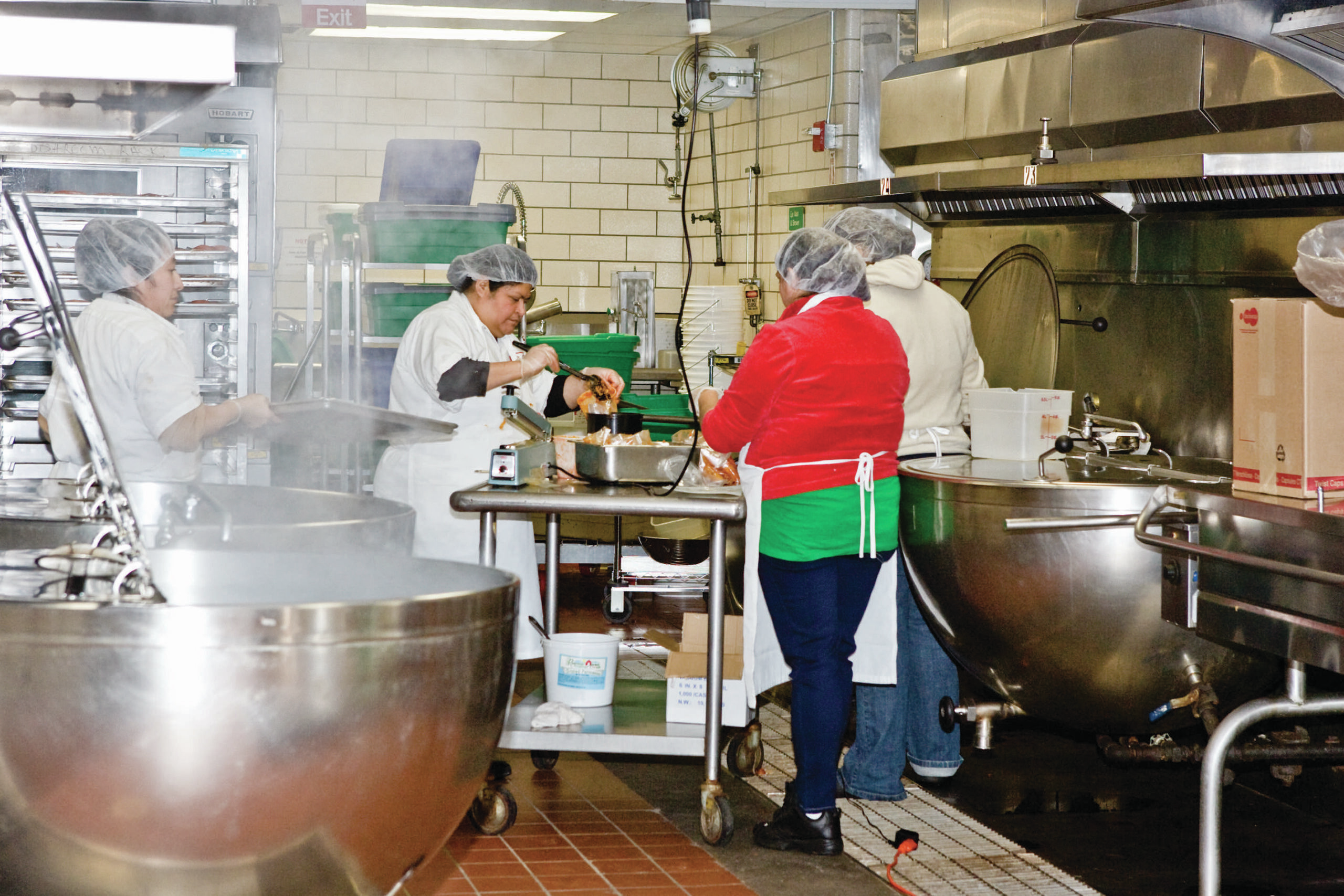 As a voice for agribusiness within the Hudson Valley, HVADC is involved in policies, programs and strategies on both a regional and state level. "For us, that's maintaining a footprint as a regional entity and [having] relationships with multiple counties' economic development and planning offices," Erling says, "but it also rolls into the governor's regional economic development councils. We have a formal presence on those and make sure that local food, agriculture and the related systems priorities and have access to the strategy and vision as well as capital."
The HVADC mission acknowledges that not all farmers or potential entrepreneurs are business-savvy. Its "Incubator Without Walls" program nurtures a business from concept to fruition—from helping to develop a business plan to market analysis to helping with site approval or licensing. "We try to tailor technical assistance and business education around the critical challenges facing each client," Erling explains. "They will say 'We really need a website,' and we'll say, 'Well, first you need a business plan.'"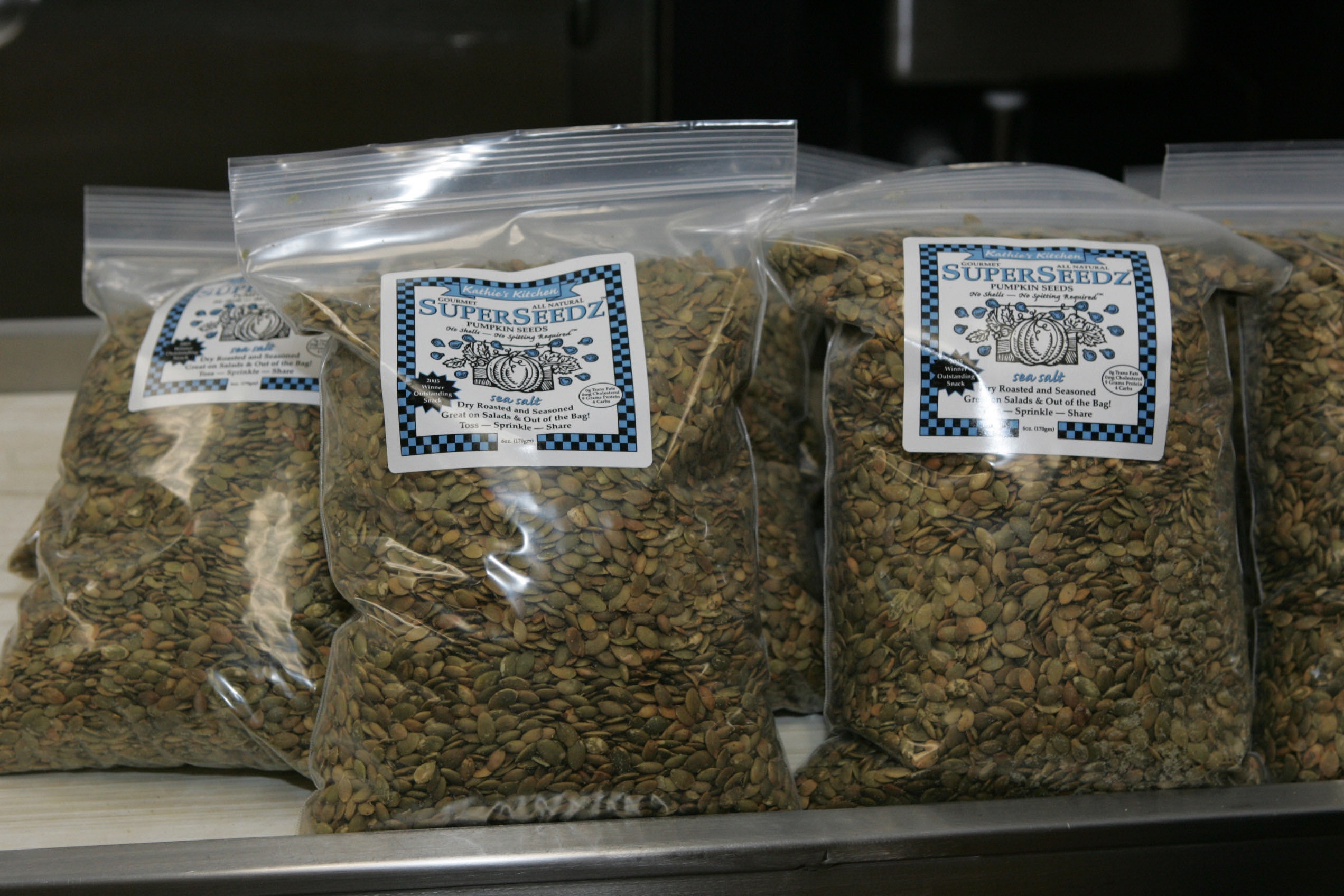 That's exactly the issue Hudson Valley Seed Library founder Ken Greene and his partner Doug Muller faced when they decided to turn what had been a small side project of Greene's at Gardiner Public Library into a full-time, farm-based business. "Neither of us had a lot of experience running a business," Greene, a librarian, admits. "The first thing [HVADC] did was hook us up with a business consultant [who] helped us through the process of creating our first business plan. I feel like that first step of learning how to do the business plan—and really doing it right—got us off on the right foot. I'm not sure we'd be as successful as we are if we hadn't had that foundation."
One thing all new businesses need is funding, and one of HVADC's objectives is to help Hudson Valley agricultural entrepreneurs connect with sources of capital. "That can be loans, that can be grants, crowd funding, socially responsible investing," Erling notes. "Over the last seven years there have been a lot of new avenues created."
Jim Hyland, co-owner of Farm-to-Table Co-Packers, in Kingston, had been working with Erling for about 20 years as owner of Winter Sun Farms. When Erling saw a new grant opportunity from Empire State Development Corporation and the New York State Department of Agriculture and Markets, he quickly approached Hyland.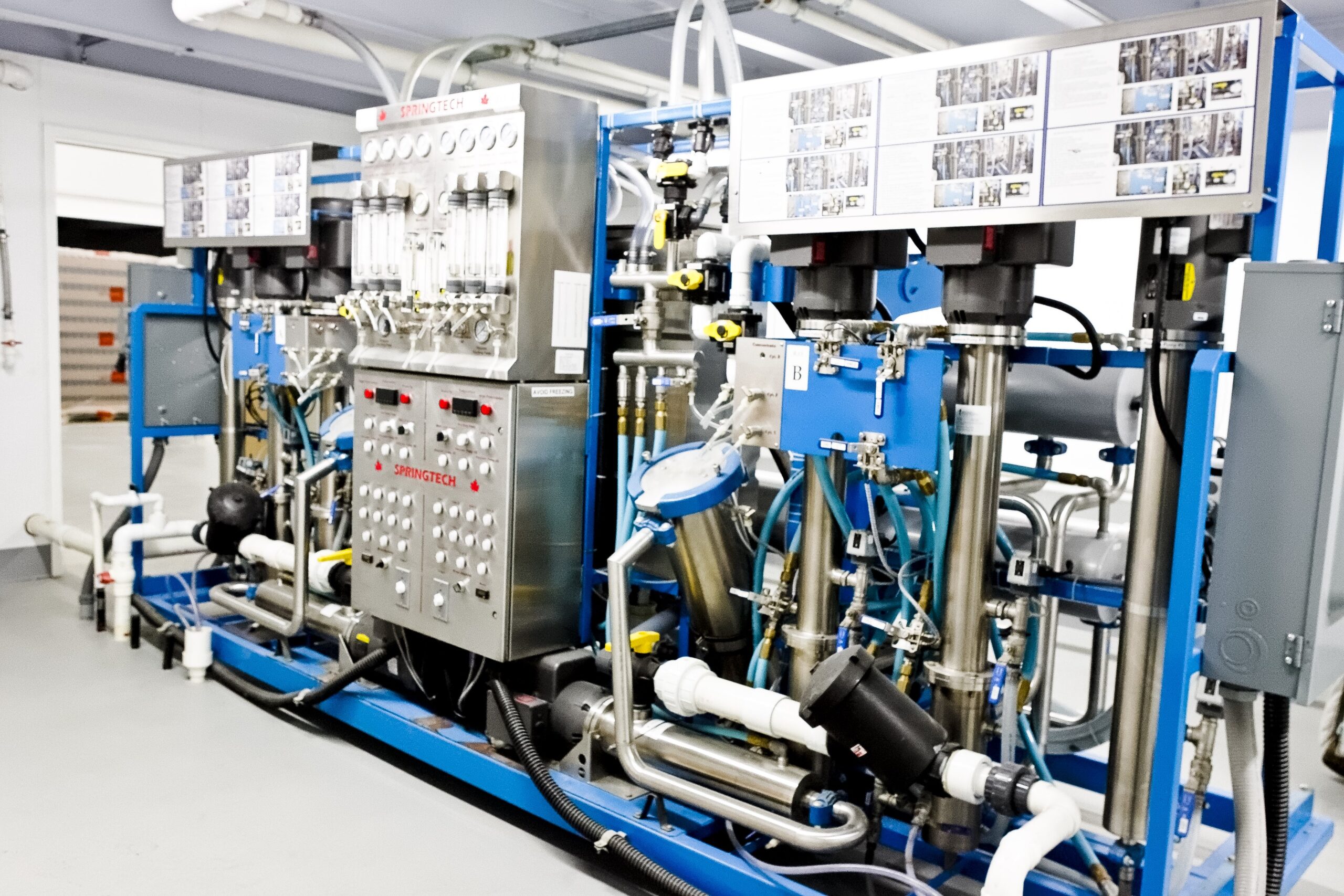 Through that effort, HVADC helped Farm-to-Table Co-Packers to secure a grant that allowed the firm to purchase a much-needed Individually Quick Frozen (IQF) triple-pass freezer. With the infusion, the company also was able to purchase a cooler for the loading dock ("really important," Hyland says), pallet movers, additional ovens for roasting, labeling equipment, blanching machines, chillers, and then gear up for additional production.
"[HVADC] can make sure that things don't get overlooked [so] we can take advantage of opportunities that really make sense for us without wasting time on those that don't," Hyland says. "They have the ability to help us and say, 'Hey, here's a grant opportunity, let's go for it.'"
HVADC also was instrumental in obtaining funds to help Battenkill Fibers, a Greenwich (Washington County) company that produces yarn and fiber products for wholesale and retail markets. Though the USDA's Rural Business Development Grant program (RBDG) targets nonprofit businesses for its grant money, HVADC was able obtain the grant and then loan the funds to Battenkill in a dollar-for-dollar match agreement. "[HVADC] prepared the grant, [but the USDA] has to award it to a nonprofit, who essentially lends it to us. So it's a grant/loan," explains Battenkill Fibers owner Mary Jeanne Packer. "It's because of HVADC that this whole expansion project took place."
The grant/loan approach has proven to be a successful formula for HVADC and is clients, Erling notes. "They make monthly lease payments at a significantly reduced rate, and then we use those payments again to help other businesses in our Incubator Without Walls program each year. We have done it with Farm to Table Co-Packers, we're doing it with Ronnybrook Dairy Farm, and we successfully had three applications written for craft beverage producers in Sullivan County," he says.
"Ultimately, our goal is to create a thriving local food system." —Todd Erling
HVADC also helps businesses connect with potential customers or partners that can help their businesses grow. Kevin Terr, who along with his wife Tamara owns and operates Red Barn Produce, in Highland, one of the Hudson Valley's most successful produce distributors, acknowledges the role HVADC had in helping expand the business. "[HVADC] helped me out by getting my name into the Poughkeepsie School District and putting in a good word there," Terr says. "They also let us know about different farms that were having issues getting their produce to market—we contacted those farms and we've become an outlet for their produce."
Of course, any business is doomed to fail without a market for its product, and regional agribusiness proves to be the rule rather than the exception. "Nationally, the average percentage of local food a consumer consumes is about 1 percent of their total intake and budget," Erling notes. "Our goal is to see an increase above that within the Hudson Valley. Ultimately, our goal is to create a thriving local food system."
To do that requires educating consumers about what they eat and where they can shop for locally sourced products. HVADC's primary outreach program is Hudson Valley Bounty (hudsonvalleybounty.com), which began as a farm-to-chef network but has grown into a much larger database available to the public. Visitors can use the site to find a farmers' market, restaurant or other destination where locally sourced food is featured. The objective is to make it easy for consumers to identify and find local products, thereby creating a sustained demand in the market that will stimulate business growth. In fact, an unmet demand for local products already exists and represents significant potential revenue. New Venture Advisors, an advisory firm dedicated to fostering sustainable agricultural businesses, found that the Hudson Valley region alone has more then $1 billion in unmet demand for locally produced food and beverages (a number that jumps to over $7 billion applied statewide)—not an insignificant amount.
"We'll see that demand move degree by degree," Erling notes. "The local food scene and the local food system has really evolved to where there's a breadth and diversity of ideas and entrepreneurs now that we didn't see [when HVADC was formed] in 2007. Over the last five years—the last three years in particular—we've had an almost 100 percent increase in demand for our services."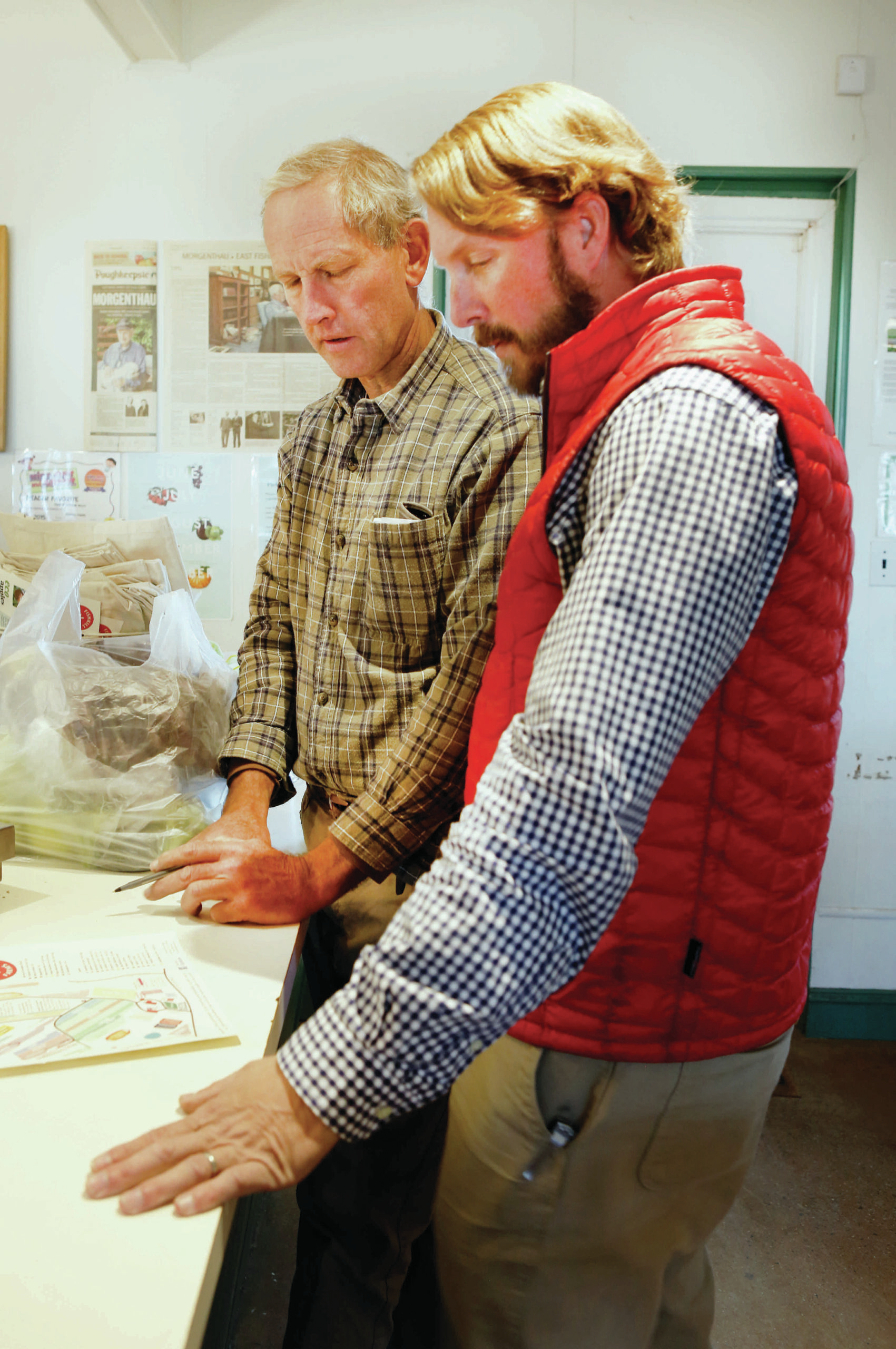 In fact, HVADC will help almost any agricultural business or entrepreneur in the Hudson Valley region—the primary requirement is that the proposed project be truly local, sourcing product from Hudson Valley producers. "We ask potential clients to fill out a very brief summary of their information—we ask them to identify their needs," explains Mary Ann Johnson, HVADC Projects Director. "We have clients who will check everything, and we have clients who are looking for very targeted assistance."
The potential viability of a business is a major factor in evaluating a proposal, Erling admits. "We're not going to put our resources behind someone who says they can turn water into gold—there has to be some reality grounded in it," he says. Since 2007, HVADC has worked with more than 130 businesses, and its list of success stories reads like a Who's Who of signature Hudson Valley agribusinesses: Hepworth Farms, Whitecliff Vineyard, The Hudson Standard, Red Barn Produce, Harvest Spirits, Ronnybrook Dairy, Hudson Valley Seed Library, Taliaferro Farms, Farm-to-Table Co-Packers, Hudson Valley Distillers and Stone Barns Center for Food and Agriculture are all there. The list continues to grow.
And that's just fine as far as Erling is concerned. "I don't think you ever reach the horizon," he says. "Agriculture will always continue to be dynamic and evolve—that's the nature of it. It's a business that by default has to change for many reasons: market opportunity, financial pressure, climate, individual events like hurricanes Irene and Lee. It is one of the most dynamic businesses that you can find. And it always will be."