BETWEEN 2013 AND 2014, New York State saw a 59 percent increase in the number of craft breweries, and it was only a matter of time before the Culinary Institute of America hopped on the trend. The Brewery at the CIA opened this winter at the newly renovated Student Union—now called The Egg—in partnership with Brooklyn Brewery.
"One of our main goals is to elevate beer into the realm of food pairings—to drink beer with greater cuisine than just burgers and wings and pizza," says Waldy Malouf, Senior Director of Food and Beverage Operations at the CIA.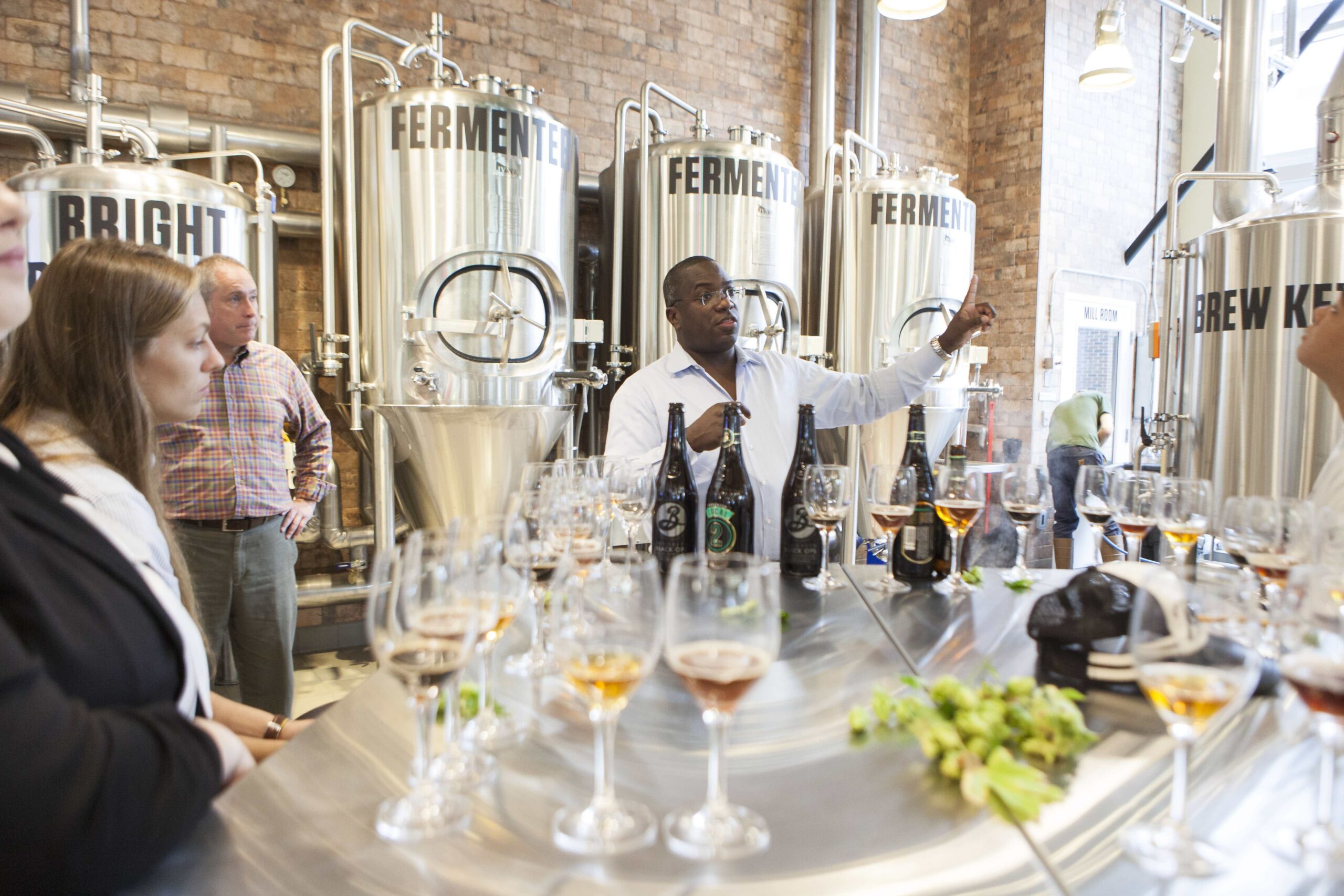 Two flagship brands and a "class project" brew—the first seasonal iteration of its kind—are currently available at the American Bounty Restaurant. The beer varieties will soon be available at The Egg and the college's other public restaurants.
The flagship brews (Cleaver IPA, a golden pale ale, and Mise en Place Wit, an unfiltered Belgian-style wheat beer) were designed in conjunction with Hutch Kugeman, the new brewery's head brewer, and Garrett Oliver, brewmaster of Brooklyn Brewery. The inaugural class project—Cast Iron Stout—a dark, oatmeal stout with strong malted espresso and chocolate flavors—was designed entirely by CIA students under Kugeman's guidance.
The new curriculum aims to prepare future brewmasters in a craft beer-soaked culinary world, Kugeman explains. "They don't even know it yet," he says, "but I've already been telling them, 'In five years, you're going to have a job that no one's ever even heard of. And it's going to be really important.'"